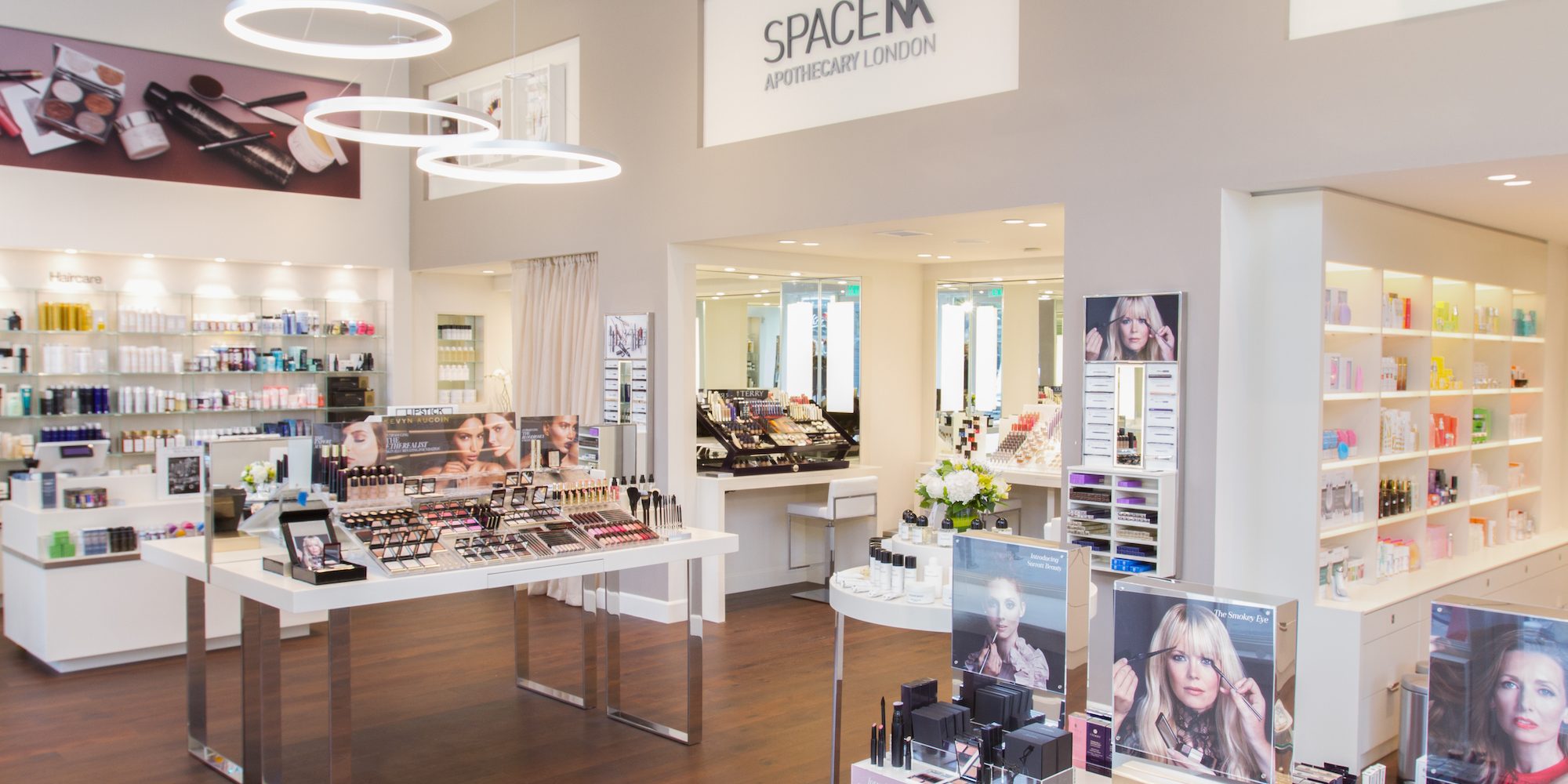 Space NK's North America President Talks CBD, Retail Expansion And Founder-Led Brands
In June, nearly 40 beauty and wellness brands packed New York City venue The Garage to mix with editors, influencers and consumers. Not a trade show, the one-day event called Inside Space was produced by specialty beauty retailer Space NK to provide exposure for brands in its assortment. Founders raved about their involvement in it with uncommon effusiveness. "Having the face-to-face time with not only editors and influencers, but also other brand founders is something that's very difficult to coordinate unless you have an opportunity like this," says Francesco Clark, founder of Clark's Botanicals, which has participated in Inside Space two out of the three times it's occurred. "Space NK is really good at understanding how to connect a small, growing brand to a foundation to scale." That foundation goes beyond Inside Space. Since Nicky Kinnaird launched it in 1993, 
Space NK, now owned by Manzanita Capital, has had a strategic focus on an ever-growing coterie of emerging brands. 
Beauty Independent spoke to Noah Rosenblatt, president of Space NK for North America, about Inside Space's raison d'être, the retailer's upcoming expansion, its recent entrance into the CBD category, a budding brand-testing initiative, and his bullishness on brick-and-mortar beauty stores.
How did Space NK's Inside Space event come about? 
The first Inside Space event started as a way for us to bring all our internal employees together and give them exposure to the brands, and the brands exposure to our employees on a higher level, multi-branded experience. That was three years ago. When it started, it was truly just a brand employee experience. The following year, we [made it] available to press and our employees. We went into it [thinking] we can talk more around some of the categories of the business. So, the second year, we broke it up into haircare, home, fragrance and color cosmetics. 
This year, we did press, top-tier customers and employees. In the evening, we invited our loyalty program N.dulge and N.dulge Deluxe customers within the market to the event. They were allowed to bring a guest as well. There was a small fee of $25 for them and a friend to attend. We had about a hundred invitees show up with their plus ones, around 206 people, in the two-hour period.
How do you choose which brands should exhibit? 
Every brand is invited to participate. Certainly, there are some parameters that we look for them to meet in regard to being a part of the final grouping of brands that we bring. Most important to us is that they are capable of using the event as a way to highlight newness. Whether it's a new brand or a new product from a brand, that's what we're really trying to bring to press, our customers, even to our employees, the innovation and the newness that's coming to the market. Space NK recognizes some of that. 
That's really the biggest contributor to the decision-making process that we have. There is a small fee, but it's really an operating contribution, not necessarily a profit-driving contribution from our perspective. Our main thing is that many of these brands have very limited distribution [and] don't have the capabilities of getting the amount of press or eyes on them that we bring to that event. 
Space NK also publishes an Inside Space magazine. What strategic role does it play for the business? 
In the past 12 to 15 months, we introduced our digital magazine called Inside Space produced three times a year. We mail a hard copy to all of our N. Dulge Deluxe customers, but it's a digital magazine that lives on the U.K. site. It's really talking about trends that are happening in the industry and/or in our business. 
This past year, we picked up on some of those major trends: innovation, conscious beauty, wellbeing. One of the things that I think is most unique to Space NK is the relationship that we have with brand founders. [At the Inside Space event,] we created a brand founders' area. I believe we had 12 to 13 brand founders that were there, including Nancy [Twine] from Briogeo, Alex [Chantecaille] from Chantecaille and founder of Raincry, [Feisal Qureshi].
We allow the customer to make her own decisions in regard to whether she is looking for a high-tech brand, doctor's brand, natural brand or hybrid brand. It was important for us to have a theme like conscious beauty or innovation, and for her to find the brands that were most relatable to what she's looking for from an ingredient perspective and from a final payoff perspective. We take an unbiased approach to that. Our pillar of education really is what stands out most.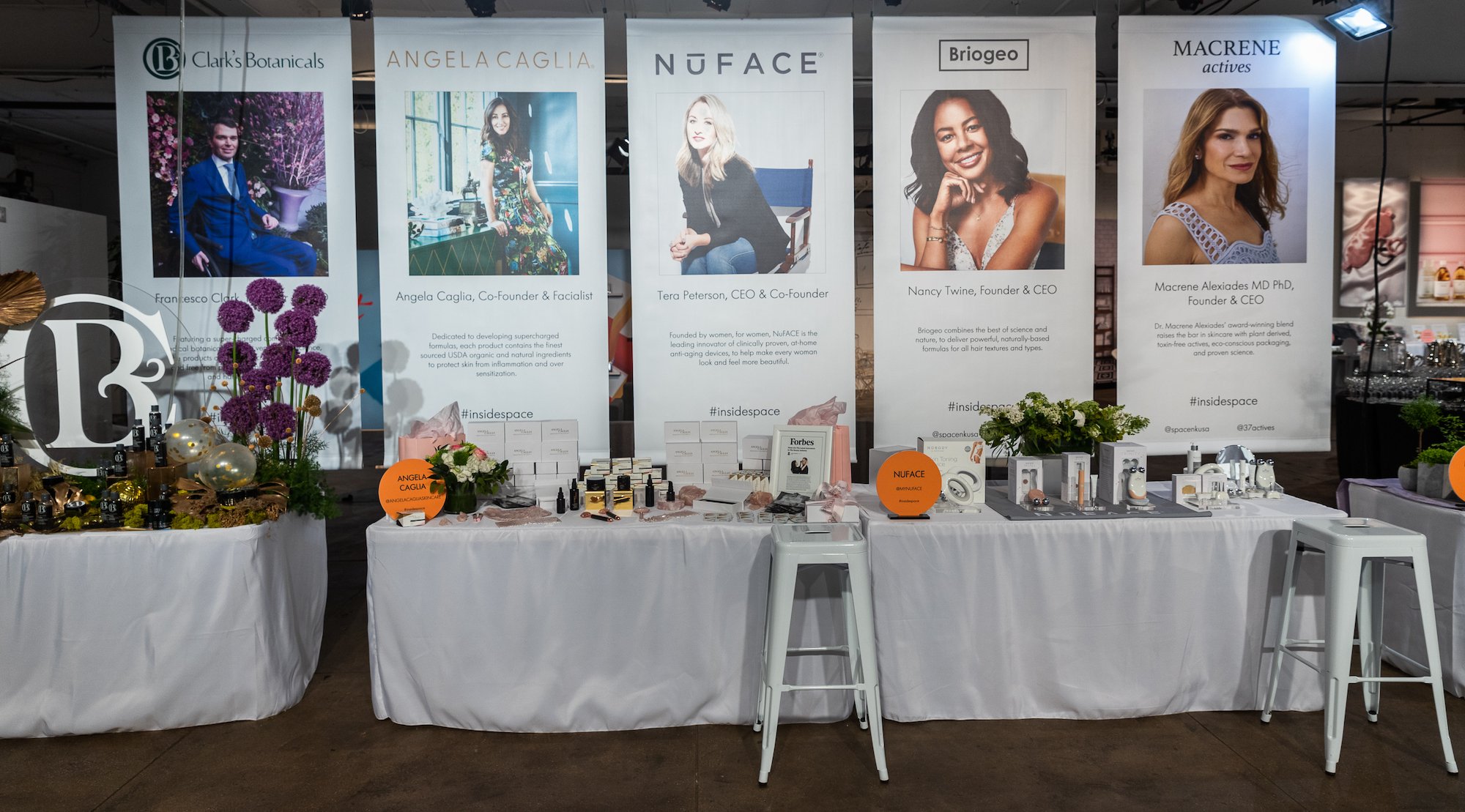 How do you all come up with the trends included in the Inside Space publication? 
It's a combination of the buying team as well as external contributors that come in and write editorials for us. We have an editor of the magazine [Funmi Fetto], someone who is really driving that initiative.
Do you have KPIs for the event?
We do have metrics: [75 press/influencers attended, and 4.4 million-plus impressions were generated]. We also talk to the brands to get their feedback, which editors or consumers they felt were most engaged with them. That helps us from a press perspective as we go throughout the year and we're either doing mailers or talking to press or seeding. We keep track of which brands really related to the press or those individuals that were there. That's how we manage the relationship for the brands.
Do you consider this year's event a success?
This year was really successful. I think the biggest success was the tie-in and the storytelling of the Inside Space magazine. That was a key contributor. Education is important to Space NK, not only education of our employees, but education of our consumer. The Inside Space magazine gives the customer the opportunity to continue to learn about brands, newness, trends. 
The event continues to grow year after year, and the feedback from customers was exceptional. These are the types of things that take time to build. It's very much within the brand ethos for Space NK to have something that naturally evolves. We don't put a lot of marketing money behind this as some other bigger players do. We truly try to make it something that feels very much of the same concept that we have in stores, which is we want you to come in and build a relationship with us, whether a press or media outlet or influencer or anybody else. The relationship piece is really the most important part.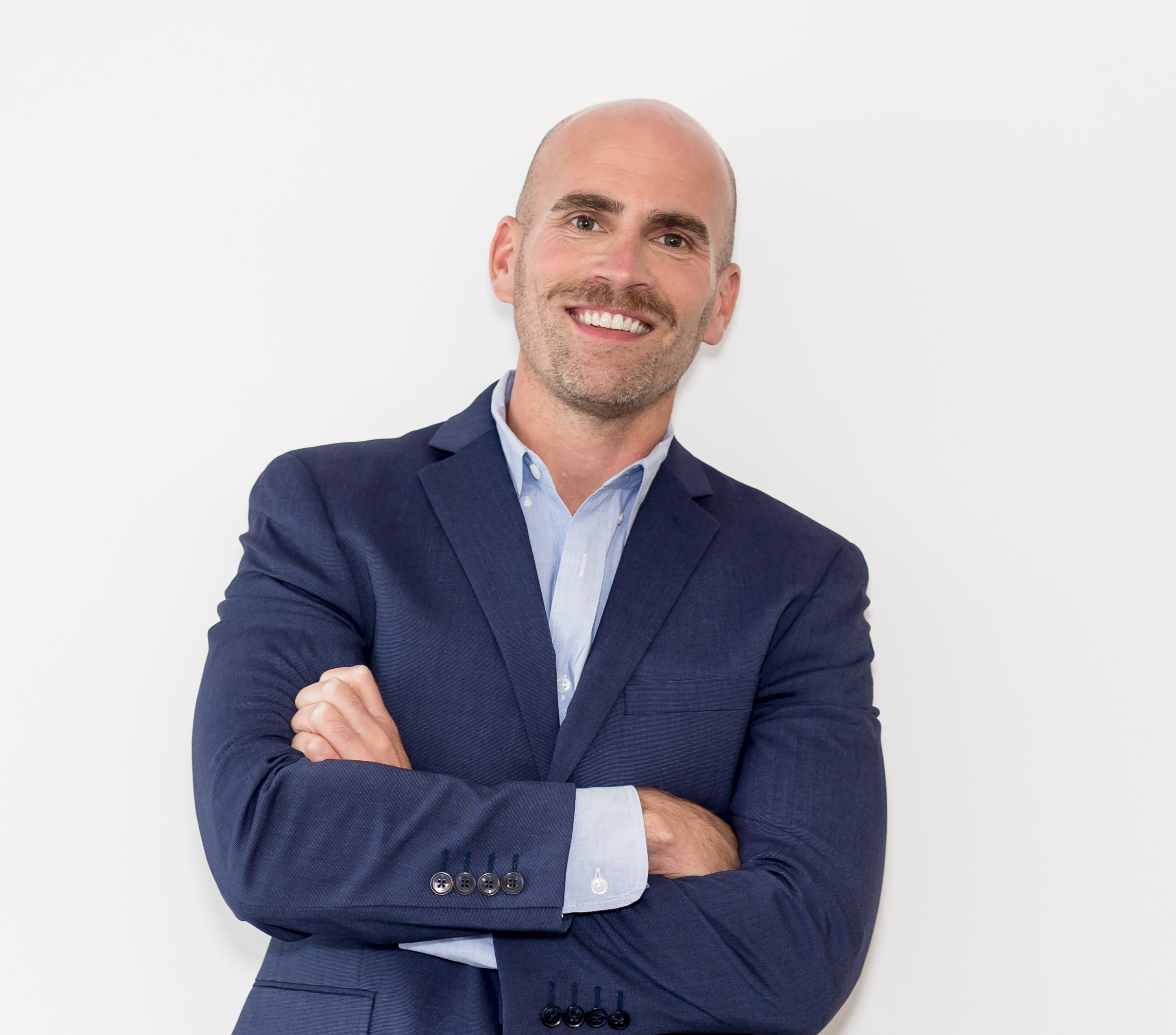 Are founder-led brands a big part of your business?
Around 50 of our 80-plus brands are founder-led brands. The reality is that other retailers have a lot of the big brands. We haven't gone that route. We still really value the one-on-one relationship with brand founders. To be quite honest, I think we do a really good job at managing those relationships. They go way back to even when Space NK began in the United States 12 to 13 years ago. We were Tata Harper's first retail partner. Think about how big that business has gotten over the years. We've continued to see those relationships grow. We were one of Barbara Sturm's first retail partners here before she'd gone into some of these bigger players. There's some on the new side that we continue to bring in.
We just launched May Lindstrom. As we were building our relationship with her, I had an opportunity to go and meet her and her husband, and get a quick tour of the kitchen. It's pretty amazing. The freshness of the ingredients is unbelievable. We've also recently launched Joanna Vargas and Nannette de Gaspe. I think we do a really good job at building the relationships with founders and continuing to bring exposure to them.
How has the SpaceNK customer responded to these brands?
We as a company have recognized that there's been a trend leaning toward founder-led brands, and I think that's quite industry-wide. There is a mentality that people want to connect and understand that the brand is truly coming with some root cause, a reason why. Knowing May's background and really how she struggled with skin herself and, then, how she did concoctions for friends who were ailing over a period of time, there's a real root cause to that. If you look at Chantecaille and its affiliation with nature, the rainforest and endangered species, people really feel that. 
Space NK recently launched a CBD category. How are CBD products resonating?
CBD was launched about three months ago. We had seen this demand from our customers, and there was always curiosity. We look at null searches online and CBD came up regularly. We knew that we wanted to curate an assortment across all the categories that we do. Our CBD assortment, which is pretty distinct from other CBD assortments, [has] skincare, body, fragrance and hair, very similar to the rest of the business. If a customer's coming in and looking for CBD, we want to be able to give them that same experience of all of the categories that we offer. That was our approach to it.
Those are actually founder-led. The brands that we have are Saint Jane, Cannuka, Vertly and Highborn, a fragrance brand from Brooklyn. Outre is a haircare brand from California. Existing brands are also introducing CBD. A good example would be Rodial has launched CBD drops. Other brands for this spring season have already shown us CBD products in market. We've seen about five new CBD products coming from brands from the spring market. 
While many people think it is a trend, I would agree, but I think there is proof in how the customer is responding to it, especially from a topical perspective. Our customer base in CBD is shifting from that young professional who understands that it's not going to get you high to my mom talking about it. She's 72 years old. If she's talking about it, I know it's making some sort of movement.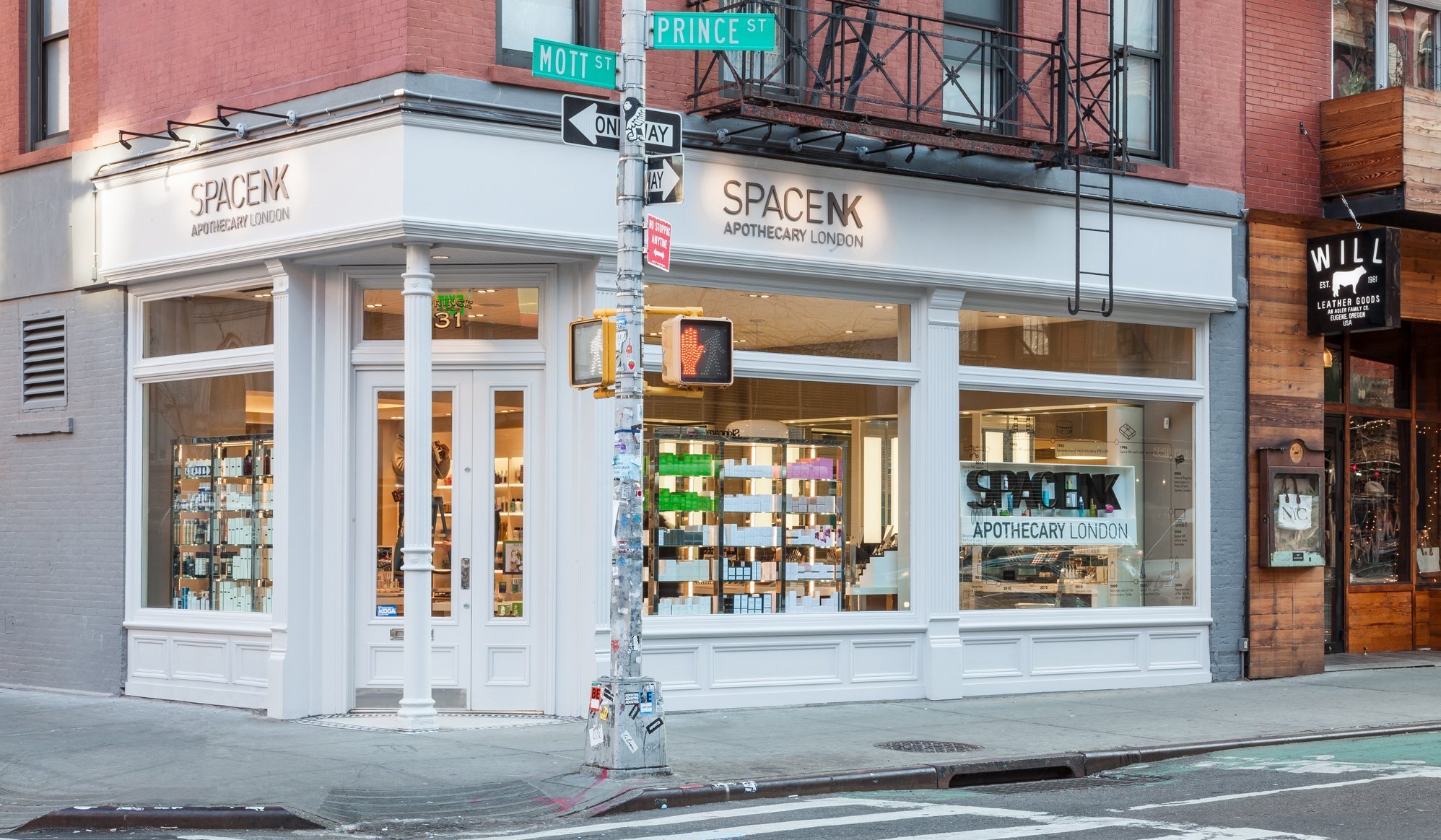 Do you have any pointers for independent brands that want to work with Space NK? 
We have a global business, not only in the U.K. and the U.S., but we also operate in China currently. We have buying teams in all three markets. So, while we operate as a global player, we have the ability to localize from a market perspective. That's how I think we best handle founder brands. 
My words of wisdom would be to bring your passion to the product. There's a reason why a founder brings a product [to market], now share that passion with the consumer. Be really precise in regard to what the product is. Also, give [new products] time to resonate with the consumer, build demand and, then, come back with something [else new]. Sometimes, it's like throwing spaghetti at the wall to see what sticks. It doesn't have to be like that because founders are coming with a reason they're doing this. Staying focused on that is really what consumers are connecting to.
What are some of Space NK's bestselling brands?
The biggest growth in haircare we're seeing right now is with Olaplex. That's been really interesting to see because we are selling a $28 bottle of conditioner or oil. No. 7, its newest oil, has been a star right out of the gates. In the CBD category, we've been really impressed with the way Saint Jane has taken off. From a color perspective, we've seen Ilia do really well. It has quite a bit of distribution with Sephora, but has come with us into our stores as well as into the Nordstrom business that we run, and we've seen great responses from the customer. It's been the clean beauty hero there. Barbara Sturm is doing fantastic for us. The ones that are new, Nannette, Joanna Vargas, we've been pleased with their performance. 
Is the Space NK shopper very ingredient-focused?
As a global destination for beauty products, we are looking to give the customer what's most in demand as well as icons of the future. From an ingredient perspective, the world has changed. Ingredients are available at people's fingertips via mobile device. We are finding that a lot of customers are researching online and buying in-store. The education of our employees is really important, and we continue to heavily invest in that because we want our employees to have the same level of knowledge, if not better than the customer, and what she has available to her at her fingertips. Ingredients are important, but I don't think it's limited to just natural. It's across the board. People are looking at ingredients as part of the decision-making process when making their selection.
Does the Space NK customer have a price threshold or sweet spot? 
We're not experiencing a threshold in regard to pricing. The customer is really telling us that. They're telling, if they feel like the product has value or the results and the payoff to the price, they're willing to spend. We have price points from $25 lipsticks to $85 lipsticks. The customer's going to decide her sweet spot, and our customer-first approach is what's driving our decision-making. 
We've taken an approach also that, from a product perspective, we're testing products in quite a few doors through an initiative called New At and Only At Space NK. That new initiative is one that allows us to bring in brands and try them for a period of time, anywhere between three to six months, and see what the customer's response is. Some of those in the CBD category are part of the New At programming. We'll go back and see which ones did well, which ones didn't do well and continue to then feed the consumer what she's telling us she's responding to. So that initiative, New At and Only At, meaning it's an exclusive, have been really important in our decision making process and leading from a customer-first point of view.
Does Space NK plan to further expand its retail footprint?
Our presence in the United States, specifically through our freestanding stores, continues to grow. Where many others are looking at freestanding stores and brick-and-mortar as a point of contention, we look at it as an opportunity. We recently opened a new boutique on Colorado Boulevard in Pasadena, which is doing exceptionally well.
In spring, we'll be opening a new store in New York, in NoMad, on the corner of 27th and Broadway. That will become the North American flagship location for us. Our retail strategy is to find neighborhoods that are on the up and up or at least have the consumer that's the regular consumer we would see on a continuous basis as well as a cosmopolitan tourist. We think NoMad really has that. We think it's the next hot neighborhood of New York City. So, the freestanding store concept continues to be a heavy focus for us.
When brands are acquired, does that affect your business? What do you think of Drunk Elephant's recent acquisition? 
We've been really unaffected by acquisition. When Unilever bought Hourglass, the service level we've continued to see from Hourglass has been exceptional. We look at those acquisitions as opportunities to be able to build relationships. So, [with the Drunk Elephant acquisition], having relationships with some of the Shiseido brands is an opportunity for us to continue to build relationships. We look at that as a potential opportunity. We carry Drunk Elephant in the U.K., not the U.S. I can't speak on behalf of the U.K. in regard to the relationship, but I don't think anything has happened, and it still is a very strong performer for us in the U.K.