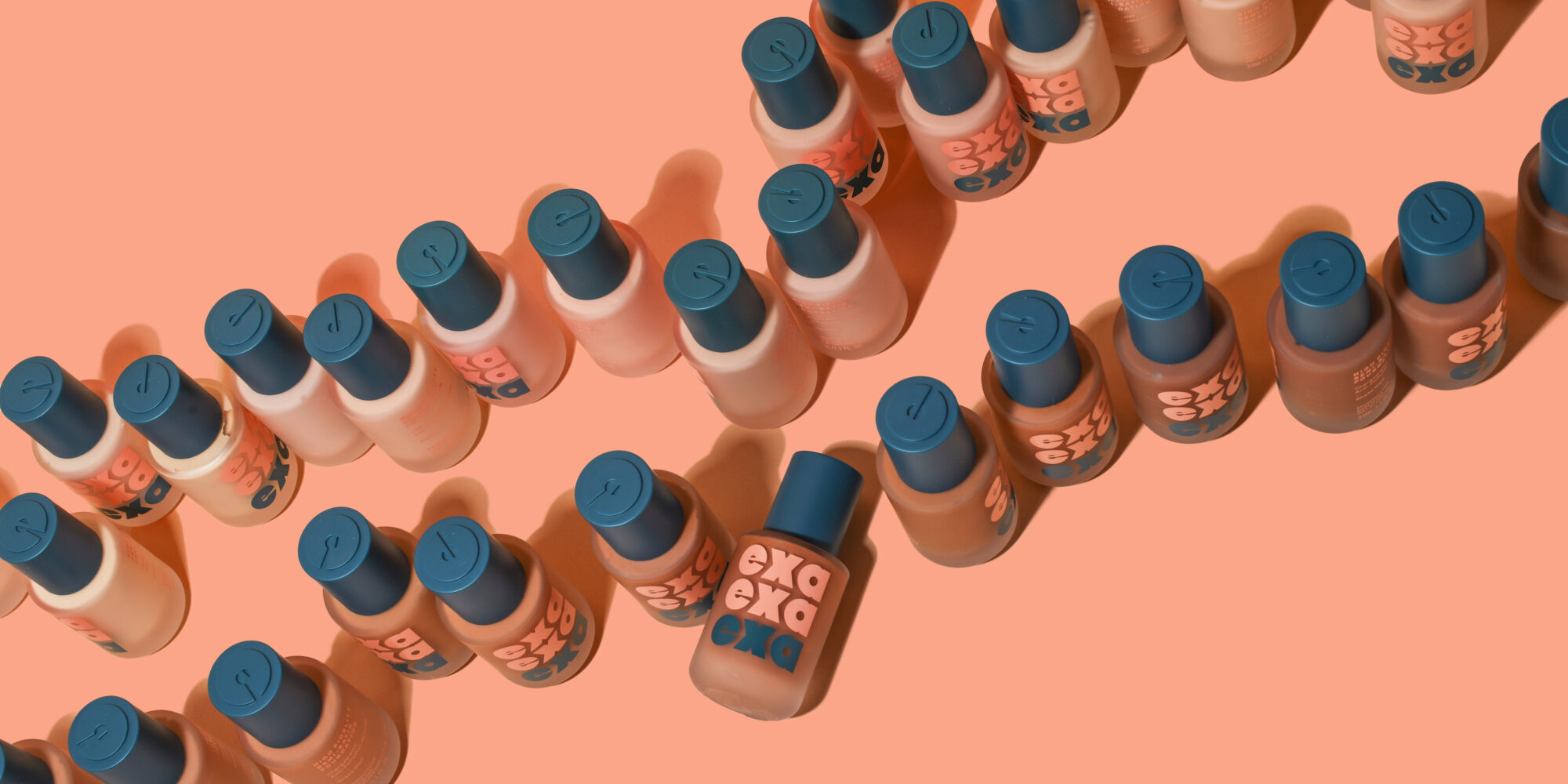 The Rise Of Clean Beauty Retail Brands
With last week's debut of Exa Beauty, Credo's private-label cosmetics brand offering 43 foundation shades, the clean beauty retail chains Credo, The Detox Market and Follain have all launched their own brands sold online and in stores next to lines they have wholesale relationships with.
The proprietary play has a long history in retail, from grocery stores knocking off Kellogg's cereals with generic options to department stores delivering the latest looks for less. In-house brands demonstrate the maturation and power of clean beauty retailers looking to address gaps in the market with products unique to them and capture margin they typically fork over to vendors. They also situate the retailers to be more intriguing acquisition targets.
"It's an excellent move for many reasons," says beauty brand strategist Mia Bell, founder and CEO of Inspired Beauty Wholesale. "Clean beauty retailers have all amassed sell-through data which allows them to see what product types and categories have demand behind them. Through daily consumer interaction, they are also in a prime position for spotting gaps in product innovation. What is missing and not available yet? How could this product type be improved? And what price points easily encourage ongoing purchases of this product type?"
Credo, Follain and The Detox Market have gone in different private-label directions. Credo explored color cosmetics; The Detox Market went deep on body and personal care; and Follain rolled out a robust skincare collection. According to CEO and founder Tara Foley, Follain intended to fill a white space of effective products at accessible price points meeting strict clean beauty standards with its in-house brand. Skincare is Follain's biggest revenue producer by category.
"Customers would come in and, when I told them my recommendation for their skin type, and it was oftentimes a $100 oil or something like that, they would just leave," says Foley. "To get more people excited, I needed to take those ingredients that I knew were the best of clean beauty [and put] them into formats and price points that were a little bit more palatable for more people."
In addition to selling on its website and six brick-and-mortar units, Follain's skincare collection premiered with six products priced from $18 to $36 at QVC, Ulta Beauty and Anthropologie this February. Foley notes Follain has had in-house products dating back to its launch in 2013. The refillable Everything Soap, for example, is a Follain staple. In its recent skincare selection, Foley's favorite Follain product, the $32 Moisturizer: Replenish + Protect, joins 40-plus facial moisturizers, including expensive creams like Tata Harper's $195 Crème Riche and less expensive options like the $19 Weleda Skin Food Original Ultra-Rich Moisturizer.
Foley says Follain aims for its skincare brand to be "the entry point into clean, not an entry-level skincare line, but the entry point into clean and our portfolio. In the best-case scenario, somebody who wouldn't have tried clean before tries our moisturizer and realizes, 'I do like rosehip oil. I do like hyaluronic acid, maybe I'll take the next step and get that oil or get that booster.' We just needed to get them into the ecosystem."
New shoppers drawn into the clean beauty ecosystem through clean beauty retailers' brands may go on to purchase products across their assortments, a possibility that could quell the fears of third-party brands scared they will lose sales to private-label competition. Annie Jackson, co-founder and COO of Credo, believes Exa will broaden the retailer's audience. Its large shade array responds to a lack of shade diversity that's plagued clean beauty. She's confident it will meet the complexion cosmetics needs of a sizable swath of customers that hasn't found clean makeup to be for them.
"The goal is to get more customers in the door and a customer that has felt, unfortunately, Credo isn't for her," says Jackson. "We're trying to open the doors wide and say that we are truly for everyone, come in, we have something for you here, and I think that's what it does. When you do something like this and get a new customer in the door, it raises all boats. There's a halo effect for brands in similar categories."
Most cosmetics brands carried by Credo, Follain and The Detox Market have less than half of Exa's foundation shades. Kjaer Weis, Kosas and RMS Beauty each have 16 foundation shades. Vapour Beauty's Soft Focus Foundation comes in 19 shades, but, at $54, is nearly 50% steeper than Exa, which sells its foundation for $38. Credo currently stocks 23 color cosmetics brands and over 130 brands total across all categories. Indie beauty brands usually don't have the money that their retail partners have to spend on extensive shade ranges. It's no coincidence that Fenty Beauty, the brand that established the 40-shade bar, is in Kendo's portfolio. The incubator is owned by Sephora parent company LVMH Moët Hennessy Louis Vuitton.
"Clean beauty is saying no to a very diverse customer and complexion, and it's not OK," says Jackson. "We can't be a retail store that flops itself in very diverse cities with a very diverse staff ourselves and welcome you into the store, but not be able to shade match you. The experience of having someone sit in front of you and try a bunch of different shades only to say, 'Sorry, we have nothing that matches you,' is horrible. No matter how that story ends, that is a terrible customer experience."
Follain and Credo are stretching their private-label brands beyond the confines of their retail businesses. Ulta will sell Exa. For both Credo and Follain, the partnership with the largest beauty specialty retailer in the United States provides a stage to penetrate markets they don't reach with their stores, and introduce consumers that aren't clean beauty connoisseurs to the category. Credo has nine stores nationwide, and its website publicizes two locations are coming soon.
"We don't want to keep this precious and just to the high streets of the United States of America, and it's hard to grow a retail business, very capital intensive," says Jackson. "To be able to collaborate with someone like Ulta is fantastic. They have long been a champion for diversity and have a positive position on serving all customers."
"When you do something like this and get a new customer in the door, it raises all boats."
The capital-intensive nature of physical retail is a deterrent to many acquirers in the beauty industry. Case in point: Helen of Troy scooped up Drybar's haircare products last year and left behind its network of salons. If clean beauty retailers can erect substantial brands, their exit prospects multiply.
Credo, The Detox Market and Follain aren't the progenitors of the private-label formula in clean beauty. Five-year-old CAP Beauty sold its own products early on, beginning with the sandalwood, neroli and clary sage facial mist The CAPtivator. It then dove into a food and beverage with matcha, green tea, coconut butter and himalayan sea salt prior to adding adaptogen supplements. It carries adaptogen supplements from brands like Moon Juice and Rainbo, too. In August 2019, CAP Beauty unveiled The Light Ray, an ingestible tincture containing gotu kola, nettle, goji and schisandra created with Wooden Spoon Herbs founder Lauren Haynes. 
On Wednesday's Beauty Independent In Conversation webinar, CAP Beauty co-founder Kerrilynn Pamer shared that two new CAP Beauty skincare products will be out later this year. CAP Beauty has wholesaled its products, with Goop and Nordstrom among the stockists. The pandemic forced the retailer to shift its operations. It pulled back from wholesale to concentrate on orders from its site. CAP Beauty has shuttered its lone retail location in Manhattan to become an online-only retailer. 
In June, Credo revealed it was partnering with Ulta to shepherd eight brands into 100 doors in the fall. The initiative will launch with an endcap featuring Exa, as well as mineral sunscreens from Credo's partnership with Venus Williams' brand Eleven and sunscreen specialist The Sunscreen Company. Exa will also be available on Ulta's website.
For Romain Gaillard, founder and CEO of The Detox Market, an in-house brand's ability to live outside of its parent retailer is the ultimate test of the brand's viability. "Otherwise, it is not strong enough," he says. Gaillard divulges he has been contacted by retailers eager to pick up The Detox Market's brand Detox Mode. So far, he has declined, but says he'd consider wholesaling the brand internationally.
The Detox Market introduced Detox Mode in October 2018 with one item, the $32 Altogether Oil, a dry oil for the body, hair and face. It remains the bestseller for the brand, which has expanded to nine items priced from $18 to $38. Discussing Altogether Oil, Gaillard says, "When we released it, we didn't have any dry oils in store. Since then, we brought in more dry oils and started building the category because demand was so high."
He doesn't see a conflict between retailers satisfying customers' unmet demands with their own brands and third-party brands. Prior to Detox Mode, Gaillard says, "A lot of consumers were happy to go natural with their skincare, but not with body care. We felt there was an opportunity to create a body care line that could replace the conventional products at high quality and an affordable price point." He continues, "I see Detox Mode as a way to bring new customers to The Detox Market and to the community of brands we carry."
Gaillard argues Amazon replicating successful products sold on its platform with in-house products is the antithesis of what The Detox Market is doing with Detox Mode. "Our philosophy is that what we produce has to be very special and fill a need," he says, remarking, "Over the years, I have seen that, by adding new brands, you make everyone stronger."
Bell warns Amazon's skincare brand Belei and other retail-controlled brands guided by sales data are a cautionary tale for brands in retail partnerships. "One of the main concerns that can come from this is ethical product creation and research," she says. "It's all too easy to take a superior product already on the market and ask a lab to match the formula and performance. We have enough of that. Established retailers are in an excellent position to take product innovation and excitement to whole other level because of their exposure to the best of the best. So, how can they improve on existing product types or create brand new categories all together? How can they further the reach and appeal of clean beauty?"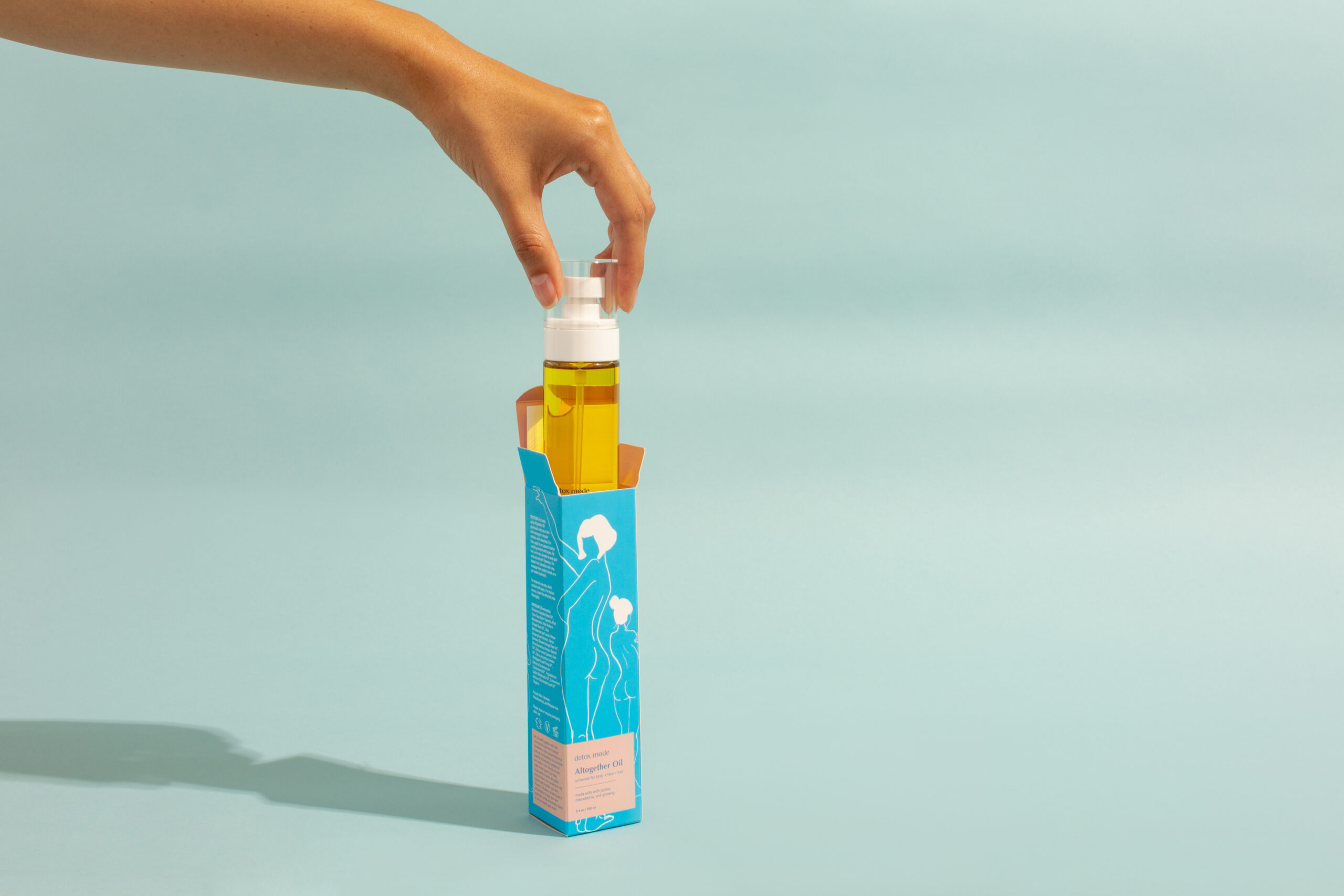 Bell figures brands already carried by clean beauty retailers don't have much to worry about from the retailers unleashing their own brands. No matter what, third-party brands have to sustain strong sales. "Low product sales can be grounds for discontinuation and removal from store shelves," she says. For brands interested in breaking into clean beauty retailers, the hurdle, however, will likely be higher. Bell explains, "If there is a similar in-house branded product already filling a particular customer need, then there would be no real opportunity for entry."
Retailers spotlight their brands prominently in positions online and in-store that would be commanded by third-party brands if they didn't have private-label lines. Credo, Follain and The Detox Market give their brands prime real estate on their home pages and list them as leading options on product category pages. With brick-and-mortar operations hit hard by the pandemic, the e-commerce placement is particularly valuable. For the second quarter of this year, The NPD Group reports online sales accounted for 61% of the volume in the U.S. prestige beauty segment. Bell says. "Being the manufacturer, a retailer can pocket more profit on their own products in contrast to the profit margins generally offered by outside brands."
Credo and The Detox Market have dedicated online destinations for Exa and Detox Mode, respectively. Follain's skincare range, which this month grew with three products for oily-prone skin, doesn't have its own site, but could in the future. There are complexities to running separate websites and rolling out branded products that can be challenging for emerging retailers with small teams, but Foley indicates dealing with them is worthwhile in order to better serve customers.
"Retailers that are focused on a very specific part of the beauty industry have really good data around the holes that need to be filled because we're in this position where customers come to us time and again, and say, 'You don't have something for me,'" she says. "That as a retailer really hurts. We all could spend a ton of time and resources—and we have—buying inventory from other brands, and that's still not filling that customer need, or we could spend that time and resources actually developing our own line to fill that hole. None of us [retailers] are true brand founders, but what makes us unique is that closeness to the customer."
KEY TAKEAWAYS
The Detox Market, Credo and Follain have released private-label brands. Credo is the latest to enter the private-label field with Exa Beauty, a color cosmetics line with 43 foundation shades.
Private-label brands from retailers are so common they're often called "store brands." They're used to capitalized on gaps in the market and capture margin that retailers otherwise fork over to vendors.
Follain, Credo and The Detox Market say they're addressing previously unmet consumer needs with their in-house brands. Follain's range provides an effective, relatively inexpensive entry point into clean skincare. The Detox Market's Detox Mode offers compelling natural body care, and Credo's Exa confronts the shade diversity problem that's dogged clean beauty.
Follain and Credo are extending their brands beyond their own retail businesses. Exa is entering Ulta. Follain's skincare is available at QVC, Ulta and Anthropologie.
Third-party brands competing with clean beauty retailers' in-house brands worry the will lose sales or be bumped out of stores due to in-house brands.
Mia Bell, founder and CEO of Inspired Beauty Wholesale, asserts brands already in clean beauty stores shouldn't worry about the rise of private label offerings. No matter what, their sales have to perform. However, she believes brands interested in cracking clean beauty retailers that contend with their in-house brands face higher hurdles to getting in.