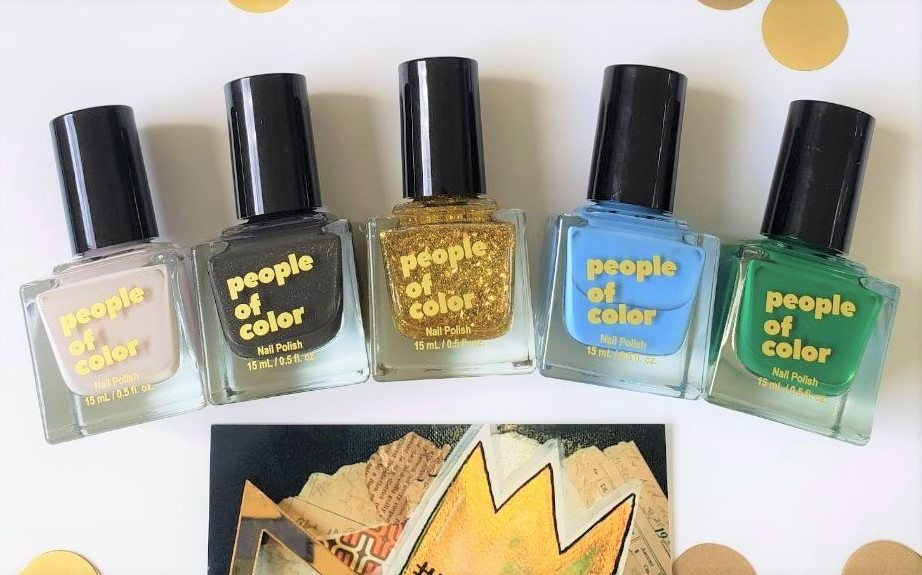 This Brand Addresses A Huge Problem In The Nail Polish Category
Jacqueline Carrington is an unlikely nail polish brand creator.
She didn't grow up obsessed with the latest nail polish colors. She was a basketball player, and nail polish was destined to get chipped quickly if she wore it on the court. Besides, as a Black girl, she didn't see herself represented by nail polish brands that mostly showcased their products on white women. She might have worn a top coat occasionally, but that's about it.
Parenthood has a funny way of changing life's course. At 3 years old, Carrington's oldest daughter Monroe became interested in having her nails done, and her grandmother was happy to oblige. Carrington, a former property manager with an entrepreneurial inclination, didn't have nail polishes at home to satisfy Monroe's interest, but she humored her daughter by searching on the web for shades that might be appropriate for her. What she discovered surprised her. Nail polish brands hadn't evolved to reflect diversity.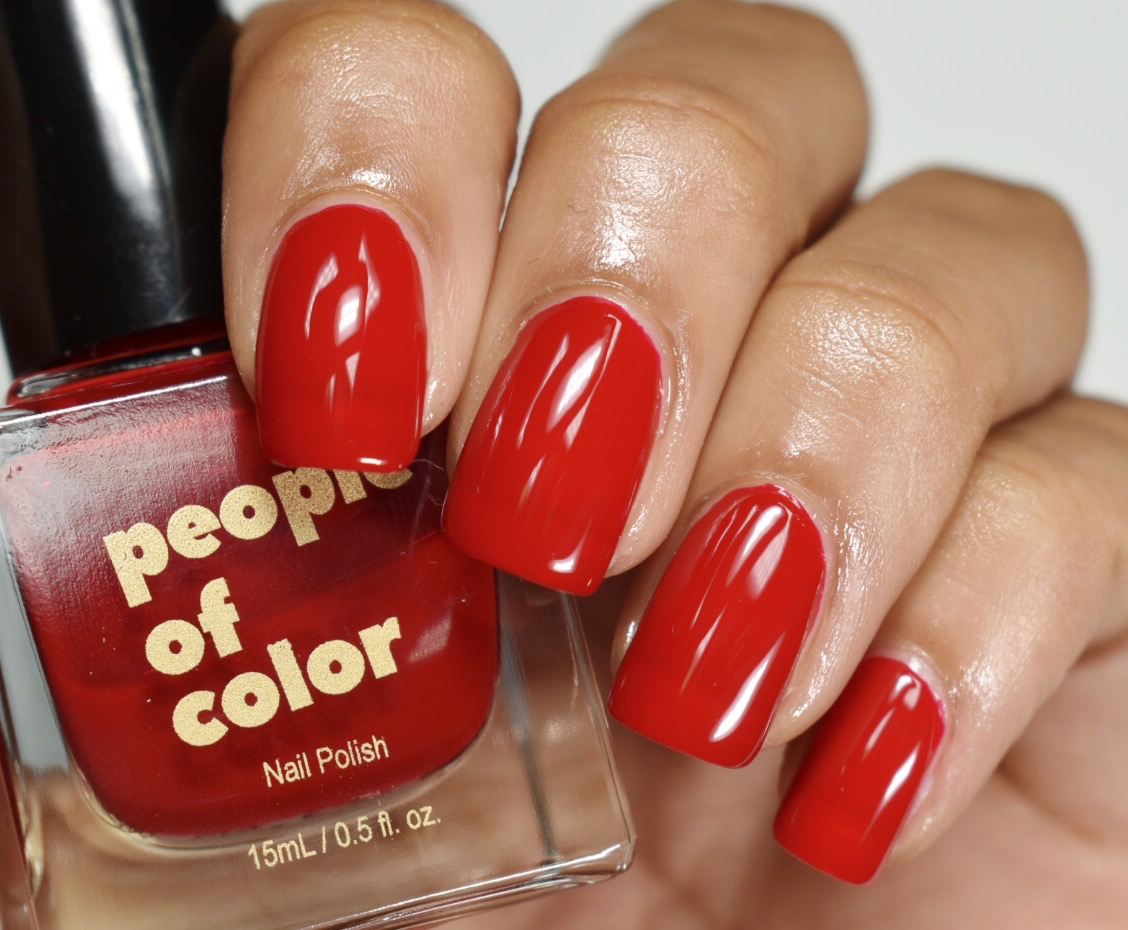 "They might have one brown hand that always looked the same or there were no brown hands at all. I thought, 'It's still like this 20 years later,'" says the 32-year-old mother of three. "Then, I thought, 'What if someone made a nail polish brand called People of Color with colors that complemented brown skin?' The colors we would choose would make sure brown skin tones were a first thought rather than an afterthought."
Raised in Rancho Cucamonga, Calif., Carrington launched People of Color in May of last year with 10 nail polishes in a So.Cal Vibes collection celebrating her Southern California roots. It featured Rodeo Drive red, California Sunflower yellow and Valley Girl pink. About a year later, Urban Outfitters noticed the brand, and the retailer recently introduced its Queens collection honoring women of color queens with the green shade Lili'uokalani, glittery gold shade Anacaona, pastel blue shade Moremi, pale pink Makeda and shimmery charcoal shade Rani Chennamma. Lili'uokalani and Moremi are bestsellers so far.
"The colors we would choose would make sure brown skin tones were a first thought rather than an afterthought."
From end of the first quarter this year to the second quarter, People of Color's sales multiplied 10X. The brand benefitted from the pandemic, which forced nail salon goers to attempt at-home manicures and pedicures, and the spotlight on Black-owned brands in the wake of Black Lives Matter protests demanding police reform and justice for the killing of George Floyd. Carrington says, "I believe these impacts will be long-lasting moving forward for continued growth in the nail care space and conscious decision-making when shopping to support brands that align with your values."
While People of Color is picking up steam today—Carrington's objective is for its sales to jump at least 10% in 2021—getting it off the ground wasn't easy. She spent $1,000 to have its initial colors produced and, after making them available online, she didn't sell a thing for 11 days. "I was like, 'Maybe nobody actually cares about nail polish like this or they don't understand my brand message,'" remembers Carrington. "That was the most challenging part. Once I got that first sale, it gave me a boost of confidence."
Social media was a sticking point. People of Color didn't gain instant traction. "When you look at other brands, it just seems so easy, but there's really science behind it," says Carrington. "Are your pictures good? Are your hashtags good?" To school herself in digital marketing, Carrington filled a notebook full of tips and tricks from social media monetization expert King Ashley Ann. In February of this year, behind-the-scenes type Carrington mustered up the courage to reveal herself on Instagram Live, a channel that's been instrumental in building People of Color's audience and sales. It holds discussions on nail growth, representation or lack thereof in the nail industry, and other topics.
Figuring out the right way to display People of Color has also been a process. At the outset, Carrington was unfamiliar with the social media culture of nail polish swatching. She started by showing People of Color's nail polishes on herself. "My nail-painting skills were terrible," she laughs. The brand promptly fielded requests from intrigued swatchers, including one going by the handle mzroz4life. "She was one of the first people that reached out. I told her 'no' at first and, once I began to understand, I told her I could send her a few colors. She's been so supportive," says Carrington. People of Color has assembled an extensive gallery presenting its shades on people with a vast array of skin tones.
"I really want my brand to impact the people who the message is for."
The brand releases fall/winter and spring/summer collections and, when customers snap up its inventory of them, it doesn't restock. "My goal is not to have unlimited nail polish collections. I think that keeps it fresh because my current customer base knows that, once it's gone, it's gone, so you better get it's while it's here, and they come back for the new stuff," says Carrington, estimating 70% of People of Color's sales come from repeat customers. She works out of her home, and the limited release strategy helps her to avoid having bottles and bottles of nail polish cluttering every corner. In between its seasonal collections, People of Color plans to unveil collaborations. Last year, the brand teamed up with fashion show producer VNF Productions on three colors.
Early on, Carrington envisioned placing People of Color's nail polishes in nail salons owned by people of color. "I really want my brand to impact the people who the message is for," she explains. Carrington is hoping to drive consumer traffic to small businesses carrying the polishes and at the beginning stages of developing a nonprofit dedicated to bridging the wealth gap experienced by people of color through education, business and real estate.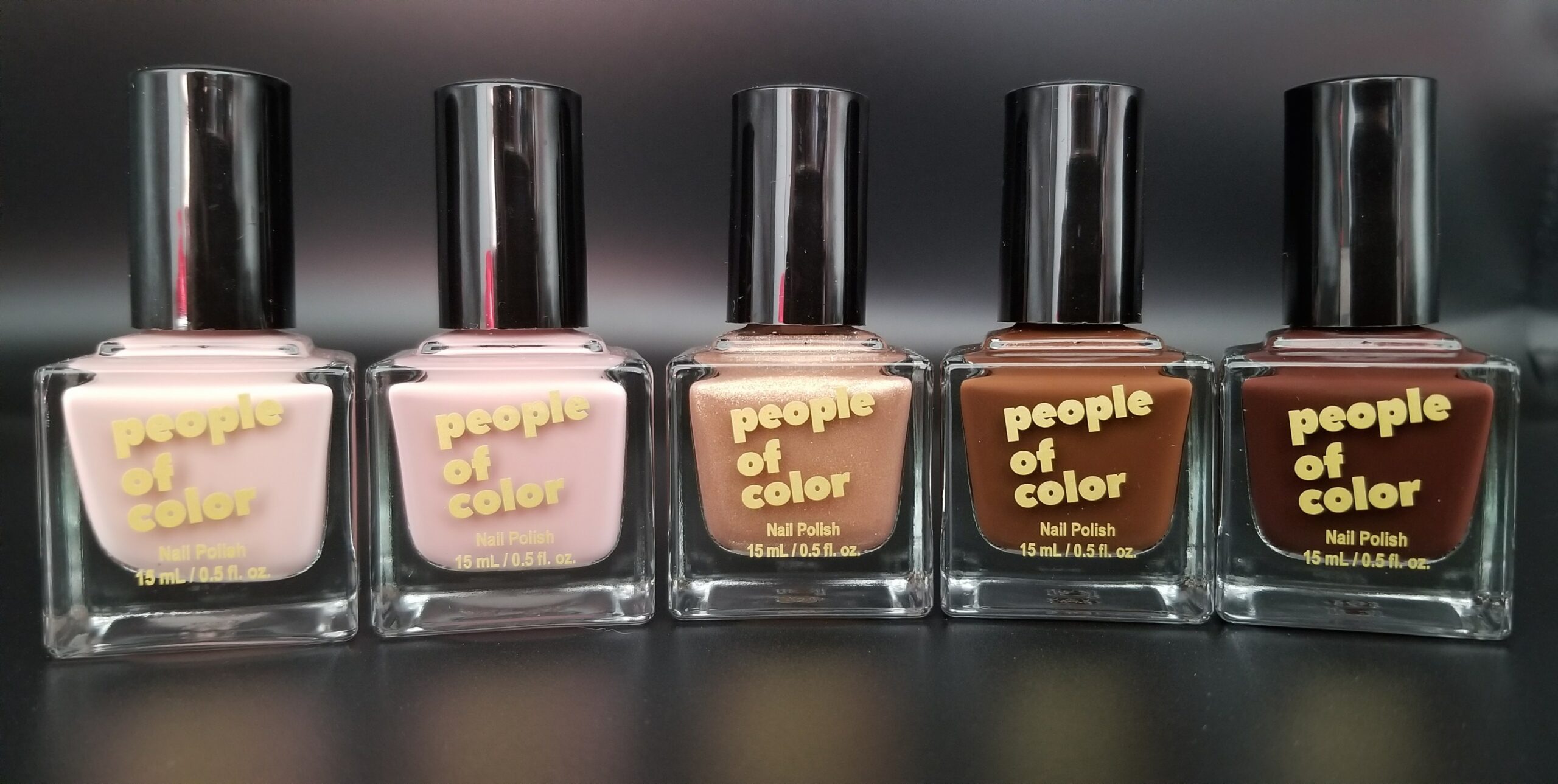 However, nail salons were tough to break into. Their revenues are often fueled by gel services, and People of Color doesn't sell gel. Its formulas are 10-free or free of the ingredients dibutyl phthalate, triphenyl phosphate, toluene, xylene, ethyl tosylamide, camphor, formaldehyde, formaldehyde resin, parabens and tert-butyl hydroperoxide. Slowly, People of Color is entering nail salons that share its ethos. Several have contacted the brand to carry it. It's now in about eight nail salons and three boutiques primarily owned by people of color in addition to Urban Outfitters, where it's sold online. Among them are The Nailtel, Eco Chic Salon, Queeniee Nails, Native Sol, Parc Boutique and The Lacquer The Berry.
The brand's nail polishes are priced at $12 each. Carrington considered its business operational needs and her personal budget to determine the prices. "If I was supporting a small business, I might buy an $18 to $20 bottle of nail polish once, but I don't know if my budget would let me buy a $20 bottle every time they came out with one," she reasons—and People of Color's customers are very similar to her. Carrington says, "A lot of my customers are the embodiment of me. They're online looking for a nail polish that looks good on brown skin."
Although People of Color's distribution network is restricted to the United States at the moment, Carrington emphasizes it's on a global mission. "My audience is all over the world, and I want to reach them," she says. "My next focus is bringing my message internationally to other people."