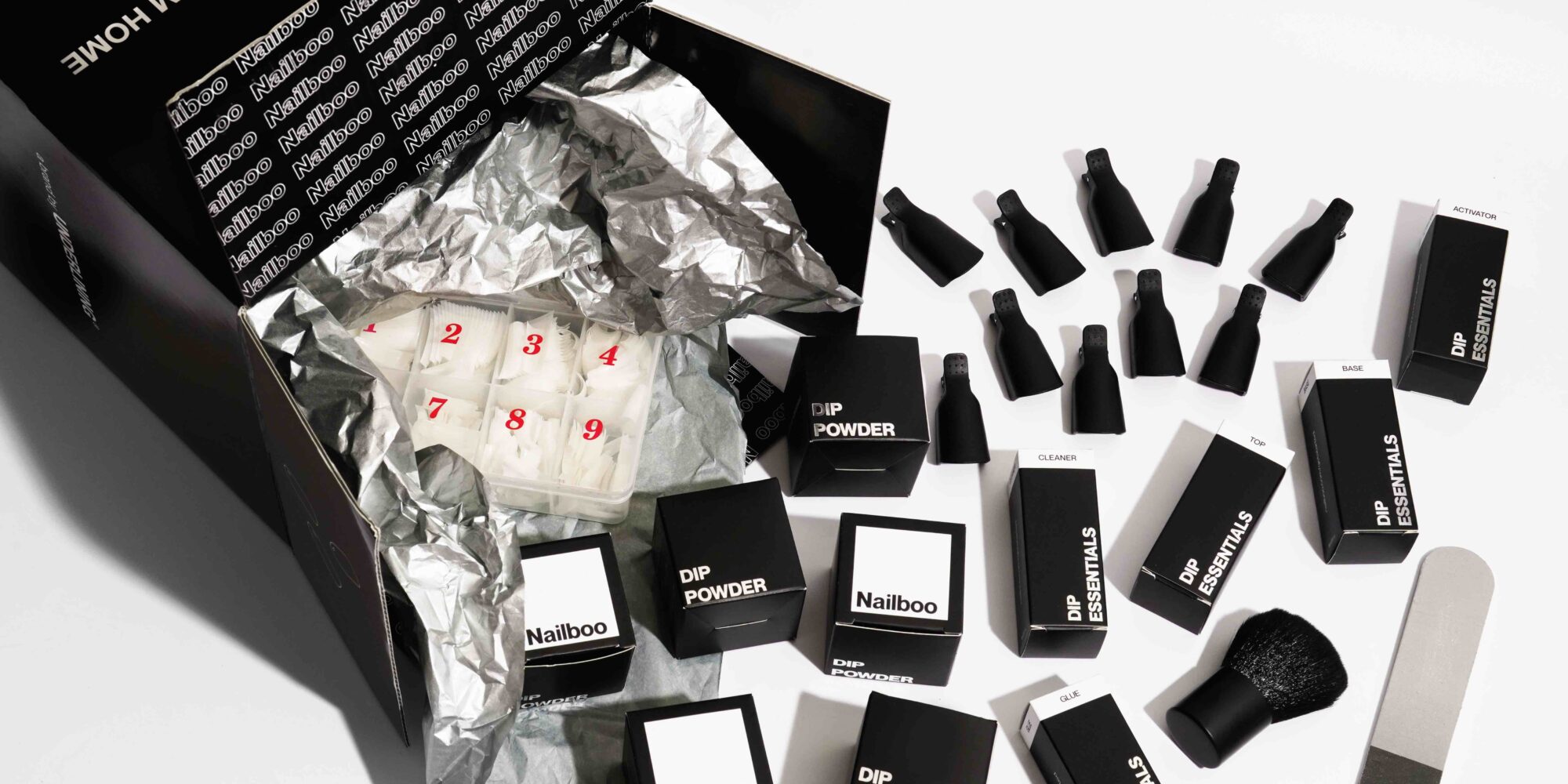 With Three Fast-Growing Brands So Far, Underlining Beauty Is An Incubator To Watch
Out of the myriad of brand incubators that have proliferated in the beauty industry, Underlining Beauty is making a case that it could be among the winners.
Hide, its third and latest brand, propelled $1 million in sales during its first three months on the market this year with foundation and concealer designed to cover practically everything, from tattoos to zits. Since its launch in March of last year, Nailboo, the brand that preceded Hide, has surpassed $12 million in sales of dip kits and nail powders available in more than 48 shades. For Underlining, which started its brand push with TatBrow three years ago, the trio of brands it's reeled off to date is only the beginning.
"The vision is always to be big with anything we do," says CEO and co-founder Razvan Romanescu. "There is no point in slowing down when we have the momentum. So, we are trying not to leave anything on the table, and we are going after every major category in the beauty space."
Romanescu comes to beauty with a background in digital content that elicits emotional reactions. In addition to Underlining, he co-founded Memes, a leading meme-generating app; Guff Media, a data-driven company specializing in sharable content; 10PM Curfew, a fashion and beauty network in partnership with Bella Thorne; and Gamelancer, a gaming network on TikTok. His experience instigated Underlining's approach of developing brands that marry a relevant story with effective merchandise quickly demonstrable on social media.
"When I look at a product, I instantly visualize how it would be marketed, what pain point it would be solving and if there's a small subset of individuals who would be interested," says Romanescu. "We like to go after bigger needs because it's easier to spread the message that way."
The idea for TatBrow arose from burgeoning disappointment in microblading services that was being vocalized online. Microblading is a semi-permanent tattooing technique providing the illusion of fuller eyebrows. People complain it's expensive, and the results aren't always stellar. The color can be off or the brow strokes appear fake. Underlining figured it could produce a cheaper alternative and tap its marketing prowess to convey the results people are seeking. TatBrow's signature Microblade Brow Pen is currently priced at $26 on the brand's website. Microblading services can easily run hundreds of dollars.
"We are going after every major category in the beauty space."
"It is a show-and-tell product. The video is very powerful when you see someone who has no brow create a full brow using our product. It doesn't give that crayon look like you can get from the traditional pens on the market. It creates brow-like strokes," says Aidan Cole, co-founder and CMO of Underlining, and formerly head of growth at dating app Dil Mil. "It was the right product for us to enter the market with."
With Nailboo, Underlining replicated much of the TatBrow recipe. The brand estimates a jar of its pigmented nail powder spawns 30 manicures that stick around for three to six weeks. If manicures at nail salons are priced at $40 on average, Nailboo calculates the value per jar equates to around $1,200. A jar of its powder is priced at $14. Amid the pandemic, the value equation was tilted in its favor to an even greater extent with nail salons largely being closed and coronavirus fears associated with patronizing the remaining open salons.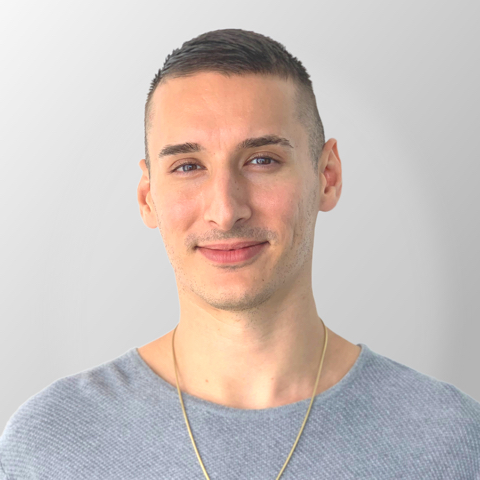 Hide makes sense for the post-pandemic world where people released from lockdown want to once again put their best face forward. Romanescu emphasizes the brand is Underlining's chance to prove its success so far isn't a mere fluke. "Somebody could look at TatBrow and say, 'This team got lucky.' We launched Nailboo, and they could be like, 'COVID hit.' This third one is our real time to shine," he says. "We are the real deal. We are building a company that is long-lasting and is the next beauty conglomerate."
Romanescu divulges that Underlining's brands have been profitable out of the gate. The company hasn't yet raised funding, but it's looking to secure growth capital. Romanescu says there's potential for "explosive upside" for investors because Underlining will be able to "operate more aggressively than we have been, and we won't have to focus on profitability as much, and we can focus on just growth."
"We are building a company that is long-lasting and is the next beauty conglomerate."
Underlining is currently concentrating on the United States, but that will change. It views international markets as fertile opportunities. Australia, Canada and the United Kingdom are on its near-term roadmap. Underlining is also working to increase the product assortments of its existing brands as it gestates others. Romanescu lists bath and body, eyes, haircare and supplements as categories Underlining could move into with future brands.
Beyond people open to buying beauty products digitally, Underlining hasn't zeroed in on a narrow slice of consumers. TatBrow skews a tad older because older consumers confront thinning eyebrows, and Nailboo has quite a broad appeal to at-home manicure enthusiasts. Romanescu says, "We have a very big gen Z audience, but we are not just focusing on gen Z. We are trying to service every individual that wants to use our products." To reach a wide audience, Underlining has a wide-ranging advertising presence. It's active on Google, Pinterest, Facebook, Instagram, TikTok and Snapchat.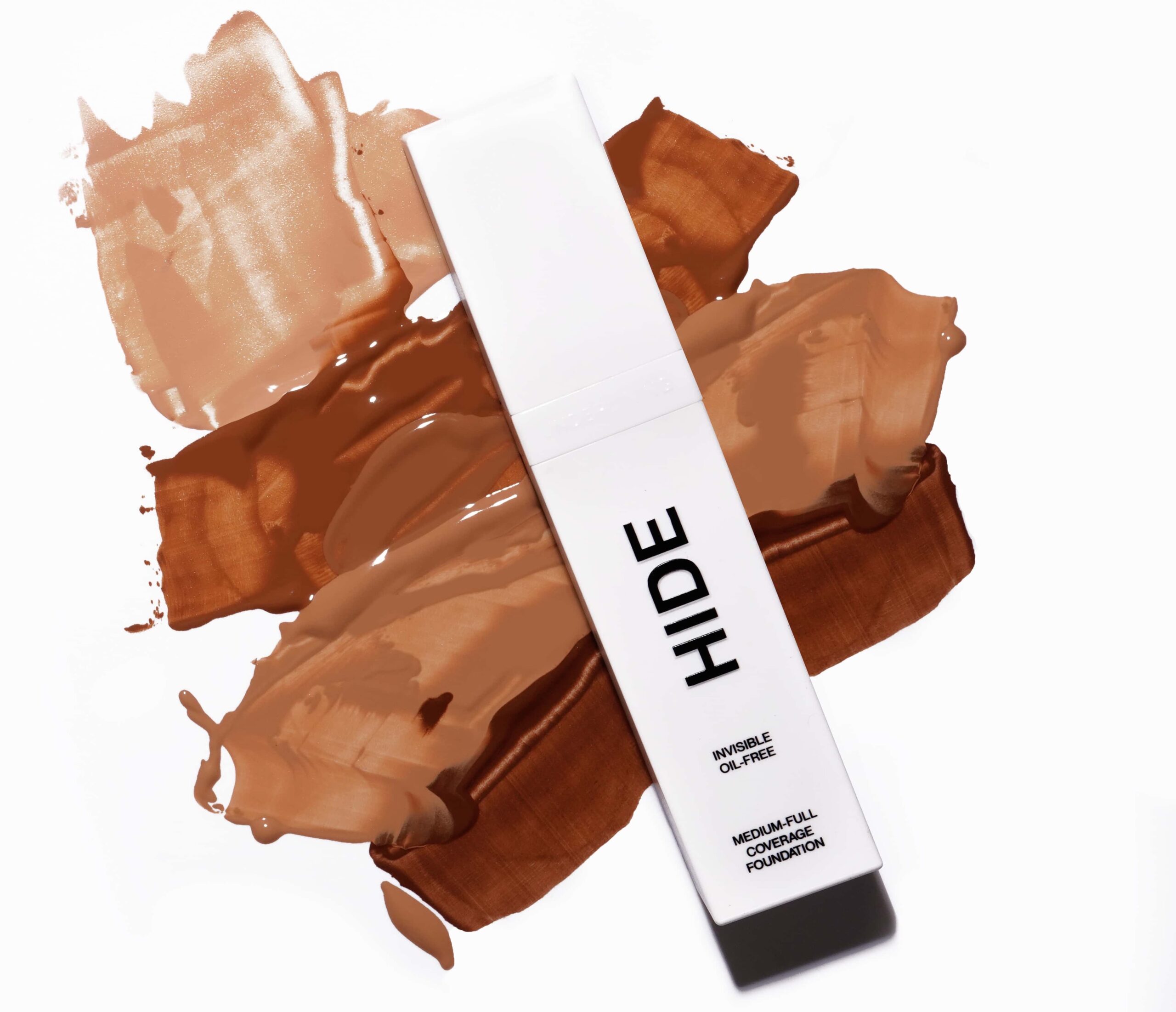 Beauty brand holding companies that have extended from brands to distribution with e-tail and retail arms have exhibited staying power—and Underlining could conceivably follow their lead. Forma Brands and The Hut Group are examples. While Forma sells its brands such as Morphe, Bad Habit, Lipstick Queen and Playa at retailers such as Ulta Beauty, Sephora, Selfridges and Mecca, it stocks them at Morphe branded stores, too. The Hut Group controls the multi-brand e-tailers Lookfantastic, Dermstore and SkinStore as well as an arsenal of brands such as Espa, Perricone MD and Eyeko London featured in the selections of the e-tailers.
"We realize that, at the rate we have been expanding, we could have 10 to 12 different brands in the next 16 months," says Romanescu. "Ulta and Sephora are more traditional brick-and-mortar, but we are very good at executing in the digital space and, with the system we have in place, Underlining is a powerful brand umbrella and, eventually, we could have enough products where we house all of them in one centralized location."
Underlining has about 30 employees, according to Romanescu. It's based in San Francisco and Los Angeles, but its team is remote and global. Taking advantage of the remote model, Romanescu decamped from LA to Panama City in the midst of the pandemic to explore another part of the globe. He mentions the steepest challenge Underlining faces now is amassing talent that can shape and scale lucrative brands. "If we don't have a happy team working on things they are passionate about, then it won't be genuine and sincere when we launch products," says Romanescu. "We have to be focused on how we build the team and bring on the right strategic partners at the right time."