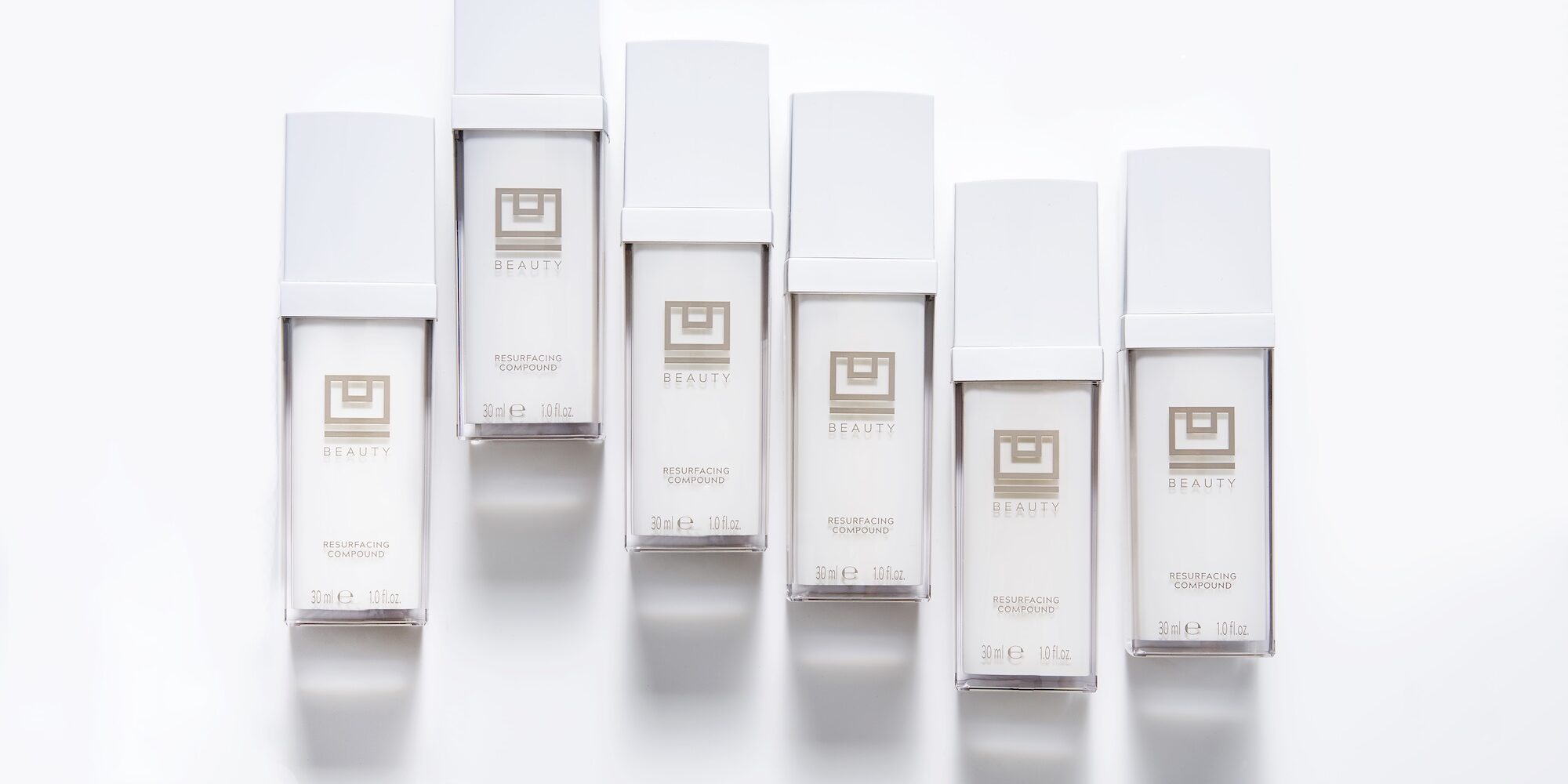 U Beauty's Tina Craig Once Had A 20-Step Skincare Routine. Now, She's A Big Believer In Skinimalism.
When Tina Craig first launched U Beauty in 2019 with a pared-down skincare philosophy and packaging, many people turned their noses up at the brand. "People were so used to Hermès, Chanel and the luxury Bag Snob," she says, referring to the popular handbag blog she started nearly 16 years ago. "More than a few said to me, I can't believe you came out with something like this. The product's great, but I hate the packaging. That was the only complaint, 'Can't you make it feel more luxurious?'" When the pandemic hit, opinions shifted. "Everyone was learning and saying, 'Oh my god, I'm so glad you're sustainable,'" says Craig. "We were trained by the industry to want more waste because we thought that was luxury, layers and layers of wasteful packaging, layers and layers of heaviness. Now, all of these other brands are racing to do what we've done. We're setting the luxury standard."
Craig admits she didn't always adhere to U Beauty's less-is-more approach. At one point, her skincare routine included upwards of 20 products. She worked with beauty brands like La Prairie and Augustinus Bader, and was fed confusing marketing messages from the crowded beauty industry. "My grandmother always told me your best face forward is always your best skin forward, so I wasn't allowed to wear makeup. It was all about skincare for me growing up," she says. Eventually, though, Craig started to eschew the marketing noise and crave a simplified, results-oriented solution.
U Beauty's lineup reflects her metamorphosis. It only has three has three multifunctional products, one of which, The Sculpt Arm Compound, just launched this year. Together with the earlier products, The Resurfacing Compound and The Super Hydrator, U Beauty is designed to cut down the number of steps in consumers' skincare routines. The formulations contain a siren capsule patent-pending technology targeting free radicals where the skin is in need of visible repair. "Everything in our lives is smart, everything is AI-driven except for the skincare industry," says Craig. Beauty Independent wised up by chatting with her about U Beauty's influencer strategy, its new CFO, expansion to retailers such as Saks Fifth Avenue, Violet Grey, Cult Beauty, Nordstrom and Net-a-Porter, and what's next for the brand.
Why is U Beauty the brand you decided to make?
I've always felt there was way too much cosmetic confusion. I working to reboot heritage brands like La Prairie and launching new brands. I helped launch Augustinus Bader on Instagram and, then, in person at Neiman Marcus and did various campaigns with them. I worked with Clé De Peau and even masstige brands. I'd seen it all, done it all, and I just realized it's too much. There was confusing messaging every single month depending on where your product launch was.
Toward the last five to eight years before launching U Beauty, most of my campaigns were beauty-focused. My followers would always say, "I came for the bags, I stayed for the beauty." What fueled that was probably Instagram Stories. People got to see me doing my daily routines and this obsession with skincare and the information that I had to share. I launched Beauty Snob right after Bag Snob around 2006. The writer Rachel Strugatz actually found this old article I wrote in 2007, and it was boasting about my 13-step routine. She was laughing and said, 'You're the one who started all of this." This was before K-Beauty, J-Beauty, Instagram, before YouTube got big.
When I created U Beauty, it was this serendipitous meeting with my current business partner Katie Borghese. We had been friends for 12 years. I'd known her husband forever. I knew she was in skincare industry private labeling for different brands, and we both had the same frustrations. For me, being on the influencer, beauty editor side for years gave me access to a plethora of the best products and left me overwhelmed. Then, Katie on her side was developing these products for brands that are demanding newness, more, more.
The irony is that what I was doing was often leaving my skin irritated. So, half the time in between campaigns, I would just do nothing to my face, and let it calm down. I knew there had to be a better way. I just thought, "Why is it that you have to tax your skin with all of this irritation? What about the health of the skin?" So, those are questions that I had, and I was voicing them to her.
She told me that the clinical-grade lab in Italy she had been working with for decades had developed this technology that addresses everything I was saying. There wasn't even a name for it yet. It was just a sphere molecule they had invented that's able to deliver anything deep into the skin without breaking down. They let me know they could help me make my dream product, and to me, it was like being invited to a couturier in the showroom and making my own custom gown or something. I couldn't get to Italy at the time to meet with the chemists, I was in between fashion month and heading to L.A., so I told Katie that I'm going to L.A. in two weeks and she said 'wait when?' We looked at our calendars and the lab owners and chemists were in a conference in L.A. the exact same 24 hours that I was and we were staying at the same hotel.
When U Beauty first began, it was just about this need: I wanted to streamline. It's not like I thought, "Oh, I can reinvent the wheel." We made the first sample and, then, I flew to Paris on the last leg of my fashion month. Sitting at Paris Fashion Week, everybody's tired. They've gone from New York Fashion Week to London to Milan and, now, they're in Paris. No one's slept. It's nonstop events and shows, and here I was, my skin was glowy, healthy, and everyone noticed, from the models backstage to the designers to my friends sitting front row. They were asking what I was using, and I started passing around samples.
What does the appointment of Linda Burke Esposito as CFO mean for the brand?

The entrance of Linda really signifies substantial growth for our brand. She's an industry veteran with a phenomenal track record that includes 25 years of financial operations experience and over a decade in the beauty space. Naturally, having her along with her skill set will be invaluable for our continued development and success, especially as a driving force when it comes to exceptional customer experiences and operational excellence. I'm not a skincare industry veteran. I'm purely an innovator who really thinks outside of the box. I know what I want, and I've tried every product under the sun and worked for almost every brand out there. Katie with her expertise in branding really drives the boat in the way the brand imagery looks, the marketing and sustainability.
When we first started out, both of us really thought, "OK, we'll make the perfect product that doesn't exist." That was my only goal, and I would sell it on my Instagram, make a little extra money and go shopping. When Net-a-Porter got involved and wanted to sell it, in my mind I was like, "Come on, they are such big players, and we don't have big funding." We really exploded and, then, we had to think about, "How do we manage that growth in a strategic way?" That's where Linda comes in. She was the missing puzzle piece.
We're at this point where we're ready to scale. So, it takes this tremendous team that has experience going from zero to 100, and that's where her experience and credentials check all those boxes and then some. She'll help facilitate exponential proliferation and authentic brand expansion. Growing on a global scale is really our intention.
What's been U Beauty's distribution strategy so far, and how do you hope to change it?
We've always been a direct-to-consumer brand, and we will always remain that. It's in our DNA, but the shift in emphasis really came from consumer demand. We couldn't reach everybody, and people were demanding it in my DMs in places like Singapore and Germany. When we launched, we put all of our money into the clinical trials because, again, we didn't have big backers. The lab really believed in our vision and worked with us in formulating and creating the best product we could find.
We thought, "How can we get it to people without wasteful marketing campaigns?" Eventually, as the brand grew, we knew that we had to go into marketing, but we didn't have a PR manager. We didn't have anyone in sales. I was sales and press, and Katie was marketing and brand imaging. We thought, "Why not treat everyone who wants to try it as an important VIP influencer, not just the models and editors?" We made 50,000 sample packets. Anybody who wanted to try it, we shipped it to them, and we paid for the stamps. That's how we got all of those products in people's hands. Beauty buyers who were jaded, who'd been working at the biggest retailers for thirty years, were secretly ordering our samples.
We constantly learn from the devotees of U Beauty—I call them U Beauty addicts—and what they demanded, "We want to be able to buy this here. I love you guys, but I only shop at Net-A-Porter, Neiman Marcus, Violet Grey, Cult Beauty." We listened to what they wanted. We'll remain focused always on our customers first. So, it's not really a change in our strategy, but rather growing it and being able to support the demand.
The brand launched a body care product earlier this year. How do you think about expanding the assortment? 
Skincare for me means head to toe, truly. My hands, my toes, my everything. And I'll never create a product where there's not already a white space in the industry and personal need. I'll only launch products that will give the skin what it needs and produce superior results. I'm a problem solver. The motivation always starts with seeing an issue and seeking to resolve it simply so that I can ultimately use less and buy less. I'll always avoid products that are superfluous or mimic the effects of an already existing formula. Everything has to be multifunctional and amazing on its own. Every single product has to be a hero product.
It all starts with my community and myself. My arms have been the literal bane of my existence when it comes to the aesthetics of the body. The Sculpt Arm Compound is groundbreaking, gravity-defying because it visibly tones and contours the skin. Obviously, there's nothing we can do about the size of your body part. I don't believe in that.
This was actually the first product that I requested. That first meeting at the Beverly Hills Hotel, I literally said to the team, "Can you make me invisible Spanx for my arms?" I wasn't even thinking about a compound for the face. It's a product I dreamt of for two decades that didn't seem possible. I would wrap saran wrap on my arms thinking maybe this will help sweat and make my skin tighter once I take it off. I really wanted this invisible shapewear for the arms. It sounded crazy to everybody, but after years of research and 36 rounds of formulating, we got it.
I do have some exciting, groundbreaking things coming out in the near future, but they're very thoughtful. There's a product coming out in September. I can't tell you what it is yet. It was supposed to come out in April, then June, and I just kept saying I'm not ready. Because we don't answer to any VCs—that's not to say we won't eventually in the future—but, right now, this is how we're choosing to do things. I think, even if we ever were to get investors, I'm going to have to work that into my contract: You can't rush me. It's always going to be about how we want to do things—and it's worked for us. We're not going to be that brand that all of a sudden comes out with seven products in six weeks. That's just not who we are.
How do you approach influencers and creating content for U Beauty?
We've done affiliate programs where they're paid a commission, but it's all about organic seeding first. You have to love the brand. I just remember being sent crazy amounts, giant 5-foot tall boxes from these huge conglomerates, and I just thought to myself, "Are they insane?" If I know them, I personally reach out to influencers. Of course, now I have a whole team that does it on our behalf. Influencers, celebrities, they've been an integral part of our success due to their organic love. We're not wastefully sending items out hoping one of them will love it.
The vast majority of our influencer activity is still unpaid. We're working with a mix of micro- and macro-influencers. The consideration for us is not really their size or even engagement rate, it's really how their values align with our own. If they're working with a different brand and getting free products and talking about a different brand every single day, I'm most likely not going to work with them. All of the values I have for U Beauty continue whether it's in marketing, press and seeding with influencers. We also love expert influencers like Joanna Czech and dermatologists. They really make sense for us because it opens up synergistic possibilities for content partnerships. They're the voice of authenticity.
Creating content is, again, very organic. This morning, I looked in the mirror and I was like, "Oh gosh, I'm getting the natural pigmentation that's heat activated" So, I'm like, "OK, I'm going to make a video."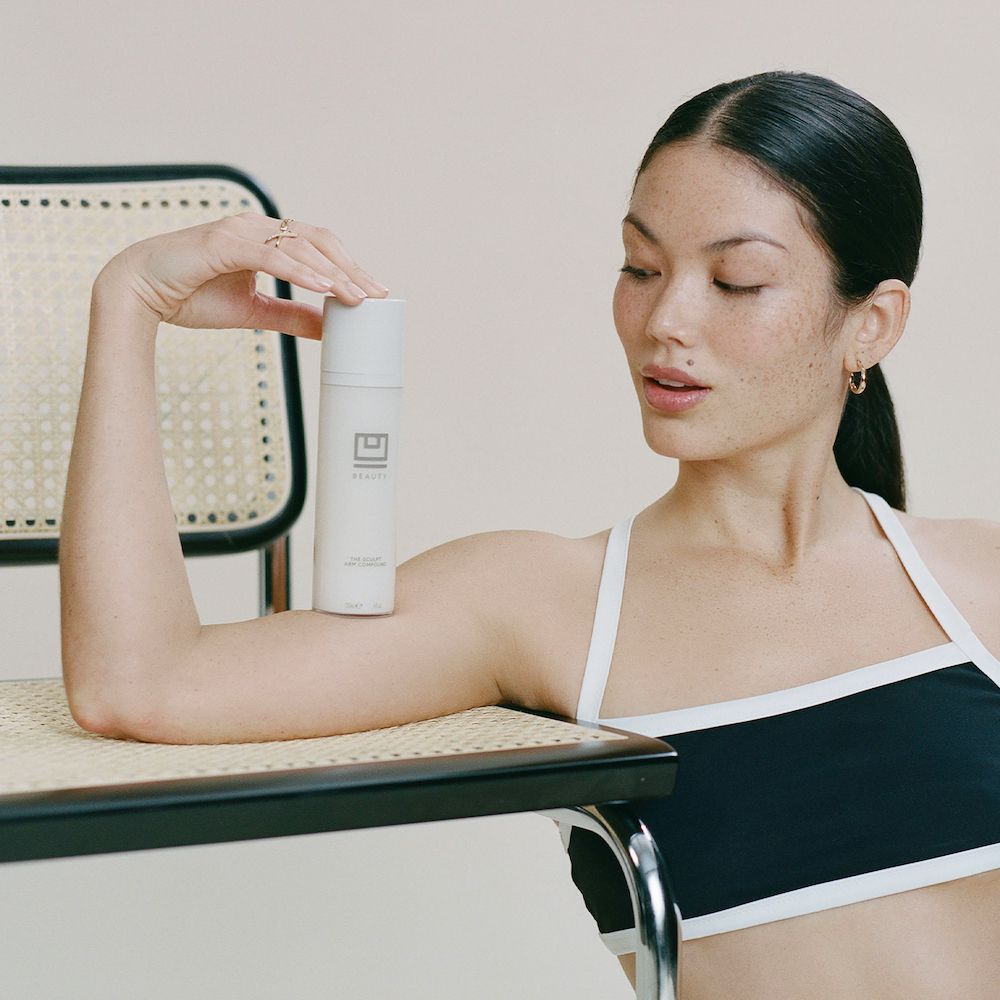 Consumers are more interested in science- and technology-driven skincare than they were when U Beauty started. What do you think it means to the market now?

I really believe that's where the future is going. Results come first, right? Product is king. It doesn't matter if you have a beautiful spokesmodel or famous super celebrity, if the product doesn't work, it's not going to work out. I think consumers are realizing that brands with a tech-driven, science-proven approach are the ones creating products that yield undeniable results. Equally important is singularity. It's really vital to offer something that other brands don't in my opinion. For us, it's our patented siren capsule technology. Brands are forced to become more innovative, whereas before you just slapped another label on another bottle, hired a model, did some beautiful campaigns and, boom, you sold it. Now, people want to know not only the ingredients, but how was it formulated? What percentage was it formulated with?
What does "clean" mean to your brand and has that definition evolved over the years?
Even before we launched in 2019, when we started formulation in 2017, that was always part of who we were. I was having some health issues, so that was really important for me. Even before U Beauty, I was constantly reading ingredients. There's really no regulation. What is consciously clean? For us, it equates to prioritizing safety and efficacy while relying on science. We also incorporate ample clinical and toxicological testing.
Making a concerted effort toward sustainability means devoting energy to educating the consumer, leading with true transparency and honesty. That's who we are. It's not a trend for us. That's how we always were because what's not on an ingredient list is just as important as what is. Our formulas were all created in Italy, so we adhere to EU regulations, which have such strict exclusions. We source raw materials that align with the sustainability goals. We use fully traceable ingredients that are tested and proven to be safe, and always test the final formulations. We live to the highest safety standards in the industry. Our manufacturer is 100% CO2-free, and our lights are kept on with green energy.
What are challenges you face as you continue to explore sustainable business practices?

Sustainability comes first for us alongside efficacy. When it came to packaging our products, I was fighting for glass and different things that I thought were more sustainable, but they weren't. Our products need to be in an airless pump—especially that first product—so Katie really had to educate me. Every aspect really posed a challenge. We looked into different materials for the most environmentally conscious and effective choice. Recyclable plastic bottles and recycled paper was the most sustainable option because the formula had to be kept stable in an airless pump. That was a priority. No light can get through. If we did glass, we still have to line it in plastic, and she's like, "What about the pump Tina?" Offering a simpler routine was always the initial motivation anyway, so that philosophy just kept growing stronger.
One of the biggest challenges I think when it came to sustainability is cultivating and maintaining confidence. Blockchain is something that my partner is fascinated with, and it really increases transparency and traceability in our supply chain. It enhances public confidence. We'll never stop looking for ways in which we can increase sustainability in our practices. When we say we have a zero-waste goal, we really mean it.
What are some short- and long-term goals for U Beauty?
Our core goals have always been consistent: Creating really effective, sustainable, inclusive skincare that's driven by science. When we were testing U Beauty, I said to myself, "Diversity isn't just beautiful models of different colors and sizes. Diversity is truly looking at skin color and even age diversity." At that time, in testing, I was actively seeking out a 73-year-old and, then, a 20-year-old. Forty percent of our testers were male in the beginning and still are. I think over 25% of our customers are male. I wanted to provide everyone the opportunity to save time and waste while saving their skin regardless of their age, race, gender, skin type or lifestyle.
While e-commerce remains a paramount part of our business, we're really excited about the upcoming retail partnerships. The other day, I was doing a training at Saks and at Neimans, and this young girl walked in and was purchasing her first luxury moisturizer. I was talking to her about U Beauty. She ended up buying a Super Hydrator, and she was so excited. That you can't have online. I hosted a Prada party in Dallas last week and 200 people came. That's what I've always been known for. I love face-to-face interaction. I was the first to say, "Let me host an event for you." I made it an industry standard. Getting back into stores, I love that.
Finally, I think transparency and high ESG [environmental, social and governance] standards are important to U Beauty and intrinsic to our growth. We'll continue to emphasize the fact that, for us, luxury encompasses both product and purpose in equal measure. It's not about having wasteful products in expensive packaging and gold foiling. That's not necessary. It's really about thoughtful consumption. Buy less, but buy better.