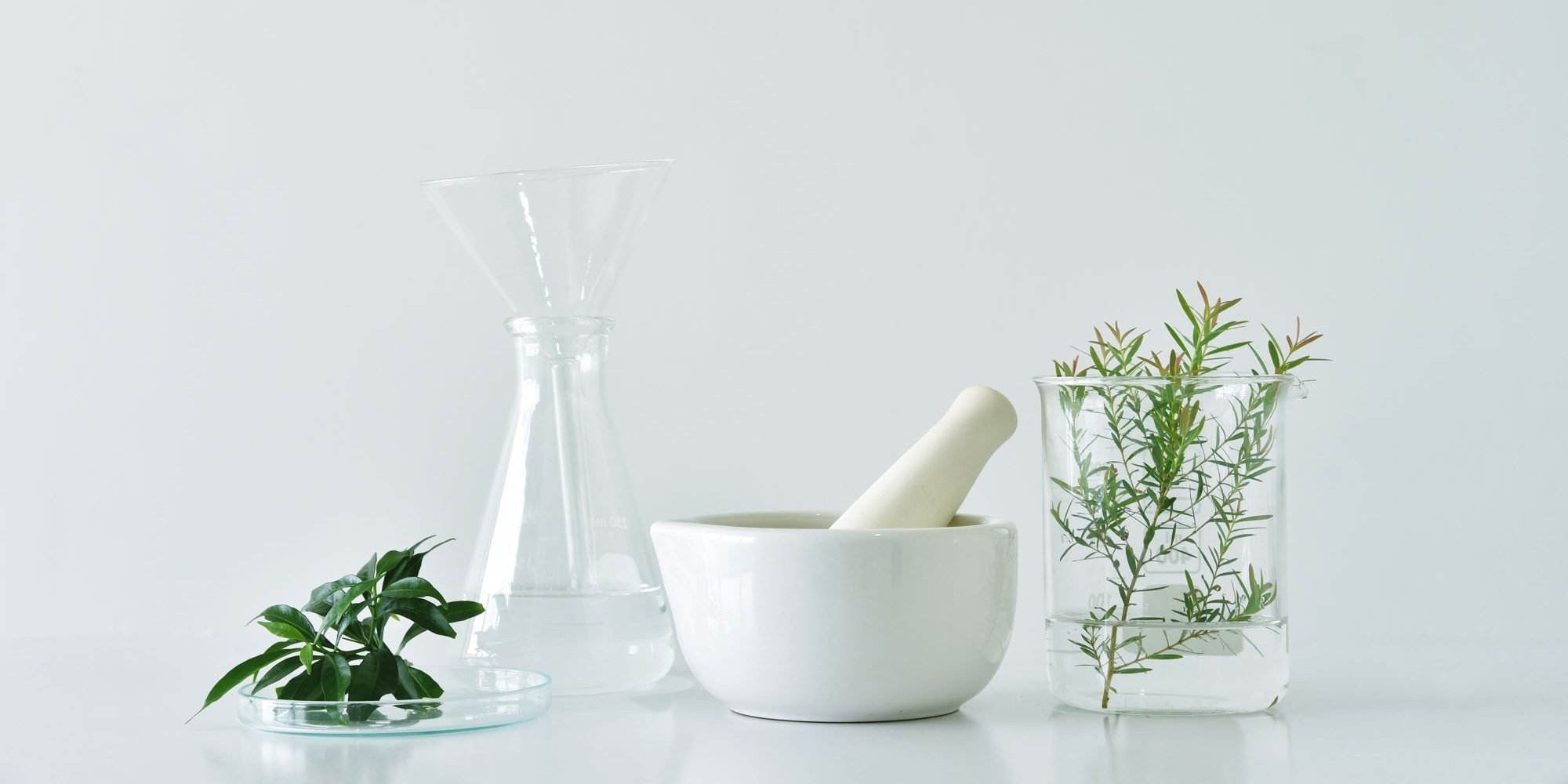 Three Standout Scandinavian Beauty Brands To Watch
In recent years, beauty products from Scandinavia have become increasingly popular in Europe and the United States, spawning an S-beauty trend that has consumers snapping up merchandise with sleek packaging worthy of the chicest bathrooms. Brands like Byredo, L:A Brucket and Björk & Berries are already a staple of beauty boutiques.
S-beauty responds to a growing demand for sustainable and unique products. Scandinavia conjures up images of clean air, pure water and breathtaking natural landscapes. Beauty products from the region that encompasses Denmark, Norway, Sweden, Finland and Iceland draw upon a connection to nature as well as a Scandinavian reputation for effectiveness, durability and health. Three emerging brands propelling the S-beauty trend forward are Henua Organics, Inari Artic Beauty and Eleni & Chris.
Inari Artic Beauty: Available in Finland and Germany since the middle of last year, Inari is out to prove that eco luxury and anti-aging are symbiotic. Nina Stenberg and Sirkku Hahn, co-founders of the Finnish brand, explain, "Instead of getting involved in the price war in the natural cosmetics mass market, we wanted to bring better products onto the market."
Organic raw materials from Northern Finland are the cornerstone of Inari's concise skincare range of six products. The area, which contains gorgeous Lake Inari and a picturesque village named Inari, is free of industrialization and pollution. UNESCO has declared its water and air to be the cleanest in the world. Rooted in the pristine environment, Inari develops potent formulas. 
The Finnish brand has an ace up its sleeve. Native plants thriving close to the Arctic Circle confront extreme weather conditions and weeks of darkness, making them particularly resistant and rich in antioxidants. The brand incorporates chaga mushroom, rose root and berries such as blueberries, bilberries and cloudberries from Northern Finland with lofty concentrations of antioxidants as well as flavonoids and vitamins in its signature arctic blend to fight off skin damage. Inari also uses hydrating organic oil from Finnish oats. Consumers may not need to survive a Scandinavian winter, but they'll come out looking dewy if they do by applying Inari's products. 
"Instead of getting involved in the price war on the natural cosmetics mass market, we wanted to bring better products onto the market."
Serial entrepreneurs Hahn and Stenberg spent four years perfecting Inari before launching the brand. Their current goal is to expand the brand's sales in Germany, Austria and Switzerland. Gradually, they'll make it available in new markets. Inari followed its four initial products—Midsummer Magic Lifting Serum, Midsummer Magic Sleeping Cream, Midsummer Magic Water Cream and Midsummer Magic Moisture Boost—with two additional products this year due to interest in complementary items. The recent releases are Midsummer Magic Hydration Cleanser and Midsummer Magic Eye Cream. Prices run from 59 to 145 euros or $65 to $160 at the current exchange rate. 
Henua Organics: Aiming to be the Chanel of organic skincare, Henua Organics is from Finland like Inari, and its brand positioning similarly combines sustainability with luxury. Henua's water-free ingredient list is packed with strong actives from Scandinavia in concentrated doses. Instead of plain water, Henua puts birch sap, rose water and cornflower water in its products. Founders and sisters Jenni Tuomin and Anu Nurmela believe water should be replaced by substances that are better for the skin in skincare formulas and point out that it's widespread usage in beauty is unsustainable. Citing the World Wildlife Fund, an organization Henua donates a portion of sales to, Tuomin says two-thirds of the world's population is predicted to suffer from a lack of clean drinking water by 2025. She asserts, "The cosmetics industry should seriously bear this in mind when developing new products. That's why we don't use water in our products."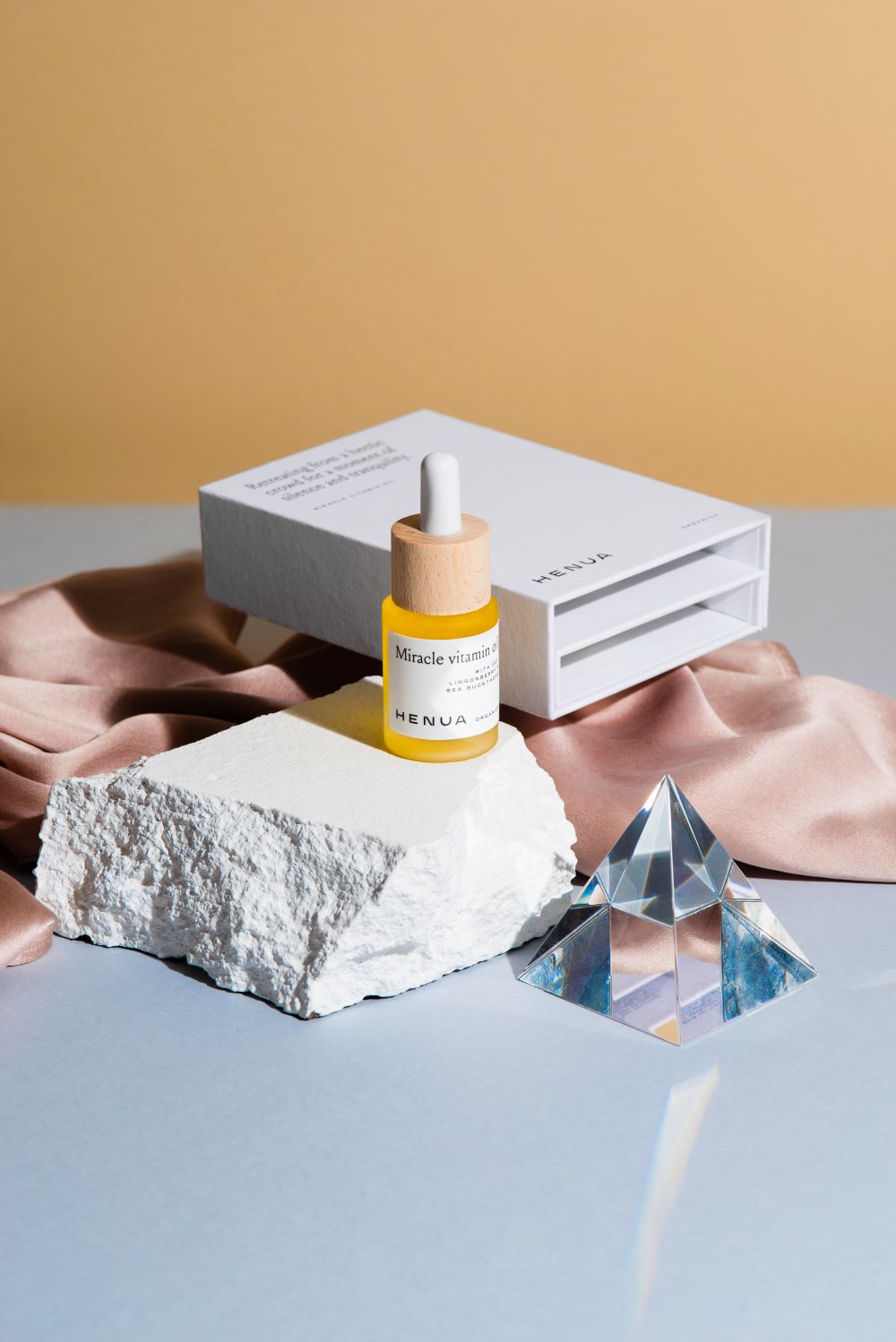 Henua's product assortment consists of five products—Nourishing Oil Cleanser, Energizing Body Lotion, Beautifying Toner, Recharging Moisturizer and Miracle Vitamin Oil—priced from $79 to $154. The brand's focus on quality and eco-friendliness extends to product design and packaging that communicate a less is more philosophy. Earlier this year, the European Design Awards feted Henua with a silver medal for its frosted glass bottles with wooden caps and sturdy cardboard exterior cartons. After its debut in Finland at the end of last year, the brand has spread across Europe to beauty and fashion boutiques, concept stores and e-tailers. Tuominen admits, "We were lucky we didn't know at first how much work was behind a natural skincare brand."
Eleni & Chris: Another family duo, mother Inger Ellen and daughter Christinah Nicolaisen, are behind Eleni & Chris, a brand also steeped in Scandinavian ingredients. In addition to Eleni & Chris, Ellen is founder and owner of Raise Gruppen Holding AS, a salon company that operates Nikita Hair, one of Europe's largest salon chains. Nicolaisen has been involved in the business since she was 12 years old and became president of Nikita Hair in 2014. A year later, the dynamic dynasty grew their enterprise by establishing haircare and skincare brand Eleni & Chris with pure ingredients and high-performing formulas.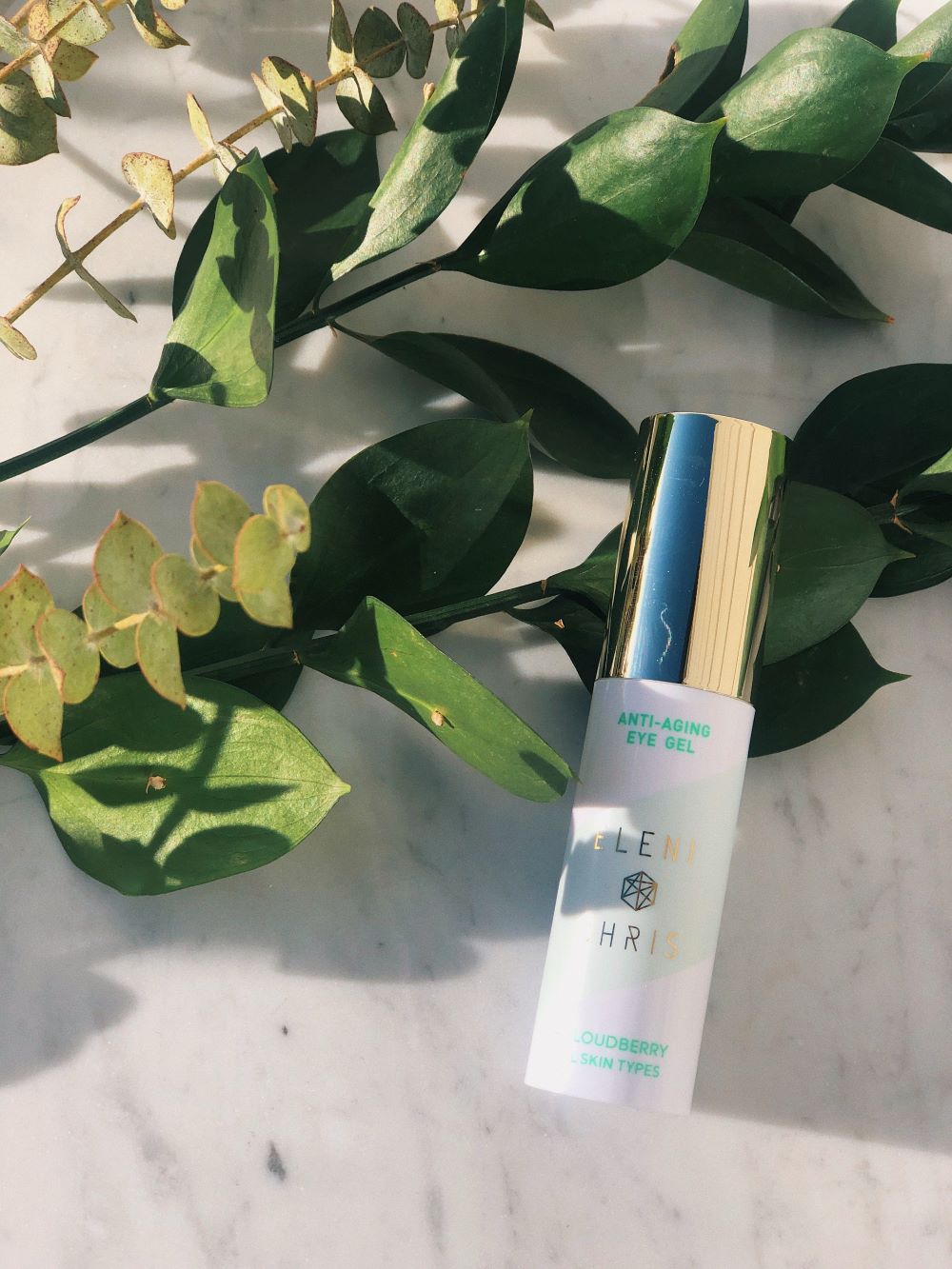 Since its premiere, the brand's product portfolio has been steadily broadening and now contains roughly 20 items. Its prices run from the $8 bestselling exfoliator Peeling Pen to the $100 Anti-Aging Face Serum. Cloudberry seed oil, which the brand touts as having four times more vitamin C than an orange, and glacier water are among the inimitable ingredients from the North that drive Eleni & Chris's products. The brand is available at Neiman Marcus in the U.S. and Feelunique in the United Kingdom. For next year, Christinah and Inger have big ambitions to build Eleni & Chris's assortment and its retail network worldwide. Christinah says, "Scandinavia is maintaining its position in the beauty industry, and we see ourselves at the forefront of the S-beauty wave."
This article was originally published in BeautyIndependent.de on Nov. 4, 2019.