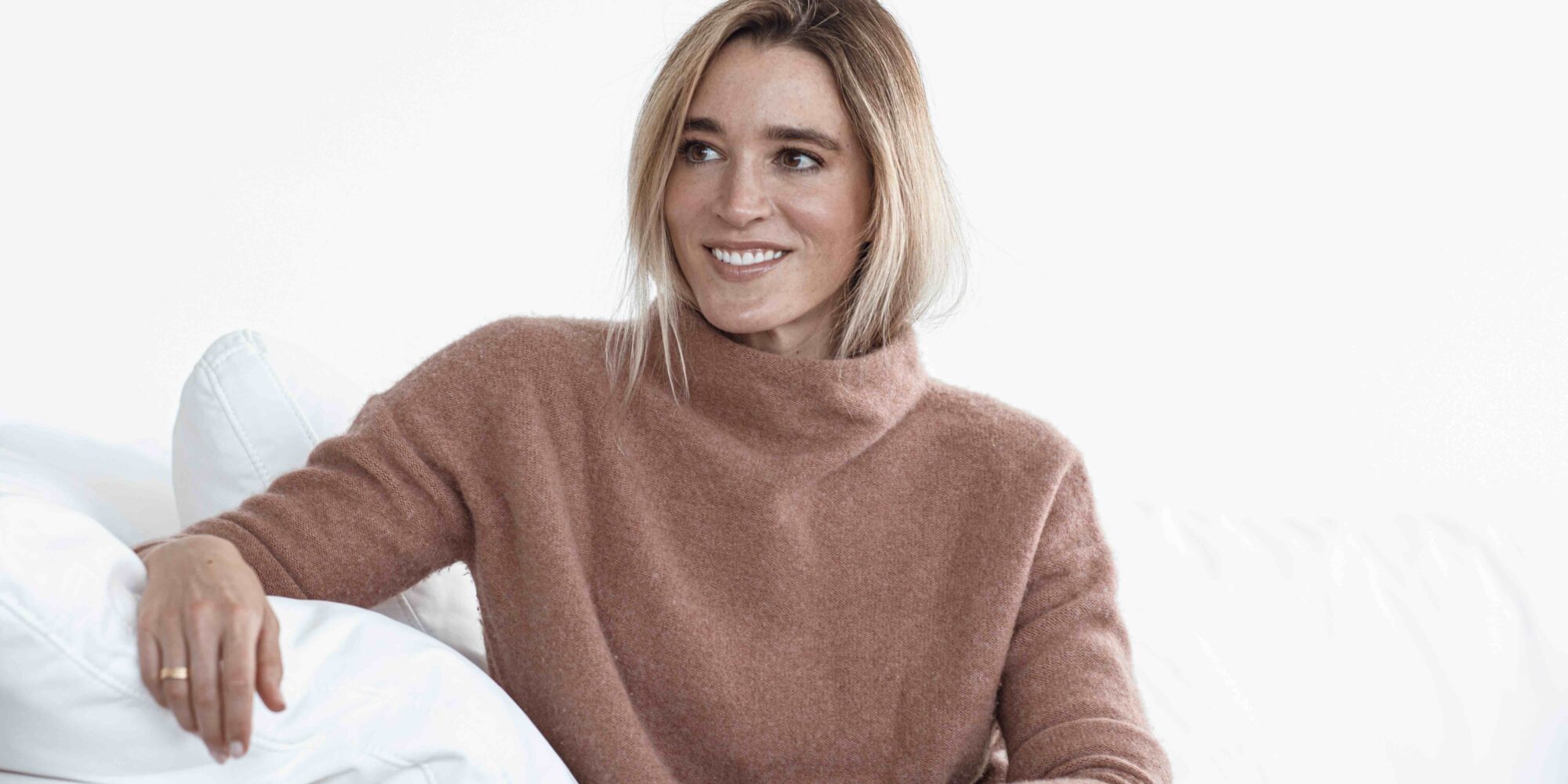 True Beauty Ventures' Cristina Nuñez On Bridge Mentorship, Missteps Indie Brands Make And Hot Beauty Categories
About a year and a half ago, Cristina Nuñez and Rich Gersten set out on a novel project to establish True Beauty Ventures as a venture capital firm with operational and financial expertise focused on beauty and wellness. Prior to entering the venture capital world, Nuñez's resume crossed beauty brands (Laura Geller, Clark's Botanicals and No B.S. Skin Care among them) and private equity players (Tengram Capital Partners and Catterton Partners). Today, True Beauty has backed six brands—Maude, Feals, Aquis, Crown Affair, K18 and Kinship—and enough money in the bank to invest in at least four to six more. The 2021 Beacon Award winner writes checks of $1 million to $5 million primarily for brands founded by women and minorities.
"We invest in founders, in their brand building skills and passion for what they do, their ability to build and manage a team, and how they weather challenges. We spend a lot of time with them, so it's important to get this right," says Nuñez. "An LP of ours, who is a beauty founder herself, gave us this advice, 'Don't do an interview. Do an 'innerview' to really get to know the founders you meet. Who do they look to as mentors? What motivates them every day? What are their long-term goals?' That was a turning point for me in assessing potential brand partners." She adds, "We are looking for founders who are steadfast in their brand vision and beliefs, but genuinely open to guidance and true partnership. That's where the magic happens."
Beauty Independent talked to Nuñez about True Beauty's achievements so far, the Bridge Mentorship program, which is receiving applications until Dec. 1, business mistakes emerging beauty and wellness brands make, gen Z consumer behavior, lasting pandemic beauty habits, diversifying marketing strategies, and what she's watching as the calendar closes in on turning to 2022.
What are critical milestones you've reached so far at True Beauty Ventures?
The biggest achievement to date is the number of brand partners that we have. We are up to six investments, and I feel really lucky that we have been able to bring together such unique founders across different categories within beauty and wellness. We did a Zoom recently where we introduced everybody and had a virtual toast to celebrate True Beauty closing our first fund. We got incredible feedback from our founders saying it was amazing to see the types of people we are bringing together in a family of brands.
It was a moment where we took a step back and said, "Gosh, we have been able to achieve this in such a short period of time." A year and a half ago, we were trying to raise a fund via Zoom focused on a category many perceived to be niche against the backdrop of COVID and with a team of two. Here we are now with six investments, a team of four and a $42 million fund closed. While we are in still in the early innings, it's amazing to see the foundation we have built. We truly believe we can be the go-to investor for indie brands in beauty and wellness. Brands can come to us for both capital and deep sector expertise, which is unique in the institutional investor landscape.
In terms of another milestone, it's growing our team. True Beauty started off as a dream that Rich and I were discussing five years ago over dinner. Now, it's a real fund with a team of four individuals who are passionate about this space and qualified to invest in it. We've brought on Caroline Weintraub as a senior associate. Prior to business school, she spent four years at Accenture as a management consultant overseeing beauty accounts such as Estée Lauder and L'Oréal. We also brought on Kendall Reinhart, who worked previously at Barclays in healthcare M&A and Estée Lauder in finance and banking, as an associate. We think it's important to build a diversified, majority female team around true sector expertise to create a VC firm that's different from traditional VC firms in terms of how we think, look and act.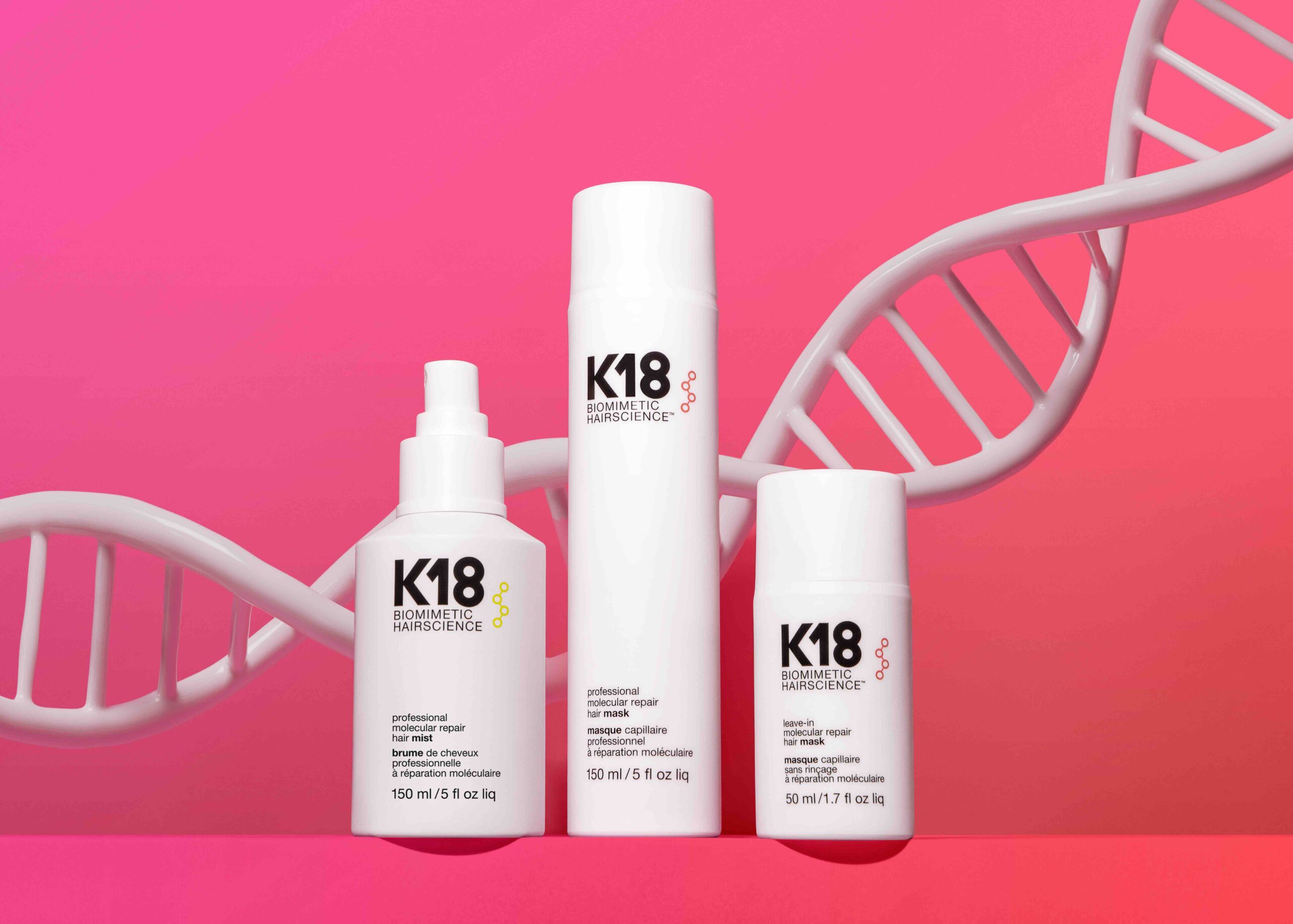 What are key learnings?
In the past year and a half, we've looked at over 700 possible investments in beauty and wellness, which is staggering. Then again, if you look at how active the industry is, maybe it's not as surprising. One thing that keeps coming up is the importance of the founder and the relationship you have with the founder as an investor. We have come across businesses that have incredible fundamentals and performance, but maybe there's just something a bit off about the way the founder interacts with us and their motivations, and we just can't get there.
You can have very beautiful branding, you can have a phenomenal product, but, if you don't have a top-tier founder and management team behind the brand, you can only get so far. This has been reinforced many times in conversation. Who the founder is, their motivation and ability to work with us are things we have elevated in our investment criteria.
As a minority investor, you don't have that much governance or contractual rights to be able to affect business decisions like a majority investor, so it really comes down to the relationship you have with a founder and their desire to leverage our expertise in their decision-making. Those factors drive our ability to have influence over the company more so than the ownership stake. It's an interesting dynamic for us because Rich and I in our past were majority investors and, when you're a minority investor, it changes the game.
What do you hope to achieve with the Bridge Mentorship program?
This is a professional development program where we as beauty and wellness investors and Beauty Independent as the preeminent indie beauty media platform can come together and create space for indie beauty brands looking to take that next step in growing their business through a capital investment. It was born out of the hundreds of conversations we've had with brands where they were just on the cusp of being ready for capital, but maybe had to tweak a few things and, if we could dedicate time to them, we could help get them to be ready for capital.
Initially, we thought, "Why don't we create a way for brands to have direct access to us, almost like open office hours?" Then, the idea evolved to a program where we help brands identify: one, what their objectives and key areas of focus should be when preparing to raise capital; two, what current business challenges and opportunities they are facing; and, three, how they create an action plan to achieve their business and fundraising objectives. The program is a unique combination of diagnosing pain points, prioritizing action plans, and the brands gaining direct access to True Beauty and our network as if they were one of our existing partner brands.
Ultimately, the goal is to arm them with the plan they need to successfully raise money. If that's with True Beauty, that would be amazing, but it's really about finding that perfect partner, to know what to look for and to have the business in an appropriate place to be able to do that. For us, it all ties back to our key objective of wanting to become the trusted leader in beauty and wellness investing. Part of that is contributing to the indie beauty community with our time, knowledge, and network.
The cool thing about the program is that many aspects are bespoke. We don't want to create a cookie-cutter accelerator program. That's why there are only three brands per cohort. We want to go deeper with the brands. Each one may be at a different stage and have entirely different focuses. We are going to tailor the program to their needs, and I think they will get more benefit that way than if it was a very structured program.
What missteps do you see repeated by brands you've looked at?
One of the things we see repeatedly are distribution mistakes, especially with small brands trying to grow their businesses quickly. They tend to over proliferate distribution without having enough brand awareness yet in the market to be really meaningful in those points of distribution. We come across brands, for example, that have 2,000 points of distribution, and they are doing $500,000 in revenue. They've over proliferated in order to grow, but they haven't picked a brand-building retail partner to really anchor their business. When you are small, we think it's really important to be narrow and focused.
In beauty in particular, having that retail anchor partner is the most effective strategy versus trying to scale too quickly across multiple geographies with multiple retail partners. That's one mistake we see quite a bit of, and it can be pretty hard to come back from. Leonard Lauder once said, "Your brand is defined by your distribution." If we can come in early and help brands avoid distribution mistakes, we can help them not only protect their brand equity, but create more long-term growth.
Another one we see involves building a profitable model for growth. It may be because, with their product COGs, they aren't accounting for potential wholesale distribution down the road or they're only thinking about direct-to-consumer distribution. So, when they look at their product margins, they don't have enough cushion to expand into retail, which we think is an important growth strategy for beauty and wellness brands. They may not have really thought of the impact of digital marketing costs on their overall margins. If we can help them think through how they should model out their product margins, think about CACs and some of their variable versus fixed costs, that can be really beneficial.
If you were an emerging brand assessing when to pursue investment, what would you be considering?
Founders sometimes wait too long to raise money. You obviously need to have a great product that delivers and you have to have a great brand, but there are external factors at play. An example could be the category that you are in is on fire, and you want to capitalize on the category momentum because the winds could shift at any point. So, a founder needs to be aware if it's the right time to raise money to capitalize on the investor community's appetite.
Sometimes a founder may not need the money because they have a lot of cash in the bank, but do they have the right expertise around the table? Have they surrounded themselves with advisors that have strong experience in a sector to be able to supercharge their growth and take advantage of category momentum? Those are moments where I would encourage founders to look to the external investment environment.
Another example is when a founder is looking to expand to retail. Retail can be expensive, and you need both money and a team behind you to have a successful launch at a large retailer. It could also be in advance of a major product launch. What I will tell founders is that always will take longer than you think, so plan appropriately because these conversations can sometimes take months and the diligence process may not be a quick one.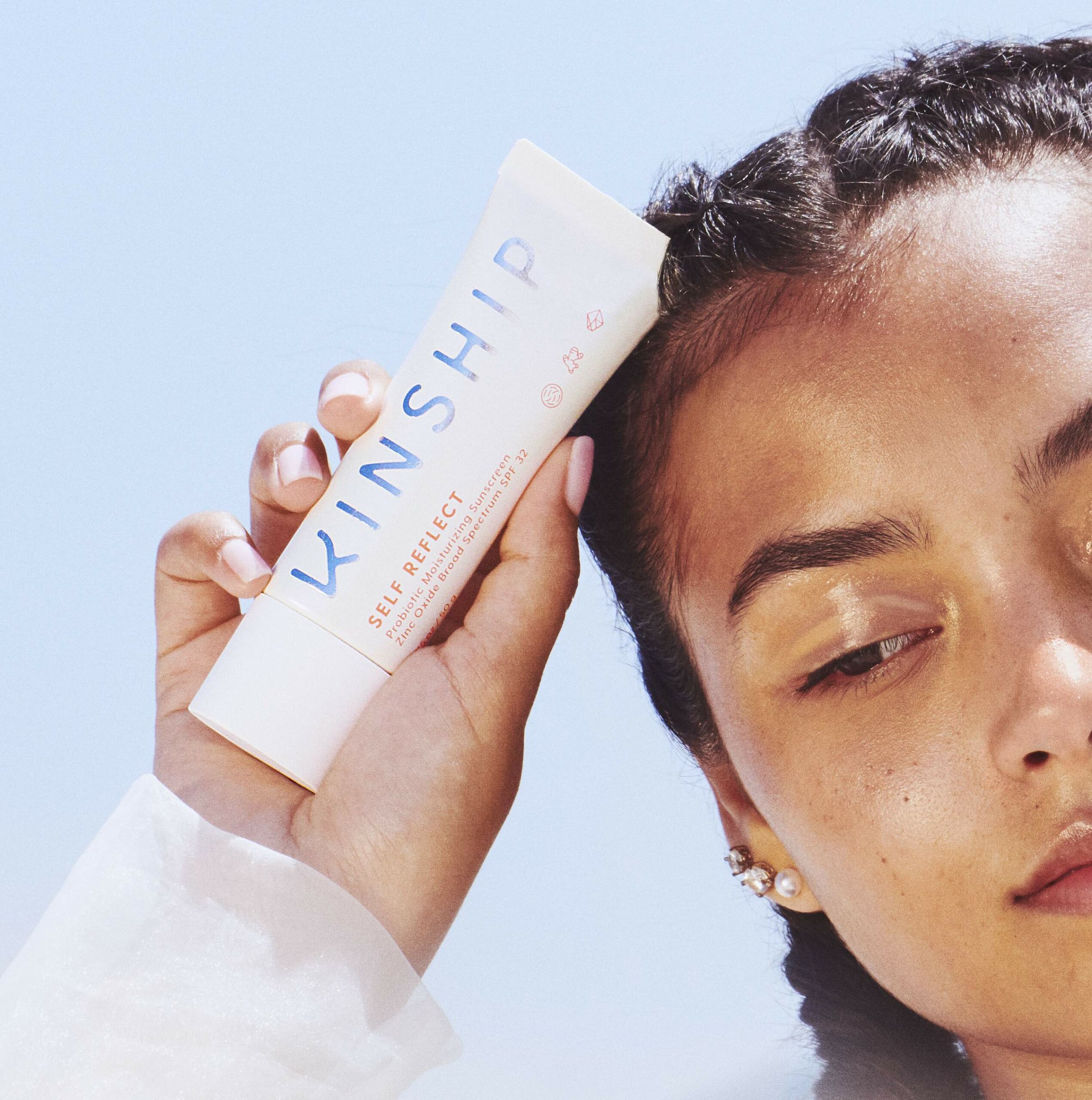 It seems like there might be some softness in skincare creeping into the market and emerging strength in color cosmetics. What do you think of the category swings?
What's very interesting coming out of COVID is there's been a step change in how people view personal care and self-care. Skincare may be slowing year-on-year, but there's more adoption of skincare rituals and an overall caring for the body that I think is here to stay. The new status quo is elevated, holistic self-care that really straddles beauty and wellness in a way I think is long-lasting and game-changing.
No longer is it about just appearance, but what does my appearance say about what's going on internally? People are connecting the skin to internal bodily functions like those of the gut microbiome. That's really changing the way men and women view self-care and the routines they've developed over almost two years of COVID.
When you look at the resurgence of color cosmetics, you see growth particularly within the clean and performance-driven segment. Across all product categories, the industry is being reenergized with consumer values. It's not only about what goes into the product and how it performs, but also what the brand stands for, how it communicates and what impact it makes. There are so many layers the new ethical consumer is looking for today. This is creating a huge opportunity for new brand entrants to differentiate themselves even in this very saturated market.
Are there specific categories or subcategories you're zeroing in on?
Some investors will have an investment thesis for specific categories. They will say, "Ok, we are going to focus on clean beauty," and they will map out that segment to find potential investment targets. We are less thesis-driven, and tend to focus more on brand differentiation, founder story, product efficacy and community-building, notwithstanding the category.
To date, we have leaned into haircare and skincare, and we are really starting to look at clean color, which is a category that has been picking up more steam. We've looked at fragrance, and we're really trying to identify where there's differentiation in fragrance, which has done surprisingly well throughout COVID.
Within wellness, it's about the intersection of beauty and wellness. An example of this is Maude, a sexual wellness brand anchored in product categories like vibrators, lubricants and condoms that has done an excellent job of crossing into personal care categories like bath and body, and home fragrance products, and in distribution as well.
We don't have to play in every single category in beauty and wellness. Even if a category is hot, that doesn't mean we are going to double down on it. It's about finding that unique positioning that motivates us to invest.
How are you thinking about gen Z consumers?
They are at the forefront of pushing brands to do more and be better. Part of what is really changing is how a brand interacts with this consumer. It's no longer about meeting consumers where they are—brands have to be where the consumers are—and curating for them, but they have to demonstrate that they are transparent, have values and can build authentic communities. That's how you access the gen Z consumer.
The gen Z mindset is less about consumers' age demographic and more about their psychographic. To me, many consumers are adopting a gen Z-forward thinking approach to beauty and wellness. They are increasingly more curious, seek more meaningful information and education, demand authenticity and accountability, and are overall more intentional about their product purchases and what they recommend to others.
While the gen Z generation certainly led the charge on this mindset, I don't think it is exclusive to them. We are seeing this value-driven approach across consumer groups, and it should impact how all brands think about their marketing and communication strategies.
This year, brands have been impacted by the iOS 14 update and rising acquisition costs. How should brands be reacting to the changing digital advertising landscape?
If you are 100% direct to consumer, you have run into some trouble, which is why we have an omnichannel philosophy. We look at how a brand is diversifying across marketing channels. In some cases, they are going back to grassroots strategies. They are rolling up their sleeves and trying to create communities of micro-influencers or their top customers, and developing good content that people actually want to spend time digesting. There are so many different strategies, and not one single strategy will be the panacea for what we are experiencing today with the iOS update and high CACs.
If you are testing and learning from different marketing strategies, it shows you are able to adapt. Some of the brands in our portfolio are more focused on IRL events, some are more focused on long-form content, some are relying more on email and direct messaging to engage followers on social to create one-on-one relationships with them. Some of our brands are turning to podcasts or out-of-home activations. So, it's really about trying different things and leaning on a key retail partner to capitalize on traffic in stores as it starts to increase.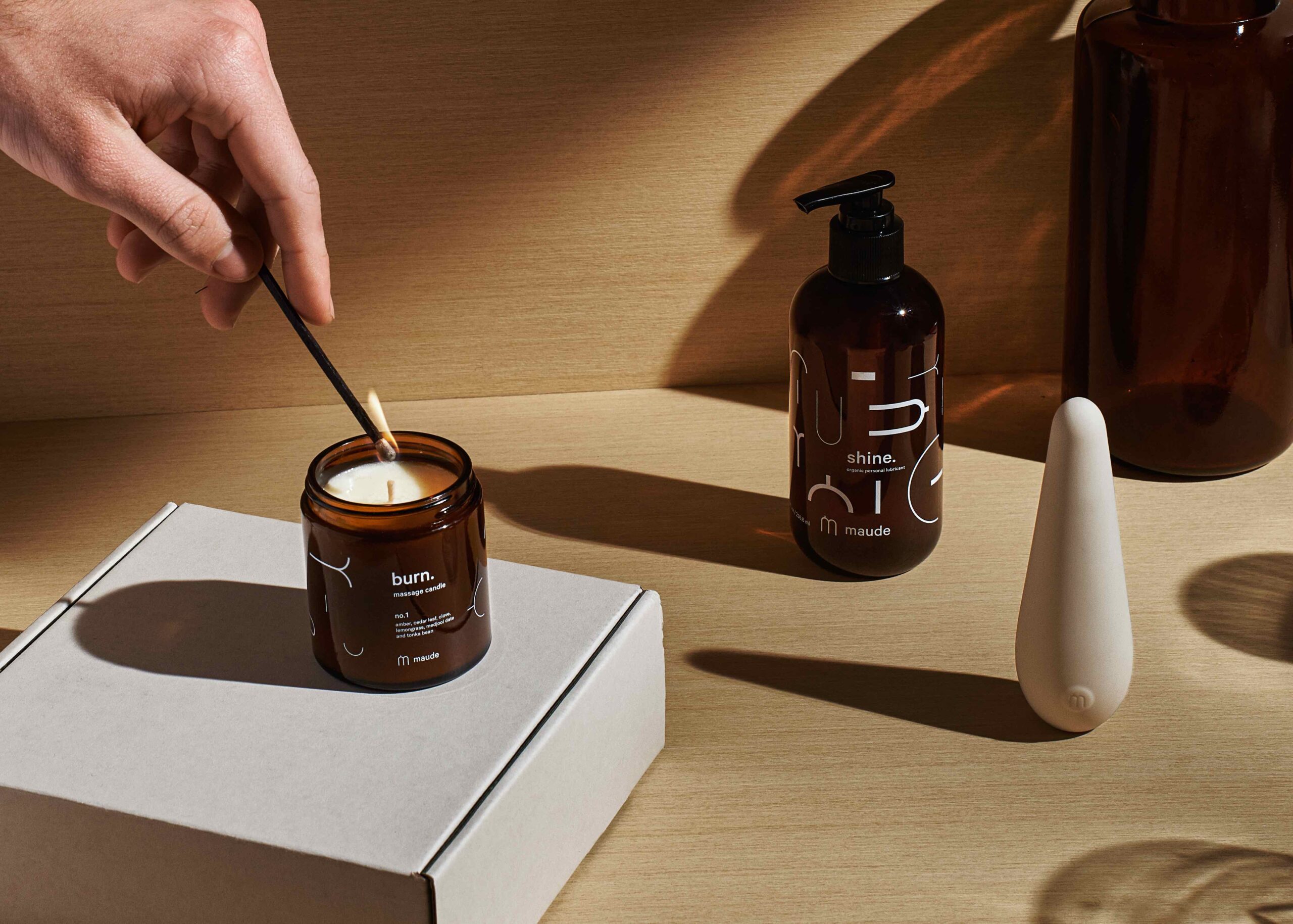 What are you watching and looking forward to as we head into 2022?
From a True Beauty perspective, I'm very much looking forward to rounding out our portfolio and seeing where we end up investing next. My hunch is it's going to be in brands where we have formed longer lasting relationships with the founders.
From a category perspective, I think there will be a lot of activity in color. I think there will continue to be activity in skincare, but as it relates to more science-backed, performance-based skincare. I'm curious to see how fragrance plays out. Clean fragrance is growing quickly, but it's still a very small portion of the massive fragrance market. I'm excited to see some of the wellness categories continue to pop and how beauty retailers react to them. For us as investors across beauty and wellness, it's important to see how beauty retailers are integrating wellness into their offering.
I'm excited to see the amount of interest there continues to be in this space. It will fuel new brand entrants, innovation and new product categories addressing underrepresented groups. We feel like we are actually making a difference by investing in some of these brands. I'm excited to see more women getting into the investor seat through beauty. There are more and more women I'm meeting starting beauty- and wellness-focused firms or leading the beauty and wellness vertical inside firms. The more female funders you have, the more female founders get funded. I love that this industry fosters female investors, founders and leaders, and we want to play a small part in that. I'm just excited to get 2021 behind us. 2022 will be the year.