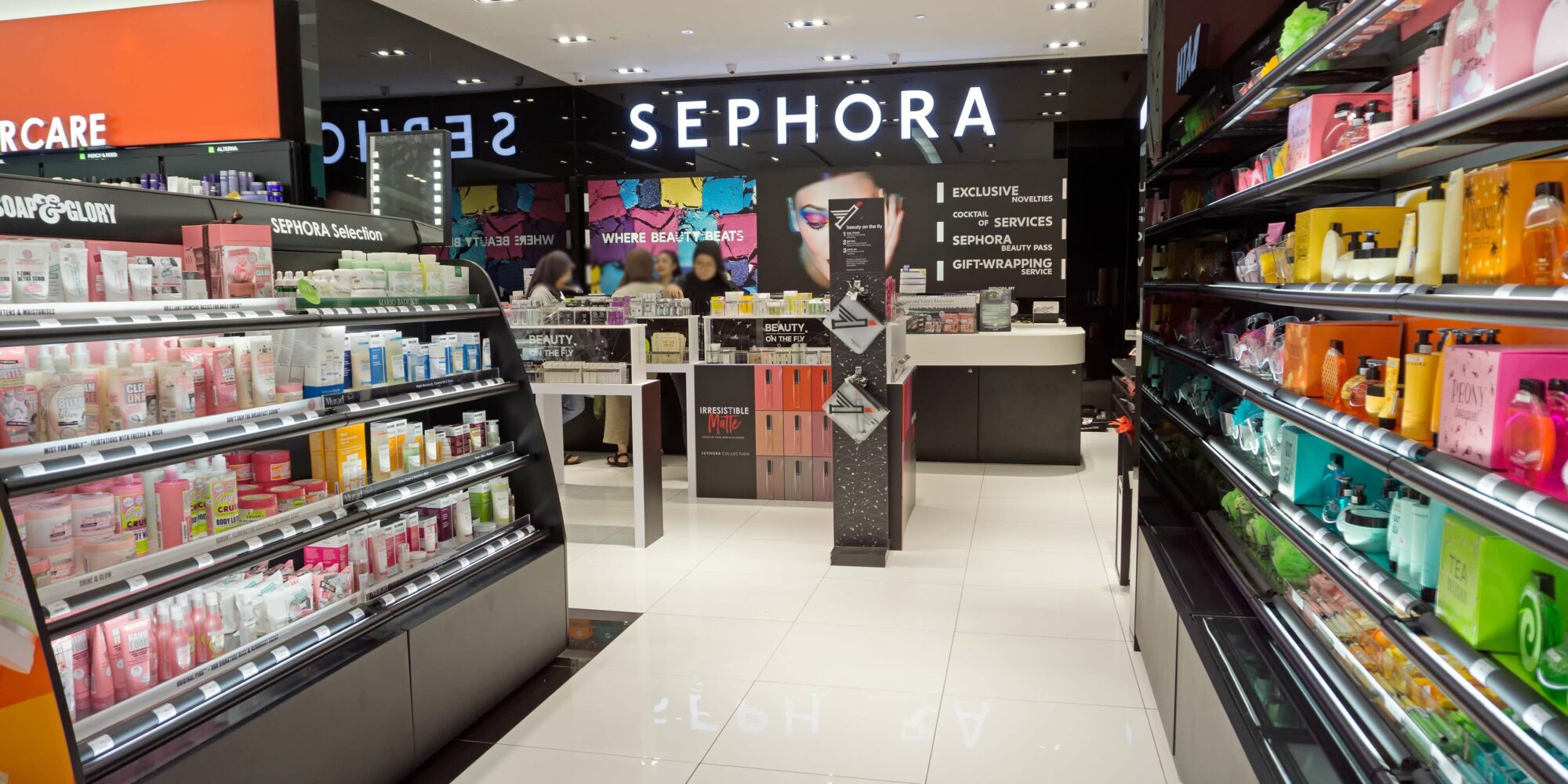 True Beauty Ventures And View From 32 On Why Brands Have To Be Much More Than Retail Ready To Enter Chains Today
While their domains are undoubtedly distinct, beauty retailers and beauty investors are becoming much more alike. "We're making bets on which brands might be successful scaling," says Rich Gersten, co-founder and managing partner of True Beauty Ventures, an early-stage beauty and wellness investment firm with brands such as Youthforia, Crown Affair, K18, BeautyStat, Dieux, Caliray and Vacation in its portfolio. "So, the merchant almost has to look at a brand through an investor lens otherwise it's a waste of time. If they launch something that ultimately fizzles out, that was a bad use of time and shelf space."
The similarities beauty retailers and beauty investors—and their remaining differences—have helped give rise to a partnership between True Beauty Ventures and View from 32, a strategic beauty advisory founded by Cassie Cowman, Lindsay Ullman and Gabriella Giron, who combined spent 25-plus years as merchants at Sephora. The 32 in View from 32 is a reference to the 32nd floor of Sephora's San Francisco headquarters, where they were afforded an inside view of the goings-on at the retailer and many of the world's preeminent beauty brands. Along with Sephora, Cowman, Ullman and Giron have operational roles at leading brands such as Briogeo, MAC Cosmetics, Tarte and The Inkey List on their resumes.
Beauty Independent chatted with Gersten, Cowman, Ullman, Giron and Cristina Nuñez, co-founder and general partner at True Beauty Ventures, about what brought them together, the challenges facing luxury beauty and apparel e-tailers entering the beauty arena, why wellness hasn't been a winner at beauty retail, the prevailing premiumization and democratization waves in beauty categories, and key trends to watch.
What is View from 32 doing for True Beauty Ventures?
Cowman: When we started this company, we were approached by various investors to work together. We very quickly realized this is an opportunity, however, we need to be very thoughtful about who we partner with. We just really love Rich and Cristina as people and really love their approach to the category. Our work together has been a level above the standard conversations that we have with the players that don't understand the category. We're not here to explain beauty to them, which is what some investors were asking us. We're here to help optimize the business of their existing brands.
From our point of view as merchants at Sephora, we always talk about the art and the science. You can look at the data, you can look at the client and all the things that make sense on paper, but there's also just a feeling and the founder connection that's an intangible. Rich and Cristina really understand that, they recognize it as value. It's not on paper, but it's true value. We can help evaluate brands in the way that we would as merchants. It's a very unique thing, and it's how we grew up in the industry.
Nuñez: We're looking to them to provide that incredibly important retail merchant lens to make sure that our diligence and our gut as investors matches with the way that the retailer views the opportunity, so that overall we de-risk as much as possible going into a brand new investment. The second piece is to help us scale our portfolio and augment the resources that we have at our disposal to be able to help our brands become more successful. So, how do you become a better investor in terms of picking brands and then how do you add more value once you've picked?
Are there through lines that successful indie brands at Sephora share?
Gersten: As we've learned, it's how is this launch of this brand going to be incremental to what I already have today? Because there's no point in just launching a brand that's going to cannibalize another brand in the store.
Ullman: It's definitely making sure that the brand is filling the white space in the category subcategory and the industry. Our job was always, how do you make sure that genuine story comes to life in the right way? Brand founders are met with a million decisions they have to make about how to invest, where to invest, how to optimize certain channels, how to work with retail versus their DTC site and different distribution partners. So, our job as merchants was really to help guide those brand founders to make sure their story really shines in the environment, and it's done in a productive manner with the right tools, resources, knowledge and skillset.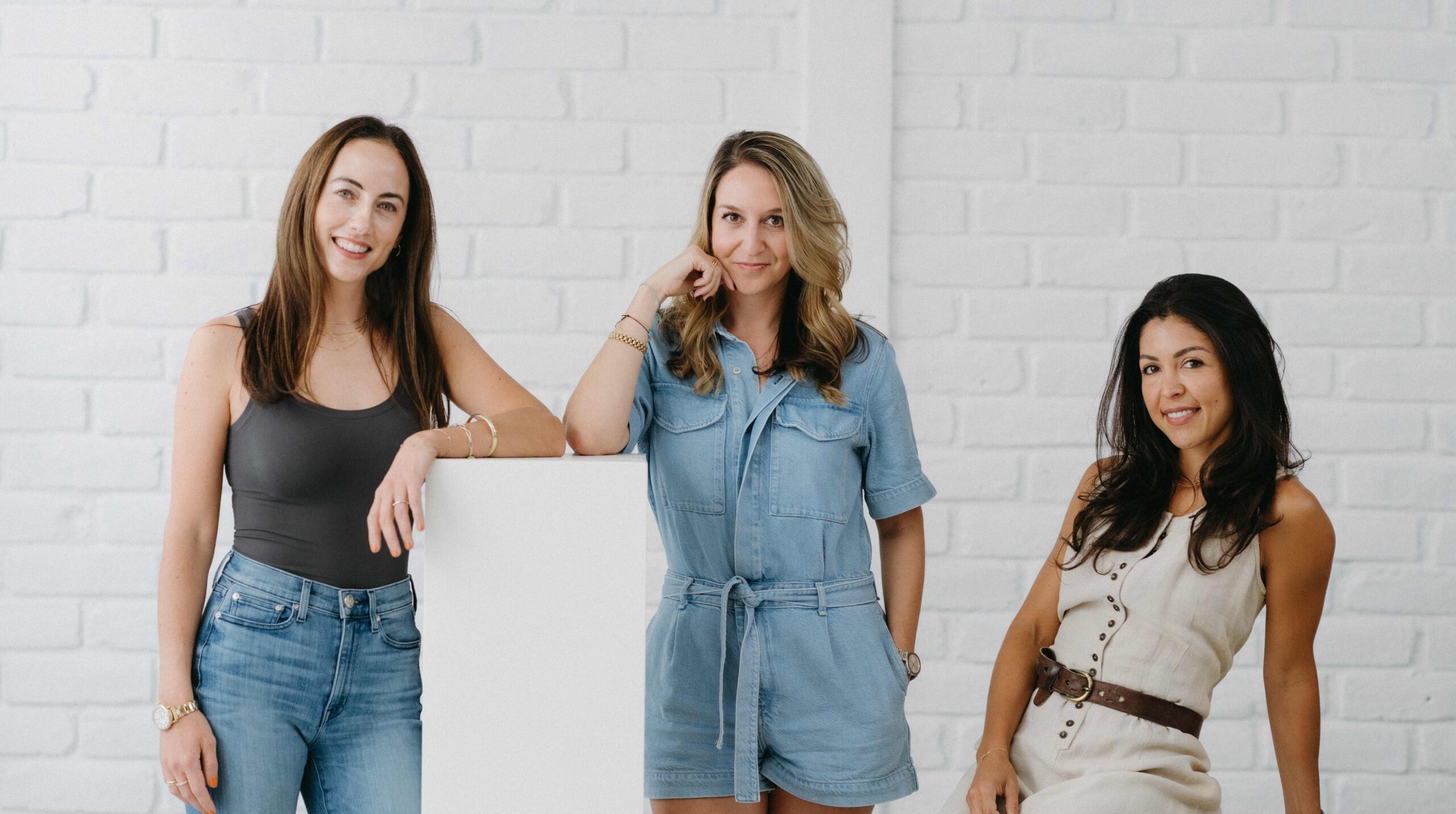 We're rarely surprised by brands specialty beauty retailers bring in today. It seems like they're either going after a trend or fulfilling an ongoing initiative they have, have an investor involved or are led by a founder that's been validated by the market already. Where should we be seeing surprises or interesting things that are going to propel brands forward?
Cowman: There are fewer surprises today because there's just not as much room. The client is overwhelmed, and the client is also shopping across many channels. So, it is difficult. While the people, product and positioning have not gone away as the most important, there are secondary and tertiary things such as resources, and what does the team look like? Who are the people behind it?
If we don't have the right resources, the right people, the go-to-market, it's not going to happen for the brand, it could be the best product ever. To your point, all those things have to be validated. Do we always have to be surprised?
I think we're very always surprised by product still and an exciting brand story and great people. This industry hasn't changed that much. I sat across from [founder] Vicky [Tsai] from Tatcha, and she showed us the story of the geisha. I will never forget the goosebumps that I got that moment, and those moments still happen. That's the surprise.
Gersten: The correlation between investor and merchant I think holds true here, too. Coming from private equity, there was a lot of data and diligence you could do on a brand at a later stage. At the earlier stage, there's less. A lot of it comes down to what Cristina and I have dubbed the warm and fuzzies we get from a founder.
It's that same feeling Cassie may have just described that says, I don't even care what the data says here, this is the founder for whatever the reasons might be the we want to make a bet on. We are making educated bets, that's what investors do, but there is something about your first couple of interactions with the founder that absolutely sways your decision, and you can't always put your finger on what that is.
Nuñez: Retailers are becoming more like investors where they want to see more proof of concept. They may still get the warm and fuzzies, but, because there are so many brands that they could turn to, they want to see a little bit more proof of commercialization. Like this has momentum, maybe it's getting a lot of traction online, but it's also a viable business, and they do have people and investors behind them to execute. If you could choose between a brand that was set up that way for success and one that's not, that would be a pure gut bet on a founder, and you had the option of both, I would assume you might go with the one that might be already set up as much as possible for success.
Gersten: Because the retail shelf is so crowded, founders that have the ability to create organic demand and drive that demand into a retail store is a new thing that Cristina and I are particularly focused on. So, when you think about [CEO and founder] Fiona [Co Chan] at Youthforia or [CEO and co-founder] Charlotte [Palermino] at Dieux, they're able to generate the demand efficiently, whereas other brands have spent a lot of money to create awareness. If a brand is popping in earned media value and that awareness is growing and they have strong social following and very good engagement, a merchant might be more interested.
Brands have been launching online first before rolling into stores at the likes of Sephora, but the online environment is getting more challenging and costly. What do you make of what's going on?
Gersten: We like when our brands get launched online first because it's more capital efficient. It's less inventory, and there may be no visual merchandising costs, but the flip side is, when they launch online for us, it's really important that they get launched in stores afterwards. That's how you create value for the investment.
Ullman: Space is obviously at such a premium in the Sephora store environment. A big driver of why Sephora has been able to launch so many indie brands has been spaces such as The Next Big Thing, which allow multiple any brands to have a test phase and then be able to graduate, hopefully, into their branded space or, on the flip side, not be successful and then it's a store exit.
But the initial dot-com launch at Sephora with the idea of going to the store is the general progression. The Sephora team always gives very clear guidelines as to what sales goals are, how the rankings should be, how the conversion's looking versus other brands or versus the category. The success of the dot-com is really measured against those goals before ideally getting into Sephora stores.
I think the biggest thing overall is really how brands divide up their budget and drive to DTC versus Sephora. It's really hard to play in the DTC world right now. CPCs are so high and the cost to acquire clients is very, very high, but, if you're driving to the retail environment, conversion is really high. You just have to get those eyeballs on the product pages. It's by no means easy, but I don't think the game has really changed that much.
Nuñez: As a small brand, you have finite resources. If your strategy is to become a Sephora brand and you have to follow the progression that Lindsay explained going online first hitting certain metrics to be able to graduate into stores, it makes sense that you would pivot and spend more time and money on making Sephora successful sometimes at the sake of your own dot-com growth, and we've seen that in our portfolio at times.
You don't want to let that completely go because there is room for your dot-com to be able to capture some of the low-hanging fruit. People sometimes go completely to a retail focus and then realize that they could be leaving some opportunity on the table with dot-com with just a small amount of focus and optimizations on their site.
Cowman: I do think the brands could reframe the spend and look at some of these levers as omnichannel support. For example, ratings and reviews plus content are investments in digital that drive store sales as well. Clients are using devices while shopping in person, and this converts to sales in brick-and-mortar. The channels are blurring, and it's important to remember that people, even gen Z, still prefer to shop in person for beauty.
Masstige has been hot in skincare, with brands at prestige like The Inkey List and The Ordinary primarily in prestige retail and brands like Naturium primarily in mass retail. Do you feel this dynamic will continue?
Cowman: We actually love the democratization of skincare, and the transparency a lot of the influencer community has driven of, what are you paying for? Are you paying for the ingredients and the efficacy or the packaging? There was more pressure on the brands to deliver. From a client point of view, we absolutely root for that. There are more and more entrants that are hitting that space and that price point, and the client expects a lot from it. Where we actually think there's a lot of room is in more of the hyper luxury space. There aren't as many players there.
Gersten: Part of the challenge with the luxury skincare brands is the best points of distribution for them are department stores, and those are fighting serious headwinds from a traffic and trend perspective. I'm a chairman of RéVive, I see it all day long.
Cowman: Absolutely, there is no distribution today for super luxury in the U.S. In other countries, there is. But, to your point Rachel, Sephora having launched The Ordinary years ago and driving The Inkey List and Ulta being masstige, the client is just looking for what are the best products for them. So, there's just a blurred line on the client side. It's going to continue, and it puts more unit pressure on the sales, but they're hitting it.
If you were to construct a luxury skincare brand today, what would be its touchpoints, and where would it be distributed?
Cowman: The bulk of it would probably come direct-to-consumer and that could be online or it could be with retail concept stores or even going into the professional distribution with med-spas, aestheticians and dermatologists. It's not just the high-quality ingredients because I think what some of the masstige brands have shown is you can get high-quality ingredients for a lower price that are still quite effective.
So, what else about the luxury brand? Can you justify the higher price point? It has to do with the brand positioning, the story, the packaging. Obviously, the results piece of it is incredibly important and the experience. So, where do you get that great experience with the brand? I mean sometimes it's in a retail store, sometimes it's with your experts.
Gersten: If the answer to your question were easy, you would see more of them [in our portfolio]. The challenge we have is there's no obvious distribution points that make sense from a growth tailwind perspective for super luxury.
Nuñez: The benefit though is you don't need a lot of volume because you're high price. So, you really just need to be able to act access the right consumers and you don't need the same level of sales in terms of units. So, if you're able to capture that luxury consumer in key markets and key geographies, you can have a very successful brand. You have to be very targeted.
Gersten: The reality is you're on direct to consumer, RéVive's fastest growing channel right now. You have very high average order value because of the price point. You have very good margin profile luxury skincare, you have a very loyal customer once they try the product. So, you can actually spend at acquisition cost levels that most brands can't and still be first-order profitable and have a long tail on lifetime value.
Because luxury skincare is generally limited in its distribution footprint from a door count perspective, the brand dot-com becomes a much more viable place to have to buy it. There are really not many other places it's available to be bought, so you're forced to get access to it on the dot-com. But it's harder when you think about a potential exit from an investment perspective. If it's just direct-to-consumer, it's not going to be attractive in all likelihood.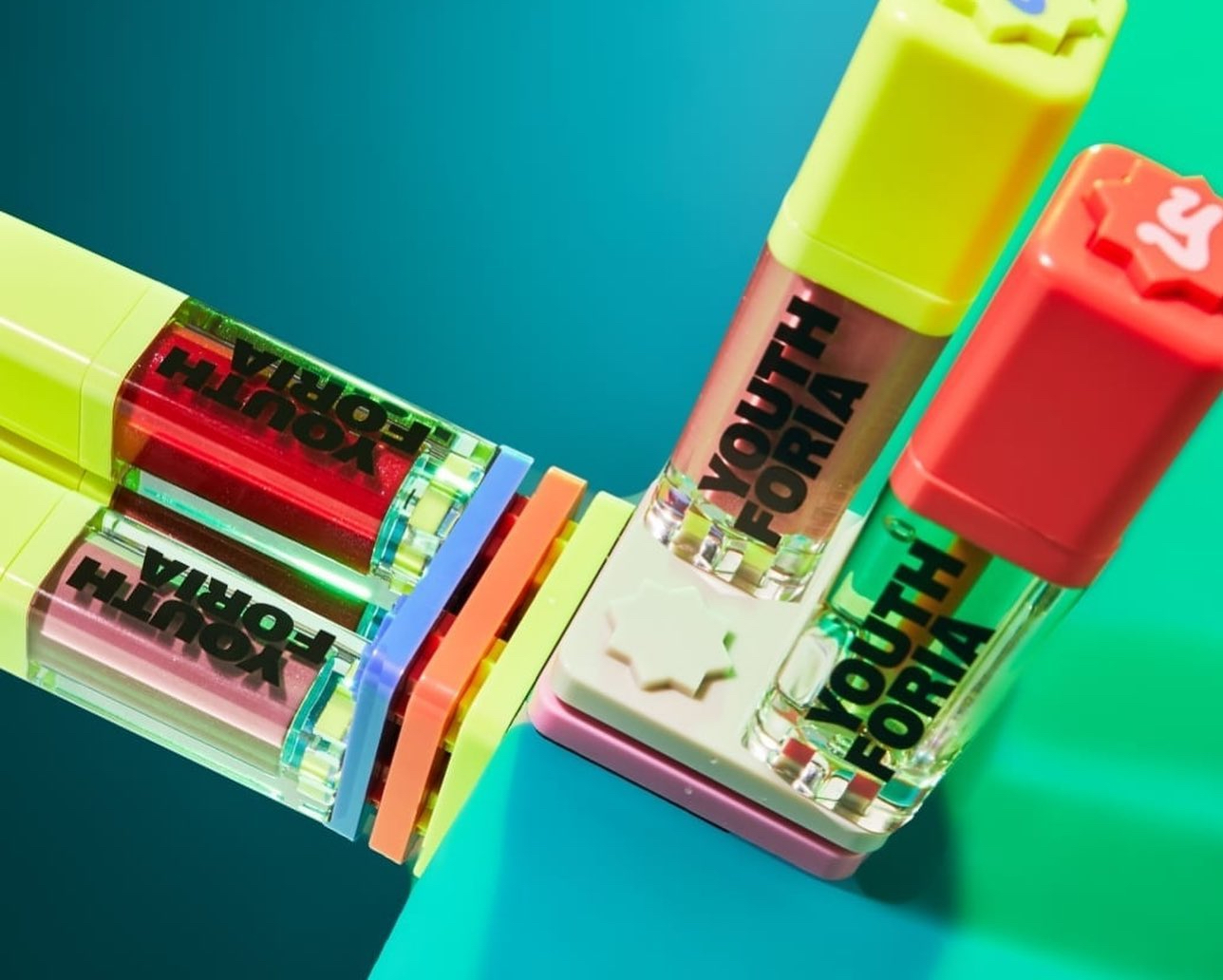 Is there an alternative today to what Barneys New York was? Is there a retail launchpad for luxury beauty?
Gersten: Cos Bar. If you look at the bestselling brands in a Cos Bar store, it's generally not the ones that are sold in Sephora. Brands like Clé de Peau, Chantecaille and Natura Bissé are very good selling brands at Cos Bar. They tend to be the ones who've kept their distribution narrow, and consumers generally prefer the boutique environment rather than the department store environment. So, it's just a matter of attracting the consumer to shop in those types of locations, but luxury has been much, much harder code for us to crack.
Cowman: Luxury distribution is ripe for disruption in the U.S. market. You need to integrate a level of experience in the same way that fashion does. If you're going to pay more, you want a glass of champagne when you show up or someone to know your name. You're willing to pay for that and not teenagers next to you doing a TikTok. That's how that Violet Gray used to feel when you would go on Melrose. It's not scalable, but maybe the whole point is that it's not.
Zalando has ended its partnership with Sephora, and Farfetch has ended its foray into beauty. Why hasn't beauty worked on these platforms?
Giron: When you're great at one thing, but then you want to do everything else and you forget who the original consumer was or where your true expertise lies, then you just start to muddy the priorities. I think Zalando is amazing in fashion and does some things right in terms of full looks, but it's hard to get into a completely new category through a partnership.
Ultimately, the consumer wants you to be the expert on what you're selling. If the message becomes a bit too broad, maybe you stop becoming the expert in that specific category. There's opportunity to refocus on what you're great at.
Gersten: If you look at apparel and why apparel investing has been so difficult for investors is you're either in your own brand dot-com or you're in a department store. There's no specialty retailer of multi-branded apparel. Maybe Intermix would've been the one example, but the parallels in apparel don't exist like they do in beauty. The apparel companies and retailers that have dabbled in beauty have looked at beauty and said, "Boy, we're missing that, so why don't we try and get into it because it seems to be thriving?"
All of our brands that have done business with the beauty arms of apparel-related websites have never generated meaningful volume on them. It always looks better and easier when they're talking about the launch than the actual results after.
Is the premiumization in haircare going to continue?
Gersten: You're increasingly seeing the democratization of distribution in haircare, which was much more siloed historically where, if you wanted to be big, you were either in mass or you were in professional. You were never in both unless you were diverted. Prestige and luxury were always very small. While now they're still small, they're growing fast.
While Briogeo may have been built in Sephora then in Ulta, it's now in SalonCentric. K18 may have been built in the salon channel, and now is a great healthy business at Sephora. So part of the growth is the blurring of the distribution channels.
Nuñez: That's definitely it. With premium haircare, you are seeing a little bit more penetration online than you are in some of the other categories. I think people are educating themselves a little bit more on haircare, active ingredients and treatment aspects, going back to the skinification of hair that started during COVID and the impact on hair starting at the root and scalp care. All that I think will continue to drive premiumization.
What K18 has done really well is activate stylists and influencers to share tips and tricks that people can do at home to maintain their hair health. It's really about the health piece of it and how that affects how it ends up looking. That health aspect between haircare and skincare has really been driving a lot of the category growth.
In fragrance, there's been a large transaction with Byredo, but it remains muddled in terms of which brands will be the next big winners. What's your take?
Gersten: While clean may be increasing share slowly, the dominant scale players in fragrance I think will always be the ones you see today. Everyone I've ever talked to that has dabbled in fragrance says that's the case. I think you've got a lot of small people that are gaining share in a very sizable market, so they're actually experiencing strong growth, but you wouldn't expect to see any of the ones you would think of that just raised money in the last three or four year to be in the top five fragrance brands in the world. It's just unlikely to happen.
Cowman: We're loving this next wave of indie fragrance. Ultimately, in the U.S., department stores have the market share in fragrance, so that's where it is harder. There's a set strategy from a marketing point of view, even a product innovation point of view. So, to see the Ulta and prestige fragrance outside of department stores thriving and gaining market share is great.
We love Ellis Brooklyn. They launched body mists. Sol de Janeiro is killing it in body mists, that kind of, what is the new Victoria's Secret Pink for everyone? Ellis Brooklyn is a prestige luxury fragrance brand, but she [founder Bee Shapiro] is able to potentially get a new client and not dilute the brand.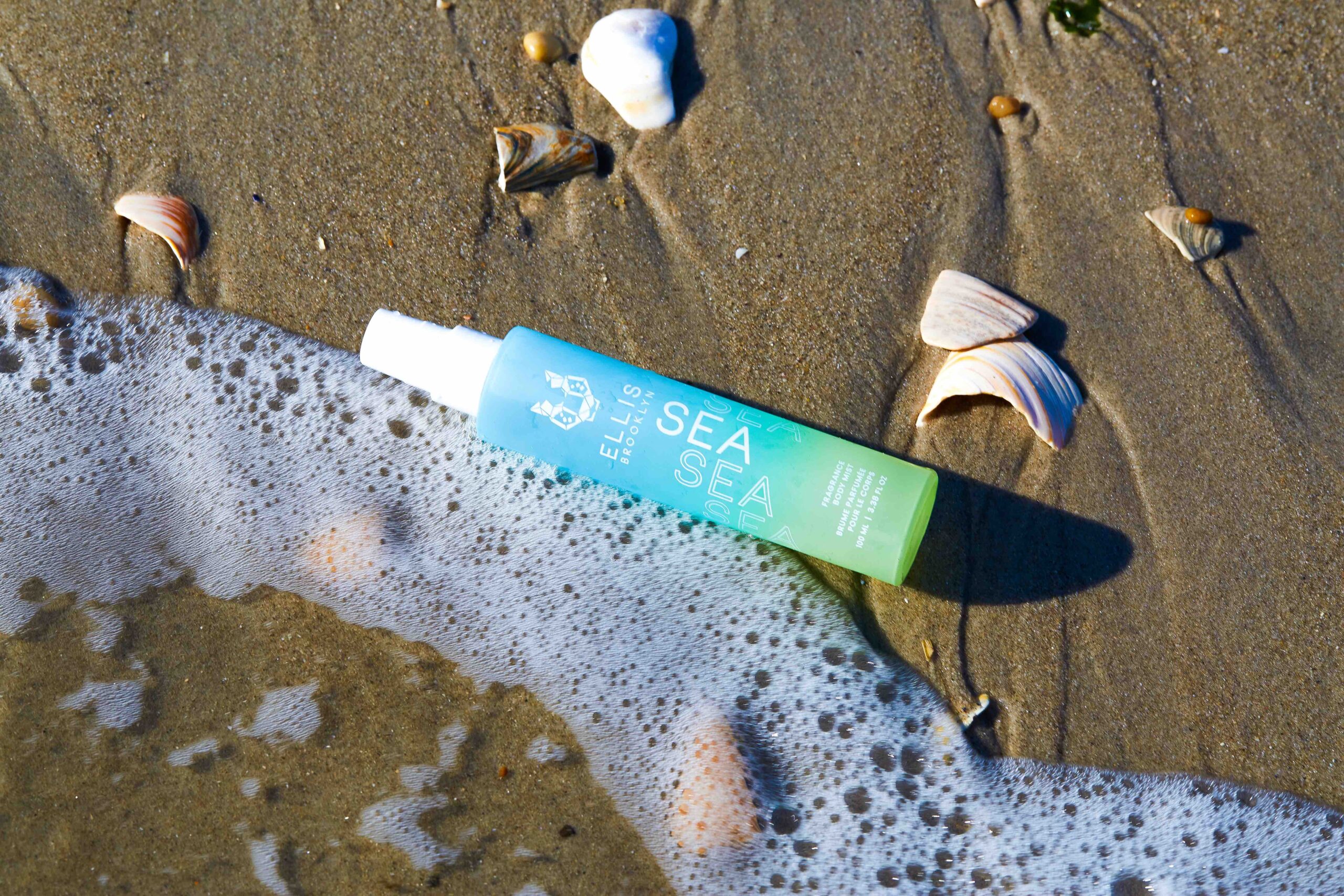 What do you think it's going to take for beauty retailers to make a real run of wellness products?
Ullman: We launched the wellness category at Sephora. This is very near and dear to our hearts. At that time, we like to think that support did a great job with us helping to dip into certain categories within wellness, having a nice brand offering. At the end of the day, there needs to be a big commitment from an experiential store point of view, from a dot-com point of view and true holistic inner-outer wellness. What does that look like? It shouldn't just be wellness is supplements. How do you make wellness topical plus supplements plus what your concerns are?
It's a really tall order, and it's not surprising that retailers haven't been able to 100% crack it because it is one subcategory of so many big broader categories. We have dreamt up blue-sky ideas of what that could look like from our View from 32 standpoint. Do you have pop-ups, Sephora wellness shops, or do you have services? It will take an army or two to really galvanize everyone to truly be able to serve the customer needs and not make it so singular, but really part of the broader beauty story.
What product trends are you bullish on now?
Giron: SPF is having a big moment. I think consumers are really integrating SPF into their daily routine, and I feel like there's so much cool innovation from not only just a formula standpoint, but just even the packaging, the delivery. We're seeing it within lip and everything else.
I'm really into this easy cheek look, basically the strawberry looks. They're so fun. There's so much innovation in blush. There's the cream to liquid, liquid to cream. There are so many really cool different textures, and they last forever.
Gersten: Having a role for biotech in beauty across different categories is what we're watching. It checks a lot of boxes.
Cowman: We used to live in a world where retailers brought trends to the client, then this shifted more to the brands with the rise of DTC. Today, the clients are the primary source of trend ideation from our perspective, and we are here for it!