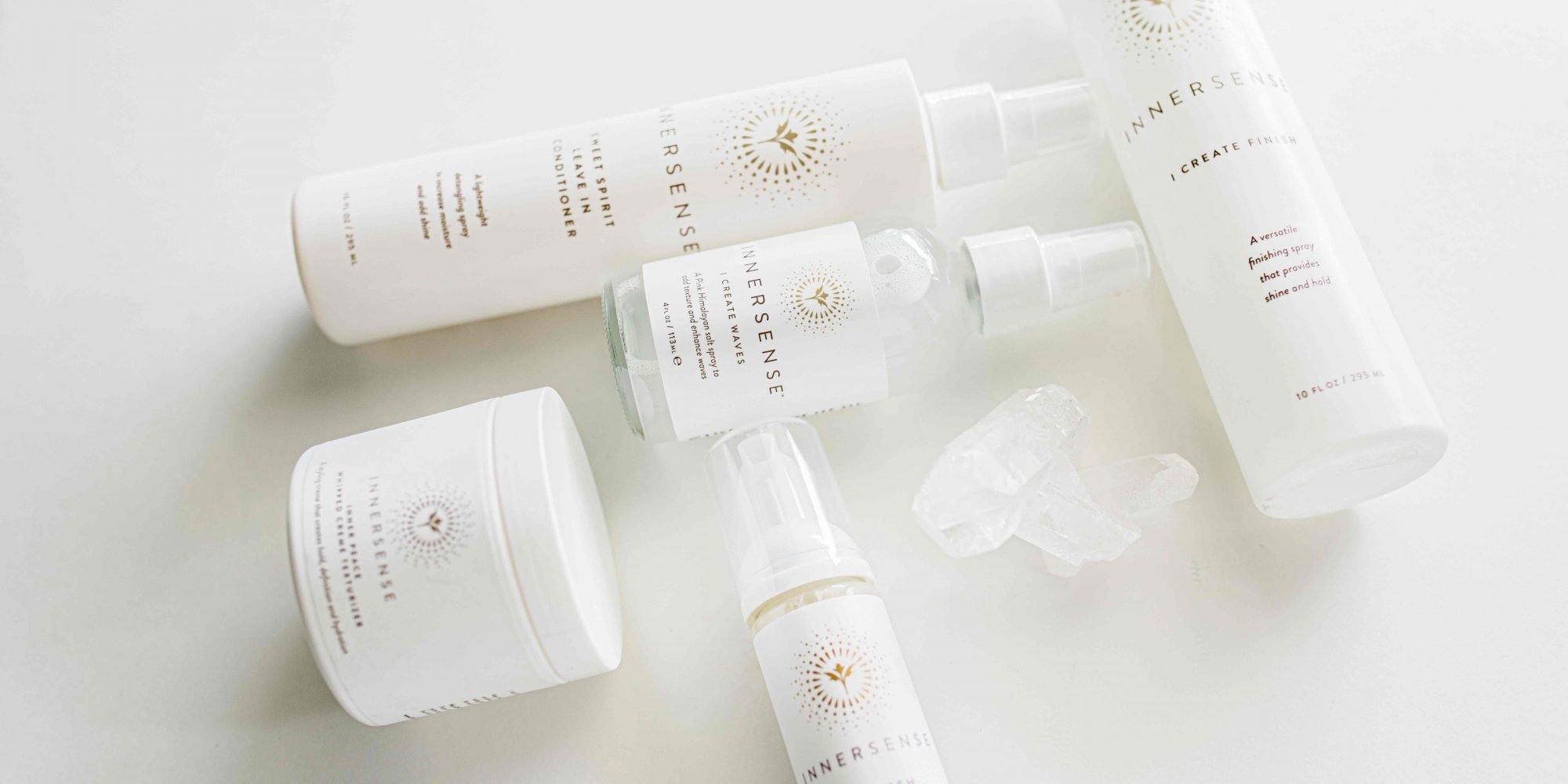 Ulta Beauty And Sephora Take Different Approaches To Raising Their Clean Beauty Profiles
Last week, both Sephora and Ulta Beauty revealed major clean beauty initiatives. The former is launching 11 products from the direct-sales brand Beautycounter online on July 7 before they arrive at stores in August. The latter is partnering with retailer Credo on endcaps featuring eight brands, including One Love Organics, Innersense Organic Beauty and a sunscreen collaboration with EleVen by Venus Williams, in 100 locations and a dedicated landing page on its e-commerce platform scheduled for the fall.
The two initiatives illustrate different strategies retailers can pursue to elevate their profile in a clean beauty segment that remains small (The NPD Group estimates its share in prestige beauty at 15%), but increasing—and poised to increase further—as younger shoppers commit more of their beauty spending to clean options. According to an Ulta survey 1,700 consumers conducted in April of last year, 90% of gen Z shoppers intend to buy clean beauty products in the next year.
Both strategies carry risks for the brands and retailers involved. Since Sephora debuted its Clean at Sephora seal in 2018, it's cultivated a wide stable of brands in its clean beauty category such as Aether Beauty, Ren, Farmacy, Drunk Elephant, Briogeo, First Aid Beauty, Goop and Herbivore. The addition of Beautycounter may generate buzz to draw consumers, but could put Sephora's existing assortment under the microscope and bring scrutiny for its association with the controversial direct-sales model.
Beautycounter states its mission is a "future where all beauty is clean beauty." It bans ingredients like synthetic fragrances from its products that are allowed at Sephora. The retailer's clean beauty program permits synthetic fragrance at concentrations below 1%, leaving leeway for brands' usage of it. And Sephora's decision to align with a company relying primarily on 60,000 consultants to drive sales hasn't gone unnoticed.
Under a recent Instagram post on Sephora's account, a commenter with the handle abatnamedtwitch wrote, "I urge you to reconsider your upcoming partnership with Beauty Counter. MLMs are a predatory and slimy business model and will absolutely be financially devastating to your customers. This is absolutely making me question my future relationship with your store."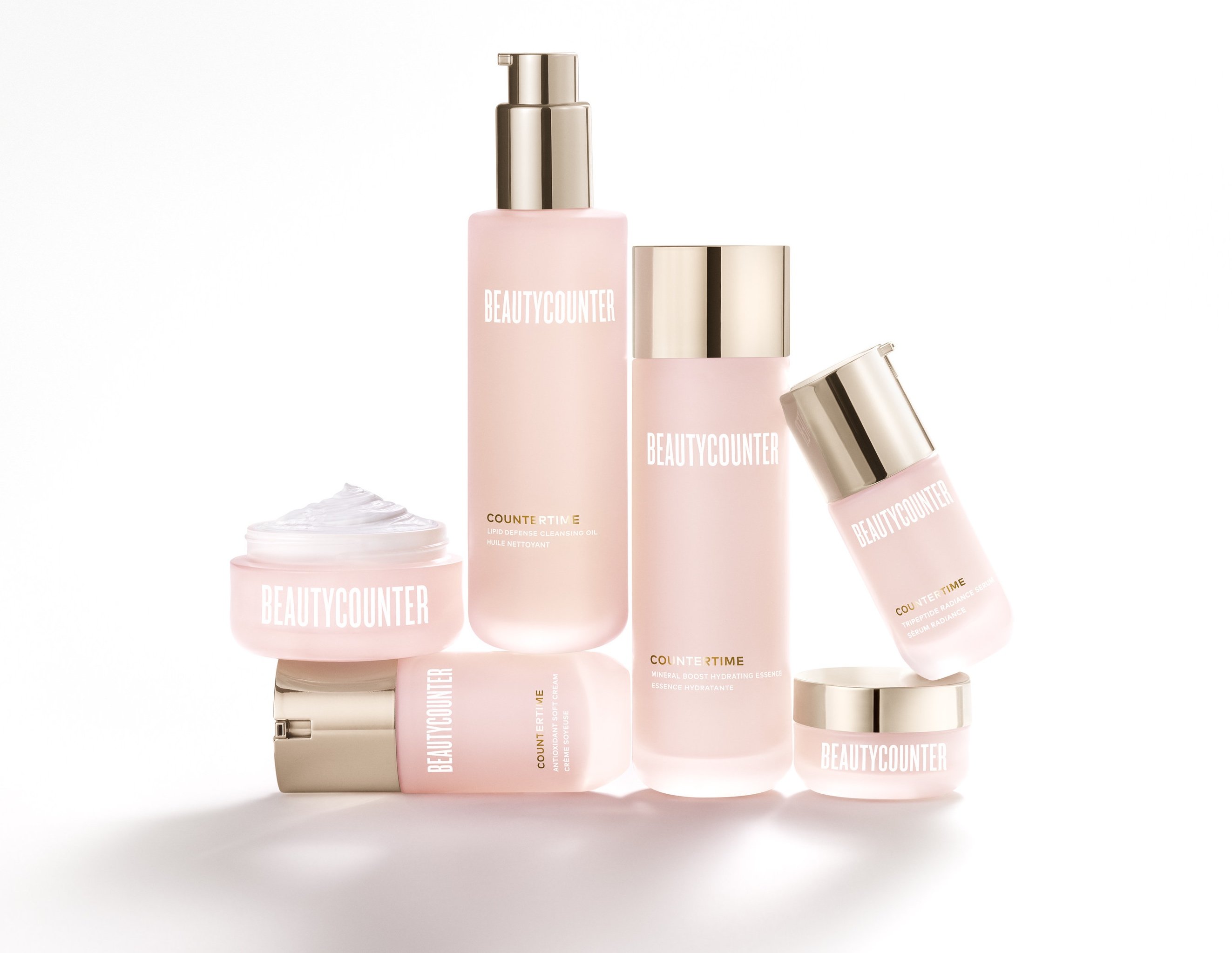 Ulta's deal with Credo links it to a retailer with stricter clean beauty standards than Sephora that are evolving from ingredients to packaging. To date, Ulta hasn't sketched out clean beauty standards or instituted a clean beauty seal. Similar to Beautycounter at Sephora, Credo at Ulta serves as a reminder of the dearth of regulation in the beauty industry, where products sold at stores don't have to be examined for safety preceding release. In the absence of a firmer regulatory environment, in Ulta's fourth quarter earnings conference call, CEO Mary Dillon discussed the importance of a framework to assist Ulta shoppers in evaluating products.
"Regulation, particularly related to chemicals, doesn't provide the clarity that guests need or want in this space," said Dillon of clean beauty. She didn't mention Credo or whether the partnership with Credo delivers the framework Ulta intends to implement. In October, sources indicate the retailer will spotlight clean beauty in a big way. Ulta didn't reply by press time to a request for information on its Credo partnership.
Beauty industry experts assert Credo affords Ulta credibility in the clean beauty space it couldn't achieve alone. "Ulta made the right move in partnering with Credo instead of developing its own clean label for products," says Kenya Watson, intelligence associate at CB Insights. Since the words 'clean' and 'natural' are largely unregulated in the U.S. cosmetics space, this sometimes causes confusion for consumers, who are reading varying definitions among different brands and retailers. While Credo gets to test new markets without opening full-fledged stores, Ulta is making it easier for customers interested in clean beauty by partnering with Credo, whose clean standard is already trusted and one of the most rigorous."
Michelle Williams Group founder Michelle Williams, a former cosmetics buyer at Lord & Taylor and fragrance DMM at Bloomingdale's, says, "It's smart of Ulta to look toward working in coordination and a strategic relationship with companies like Credo that take a serious approach to clean products every day. It's their mantra, and it's not the mantra of Ulta, so I would think they see this alliance as a way to speed up their being 'legitimate' with the new consumer today."
"A lot of retailers are really focused on the short term as opposed to the long term, and clean beauty is really a long-term thing."
For Credo, a retailer with nine locations, a presence in Ulta exposes it to a massive audience it otherwise wouldn't be able to get in front of. Roughly a quarter of Ulta's 1,264 stores were open at the end of May. The five remaining brands that will be in the Credo's initial repertoire at Ulta haven't been determined, but the brands participating will be a part of a broader effort that could strengthen their chances to make it in a retailer where they could quickly get lost in the crowds of entrenched brands.
"Our mission has always been to change our industry for the better. We have great respect for Ulta Beauty and their values align with ours very naturally. As part of our desire to share our knowledge of clean beauty, Credo has had ongoing conversations with Ulta Beauty for quite some time with a shared desire to work together and further the possibilities of clean beauty," says Annie Jackson, co-founder and COO of Credo, adding, "We would like to think that everyone knows Credo, but, as a small, fast-growing retailer, we know Ulta Beauty guests may not be aware of Credo, which is why we are even more excited about this opportunity. This partnership marries Ulta's scale and Credo's clean beauty leadership."
Previously director of merchandising at Sephora, Jackson is well aware of budding brands' difficulties breaking through the clutter at a huge retailer. Under the direction of Muffy Clince, director of emerging brands, Ulta has done extensive legwork to figure out how to onboard and build startups within its selection of some 500 brands, and set expectations for them. The retailer's Sparked program introduces nascent brands to its stores on a rotating basis. Clean beauty brands like Hynt Beauty and Au Naturale are currently in the Sparked lineup. Jackson says, "Ulta Beauty has a strong history of working with emerging brands through their Sparked at Ulta Beauty program, and will support clean beauty brands in the same way."
Prior to Credo's deal with Ulta, Greg Starkman, co-founder of Innersense, was worried about his brand getting lost in the shuffle at Ulta and the message of clean beauty not being disseminated properly. Last year, he decided to cut off exploratory conversations he was having about Innersense going into Ulta. Starkman says, "They recognized and I recognized at the time that they didn't know how to present or represent clean beauty. I felt strongly then that, unless they were in a place to have a strong clean beauty position to represent the brand well, it wouldn't be successful."
With Credo in tow, Starkman believes Ulta can have coherence around clean beauty that's critical to educating its customers about the brands in the category. For Innersense, he says, "Masstige is definitely an area of opportunity and one that we have been really challenged on how do we enter it successfully without being just thrown on the shelf. When you look at the fact that we are going to be entering with a very large retailer under the Credo umbrella, that comes with authority. To be able to present Innersense in the manner that it needs to be presented, it's a huge win for the brand, and it's a huge win for clean beauty."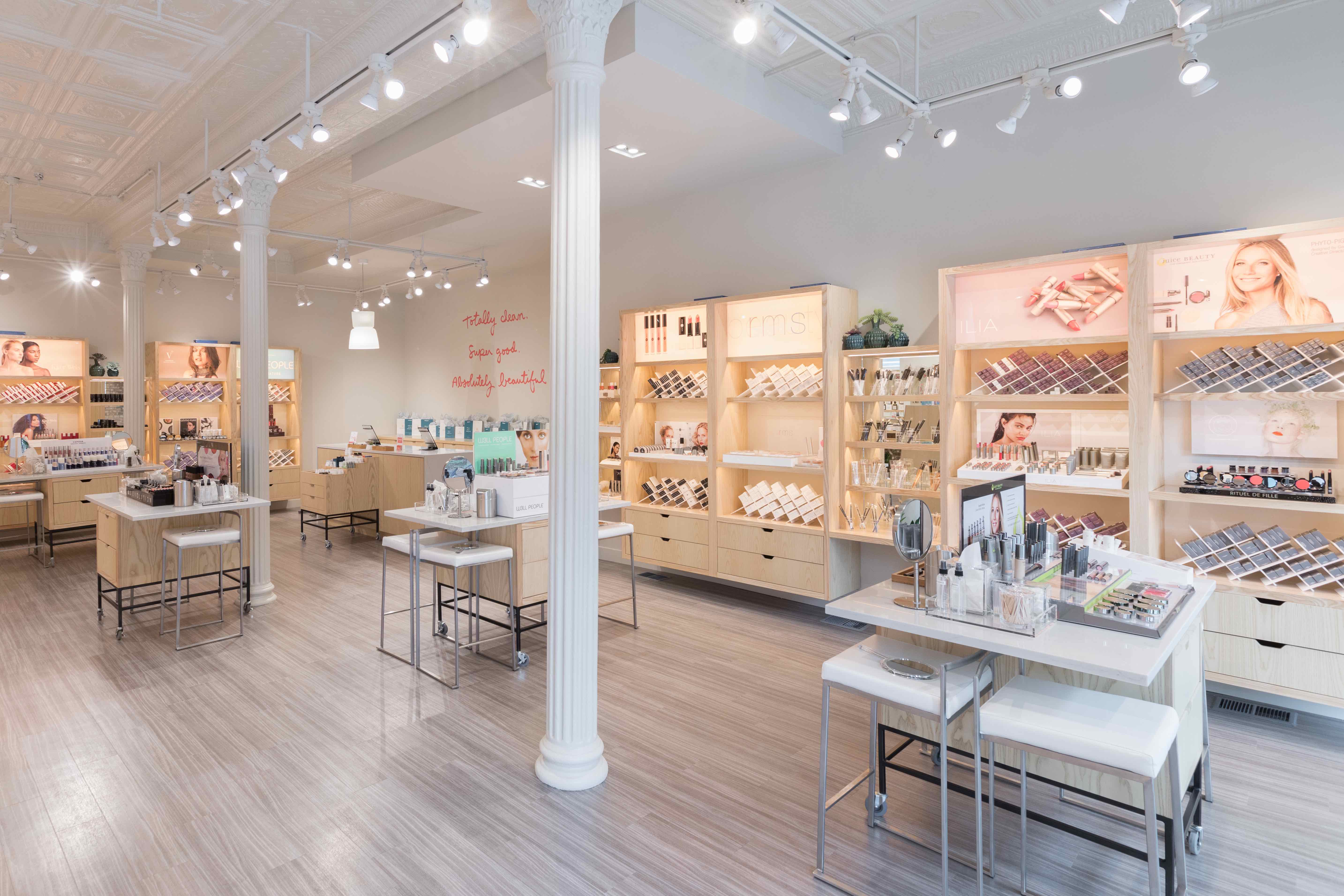 The manner in which Credo's range is staffed and staged inside Ulta is anticipated to be critical to the results of its partnership with the chain. Especially for consumers unfamiliar with clean beauty, products within the segment require richer explanations than conventional merchandise requires. "Ulta must keep in mind how Credo will play with their legacy brands and lean on their strong inter-sell staffing model to cross-sell merchandise. This will ensure the partnership attracts new customers and builds the basket of their existing customers," says Melissa D'Aquila, former beauty buyer at Lord & Taylor and co-founder of consultancy Beauty Breakthrough. "Of course, space and location will play a huge role in the success of the partnership. High traffic areas with prime adjacencies will be key. This must remain consistent from door to door and on e-commerce."
Margarita Arriagada, a strategic advisor at TSC: Top Shelf Consulting and former chief merchant at Sephora, emphasizes it's imperative for Credo and Ulta to maintain a compelling selection after the initial injection of brands. She says a principal challenge will be to "keep the Credo assortment offering desirable and productive as Credo may be limited on the offerings as some brands may have distribution limitations. Fact is, the brands ultimately have the final decision on their distribution, not Credo."
For Ulta, a 100-store rollout isn't massive. In contrast, clean beauty retailer Follain's skincare line was slated to land in over 400 Ulta stores in March. The minor rollout could leave Credo vulnerable to the same problem rising brands face: becoming an inconsequential player in an enormous field. However, it could give Credo the ability to hone what it's doing at Ulta in advance of boosting its store count. Starkman describes the 100-door plan as "brilliant" to perfect the concept. He says, "That's where they want to begin to establish the footprint and grow from there. If it's successful, they will scale rapidly."
No beauty industry expert argues endcaps in 100 stores combined with an online component will be substantial money producers for Credo or Ulta. Jackson declined to comment on the terms of Credo's financial agreement with Ulta. Credo could be commanding a tiny percentage of product sales a Ulta or vice versa. The structure is contingent upon the party controlling the inventory. Another route is for Credo to lease space in Ulta locations. No matter the financial arrangement between Ulta and Credo, to make it lucrative, the effort will have to expand.
For indie brands, the money and effort entailed with heading to an enormous retailer as an element of a relatively minor program could be too little or too great, depending on budgets and workforce capabilities. Four years ago, Beautycounter had a partnership with Target that perhaps it wasn't ready for and distracted from its core business. "Even though we sold a bunch of product in Target, we didn't see the lift that we see from this very small group of [30,000] influencers who are our consultants," Gregg Renfrew, founder and CEO of Beautycounter, told WWD in 2016. "As you think about your products and how you are going to bring your brand and products to market, you really want to be focused on creating a direct-to-consumer relationship."
For retailers, partnerships aren't straightforward. Not talking specifically about Credo's relationship with Ulta, Romain Gaillard, founder and CEO of The Detox Market, a clean beauty retailer that had pop-ups in Holt Renfrew in the past, says it's challenging for two retailers to align their interests. "The interest of the main retailer is short-term profitability and, if there's another retailer, there is not enough margin to split," he explains. "At the end of the day, the [main retailer] wants to increase sales and profitability. A lot of retailers are really focused on the short term as opposed to the long term, and clean beauty is really a long-term thing."
An investment in private equity firm NextWorld Evergreen's portfolio, Credo could view its partnership with Ulta as a prelude to a sale. Jackson dismisses that notion. She says, "This partnership does not involve an acquisition. Together, we have a strategic partnership that let's both companies work together and push our shared vision forward. We are excited to see this come to life and bring clean beauty to more customers across the country."
Short of a sale, if Credo could replicate retail partnerships in the vein of Sephora's with J.C. Penney or Space NK's with Bloomingdale's, that would be a significant feat. "I applaud the efforts to try to make it work. The future is about being collaborative and thinking out of the box while shifting the perspective," says Arriagada, noting, "The level of skepticism of Sephora being inside J.C. Penney was quite high. Yet, history has shown it was an unprecedented success."