Veil Cosmetics Unveils Campaign With (Gasp!) Women Over 40 And Expands Distribution Globally
In an era in which the beauty industry has focused on inclusivity, a fortysomething in makeup advertising remains a rare sight. But Veil Cosmetics has put two in its latest campaign, plus a thirtysomething in an unusual trifecta of spokesmodels that illustrates beauty doesn't disappear when women are old enough to understand gen X references.
The spokesmodels in the campaign spotlighting complexion products are Kamani Alana, 42, a celebrity makeup artist, reality television star and beauty influencer; Jackie Volker, 46, a model and photographer; and Vlada Haggerty, 35, a makeup artist and photographer whose dripping lips are among the most iconic images in beauty. Veil's complexion range includes Complexion Fix Concealer, its hero product that comes in a pen format, Sunset Skin Foundation, Sunset Light Primer and powder substitute Mattifying Balm & Touch Up.
"Gone are the days when we had to sell the idea of youth and only use 17- to 19-year-old models. We are celebrating beauty of all ages, and that's what's inspiring and aspirational to us," says Veil co-founder Sebastien Tardif, former global makeup artist at Bobbi Brown. "I think our clients will relate to these hard-working, real, beautiful women."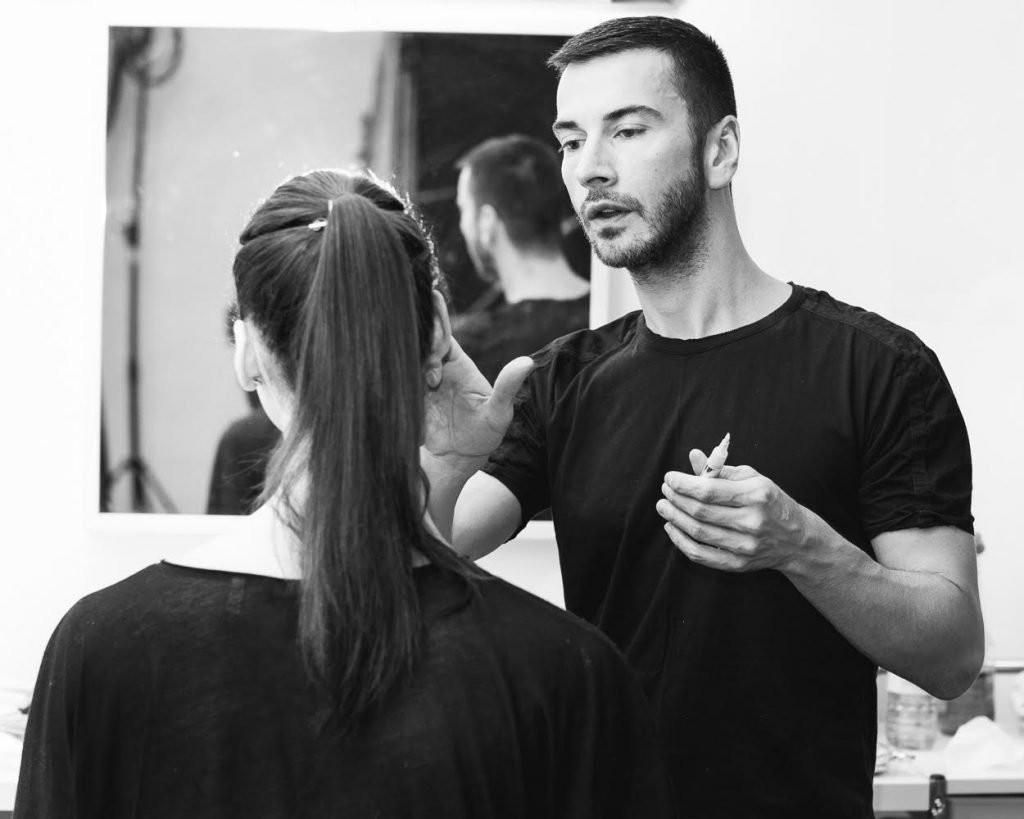 Veil is weaving the campaign into its digital touch points. The brand has an extensive e-commerce presence. Veil landed on Amazon in the United States in 2012, the year it started, and extended into Canada, where Tardif lives in Montreal, on the platform a year later. In 2018, Veil spread to Amazon's Mexico and Australia portals. The brand is on track to double its business on Amazon in the U.S. and quadruple its business on Amazon Canada this year.
Tardif, who grew up in Quebec City, solidified a strong foothold for Veil in his home country since the outset of the brand. Last fall, it launched in Montreal-based Halo Studio. Spreading to Asia, Veil entered Hong Kong's The Makeup Room Co LTD last year. It partnered with the retailer to maintain its cruelty-free status. Tardif says, "Their connections via social media will be crucial in helping Veil making more waves in mainland China." He notes Veil's international sales have now surpassed its domestic sales and show no signs of slowing.
"Gone are the days when we had to sell the idea of youth and only use 17- to 19-year-old models. We are celebrating beauty of all ages, and that's what's inspiring and aspirational to us."
While the brand has celebrated significant distribution wins, it has also faced unexpected retail hurdles. After three successful pop-up shops in 2013 and 2014 at Henri Bendel's Manhattan flagship, the brand made its permanent debut at the store with its Complexion Fix Concealer in 2014. Later that year, the brand caught wind that the retailer would be nixing its third-party vendor relationships, and it was forced to exit.
Much of Veil's recent distribution expansion can be attributed Automatte, a powderless mattifying base and skin smoother for all skin types and tones that it introduced last July. Its formula contains vitamins D and E for antioxidant protection and to promote collagen synthesis. "When you have a novelty product—especially a one-SKU item—[where] there's no color and it's universal, sometimes that pleases the retail environment because it's an easier sell," says Tardif, adding Automatte "feels like you've got absolutely nothing on your skin." Veil will premiere its first-ever color product, a lip and cheek palette, in November. Its products are priced from $39 and $49.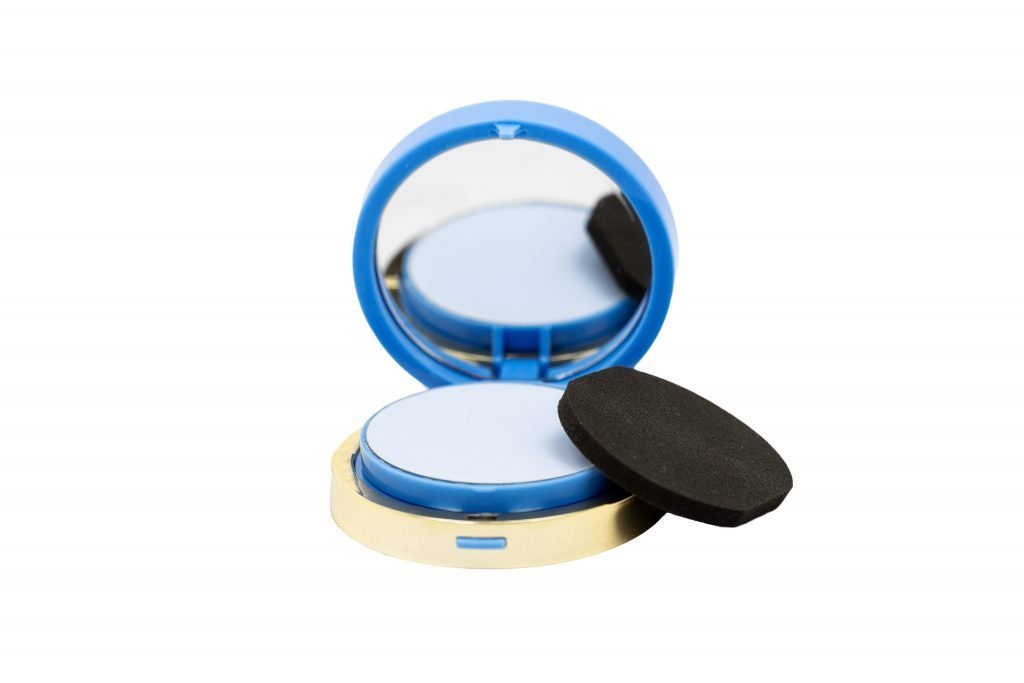 Known for an emphasis on what Tardif calls "better-than-skin" complexion, Veil's specialty is products developed by a makeup artist for everyday women. Tardif has directed makeup on more than 100 fashion shows, and handled the looks of Naomi Campbell, Nelly Furtado, Jane Fonda and Olivia Palermo, but he creates Veil's products with regular customers, not supermodels or celebrities, in mind. The brand's core demographic is women aged between 25 and 45, but it attracts teenagers and older consumers aged 70 and up as well.
Makeup artists have been important evangelists for Veil. In the Los Angeles area, it's sold at Naimie's Beauty Center and Nigel Beauty Emporium, destinations drawing Hollywood beauty professionals. Tardif says, "We have a loyal following behind-the-scenes on TV and movie sets, which established a strong level of confidence in the product's quality and performance that has, over time, caught the general public's attention." He adds, "As a makeup artist, co-founder and CEO, it's all about conveying a message of quality. People love to have a product that they'll be proud to show off on camera and to their friends."