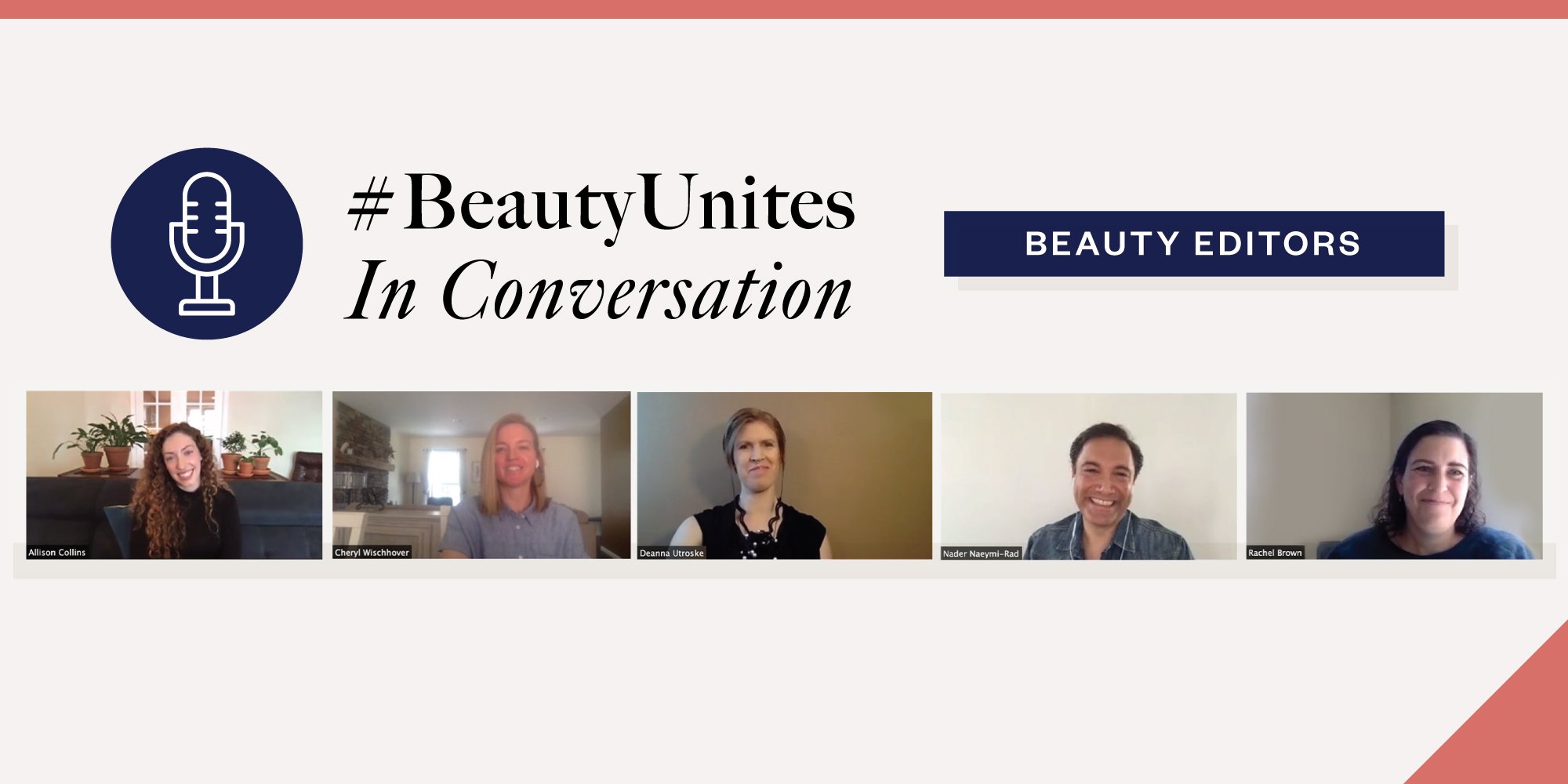 What Beauty Business Editors Really Want To Hear From Brands Right Now
In the best of times, Cheryl Wischhover, a contributing reporter at The Goods by Vox and beauty writer for Business of Fashion, cast a skeptical eye on public relations pitches to weed out ones not ringing true. In the worst of times, her skepticism has morphed into ire. "It is important that brands acknowledge the moment we are in and acknowledge COVID, but please do not use it as a marketing opportunity," she said during Indie Beauty Media Beauty Group's first #BeautyUnites In Conversation webinar on Wednesday.
Wischhover, who called out a particularly tone-deaf pitch on "killer skincare," joined Women's Wear Daily senior editor Allison Collins, Cosmetics Design editor Deanna Utroske and Rachel Brown, editor in chief of Beauty Independent, which is owned by IBMG, in the media-focused webinar that delved into the coronavirus pandemic's impacts on the beauty industry, changes in beauty consumer behavior and the direction of their current content. At the publications they work for, the crisis is commanding most of the coverage and reader attention.
Collins pointed out beauty business insiders are rapt by articles detailing strategies to skillfully navigate this brutal period. Product launch reporting is taking a backseat. "It feels a little irrelevant," said Collins, continuing, "I like to be kept in the loop on what brands and companies are doing in terms of product launches. I absolutely do not want any of that stuff sent to my house right now, and it's not likely that we'll cover it."
While beauty business journalists are writing about brands' efforts to support the fight against coronavirus, they don't want to highlight efforts by brands that seem to be more interested in pushing sales than assistance. Wischhover recommended brands step away from tying coronavirus-related donations to purchases. "If you have a stash of N95 masks, just donate them and send me a press release," she said, stressing donations connected to beauty purchases aren't "sitting well with me or with consumers." Collins chimed in, "People have been going completely wild with some of these pitches and, if you can help, you should just be helping and, then, maybe talk about it afterward."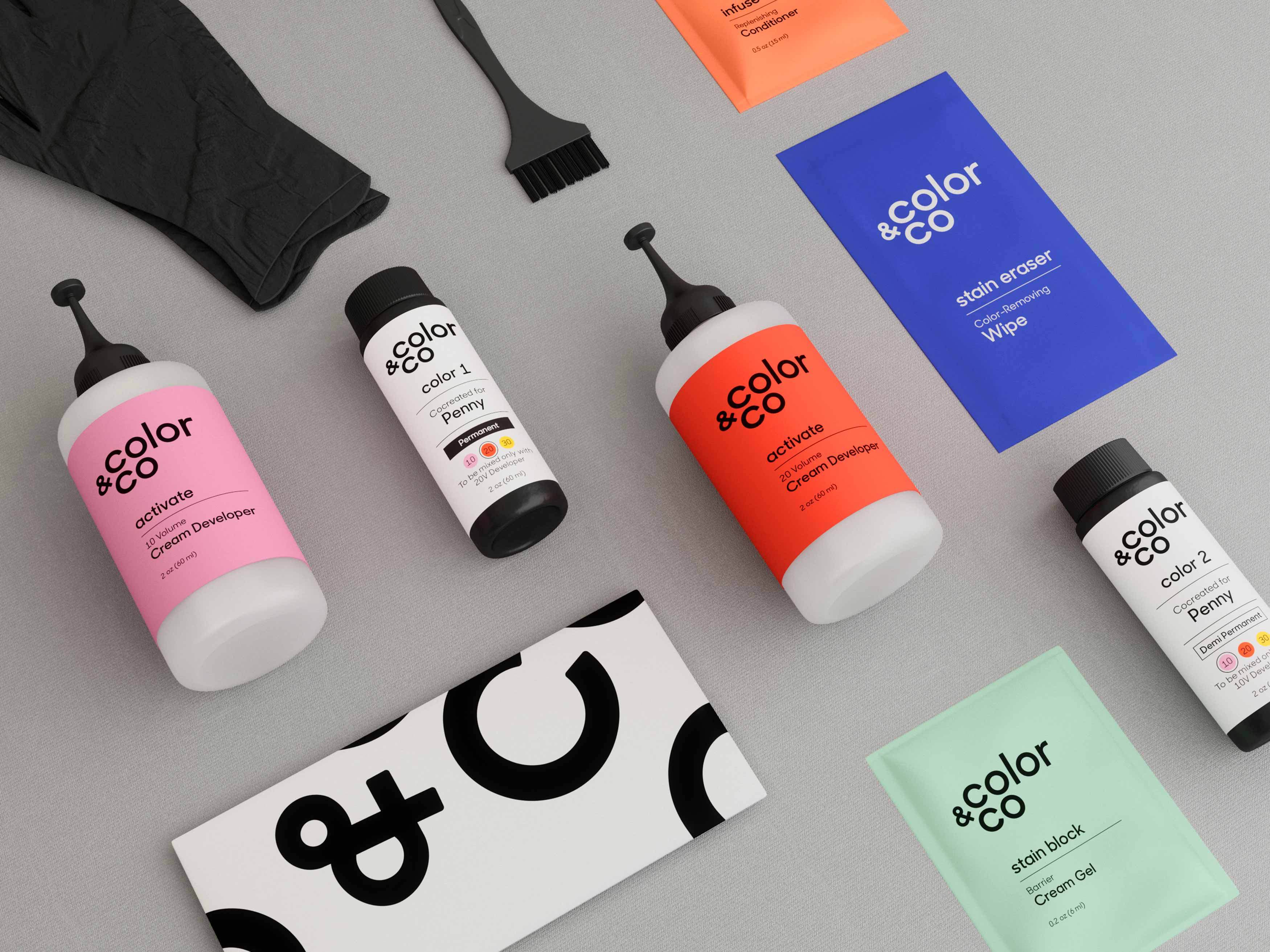 In addition to genuinely supporting external efforts, Utroske emphasized that beauty companies handling their internal affairs with compassion and candor will benefit. "Businesses that are paying attention and taking care of their employees and their teams are going to fare better in the long run rather than those that are just looking to preserve the core financial base of their companies," she said. "That's not only sort of a Pollyanna view from me…It goes back to how much consumers now care about purpose and mission."
The economic collateral from the outbreak—forecasts collected by The New York Times estimate overall first-quarter consumer spending plunged at least 17% and beauty spending nosedived 50%—isn't expected to clear soon. Grounded in the information they've been provided by beauty industry and economic experts, the editors predicted severe financial pain could last anywhere from three to 24 months. Collins shared that many of the beauty executives she's been talking to are sketching out multiple scenarios of when brick-and-mortar retailers will reopen and draw foot traffic, and several plans for proceeding with their businesses driven by the array of scenarios. There's no obvious single path forward or complete comprehension of the damage.
Utroske has been checking in on ingredients suppliers, packaging companies and formulators watching what's happening in various regions of the world and applying their knowledge of the developments elsewhere to thinking about domestic progress. She says, "Even once things open, recovery will still be a piece of this crisis and will extend the repercussions further beyond store openings." As the crisis took hold, Utroske chronicled manufacturing capability being turned over to hand sanitizer. As a result, she foresees a production gap in the future as facilities attempt to return to the merchandise they were churning out before.
Utroske also anticipates that the idea of practical sustainability will gain traction in the post-pandemic beauty industry, whether it's rooted in local sourcing or biotechnology solutions amplifying the efficiency of ingredients. She notes sourcing ingredients from six countries to supply a single manufacturing facility that generates a dozen products isn't sustainable. Utroske says, "When I hear multinational suppliers talk about sustainability, it always is about environmental sustainability as much as it is about sustainability of the business. It's a double approach."
"Businesses that are paying attention and taking care of their employees and their teams are going to fare better in the long run."
Pandemic-era shopping is quite different from pre-pandemic shopping. The long-term ramifications of the shopping shifts on beauty are uncertain. Online sales have recently jumped 25%, according to Adobe Analytics. Traditionally, a small portion of beauty purchases are conducted online. Last year, eMarketer figured e-commerce accounted for just over 10% of health, personal care and beauty retail sales. The editors participating in the webinar speculated that percentage will get a bump due to the pandemic pushing people to buy online. Collins said, "This has the potential to create a longer-term e-commerce boost in that there is going to be a group of customers that wasn't an online group and now feels more comfortable with it."
Brown suggested indie beauty brands can gain advantages today and going forward if they shore up their e-commerce logistics. "Now is a moment where your website can beat Amazon," she said, acknowledging that building a logistics infrastructure swiftly isn't easy. Despite the challenges, Brown said that brands implementing efficient e-commerce fulfillment "may be able to capture the audience they had been sending to Amazon. They can start to own the consumer that has been an Amazon consumer."
Hampered by the economic devastation wrought by coronavirus-prevention measures, Wischhover reported products at entry-level price points faring better than relatively expensive beauty items at the moment. Largely stuck inside, consumers are scooping up at-home hair dye, hair removal offerings, manicure kits and other DIY merchandise. Though at-home treatments are in high demand, salon services could experience a strong rebound as the emergency lifts. Color cosmetics sales are declining. Collins remarked, "Maybe now is not the time to launch an eyeshadow palette if demand for that is falling out the window." 
To sign up for future #BeautyUnites In Conversation webinars, including next week's brand founder discussion, click here.