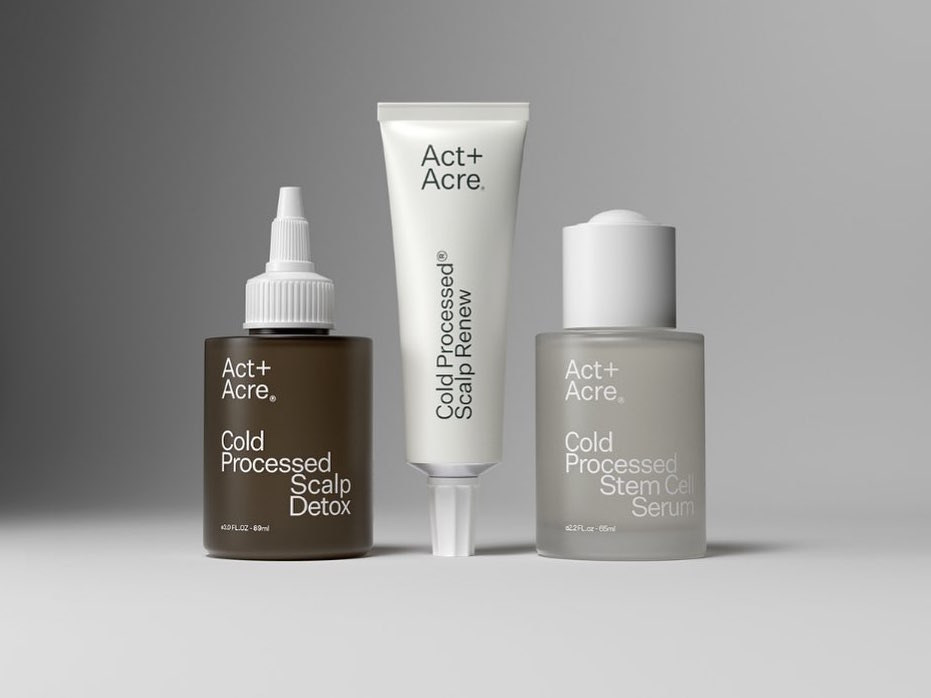 What Constitutes A Cult Brand, According To Cult Capital
Cult Capital has a pretty remarkable track record of picking beauty companies that build cult brands. In 2015, the growth capital investment firm formerly known as JMK Consumer backed sunscreen specialist Supergoop, and baby and kids' haircare, skincare and sun protection brand Babo Botanicals. Less than three years later, Babo Botanicals was purchased by Mustela owner Laboratoires Expanscience. Last year, private equity firm Blackstone nabbed a majority stake in Supergoop. Today, Cult Capital has two beauty brands in its portfolio—clean makeup brand Lawless and clean haircare brand Act+Acre—that could travel down similar paths.
Cult brands aren't a dime a dozen, and Cult Capital's careful investment strategy, which zeroes in on brands with annual revenues of at least $2 million seeking funding up to $10 million, aligns with their highly unique nature. The firm looks at some 400 brands a year, but only invests in one to two of them. "We are very concentrated. We know how to scale brands that have a really strong founder with a strong vision and mission, an incredibly differentiated product and a fanatical follower base," says Christine Holcomb, VP at Cult Capital. "It's so important with all this noise to focus on what you are good at and that's what we are good at." Beauty Independent spoke with Holcomb about her brand vetting process, consumer packaged goods trends she's watching and a marketing misstep too many companies are making.
How did you get to what you're doing now?
I joined Cult capital about six years ago. I started after I graduated from college. Sarah [Woelfel], one of the partners and co-founders, is also my sister. We're obviously very close. I consider her a role model. I majored in psychology and always had a fascination with consumer behavior. I found myself very interested in why consumers were buying from early-stage brands over large CPG companies that had been around for a really long time.
Cult Capital asked me to do an internship working on qualitative research on the companies they were potentially looking to invest in. I really became obsessed with it. I started DMing consumers on Instagram that tagged brands in their photos and asked them why they liked one brand over another brand and why they came back again and again to it.
I sent my resume to my sister to edit, and she ended up offering me a job. That was an exciting moment in my career. This is really my passion. Something that differentiates us from other firms is that we really recognize the importance of qualitative research to understand where brands fit in the competitive landscape, what their pricing strategy is, what their 360-degree marketing strategy is, what their content strategy is, how they support their hero product while launching new innovation, and the various ways consumers interact with them. I lead that effort on the investment team, and it really gives us a bird's eye of a brand.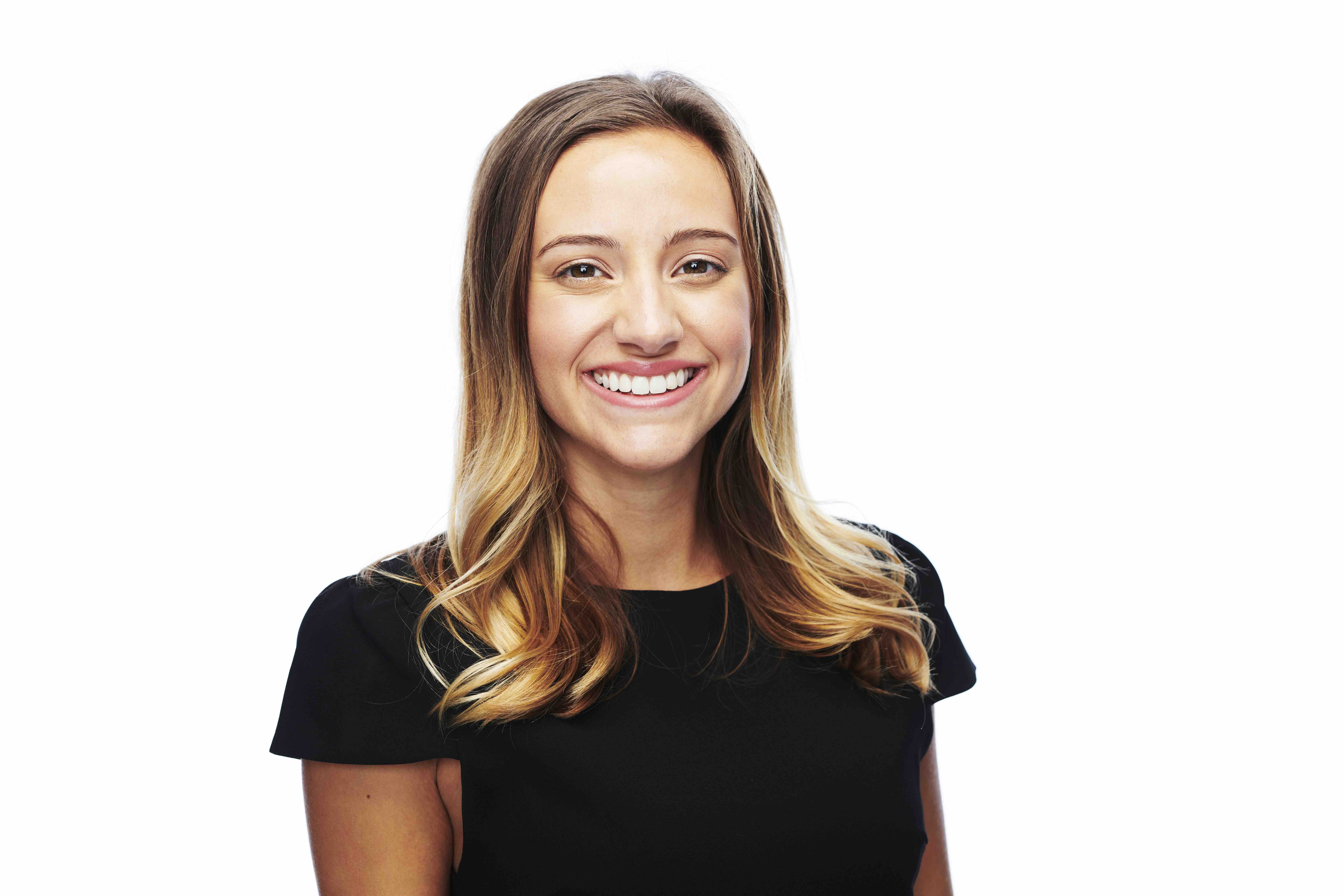 What's your process of vetting possible investments?
I manage our funnel and guide the due diligence process with two other VPs at the firm. Over 60% of our sourcing efforts are direct outreach. We identify the brands internally and reach out to the founders. Other firms rely more on inbounds and networking. We are very passionate about what we do because it really allows us to establish a dialogue with founders at an early stage in their companies' life cycles so, when they get to our growth stage in investing, we already have a relationship, and we can dive right into due diligence.
From there, we look at qualitative data just as much as we look at quantitative data. So, what's the marketing strategy from the prior year, and how do they want to drive growth from a marketing perspective in future years? Also, we look at financial metrics like sell-through velocity and repeat purchase rates. Those are two key metrics that help us understand what we define internally as a cult brand. It shows that the customer base is fanatical, and they offer a product that consumers can't live without.
The reason we like to invest in cult brands is because they honestly take pressure off of customer acquisition because you have that strong repeat foundation, and you can put that money into digital advertising efforts and really conserve cash if you have this consistent engine of repeat customers.
How do you dig into the data further?
We look over the lifetime of the business, and we dice up the data in a ton of different ways. We will look at the number of customers in the lifetime of the business who have purchased once, twice, three, four-plus times, and we will look at when those customers are coming back and where there's a drop-off. You will see X percent of customers coming back after three months or six months and where it might taper significantly. It's a really valuable metric that every single investor looks at closely, but it's really key to our underwriting process.
Are there metrics you feel are undervalued?
Things like the follower rate increases on Instagram month-over-month, engagement rate and impressions. We look at engagement rate from a competitive perspective, so looking at brand A's engagement rate and how it compares to its closest competitors. Is engagement really high across the category? Is the category very brand-centric or is the engagement low across the category, indicating that consumers don't care about the brand attached to the product? Marketing is often the largest line item on a company's P&L, but a lot of investors don't have a strong understanding of marketing like we do.
How do you identify brands to reach out to?
We like to keep it close to the vest, but I'm immersed in the consumer brand landscape, and I love Instagram. I identify five to 15 brands a week just through Instagram. That's a key way we identify exciting brands. Also, industry newsletters. We obviously subscribe to Beauty Independent and other beauty publications like CEW and WWD. For direct-to-consumer brands, there's a platform called Thingtesting that's great for keeping up with exciting trends and early-stage brands.
Where do you think smart consumer brands are heading when it comes to their marketing focus?
I think brands would do very well to look at marketing from a true 360-degree perspective, understanding that different marketing levers are good for different stages of the funnel. For upper-funnel awareness, influencers and out-of-home are fantastic for building brand awareness, but you can't really attribute them to revenue. A lot of founders are very uncomfortable not being able to attribute revenue, but upper funnel allows your mid-funnel efforts to be much more efficient and helps keep down customer acquisition costs.
A customer needs to see a brand in five different places. If the customer is just seeing an ad five times, that's not the same as seeing it in an influencer post, a billboard, a press article, a store and an ad. It's just a different experience. You want it to seem like you are everywhere at once. Some companies just focus on digital advertising, but, from my perspective, that's really a mid-funnel lever that's often treated as an upper-funnel awareness driver.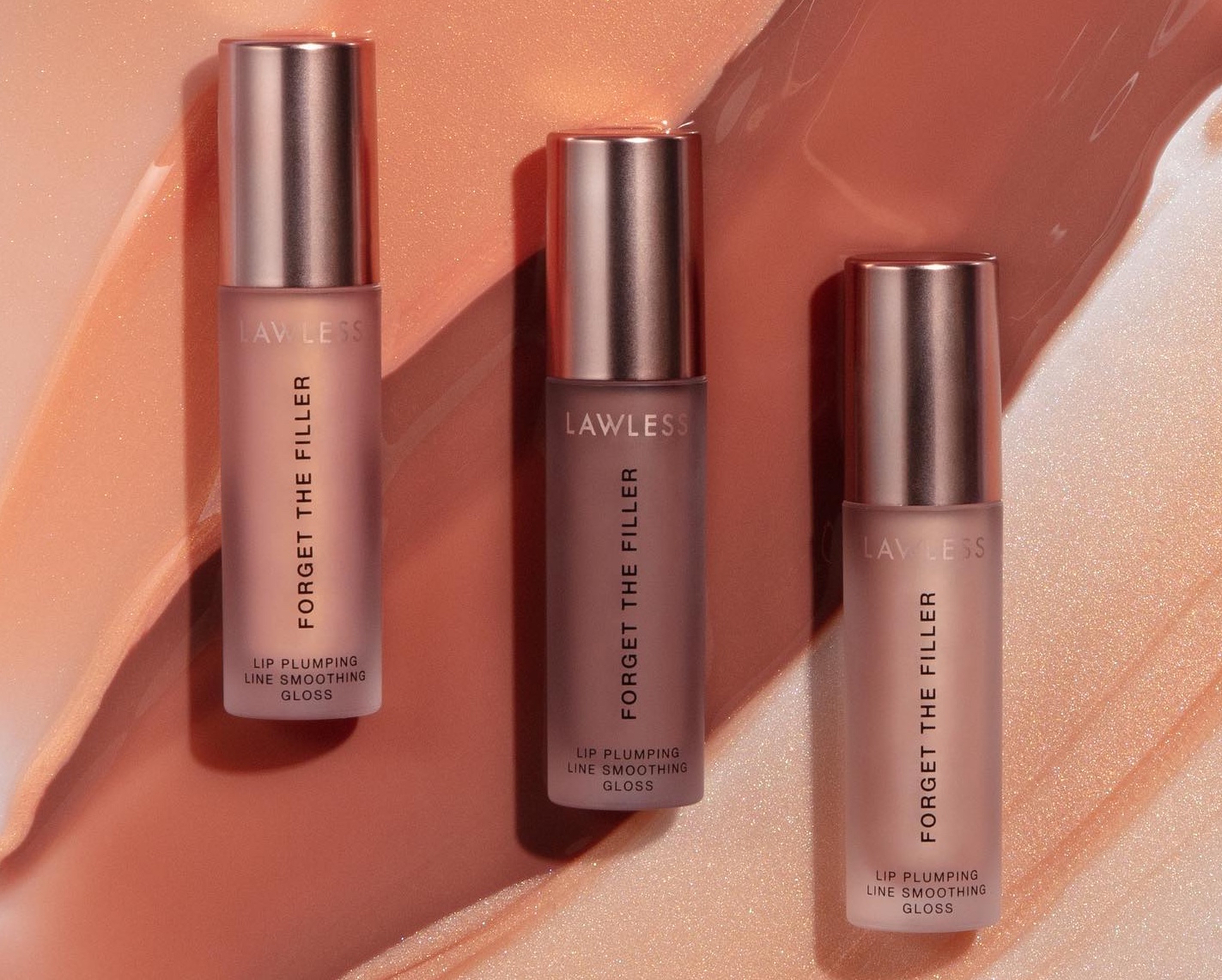 Are you looking at particular consumer packaged goods segments?
We are always looking at trends, but I would also say we don't identify a trend and then back-solve for an investment in that trend like, "Oh, this trend is interesting. Let's identify all the brands in this trend and choose the most exciting one." We are aware of trends, but we are looking at everything all the time, which is why direct outreach is so important to make sure we are constantly monitoring the new brands that pop up.
We do undertake industry dives in exciting categories that we have identified. We just undertook an investor trend dive to understand what investments have been made over the last 18 months and assigning trends to each of those investments to understand where the capital is going. I think one of the trends is form factor innovation, so brands like Common Heir that are offering sustainable alternative alternatives to plastic products or Sourse, a healthy chocolate supplement that makes it easier to take supplements.
Also, energy alternatives I think is a fascinating category. There's a lot of innovation in the coffee space and, at the same time, we see these energy alternative brands like mushroom or matcha brands that are bubbling up to try to take market share from coffee companies. One of the trends I'm most excited about is mood enhancing, so functional ingredients that enhance a consumer's mood. I think it marries well with the gen Z trend of moving away from alcohol.
What are your thoughts on distribution?
We are firmly omnichannel investors and, even during the DTC boom, we remained omnichannel investors. It's so important to make it as easy as possible for a consumer to get your product. It's about being everywhere. A brand like Supergoop started in Sephora, but they scaled their direct-to-consumer effort very significantly, and it's a very similar portion of the revenue as wholesale is. They did a fantastic job of diversifying their revenue streams, and you can say the same for really any of our brands.
When we invest in a company at our stage, we typically see it has one really strong revenue stream. That's typically direct-to-consumer, and they will have goals over the next 12 to 18 months to expand into another revenue stream. Wholesale is the main one. What we are good at is helping them expand into a new revenue stream because you wouldn't want to put too much pressure on any individual revenue driver.
What do the recent beauty deals say about the beauty industry?
I'm very excited by the flurry of beauty acquisitions that happened in Q4 of last year and Q1 of this year. It shows that big CPG companies and even private equity firms need early-stage founders to really generate sales because they have such a strong vision and mission, and they're driven by more than just generating revenue. That's something we look for in all the companies we invest in.
Holly [Thaggard] of Supergoop, for example, had a friend who was diagnosed with skin cancer, and she's incredibly passionate about encouraging consumers to put on SPF every day. It wasn't just a product for the beach. I think that mission and vision is what drove her and helped her get through the hard times of scaling a CPG company. That kind of brand equity isn't contrived, and I think the consumer knows that, and that's why they get so excited about the brands that they purchase from in this early-stage arena. That's something I'm very fascinated with, and I don't think it's going anywhere.
What do you think about clean beauty?
I love the clean beauty category. Obviously, we are invested in Lawless Beauty and [founder] Annie Lawless is such a visionary founder and so authentic to her brand. I think clean will eventually become a standard that consumers accept, and beauty brands can't rely just on clean. That's actually why we invested in Lawless because Annie didn't want to just put out another clean product. She wanted to put out a clean product that was highly pigmented, and offered full coverage and innovative form factors. Her Forget The Filler product is a hero product and completely game-changing. It's the first clean lip plumper on the market, and now you will see a ton of companies launching similar products.
What's another intriguing development you've been watching?
Mood enhancing is the trend I mentioned that I'm very, very excited about. Another great trend we've been noticing is unisex products. Fragrance brands like Snif are a great example of that. We are becoming a genderless world, and I think that's a positive progression in society, so that's another trend I'm very excited about.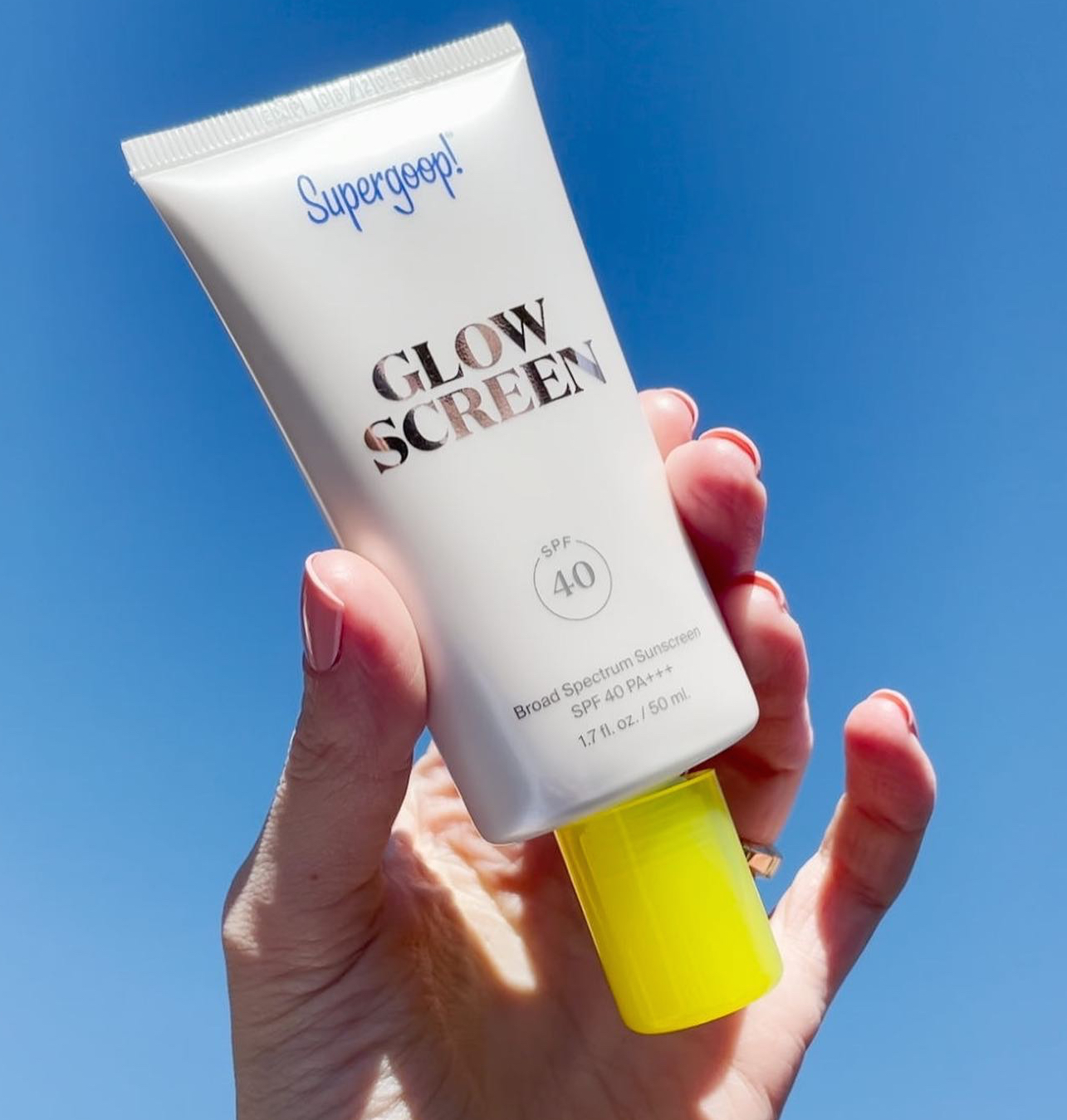 Are there beauty brands outside of your portfolio that you find really cool?
One founder I spoke to recently whose passion I love is [Surbhee Grover] from the company Love, Indus. I was so blown away by her thoughtfulness. Another company I'm really excited about is Furtuna, and another one we've always admired and have a relationship with is Peace Out. We are obsessed with the founder [Enrico Frezza]. I absolutely adore his products and his branding. He's crushing it.
What advice do you have for brand founders who want to follow the footsteps of the likes of Thaggard?
Stay true to your vision and mission. There will be so many people along the way telling you what they think, but, at the end of the day, there's no one right path to success. You should trust your gut. Gather all the information you can and make strategic decisions based on it, but don't let anyone get in your way.