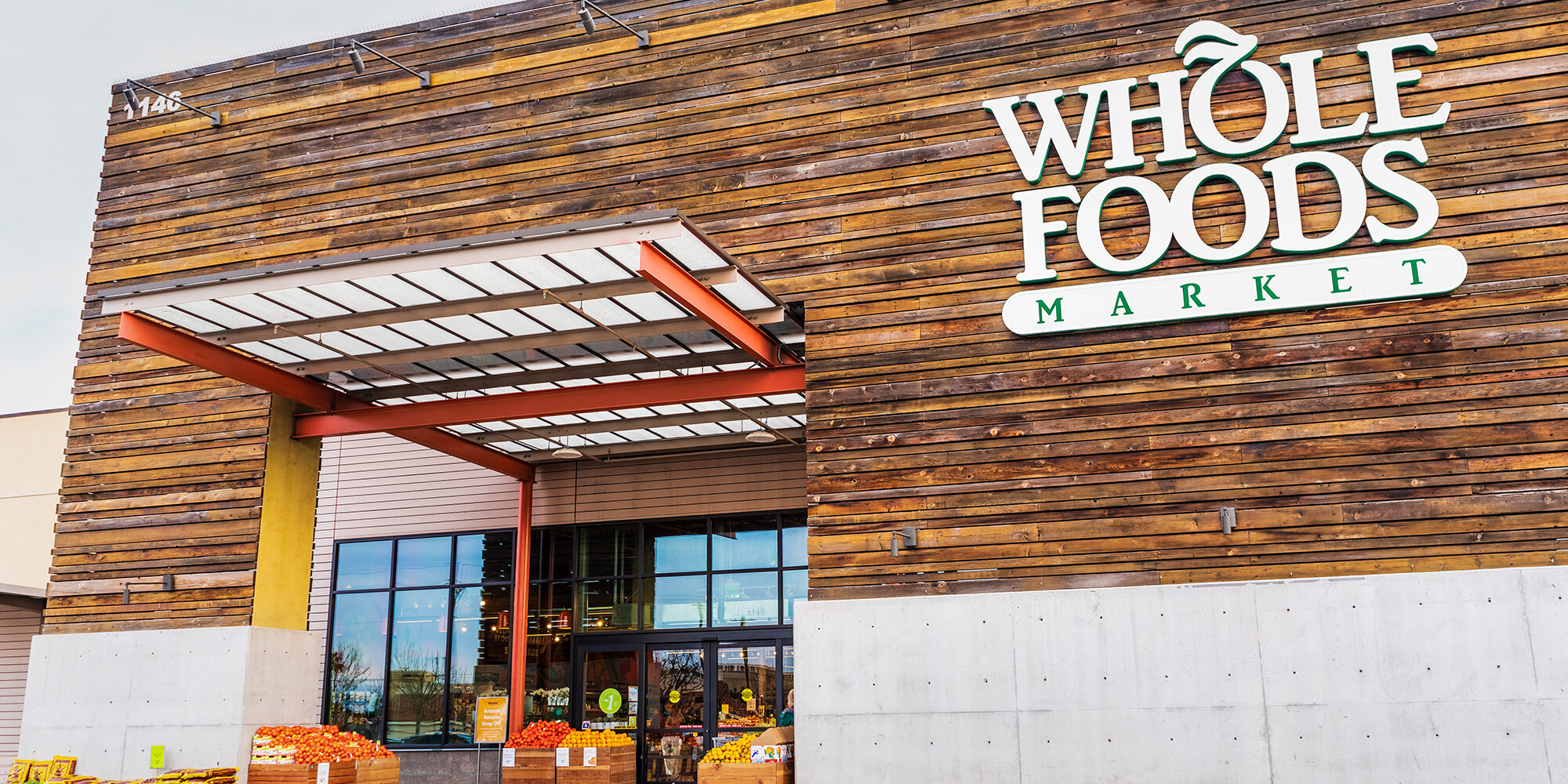 What It Takes To Win At Beauty Retail Now
To say that 2020 was hard on brick-and-mortar beauty retail is an understatement. 
Even Ulta Beauty, a longtime Wall Street darling, saw its sales dip 16.8% last fiscal year to $6.2 billion. Smaller chains, mom-and-pop stores and beauty service destinations across the country and world confronted far worse business declines as their customers turned to e-commerce and big-box behemoths for purchases.
Beauty and lifestyle merchants, of course, haven't been sitting still. They've been recalibrating amid the dramatic period of change by embracing the new dynamics of beauty shopping. They're attempting to deliver the seamless digital shopping experiences that have become crucial for retailers that want to stay on top. 
Today, stores are facing a shifting reality as vaccinations spread. In the United States, more than 100 million vaccine doses have been administered. Many people are beginning to see some light at the end of the COVID-19 tunnel, and retailers expect in-person shopping will pick up. "Going forward, we know that our customer wants to come back to the store," said Amy Jargo, senior global category merchant for beauty at Whole Foods Market.
Last Wednesday, Jargo was joined by Romain Gaillard, founder and CEO of The Detox Market, and Beth Santos, vice president of merchandising at Dermstore, for a Beauty Independent In Conversation webinar during which they dug into the state of beauty retail, assortment strategies and the kind of brands they're seeking out. 
Romain Gaillard, Founder and CEO of The Detox Market
Background: A green beauty retail pioneer, Gaillard founded The Detox Market in 2010 originally as a pop-up concept after learning about potentially toxic ingredients in beauty and personal care products. Eleven years later, less than 2% of brands pitching the retailer make it to its e-commerce shop or six brick-and-mortar stores. 
Pivots: Gaillard called the initial lockdown phase of the pandemic "scary," but The Detox Market's already strong e-commerce presence and in-house warehouse operations carried the business through. Although Gaillard anticipates e-commerce will continue to be robust, he believes in-person shopping will perk up this year. "We still want to offer an experience. I can't wait to go back to hosting events," said Gaillard.
In the short term, he's been negotiating with the landlords of The Detox Market's brick-and-mortar locations to ensure its physical concepts can remain a crucial part of its operations. "It reached a point before COVID where rents were incredibly high, complicating metrics and making it hard to scale," said Gaillard. "But, now, there has been a reset. Beauty is about connecting. The majority of people want to go into a store and discover."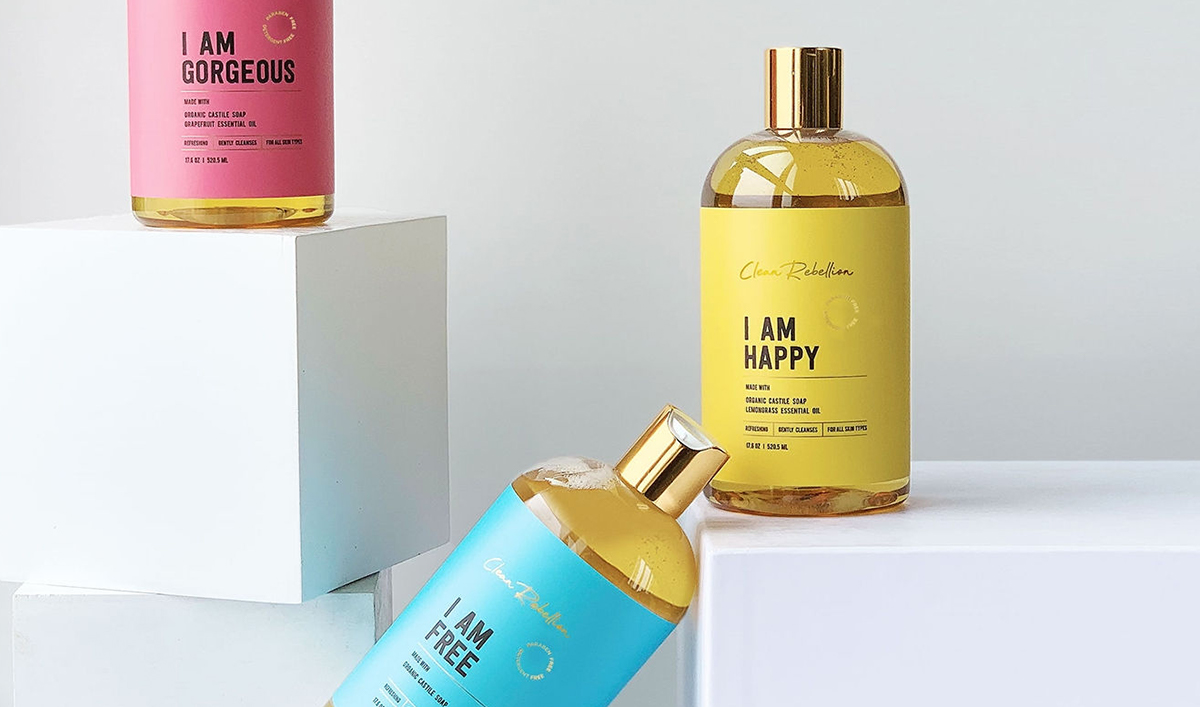 Assortment Strategy: Body care and haircare were winning categories for The Detox Market in 2020. Two brands that have been healthy performers are haircare entrant Holy Curls and body care player Clean Rebellion. They were mentored through The Detox Market's program The Launchpad, which is designed to help BIPOC founders accelerate the growth of their clean beauty brands.
The boom in premium haircare was propelled by consumers looking to recreate spa and salon services in their bathrooms. They have been willing to shell out top dollar for special treatments and masks, per Gaillard. Selling makeup was challenging last year, but he thinks cosmetics will rebound eventually. Within the clean beauty segment, Gaillard hasn't detected the pace of brand development slowing down. "There has been a huge increase in new brands, more than ever before," he said. The Detox Market is specifically concentrating on brands rooted in compelling founder stories and missions. 
Key Takeaways: It takes more than a spiffy launch to succeed at The Detox Market. Gaillard emphasized brands have to be willing to budget for ongoing promotional maintenance. "You can't just spend on the launch and, then, back off. That's a waste," instructed Gaillard. He detailed brands generally spend between $5,000 and $20,000 on implementing a powerful launch and promotional maintenance strategy with The Detox Market. 
In a best-case scenario, Gaillard outlined a brand will come to the retailer three to six months prior to its launch at it and commit to promotional opportunities such as sampling and newsletter inclusion. The pre-launch period gives The Detox Market time to make adjustments. Gaillard also noted hiring a public relations firm to build momentum is crucial to success.
"You need to do a beautiful launch, but, then after, you need to keep on investing to build the brand every day," he said. "We analyze our customer acquisition cost versus the cost to the brand, and it's a fraction." What's a mistake Gaillard notices brands commonly make? He said it's thinking that, once they sign on with a retailer, it's the retailer's job to market them and, instead of directing traffic to the retailer, they direct it to their own direct-to-consumer websites. Gaillard stressed, "That ends in a brand not performing at the retailer."
Amy Jargo, Senior Global Category Merchant at Whole Foods Market
Background Jargo started her career at Target, where she worked her way up from merchandise planning analyst to senior beauty buyer. In 2018, she joined Whole Foods as the senior global category merchant for beauty. She's tasked with fortifying the grocer's beauty assortment across hundreds of locations in North America and the United Kingdom. In the U.S, Whole Foods, which was acquired by Amazon in 2017, has about 500 locations. 
Pivots: Whole Foods' relationship with Amazon has helped it ramp up its digital presence. Amazon customers can buy groceries from Whole Foods through the e-commerce giant to be delivered or picked up at stores. As customers began consolidating trips in 2020, they were stocking up on items they may not otherwise have purchased in grocery stores in the past. Jargo said Whole Foods' buying and promotional strategies evolved to accommodate their needs. Self-care, body care and facial care registered upticks as did hand sanitizers and essential oils used for sanitization. Holistic wellness- and immunity-focused products like items featuring vitamin C and elderberry were hits. 
Jargo pointed out that greater numbers of customers have been taking advantage of ordering via Amazon and, as a result, convenient omnichannel solutions will remain a priority for Whole Foods. However, Jargo predicted customers will return to Whole Foods in person to take advantage of its extensive offerings. "We know our customer wants to come back to have that experience, you know, to shop for wine and cheese and beauty all together, so we're focusing on making that in-store experience that meets our customer's needs," said Jargo.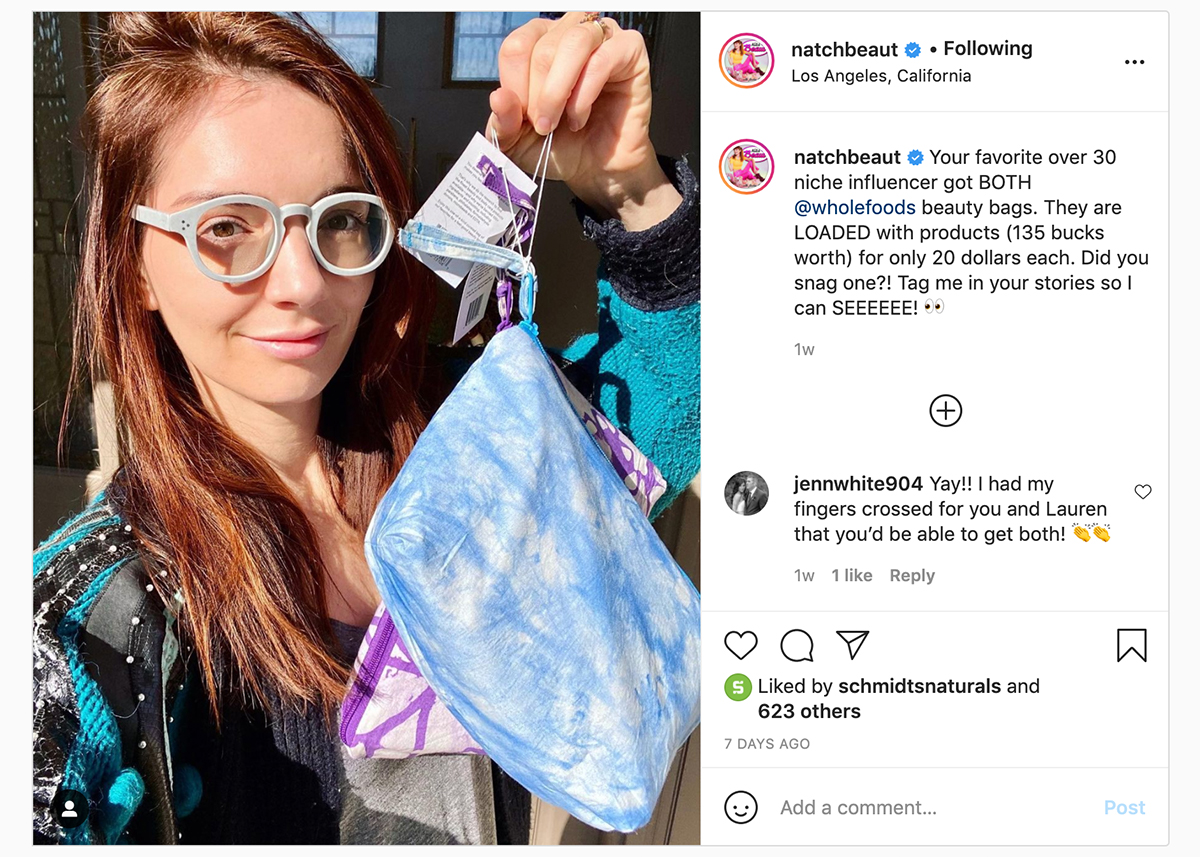 Assortment Strategy: The Whole Foods customer is attracted to total beauty and wellness, and companies that care about social causes. Jargo said, "I am really interested in brands that are founder-led and are really moving the needle in terms of what they're doing in active ingredients that meet our quality standards or how they're approaching the supply chain, products that are going to help our customer support bigger causes like sustainability, environmental causes, social causes with their dollars." Buzzy brands at Whole Foods include Earth Harbor and UpCircle.
Key Takeaways: To thrive at Whole Foods, Jargo said a beauty brand has to fill a white space in the selection, educate consumers and push traffic to Whole Foods locations through its channels. Promotional activations such as Whole Foods' beauty bag initiative and demonstrations can boost a beauty brand's chances at the grocer. "We can help brands, but success requires the ability to target the current customer and draw that person to the brand in the aisle," said Jargo.
Whole Foods has been pejoratively described as "whole paycheck," but Jargo mentioned its customers search for value and are very responsive to promotions. Jargo said, "Our customer wants a great deal, so we want brands that provide value and to be a part of that total wellness story." To support a launch, she suggested brands ready mini sizes and come to the table with impulse program ideas to spotlighting trial sizes, trending items or ingredients. Jargo said, "Being on shelf at Whole Foods Market helps brands be a part of that high-frequency grocery trip." 
Beth Santos, Vice President of Merchandising at Dermstore
Background: A seasoned retail and e-commerce executive, Santos has worked in merchandising and buying at companies such as Gap, Levi's and Target. In 2017, Santos joined Dermstore, a digital-only speciality and professional grade skincare hub. Target acquired Dermstore in 2013 and recently sold it to The Hut Group. 
Pivots: Prior to the pandemic, Dermstore went through a refresh that transitioned it from feeling like a catalog to highlighting its curated point of view anchored in professional skincare, a category responsible for the majority of its sales. "The winds were sort of blowing in our favor when you look at the way we had spent 2018 and 2019 repositioning Dermstore as a brand," said Santos. In the midst of the pandemic, Dermstore garnered customers who avoided stores and dermatologists. Doubling down on SEO was beneficial to bolstering the e-tailer's performance. 
"When COVID happened people were looking for new skincare online, they were educating themselves and engaging through the digital space and we were positioned well with the rebrand and new content [creation] to capture this traffic," said Santos. She remarked there were times last year that the retailer could "barely keep up" with orders. Supergoop is an example of an existing brand that has obtained new customers at Dermstore. The e-commerce site's sun care sales jumped 100% by leveraging content explaining why people need to wear sunscreen every day, even if they are sitting inside.
Assortment Strategy: Dermstore's customers have discretionary income and are hungry to learn about beauty, said Santos. The site's most popular content piece is a simple, routinely updated story about the right order to apply skincare products. Engagement on the story spiked 170% during peak pandemic lockdown months. Persuasive storytelling and spotlighting exactly what ingredients do have been traffic motivators.  
Last year, Dermstore's tools category surged thanks to shoppers attempting to replicate in-office skincare procedures or extending the effects of them. As Dermstore signs onto brands, Santos is keen on tightly edited collections of four to 10 stockkeeping units. "You don't need to be on that newness drug where you feel like you have to come out with something new constantly," said Santos. She elaborated, "It's more about having those really great, meaningful products that you put a ton of time, energy and effort into and being able to tell that story really clearly." She praised Allies of Skin as a brand that does a terrific job dedicating resources for formulation and communicating its inclusive perspective clearly.
Key Takeaways: Santos views brands as partners that can be integral in painting the overall picture Dermstore is shaping. Compared to a traditional brick-and-mortar outlet, it can be a comparatively low-cost investment to enter the e-commerce site, but that doesn't mean brands should approach it empty-handed. Santos said, "It's less about how much money you are willing to throw at the assets and more about having that ruthless focus on the story." 
Santos advised brands to closely examine their pricing architecture around cost of goods to sustain healthy margins. She said they should consider, "How do you build your processes in a way that you can give your retail partner a good margin upfront which enables everybody to invest on the outset?" In addition, Santos recommended a brand have influencer connections aligned with their chosen retailer's ethos to enable the retailer and brand to grow an audience together. This year, she is scrutinizing the ways Dermstore launches emerging brands. There may be methods to pair brands together to generate greater traction for them. 
The Hut Group's recent acquisition of Dermstore could power the e-tailer to amplify its reach within the online prestige and professional skincare space, according to Santos. "They can bring even better operations, functionality and international shipping capabilities to support our global growth goals," she said. "They have been declarative about going after global beauty in the digital space, so it's been a great marriage, and we're set up for success in terms of prioritizing digital domination."