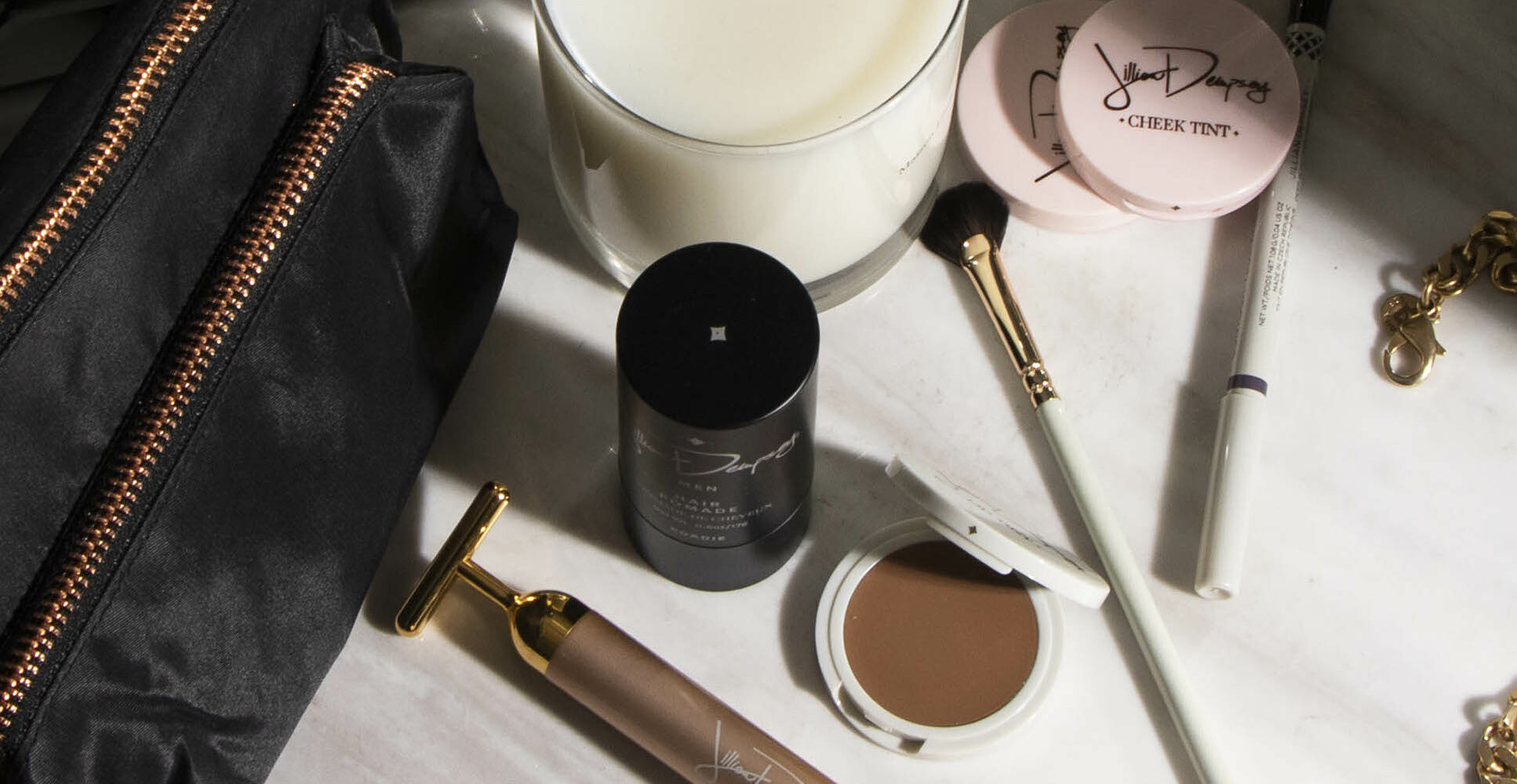 What Makes Jillian Dempsey Tick (Hint: It's Not Yet Another Eyeshadow Palette)
After working as a makeup artist for three decades, starting two beauty brands, launching an app and being the global color creative director of Avon, Jillian Dempsey has come across more beauty products than almost anyone on the planet—and she's rarely wowed by them. "We are just kind of repeating the same thing over and over again," she says. Dempsey's fervent desire not to repeat products over and over again led her to build her namesake brand, which she launched in 2014, with a collection of star products crossing various beauty categories. There's the $195 Gold Sculpting Bar, a 24-karat gold-plated tool that vibrates 6,000 times a minute to lift the face; the $75 Hydrating Eye Mask, bio-cellulose eye pads packed with prebiotic serum; and the $28 Roadie, a men's hair pomade in stick form for an effortless messy style that's not really messy nor completely effortless. The products are available in an intentionally limited group of coveted retailers and e-tailers, including Sephora, Revolve, Bluemercury, Goop, Violet Grey and Credo.
In the digital space, too, Dempsey seeks to develop concepts that aren't retread. In 2020, she introduced the app Fyfe to invite consumers into the rarified world of red carpet makeup artists and hairstylists the likes of Chris McMillian, Molly Stern, Adir Abergel and Tasha Reiko Brown through 250-plus video tutorials they can learn beauty looks from and shop. Dempsey's celebrity clients—Emilia Clarke, Kristen Stewart and Jennifer Lawrence are among the bold-faced names in her star-studded portfolio—are expected to make cameos on Fyfe soon. Before they do, we snagged an hour from Dempsey's busy schedule to ask her questions about her take on social media, motivations for continuing to release merchandise, beauty trends she predicts will be big and advice she has for fellow beauty entrepreneurs.
When you launched your second brand, what did you do differently than you did with your first brand?
With my first brand Delux Beauty, I couldn't afford to do anything that was natural. The cost of goods would have been too high. I wanted to make my current brand cruelty-free and vegan, utilizing natural and organic materials where I could find ingredients and making it really easy to use. I love it when something has a purpose in the marketplace that's not overly complicated. I came at it from that perspective, not expecting to launch every category at once.
I am constantly trying to think about ways people wear makeup or have a routine, and how can we achieve that routine in a way that's more efficient and solution-based? Or how can you feel good about what you are doing with a sense of why you are doing it? I feel I don't need to design everything all at once in every single category. I design hero products as I see fit and become inspired. I wanted to deliver something that was mindful, a natural brand that works and is accessible.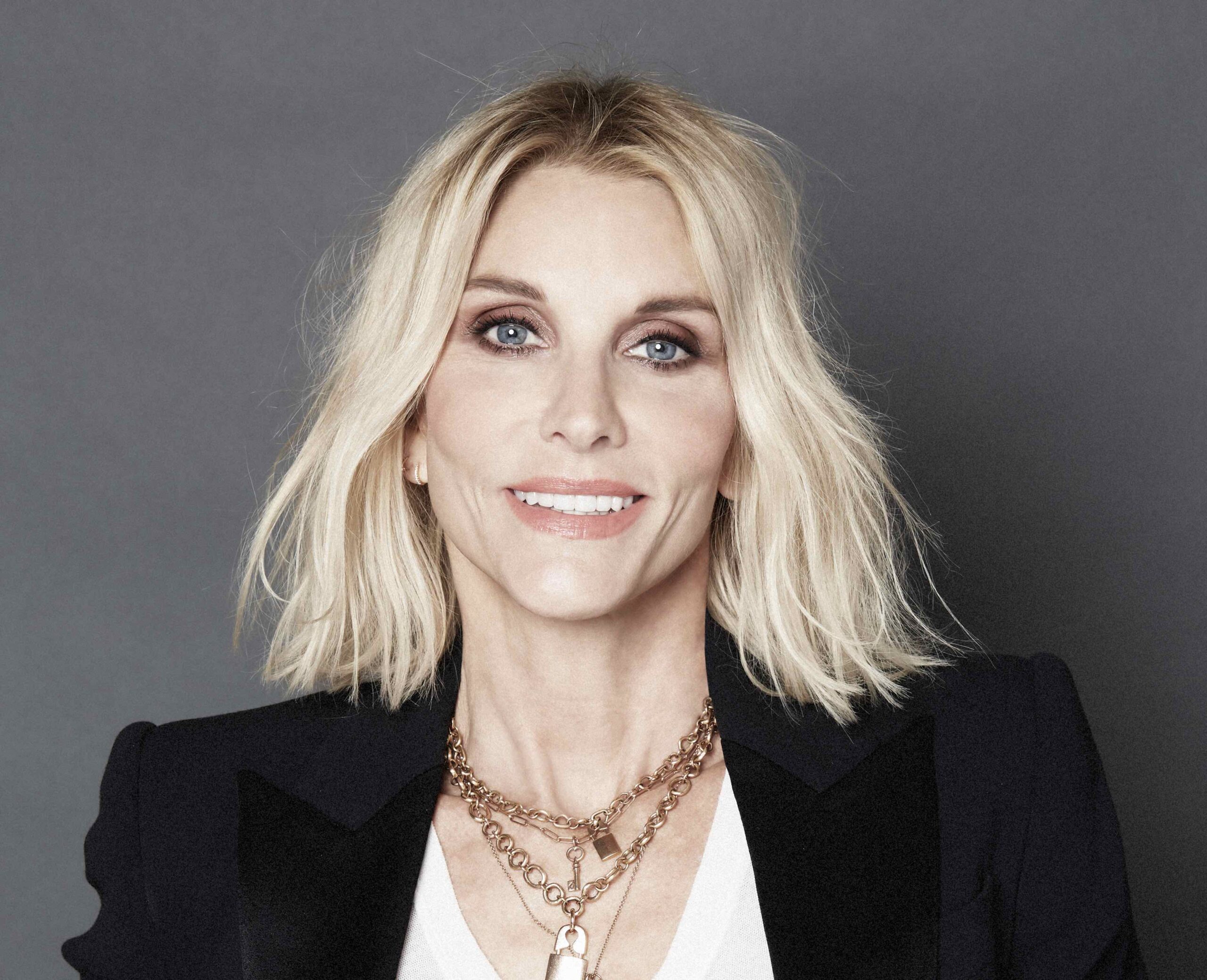 What did you learn from working with a big company like Avon?
I think the biggest part of it would be R&D, working with labs and understanding how pigments work, and how to speak the language of back and forth. You really have to know how to communicate with the chemist and your lab. What might be in your mind as the creative designer could definitely be something that doesn't pass stability testing in a lab.
I was the first global color creative director at Avon and the first makeup artist they signed. They had everything already done three years in advance, and I couldn't believe it. I was like, "Wow, how would you know the trends three years from now?" That seems impossible, but, with studies, they had to get things off the ground that way. That didn't always sit well with me because maybe the gold was too yellow or the mica was too iridescent, and I would say, "Let's take it back to the lab," but there wasn't time.
We did something called Midnight Hues, which was really cool to introduce women to colors that were a little bit darker and break outside of basic makeup. I was able to have creativity there, but, overall, the R&D process was the No. 1 learning.
Your brand has an eclectic mix of products across categories. How does that work?
This is a lifestyle brand. It's allowing me to be as creative as I want to be, but also I recognize the importance of a coherent strategy. My partner and I are on a path to allow for both. I really strive to give my all in terms of the design of the product and the product performance. There's a lot of traffic in the beauty space and trying to make your mark is hard. My name is on it, and I want it to be damn good. If it doesn't perform for you, I've failed at my job at designing a product that should have a place in the market.
I really look at the details. I count the twists of how many times it takes you to open a product. I look at the diameter of the head. I want to know the materials that are involved. I want to know how you are pulling it out. Is the consistency hard or soft? I will look at all of that and put it together, and it has to make sense. My theory is that, if I give you something, and you don't know how to use it, and you are frustrated, I've not done my job. You need to get the messaging of how to use it.
I torture myself to get the highest standard out there. You can talk to my business partner about that. We go round after around. A lot of big companies just want the seasonal shades out. I don't subscribe to that belief. Once you get a product out there, you need to stand behind that product because otherwise you will see a lot of returns and unhappy people, and that's not how I like to operate. I prefer to design for people who understand how I am designing and can trust that what they are receiving from me is what I say it is.
What's the bestseller today?
That might be a tie at the moment between the Hydrating Eye Mask and the Gold Bar. The Gold Bar has been quite incredible for my brand, and I'm really proud of it because it does wonders. I can't imagine doing a job without it. It's one of the first things I do. I put the Hydrating Eye Mask pads on my face, moisturizer, a little lip balm and turn the Gold Bar on. You can sit back, relax, and take five to 10 minutes for blood circulation and smoothing. It's almost like a little luxury spa moment for yourself. I didn't know if people would go for it, but it's been a home run.
My Roadie Hair Pomade won an Allure Best of Beauty award for best hair pomade, and I was thrilled about that. That was my first time winning an award for hair. We have launched the Roomie Hair Pomade, which has a soft finish. One of my favorite products is the rich brown Khol Eyeliner. That's a product I can never be without.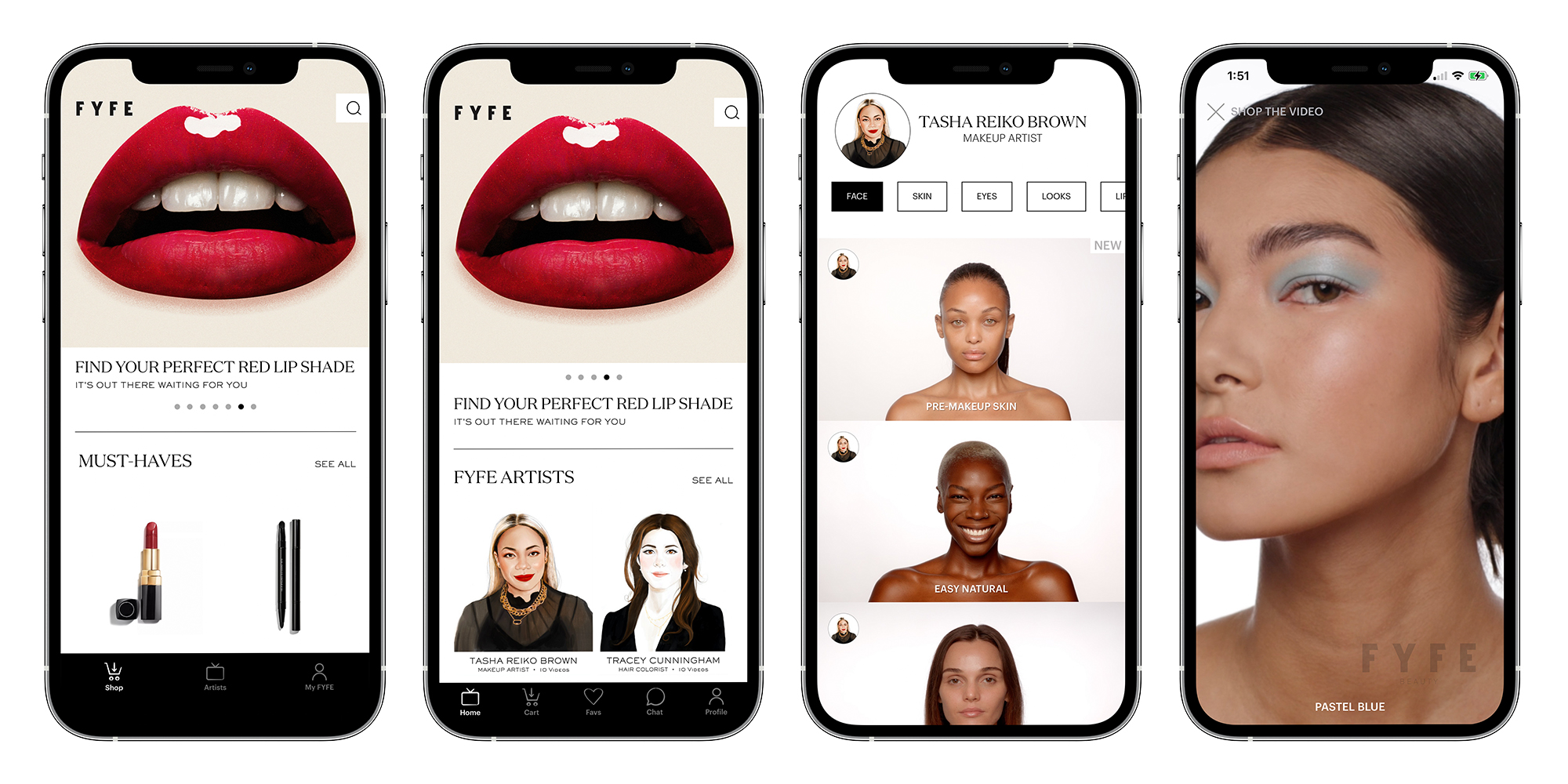 What influences or motivates you to develop products?
Because I've worked as a makeup artist for such a long time and also a hairdresser for a long time, I want to figure out, what's the easiest way to get this done? How can I take a shortcut without the quality suffering? I think about it from that angle and, also, what do people need that's missing from the market? I could go out there and slap my name across private-label products, and come out with eyeshadow palettes and seasonal lipsticks, but that doesn't impress me. I want to create unique designs and have a different way of looking at products that sit outside the normal box, if you will. That could be because I've seen a lot of makeup and a lot of it appears to be the same. When someone sends me a box and they have really nailed a product, I am so excited for that brand and the person behind it. It's great as a makeup artist to see something that isn't just another something else that you have seen before.
I want to be a go-to source that's reliable. I like to work with labs that I feel I can trust. I want to know exactly where they stand and where they are receiving their raws from. One of the chemists at the lab gave me her cell phone number, which might be a mistake on her part, but I only use it in emergencies. I try to look at every pre-production sample. It's not that I'm a control freak, I just want you to know that you can trust my brand if you purchase from it.
What has been your distribution strategy?
My business partner is my brother-in-law Patrick Mason. I love working with him. We said no to a lot of people who wanted to pick up the brand initially. We simply didn't want to have the headache of having high overhead and volume. We enjoy our lives. We didn't want to come out with a big explosion early and be worldwide immediately. We wanted to start out in a way in which we didn't feel overwhelmed. I still do freelance, and I also have another child, Fyfe, which is now kind of a toddler.
The distribution right now is lovely and manageable. It's been very organic. I like where we are at the moment. Could we be in some more doors? Of course. As we grow and it makes sense, that will happen. I'm not knocking down people's doors to jump into stores. We are slowly getting out of the pandemic, and it's about finding ways to communicate effectively with the consumer.
Why did you want to start Fyfe?
I had the idea to do an app eight to nine years ago. The reason I wanted to create a beauty and grooming app is because I wanted a different approach to how people could view beauty. I wanted to present it from industry pros. You could go to the beauty and grooming app, view the tutorial, study the artist a little bit and see if you are inspired. It would be an easy way to view and shop products while hearing about them from artists who work on a variety of people in hair, makeup, nails and skin. I love that feeling where the artists gets to be the celebrity, create their art and communicate that to the user. There's a certain beauty in that that I like. It feels authentic to me.
Fyfe is an easy way to access the artist. We have Kate Lee. She's a global ambassador with Chanel. Who's better to teach you to wear a black eyeliner from Chanel than Kate Lee? She will also show you what brushes she uses, and her techniques and style. You can zoom in to study what she does. You can fast forward or put her on mute. You can have an understanding of the lineup that Kate uses, and you can just click to shop the video.
Tracey Cunningham, one of the best colorists out there, shares her formulas. It's a great reference if, let's say, you want to go super white blonde. Now that salons are opening up, you can show them the products she used to achieve a certain look. You can play around with it and utilize it for whatever services you'd like.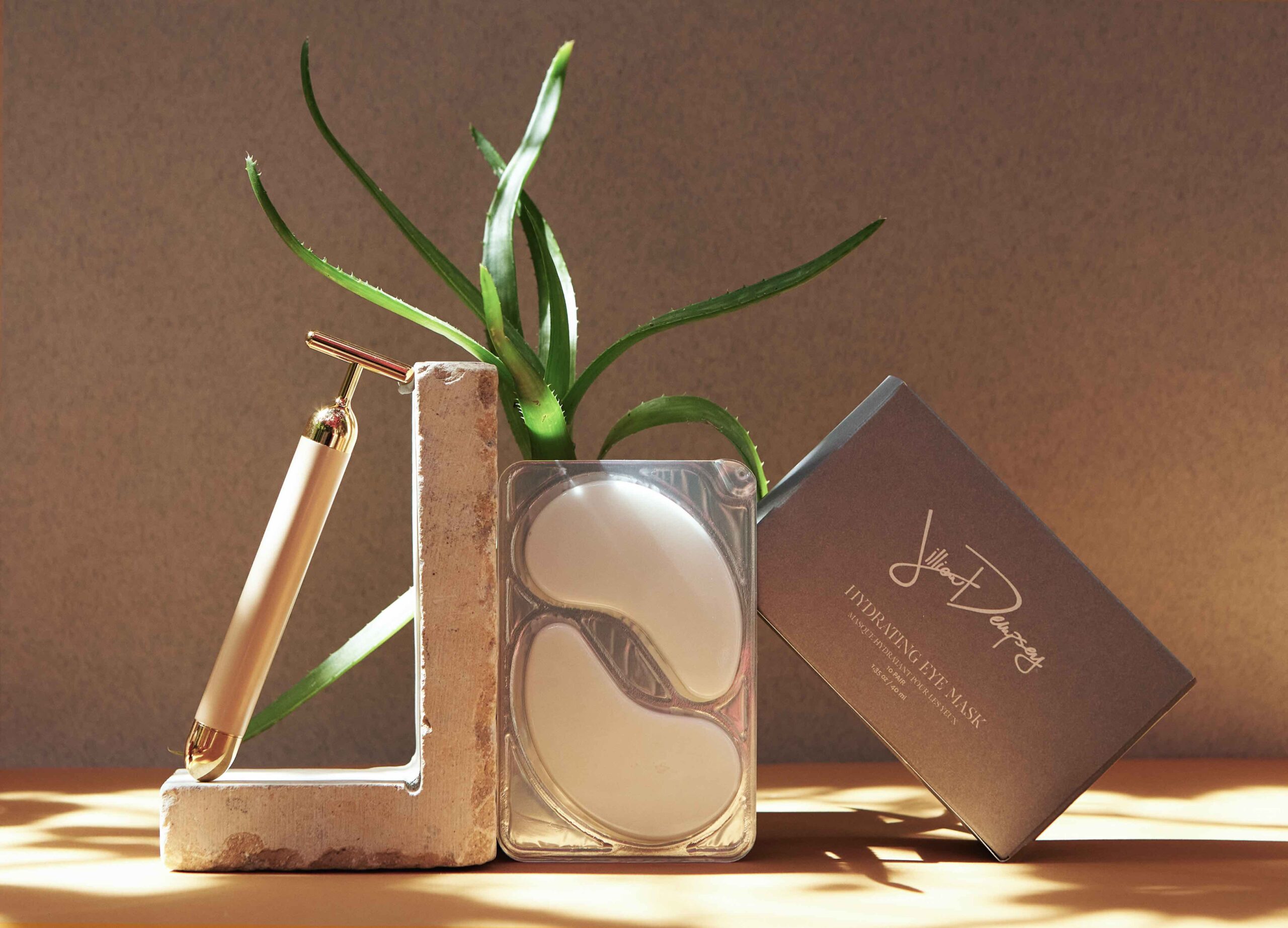 Can brands get involved?
Brands can get involved. We have some brands—Sisley and Natura Bissé, for example—involved already. No one has done this before, so everyone is asking, what are you? They want to pigeonhole what we are, and I like to leave it open. We are a beauty and grooming app, and we are growing. We have hundreds of tutorials already, and we are constantly trying to improve our UX design so it's quicker to navigate, and people can easily get to what they want to see. It's really important to focus on the user experience. I know that's an overused term, but it's something crucial as we try to democratize the world of beauty and beauty education from the best of the best.
What's your approach to social media?
I feel it's necessary. It's our new resume in a strange kind of way and a directory of sorts. It's a way to get your messaging out as to what you represent and how you would like to be perceived. There's a little bit of a tricky zone in there because you don't want to be too commercialized. You want to give people a sneak peek of what you are up to, but let's face it, we've all through a rough time, and I think we need to be mindful and think before we post.
I always tell my kids to be very careful because the world is in need of healing in a lot of different ways. So, sending positive messages will help people and generate good feelings. That's the way I would like to view social media, not as something that is filled with hatred, bullying and toxic feelings. There is a fun way to do it and figuring out that formula is probably the healthiest thing to do.
Have you taken on external funding?
I'm self-funded. It doesn't really change what I do. I just have to space things out a bit differently. Right now, I'm working on a project involving skin tone, and I'm highly sensitive to getting a nice range that's inclusive. It's not a perfect science. There's an artistry behind it, and you have to think about the market. Why will people use it? What's the purpose? How easy is the product to get to market and for people to know why they should buy it? I'm very excited for the products to launch hopefully in the next couple of months.
I'm not trying to get to some finish line in the beauty industry. We are constantly changing the way that we look, how we are approaching skincare and sustainability, and the questions we have about ingredients. We are very open-minded about all those things. If it fits for us, it fits. I don't like to be full of bullshit. It works better for me to be who I am and try to allow you to understand that. If this is something you gravitate toward—the products I design—great, then you're my customer.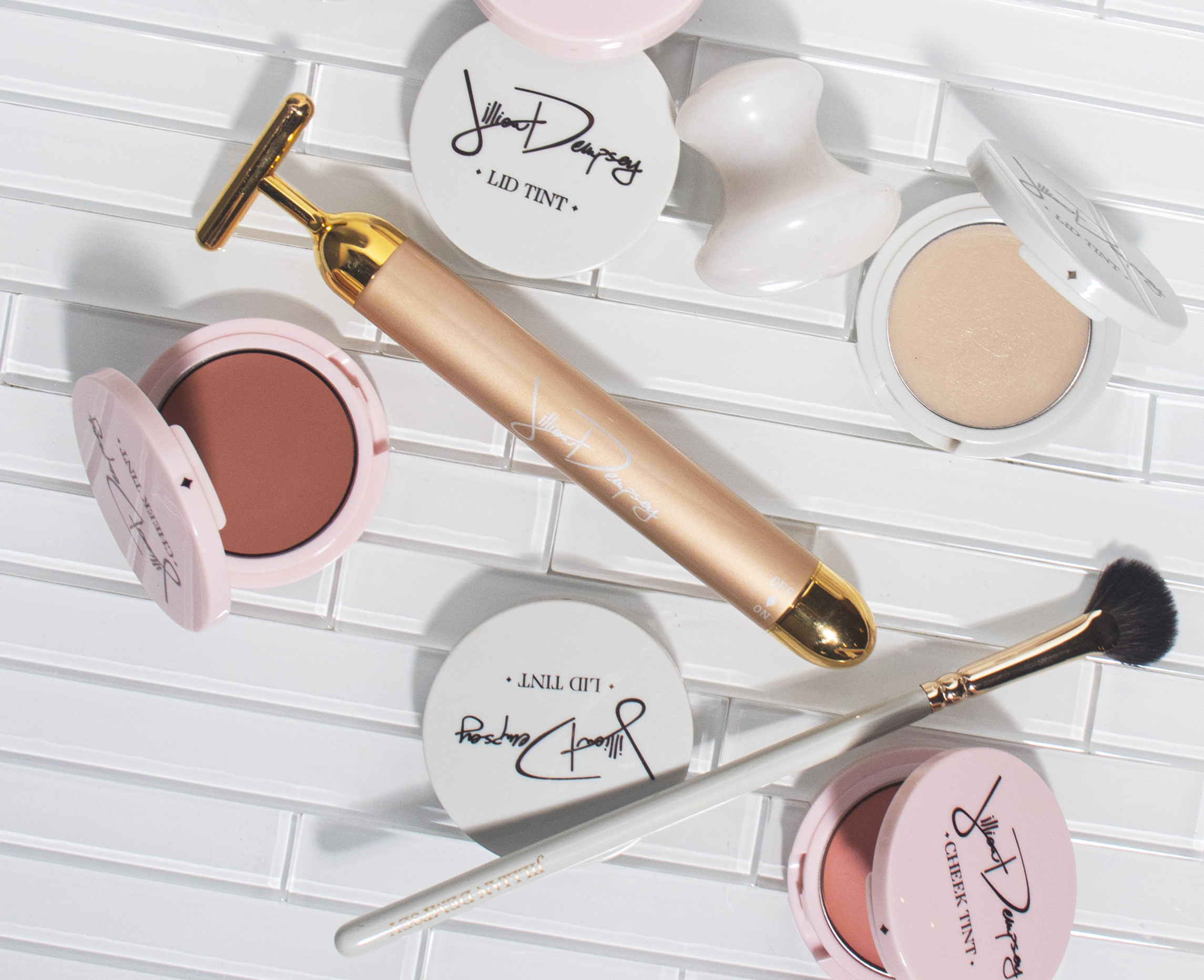 What beauty trends do you see emerging?
My prediction is it's going one of two ways. One is everyone has worn less makeup and has really gone toward skincare during this pandemic because you have extra time to try out the latest facial care product. Everyone has figured out their skincare. They now have lovely skin, and they don't want to pack on a lot of foundation. So, they will probably go lighter on the foundation.
The other part of me feels like, when things are open safely, people will want to step back into treating themselves, getting their mani-pedis and their hair done. I think the same will be true for makeup trends. You may have worn less, but you will build up to wearing more. You might be more strategic about your routine, but you will want to splurge a little on things like a fancy new lipstick shade or something that might feel a little trendy. If you are going to a party, you might wear a white eyeliner or a few sparkles. I think people are either going to be wanting to go incredibly wild or safe and bare-faced. I see both extremes.
I want Fyfe to serve as a guide where you can feel you can try looks or see how a look is being worn and gain an understanding of it from an artist. Or maybe you forgot the steps of how to create a look or you want to know who is wearing it now. As we grow, we are building out each artist and combining looks for different features, skin tones and age ranges. We are trying to build it out in a way where you can figure out how it serves you, and you can shop, too, which is great.
What advice do you have for your fellow beauty entrepreneurs?
Don't try and do everything at once. It's almost like, if you get famous too fast and you have worked with every person out there, where do you have to go after that? You don't really have that ambition and hunger inside of you if you have accomplished everything. Half of the beauty is building things and enjoying the process.
I've had so many people tell me, "Oh, look at what such and such is doing. Look at what that person is doing." Good, that's fantastic. I don't want there to be this huge competitive drive going on. It's exhausting. I want to feel good about what we are creating and, hopefully, it works for a lot of different people. In the industry, it's so much nicer when you work together and not against each other. We are all freelancers at some level. Some of us are often up for the same job, but what happens is supposed to happen the way it happens. It all falls into place.