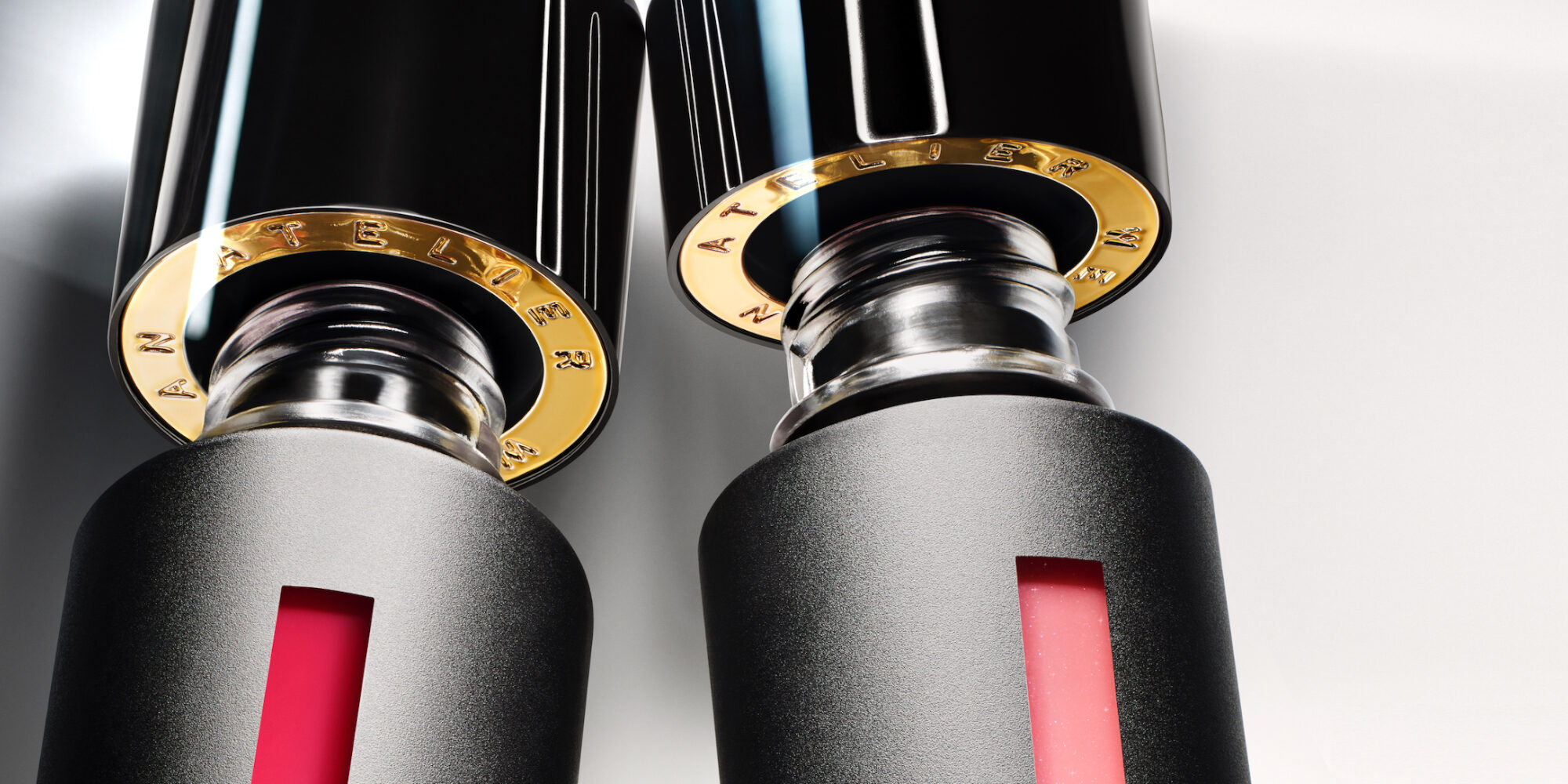 What's Next For Westman Atelier?
Prestige makeup had a tough go in 2020. Sales in the segment dropped 35%, according to The NPD Group. Westman Atelier dodged the slump. The brainchild of celebrity makeup artist Gucci Westman and her husband David Neville, who co-founded Rag & Bone, the 2-year-old luxury clean cosmetics brand saw its year-over-year sales jump 100%. Its direct-to-consumer business grew even more, increasing a hefty 400%. The year capped off with Westman Atelier raising a second $5 million round before it entered Sephora in January. Refills are coming next for the brand, and it will branch into a new category soon after.
Beauty Independent spoke to Neville and Westman about successfully selling color cosmetics digitally, breaking into Sephora, being the reluctant social media face of the brand, the product pipeline and more.
The pandemic has been challenging for color cosmetics brands. How has Westman Atelier been able to thrive?
Neville: Going into the pandemic, about 80% of all our retail sales were digital, so a lot of our focus and investment has been on digital assets, and we're fortunate that our products look the way that they do because they photograph so beautifully. Since launching the [online consultation program] Clean Beauty Concierge initiative last year, we've invested a lot in it, and we now have more artists of different age ranges, different ethnicities, so people can really choose the type of person that's closer to them to help them with their consultation. The virtual shade match is an extension of that. It's a customer service tool.
The brand is rooted in complexion, and Gucci's expertise around skin and shade matching is one of the most challenging aspects of digital beauty consults. We have something called shade finder, which enables you to put in your existing foundation shade, and it matches to the relevant color of the brand that you're looking at. The virtual shade match is something we've also done with some of our select retail partners like Goop and Credo. We've offered that service to them and their customers where our artists matched the shade based on the customer sending pictures of themselves.
Westman: I think it's a really proactive level of customer service. Choosing your shade digitally is a challenge because everybody's screens look different, and you just want the best representation of your skin and yourself. We want to help facilitate that. We are constantly trying to evaluate how we can make this process easier and work better for customers. 
I am so adamant about the skin looking like your own skin, but an enhanced version. I've never used just one shade because we have so many shades in our skin, and I like to maintain that, just make it look more beautiful. You don't necessarily need to go in thinking I have to cover my entire face.You can go in from more of an artistry perspective and cover where you need it. Using a few shades gives you more of that authentic looking skin. Our artists know my philosophy and how I regard skin and trying to help our consumer understand how to create this skin that is very desirable and is not super complicated. That's another point I'm trying to get across. That it is something that we all can achieve.
Were consumers resistant to your solid foundation format?
Westman: Recently, I did an interview about how easy the stick form is to use in foundation, especially during the pandemic. You want to just reach for something when you see a spot pop up on your face and you have a Zoom. I learned to do makeup with sticks, so it's super intuitive. I wanted to launch with the most authentic forms and products that I could possibly make, and I find that using sticks is very easy. It's easier to control. You have less waste. It's more precise. Of course, you can use it both as a concealer or just foundation. The brushes are a big part of my philosophy. Using excellent brushes absolutely will enhance the application and how refined the end product will look. 
I do think that the stick is something that more and more people are growing comfortable and confident in using and, where I do love a liquid, I find it's harder and a little more time-consuming and a little messier, to be honest. I wanted this initial launch into complexion to focus more on making it be intuitive [to] add this ease to your day. I wanted it to feel like the nicest part of [your] day, not stressing you out.
How are you thinking your revenue breakdown will shift post-pandemic?
Neville: I'd like to think it will a little. I think beauty has always over-indexed in brick-and-mortar and traditionally seen less penetration digitally. I think the digital acceleration that we've seen isn't necessarily going to reverse itself, but I do think it will obviously be more balanced than it has been during the pandemic. Beauty definitely has its challenges around testing and touching products, and I think that the hygiene aspect of it will be around for a long time. 
Specifically for Westman, we've been fortunate that we've been so thoughtful about every step of this journey in terms of developing the brand and really focusing on products and the execution on packaging and formula and the performance. In this day and age, any brand should be direct-to-consumer first, but I think we've done a nice job being very thoughtful about the pace of opening distribution. 
We launched with Barney's. We've really had a lot of success with some of the smaller modern, multi-brand retailers like Violet Grey and Net-a-Porter. Those, in some ways, are incredible accelerators now for brands because they're part media, part content, part editorial, part e-commerce. So, you've got a tremendous amount of visibility with that customer and, as a small, growing brand, you're also generating revenue. We were very thoughtful and precise about that.
We really like sitting with luxury, but we also really like validating our ingredients and being in stores like Credo that are very stringent in terms of their [ingredient] blacklists. I think it's a testament to the work that we've done that we can rank as the top color brand in clean beauty retailers, but also in luxury beauty retailers. I think having that range is really interesting. 
Sephora was a big step for the brand. We were in discussion with them for a long time. We really like the leadership there and the team. Ultimately, we're seeing a lot of brands come into the clean beauty space, some that maybe have less credibility than others, but, we really welcomed the movement. When we first sat down and said, "We're going to do this, what is the brand going to be?," Gucci was very quick to say that she wanted to marry luxury and natural. I was still learning about the beauty industry, but, when you think about the landscape of luxury and color cosmetics brands, there were very few that actually speak to wellness or an ingredient focus or clean. 
Westman: Especially when there's a performance that you can compare it to any luxury brand, that's a big piece that I think is a point of difference.
Neville: The majority of the luxury color cosmetics players are very established, but they don't have the same sort of focus that was always part of Gucci's philosophy. Based on the way that she grew up and the way that she lives her life, that ingredient piece of the brand was always going to be a huge focus.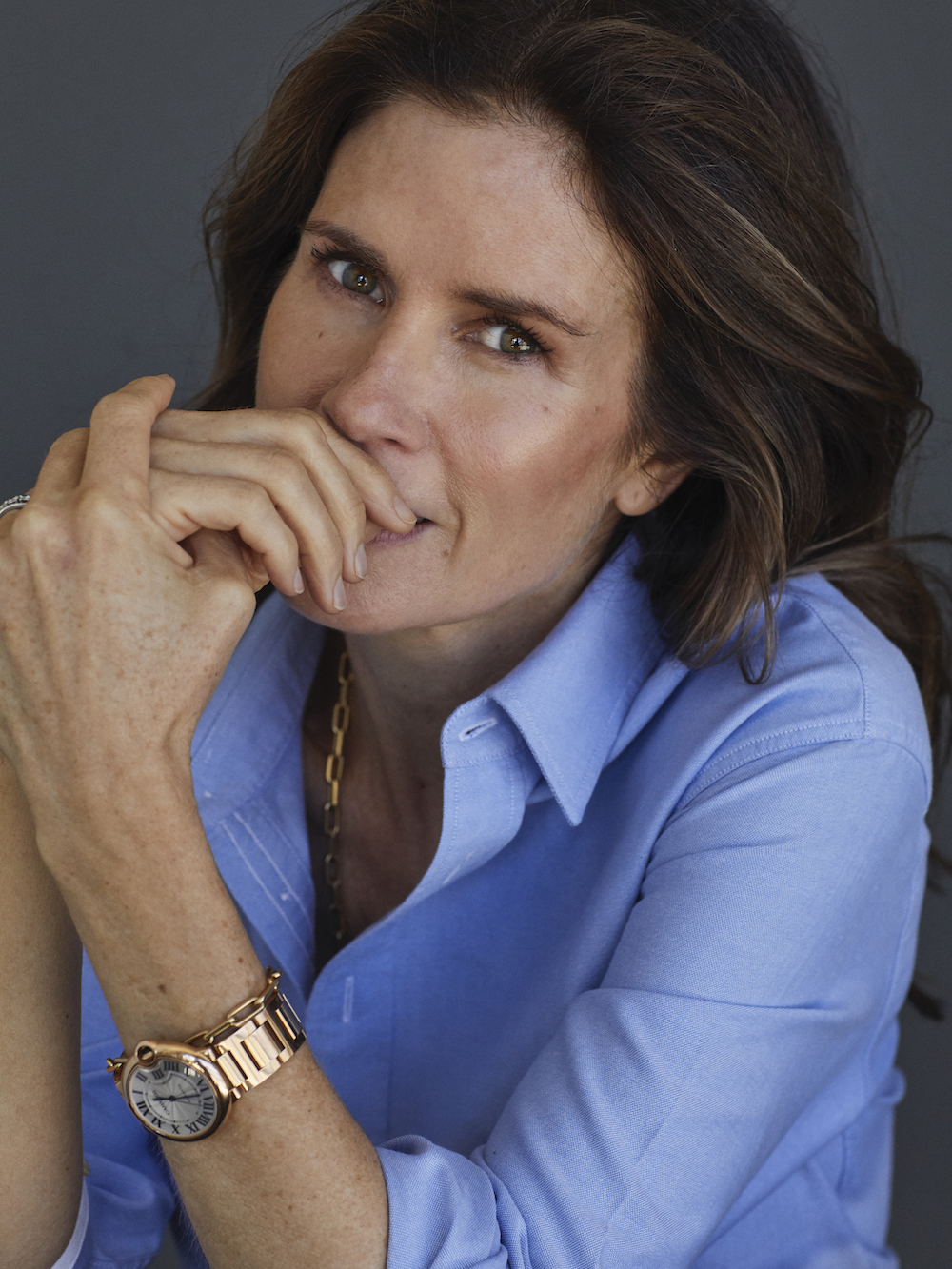 Was Sephora always a goal?
Neville: The Sephora decision really came down for us to their commitment to clean. As one of the largest beauty retailers on the planet, they're putting an enormous amount of focus on first clean skincare and more so now in clean color. It became apparent to us that we needed to be part of that conversation. When you think about the type of exposure from being on Sephora's platform and for our brand to be a leader in that category, it was a logical step. 
I also think that we validated our proposition before we launched with Sephora, which I think personally and maybe this is a little old-fashioned, may be a nicer way of doing it. You see a lot of brands launch there, and it becomes almost a vertical Sephora brand. Our performance pre-Sephora launch—with Barney's, Violet Grey, Cos Bar, retailers that we respect—gave us the confidence to launch with Sephora.
The other thing that's important here is that, when we launched the brand, it was Gucci and I and a handful of people. We've come a long way since then as an organization, and I think it gives us even more capacity and capability to perform better. Our team has grown now to close to 40 people. We're building out product development, packaging, digital content, sales and education, supply chain. We have a really talented team now, and that gives us even more confidence going into a relationship like that. We feel like we can hold up our side of the bargain.
"We validated our proposition before we launched with Sephora, which I think personally, and maybe this is a little old-fashioned, may be a nicer way of doing it. You see a lot of brands launch there, and it becomes almost a vertical Sephora brand."
How has the launch gone so far?
Neville: The launch has been tremendous, certainly way beyond our and their expectations. It really opened our eyes to the opportunity with them, and they're great partners. The brick-and-mortar piece of the Westman Atelier story is one of the most exciting frontiers we have ahead of us. We sell at Bergdorf, Harrods, Le Bon Marché, Holt Renfrew in Canada. We love those iconic stores that you want your brand to be in. 
The other thing is that our assortment is very curated and intentionally so. We have a really exciting pipeline of new products that we're working on, but we don't have hundreds of SKUs and, in some cases, it therefore requires less footprint. We definitely are excited about what the brick-and-mortar expression of Westman Atelier will be. It's something that we're looking at and working on currently. We love the idea of what a larger Westman Atelier counter will look like in the future.
Westman Atelier is rolling out refillable packaging soon. Do you think it's clean beauty brands' responsibility to embrace sustainability?
Westman: We are super excited about this. Initially, when we were working on the brand, we were hyper-focused on the ingredients, the performance. Now, it's all about the packaging being refillable. We're starting with our compacts, a few of them will launch in May. I think it's not only the responsibility of clean beauty brands. Everybody needs to participate in this because we don't have the luxury of deciding that we don't have to worry about it because the planet's fine.
I think everybody needs to reflect on how they can participate in this conversation. That is so critical at the moment. It's obviously a big commitment for brands, and it costs a lot of money. Also, the consumer needs to rethink their buying habits. They need to reeducate themselves. We need the support from everyone, and it requires a lot. In the past five years I've changed, but, before that, I didn't necessarily understand the implications of all the waste. Now, I'm hyper-obsessed. 
Is it important for you to show via social media how the products perform on mature skin?
Westman: I don't know if I love seeing so much of myself on Instagram, but I do think that I'm so immersed in the brand and I'm so connected. I think it's beneficial for people to see when I do a tutorial with all my rosacea. I'm really transparent about my issues with my skin. I think people relate to the fact that there's no filters. It's just honest, and it's not perfect, but you can almost take this idea of incredible the skin you want to have, you can manifest that look and feel by using the products. Oftentimes people say, "Oh my god, your skin is so beautiful." And it's not, but I can fake it. I love the idea of embracing age. I've really been allergic to the phrase anti-aging because I think that that's ridiculous. We need to embrace [aging]. How do you do it the most gracefully you can and make the most of it?
Are there any other new launches coming up that you all can share about?
Neville: We're launching a second [Lip Suede] lip palette in May. It's been our biggest customer request. 
Westman: I tried to make it ages ago, but I had to change the formula because it's a more sheer finish as opposed to matte, so it took much longer. Our existing Lip Suede is 97% natural. It's so beautiful, and it's refillable. The performance of the whole thing is stunning.
Will it launch everywhere?
Neville: Yes, to everyone. 
Westman Atelier sells a $58 dollar mascara. What makes it worth that price?
Westman: It has all kinds of benefits for your lashes. We chose to make a formula where the raw materials cost more money. We use minerals to achieve that jet black color. We use all types of different oils for the health of your lashes: chicory root, carnauba, birch tree extract. We also have to make it in very small batches. It's very hard to compete with the big players in mascara without using some of those questionable ingredients. So, we have to make it in tiny batches. It's no joke. This mascara is very challenging, but it does perform beautifully.
We did a deep dive into some of the bestselling mascaras early on with our green chemists. We discovered that their ingredients are found in antifreeze, gasoline, all types of ingredients that you put very close to your eye, and we were mortified. That was a big catalyst for us to make this incredible mascara. We worked with three different labs, 45 mascara wands. We finally achieved this beautiful formula that's actually 96% natural, which is inconceivable almost. When we briefed our labs and gave them the [ingredient] blacklist, they all laughed and said that's impossible, but, then, we said that we're working in parallel with other labs because we need the best in show. 
What do you think about an exit?
Westman: This is our baby. We have so much to do.
Neville: I think we're a long way from that. We're in that really exciting time. It's so exciting to see the kind of talent that we're attracting [to our team]. We have really great people and an abundance of women. We feel really proud of where we are. We've definitely got a lot of work to do. It is very complex, particularly with the way that we've approached it, but I think ultimately the consumer can sense it and feel it when they hold the product. Certainly, from a product development perspective, it's very challenging.
Westman: It's rewarding. It's almost like having a baby. You say you're never going to do it again because it's so painful and brutal and traumatizing, but then you forget and you've done it again, and you're like, this is the most amazing thing. 
Neville: We've been developing this Squeaky Clean product [lip balm] for close to three years, and we're going to launch it next week. We've been working on our refillable compact for the best part of two years, and we're launching it in May. 
Westman: Then, we've worked on a few other products for four years, and they're nowhere in sight yet. 
Neville: It takes a long time, and we're not about just putting out newness. Everything's got to have a purpose. As we get deeper into some of these projects, I gauge it based on the excitement from the team [since] I don't use the products. I use some of the skincare, but that's coming.
Westman: It's really nice to work this way. Although it has so many challenges, it's so rewarding because it's all basically a snapshot of what's in my head and what I want to create. It's not anything that's studied. It's not coming from a corporation telling me what is needed or anything like that. It's all organic and authentic. I'm trusting my gut, and it seems like it's doing OK so far.