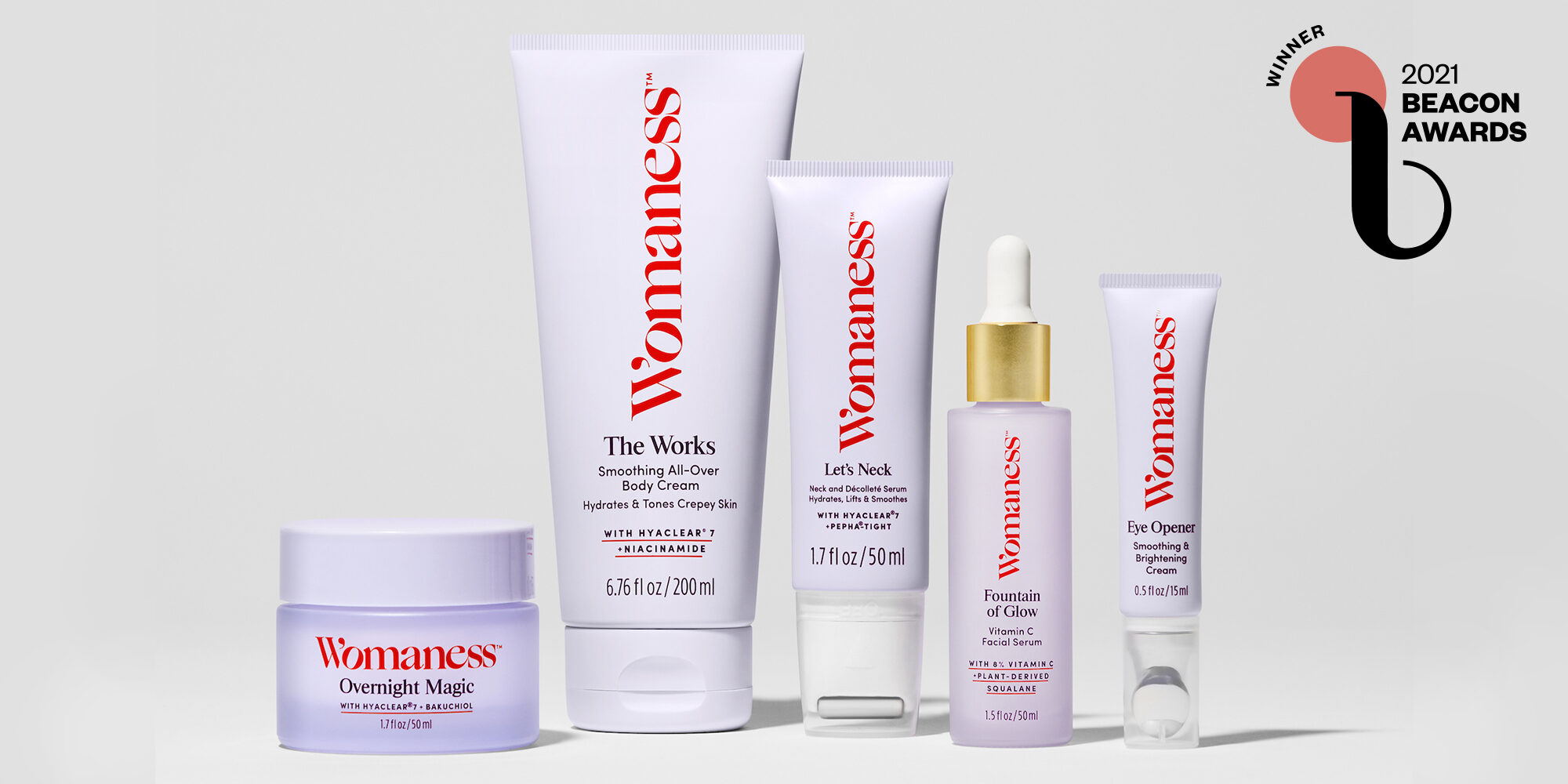 Womaness Co-Founder And Former Target Exec Sally Mueller Shares Five Winning Brand Launch Strategies
Nearly a year ago, Womaness, winner of the 2021 Beacon Award for Best Brand Launch, launched with
13 products spanning skincare, body care, wellness, sexual health and incontinence on its e-commerce website and in Target stores across the country. This year, its
sales are expected to exceed $5 million and at least triple last year's turnover. 
Designed to support consumers facing a myriad of perimenopausal, menopausal and postmenopausal symptoms, including vaginal dryness, hyperpigmentation and loss of skin elasticity, Womaness's retail footprint in 2022 will surpass 1,800 doors in the United States as it adds another chain to its distribution. Currently, the brand is available through Amazon and QVC's site along with Target. So far, skincare, supplements and sexual health products have been strong sellers. Among the top items are silicone bullet vibrator Good Vibes, body cream The Works, supplement Me.No.Pause, and neck and décolleté serum Let's Neck. Since Womaness's debut, sleep supplement Let Me Sleep joined its product lineup, and three releases are due out in the spring.
It's not surprising that Womaness came out of the gate blazing. Sally Mueller, co-founder of the brand, has a long history of orchestrating brand launches from different perspectives. Prior to Womaness, the former Target marketing executive was chief brand officer at Cherokee Inc. and Clique Brands, where she helped develop skincare brand Versed. Below, we outline five key strategies that have been critical to Mueller's execution of successful brand launches.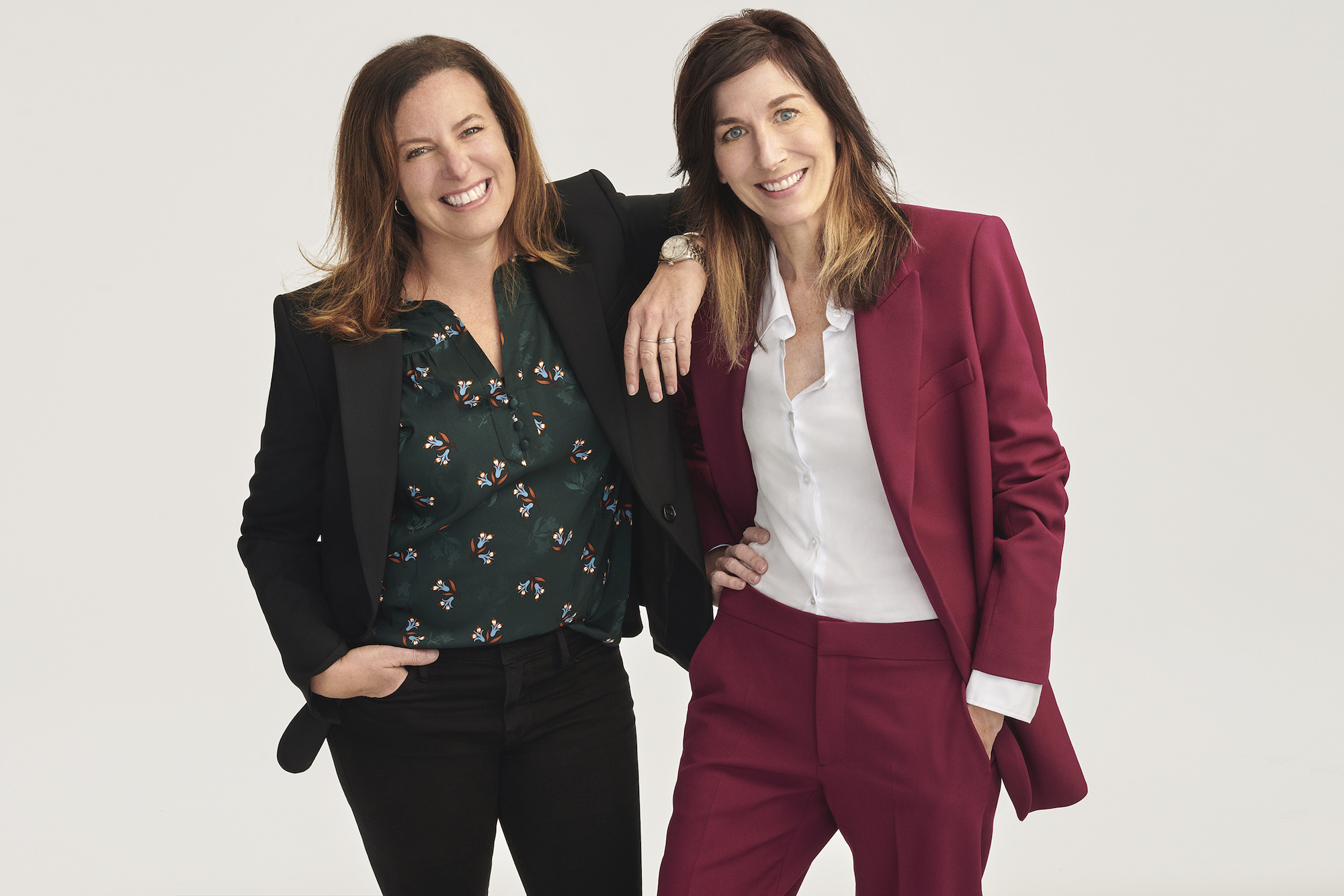 1. Prioritize Understanding The Customer
Mueller emphasizes an understanding of the target audience should inform every decision, from product development to advertising strategy. She thinks that basically any method a brand pursues to enhance the understanding of its target audience such as their shopping venue preferences or gaps in their product stashes is worth the investment. In-person interviews, digital surveys and third-party consumer studies can be used to validate assumptions. 
Mueller and Michelle Jacobs, her co-founder at Womaness, are the same demographic as their brand's core audience, a factor that was beneficial in their grasp of its product likes and dislikes, but they still depended on insights from structured forums with potential consumers and other tools to guide their business. "We want to make sure that we're hitting on the right communication points," said Mueller, noting, "What we've learned in the last year is that women do want to open up and talk about it [sex and menopause]. You just have to give them the platform and the forum to be comfortable to talk about it."
The reaction at press events indicated that Let's Neck, The Works and Me.No.Pause would become hero products—and that's how it's playing out. Let's Neck is the overall bestseller, and the biggest surprise has been the vibrator Good Vibes. "We knew it was an important item in the line, but we had no idea that it was going to do as well as it is," says Mueller. The vibrator sells better in physical stores than online because of older consumers' inclination to shop IRL.

2. Nail Down A Relevant Approach To Building Awareness 
TikTok may be the buzziest social platform in beauty, but, instead of jumping on the bandwagon, Mueller advises founders to pin down where their customers are actually consuming content and zero in on those platforms. It was an intentional choice at Womaness to strive for securing traditional press hits rather stoking social media virality. "Our woman is still consuming traditional media," says Mueller.
Womaness hired Maser Communications for press outreach and organized a virtual press tour with editor desksides about 30 days prior to its launch. The brand scored digital features that drove interest and sales from outlets like Bloomberg, Essence, Forbes, Shape and Today. Brand ambassador Kym Douglas appeared on "The Ellen DeGeneres Show," and her appearance drove $100,000 in sales over four days. Womaness held Womaness & Wine community engagement events via Zoom around the country. The events enabled the brand to collect feedback on imagery and messaging before going to market.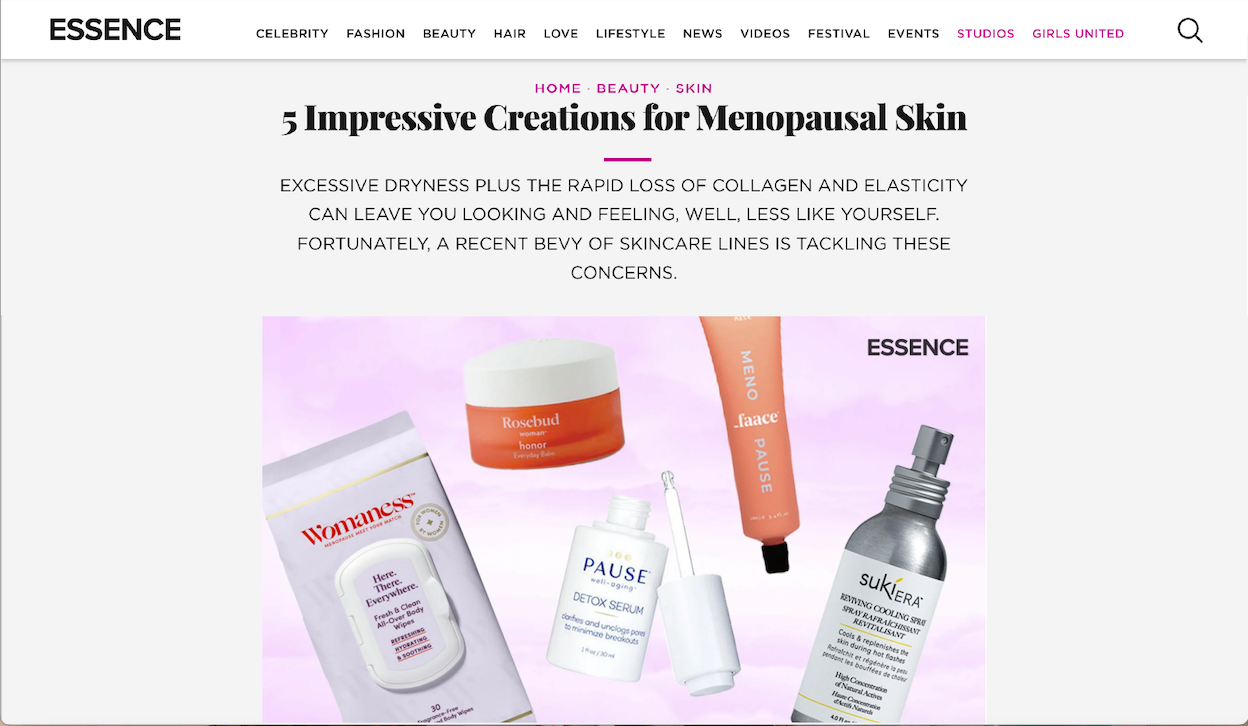 Less can be more when it comes to influencer relationships. During its first year, Womaness cast a wide net and partnered with 80 micro- and macro-influencers to amplify brand awareness. Moving into its second year, Mueller is whittling down the number of influencers to foster closer relationships with those who excel at storytelling. "Our woman really wants continuity," says Mueller. "She wants to get to know someone, she wants a deeper story."
3. Lean Into Content Creation
Mueller credits Womaness's concentration on educational content over shilling products as a big reason for the brand's value to its customers. A nationwide study it conducted revealed 70% of women aren't informed about menopause until they're actually in the throes of it. Womaness attempts to reach women earlier to better prepare them for menopause. Womaness has oodles of content to ready women for menopause, and address their concerns before and after.
The brand has a series called "Taking Questions" where customers can ask experts like Mayo Clinic endocrinologist Ekta Kapoor questions and another called "Womaness Woman" profiling influential women. The content is featured in emails, a blog entitled "The 'Ness," and on Instagram and YouTube. Womaness also  has a private Facebook group dubbed After Party that has registered high engagement.
4. Don't Overhire
Mueller warns against hiring a robust full-time team in the nascent stages of a brand. She favors relying on freelancers or contractors at the outset as a brand is finding its footing. Mueller says, "We stayed very lean because your business changes so dramatically in those first six to nine months, and then you learn what your real needs are."
To complement Mueller and Jacobs, Womaness has brought on an operations manager. Mueller says emerging beauty and wellness brands should look for subject matter expertise in potential employees, and really hone in on people who thrive in a startup environment. "It is not for everyone," says Mueller. "The highs are really high and the lows can be really low, so resiliency is so important."
5. Map Out Retail Distribution 
Womaness raised $4 million in a seed round led by Unilever Ventures and Obvious Ventures, but, even for brands that have raised capital, every dollar counts. Womaness chose to put its money primarily behind inventory production, marketing and retail distribution. A month after going live on its site, the brand debuted in Target stores with ​​most of its units. Its supplements were placed in the retailer's women's health section initially and, four months later, its skincare products landed in the beauty section.
Mueller suggests it's imperative for brands to think through the implications of wholesale on their cost structure whether they follow Womaness's early entrance into a major retailer or not. She says, "Are you going into a Sephora, Ulta distribution or is it a Target, Walmart distribution? It helps you think about the retail price point, your COGS, what margin you can really support, not just in the short term, but in the long term because you set those retails right at the beginning and that really helps set your whole margin strategy." 
Mueller's knowledge of Target coupled with Womaness's capital cushion provided it with the confidence and resources to pull off a sizable retail rollout. She underscores brands should be prepared to shell out if that's their path because success hinges on leveraging many opportunities once a brand is on the shelf. Womaness invested in a combination of paid social ads on Facebook and Yahoo to drive traffic to Target, and rallied press and influencers to spread the word. Those levers aren't cheap—and they're on top of the rest of the expenses. 
Mueller says, "If you add up the inventory requirements, the marketing requirements, maybe participating in the sampling program and even contractors to really help make that happen, it can be well over a million dollars."