After A Year On The Market And $10M In Sales, Eric Ryan's First-Aid Brand Welly Revs Up Its Retail Reach
Serial entrepreneur Eric Ryan has a knack for spiffing up everyday products. He did it with household cleaning at Method and supplements at Olly. Now, he's doing it with first aid at Welly, a brand advancing along the distribution path of Ryan's previous ventures.
After an exclusive year-long run at Target during which it generated $10 million in sales, Welly is expanding its retail presence into 10,000-plus doors, including at CVS and Stop & Shop. It's also entering the assortment at Amazon, and unveiling bandage prints featuring llamas, sloths, tie-dye swirls and heart graphics. Together, Welly, Method and Olly have an enterprise valuation of over $1 billion, according to information Ryan provided CNBC. S.C. Johnson and Unilever acquired Method and Olly in 2017 and 2019, respectively.
To raise its in-store profile, Welly is erecting in-store display units meant to encourage quick brand discovery. The retailers it's adding to its stockist roster were selected for their multipurpose shopping environments, a key preference for the majority of Welly's current audience of primarily millennials and gen Xers wanting to shop many categories in one place. While the distribution push was sketched out prior to the pandemic, multicategory retailers are especially pertinent amid it.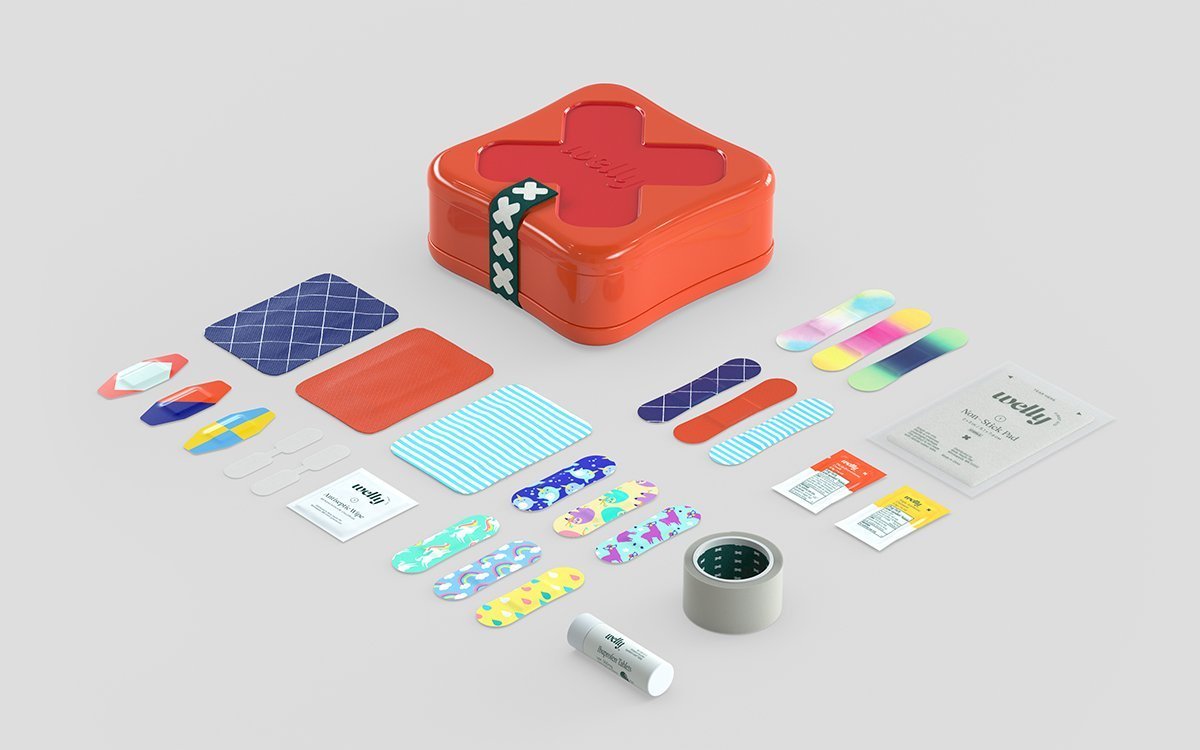 As it amplifies its retail reach, Welly remains committed to its launch partner, Target. The mass-market retailer will have exclusives on certain products, including Welly's new Adventure Kit, and Adult and Children's Medicine Travel Kits. Other new products that aren't exclusive to Target, the Quick Fix Kit and fabric bandages Colorwash in tie-dye varieties the brand calls colorwash, are quickly becoming top sellers. Tie dye is experiencing a resurgence as people stuck at home are looking to pass the time and spice up their wardrobes on the cheap.
"When you are up against a 100-year-old giant, finding ways to stand out is challenging."
Competing with legacy brands is always daunting, but it's especially daunting in a first-aid category that's dominated and even described by a single brand: Johnson & Johnson-owned Band-Aid. Laura Conlon, VP of marketing at Welly, admits, "When you are up against a 100-year-old giant, finding ways to stand out is challenging." To stand out, Ryan and Welly co-founder, Doug Stukenborg, formerly VP and merchandise manager for healthcare at Target, aimed not to simply sell first-aid supplies. They sought to celebrate regular scratches and scrapes with elevated aesthetics.
"It was the idea that injury is actually a trophy of a well-lived life," Ryan told CNBC. "These products were always thought about as very much from a hospital to your home and very clinical. What if we designed it in a way that was much more about the accessory of life on the go and putting yourself out there?"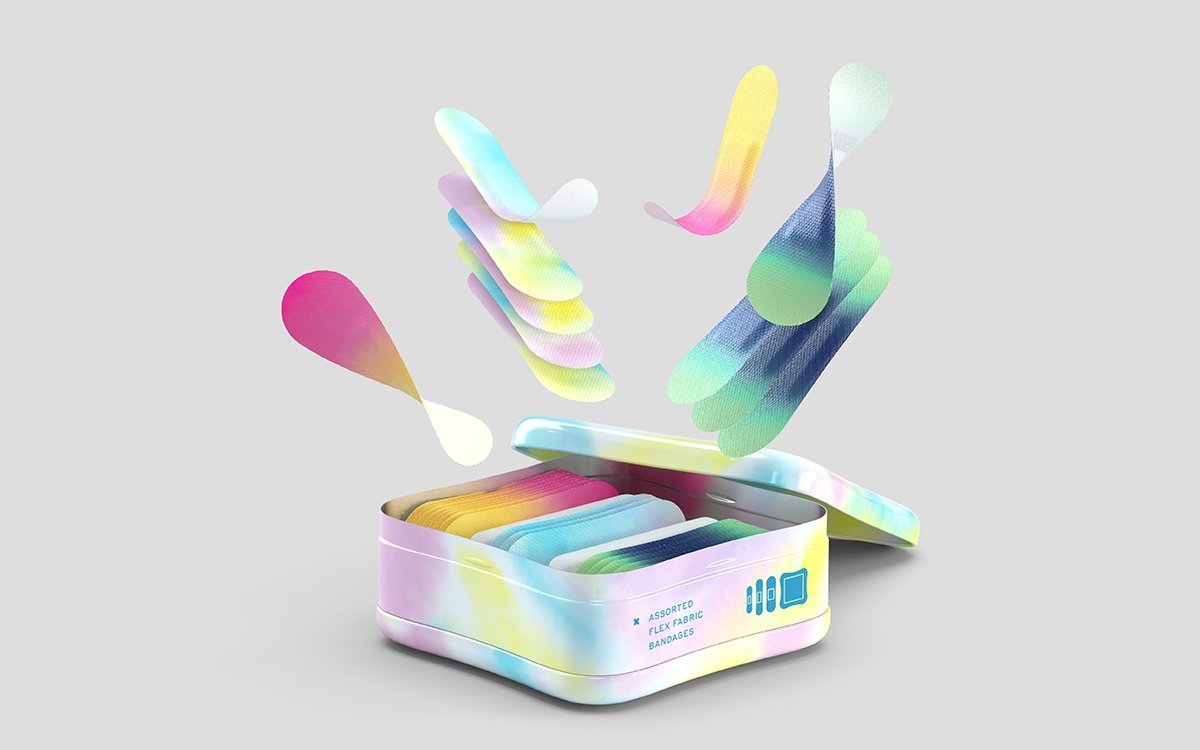 Welly enhanced the quality of first-aid merchandise with premium materials such as gentle silicone adhesives and latex-free fabrics. The brand asserts the absorption of its bandages bests the absorption of its competitors' bandages by a factor of two. It has offerings for people sensitive or fragile skin, and has swapped out traditional neutral-colored bandage fabric in favor of punchy colors and fun designs. There are rainbows, unique animals (think llamas wearing glasses), cartoon monsters, and phrases like "good vibes" and "it's all good."
"Injury is actually a trophy of a well-lived life."
Snappy product names turn ordinary bandages into Bravery Badges, Blister Blasters and Undercover Agents, the transparent hydrocolloid option. The names have helped position Welly as playful yet practical. The brand improves upon cardboard packaging by focusing on portability and storability. Its products come in easily stackable and sustainable tin casings. Refills are available for $3.99 or less. Hand sanitizers, flex fabric bandages and travel kits containing organized ointments are popular among busy families.
Gifting has been a marker of success for Welly. People have been putting its kits in Christmas stockings and Easter baskets. "Consumers began to alter their previous relationship with first aid," says Conlon. Illustrating that changed relationship, consumers are sharing Welly via social media. The brand currently has 18,000 followers on Instagram. In contrast, Band-Aid has less than 5,000 followers on the network. Social media drives a large amount of traffic to Welly's website.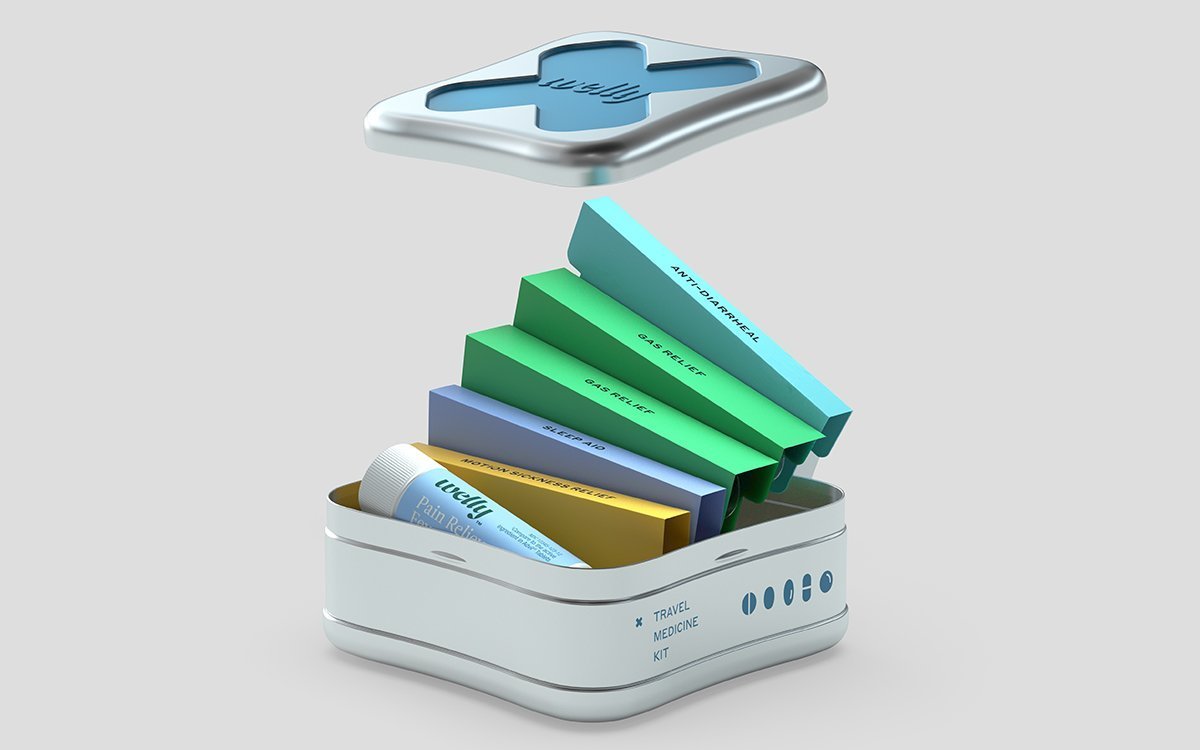 With a strong orientation toward brick-and-mortar retail, Welly didn't build its website to be a significant sales channel. However, as consumers shift to buying online as a result of the coronavirus outbreak, the brand has seen its site's business soar. Sales of Welly's Clean Hands hand sanitizer refills grew 817% for the month ending April 19. The brand's site accounts for about 10% of sales and, importantly, it's an efficient platform for connecting with shoppers and gaining data on how Welly fits into their lives.
"Listen to your consumer," advises Conlon. "Read reviews, answer questions, watch what they say on social media, and you will get great insight on what to lean into, what to move away from and what to do next."