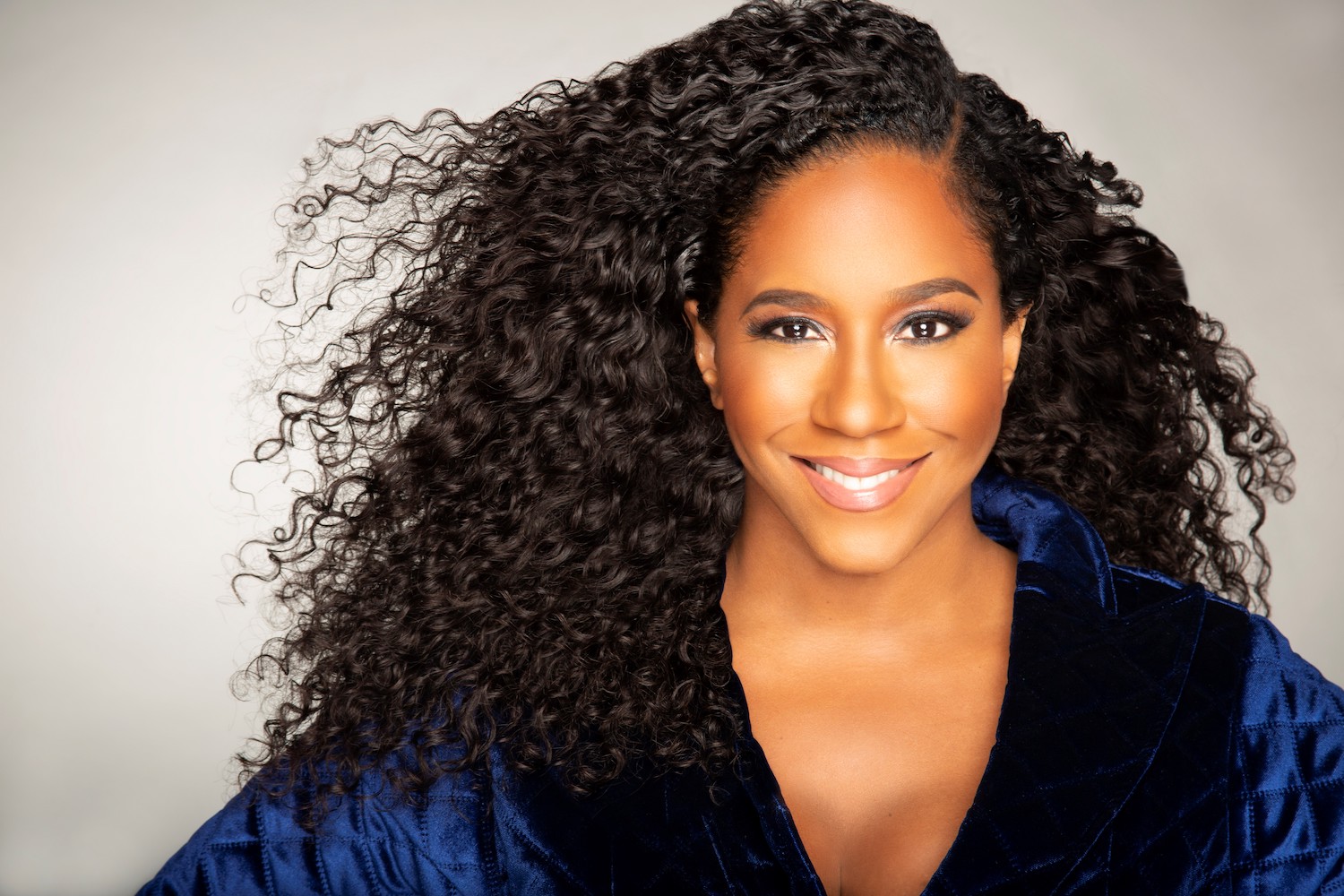 After 20 Years Of Curls, Founder Mahisha Dellinger Reflects On The Secrets To Her Success—And A Few Stumbles
The curly hair brand Curls has remained relevant for 20 years in a crowded market, no easy feat. Some might attribute its longevity to good timing. The brand launched as the natural hair movement was picking up steam. Others might point to luck. Founder Mahisha Dellinger lists staying true to herself and the brand's DNA as well as her continued control over Curls as factors in its staying power.
"Being hands-on has been important," she says. "When you step away as a founder, you can lose some of the personality that you started the company with. Being heavily involved with my team is super important and making sure they get my vision and that we are aligned."
Self-funded to start, Curls partnered with Ouidad and Bio Ionic owner Beauty By Imagination in 2021 to accelerate growth. To celebrate the brand's 20th anniversary and look to its future, it held a July event at the Black Hair Museum in Los Angeles, followed by a pop-up at Ulta Beauty in Dellinger's hometown of Sacramento as part of what it called the Your Curls Can tour. Curls entered Ulta in April of last year. The brand is also available at Target, CVS, Walmart and Sally Beauty.
Beauty Independent spoke with Dellinger about the early days of Curls, retail woes, product disappointments, her approach to funding, and what's next on the brand's docket.
What led to the start of Curls?
I was a newly natural mother that was looking for organic and natural products for my hair. I was no longer interested in relaxers because of the chemicals and didn't want to introduce those to my baby or my bloodstream. At that time when I launched there weren't options for us, so I looked to see if there was, one, a sustainable business that others were looking for and, two, what products were needed, what were the misses, what were the gaps. I did my due diligence and hired a cosmetic chemist—and the rest is history
How much money did it take you to launch your brand, and how long did it take you to develop it?
I had $30,000 in my personal savings, and it took about nine months to get from research and development to launch.
Was there an element of the brand in the beginning that helped to jump-start the business?
Launching it was slow going, but the kickoff really for the brand was when we launched in Target [in 2008]. The buyer Linda Solomon, who actually still works for Target, but is not buying for ethnic hair anymore, saw a gap in her consumer offering and saw a decline in relaxers. She went out and said, "Well, there must be something else going on. What else is going on in this market?" She found us. We were what some back then considered underground because we were really just touching the consumer where she was versus mainstream in stores.
She gave us and three other brands a test of 105 doors because she figured something was shifting and moving. That was the opportunity for us. It was fresh, new, different, organic, natural and wholesome products for natural hair. There was a movement happening, so we launched at the cusp of that return back to natural. The timing, the opportunity and the right products created the success.
Were you mostly selling direct-to-consumer on your website prior?
Correct, 100% e-commerce. It was slow, but year over year we had double-digit growth. Then, three-digit growth happened when we launched in retail, and the trajectory kept increasing from there moving forward as we got into more retail outlets.
What's your distribution strategy?
Go where our consumer is, point blank. So, our consumer is primarily at Target, that's the No. 1 retailer she goes to. She's now tapping into Ulta Beauty, so we just launched there last year, but she's also in CVS, Walmart, Sally Beauty on occasion. We distribute where we see based on numbers that consumer goes. For Hair Under There [wig haircare], for example, we do OTC, so that's beauty supply stores, that's a heavy market for us. It's all around making sure that we are where she is.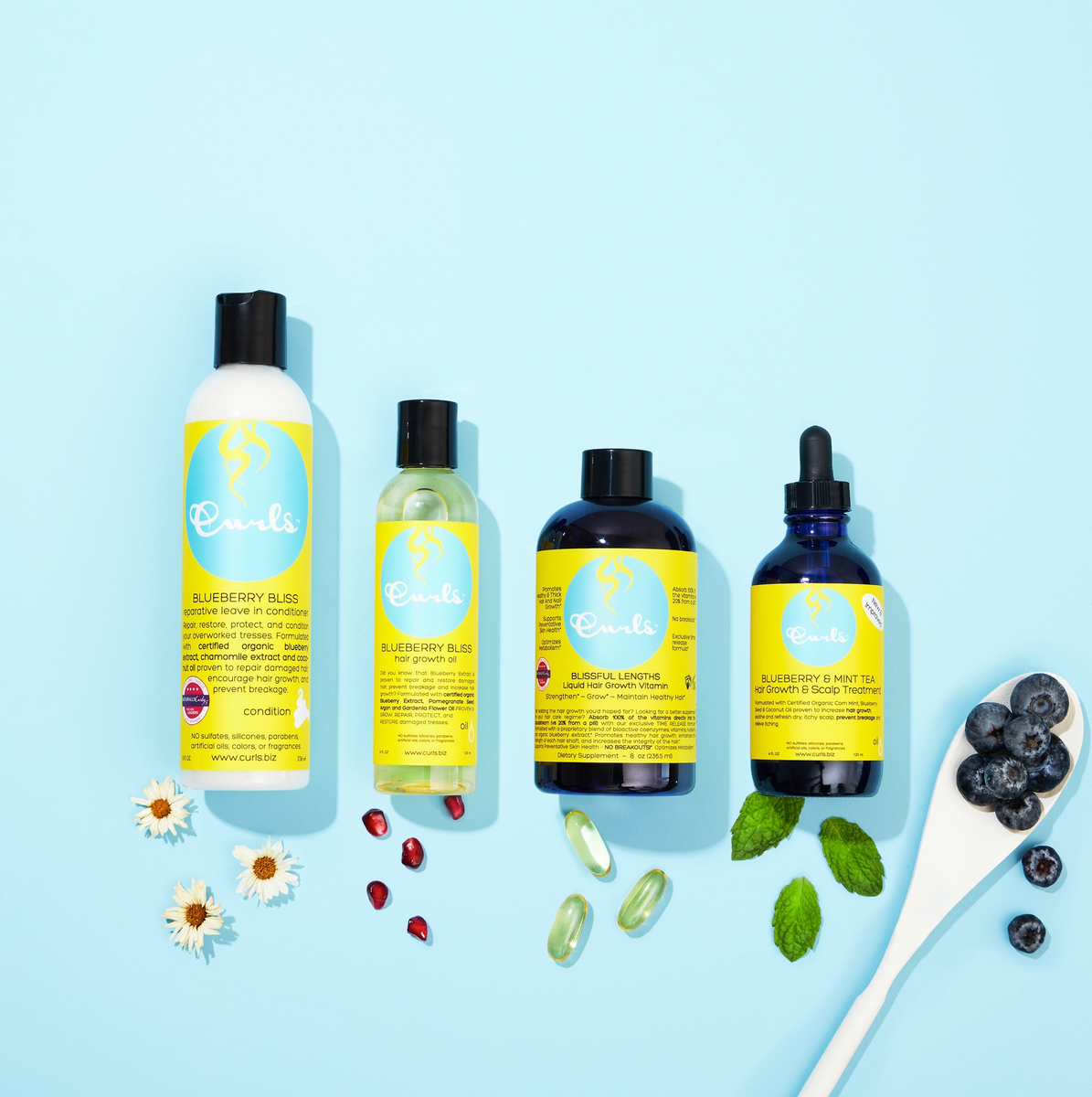 How many products did you launch Curls with?
When I flipped the switch on our website on August 2nd, we had four products in each collection, so four for adults and four for children. I remember that day we had eight orders total, and I was super happy with that. We grew to have 10 in the adult line, and we kept expanding. After we grew and got into retail, we started adding different collections.
How many products and collections do you have today?
Over 200 products, about 10 collections, and accessories and tools.
How do you think about expanding the product assortment?
First things first, we have to make sure it's always important that we deliver something the consumer wants and needs, not throw something out that I think they need. We have to listen to the consumer. Filling white space is important and making sure that it's something that hasn't been done before.
Ingredient stories are also key for our brand. That's what we're known for, formulating with the ingredients that haven't been overused before or used at all that have a proven, scientific story behind the support of the hair follicle, whether it be growth, strengthening, repair, whatever it may be. Couple that with great performance, which is important. The third element, which is important for Curlistas, is a natural, nice fragrance.
Right now, we're going into a new space. There are so many women of color and otherwise that are experimenting, wearing either regularly or just for fun extensions, wigs and weaves. Those "adornments" as I call them are now a fashion necessary, so the question is, what are you doing to your natural hair when you are in that protective style?
Women of color that will typically wear a weave for up to two months. The hair has to remain moisturized so it doesn't break when you take the hair down. For maintenance before you install products and after you take them down, clarifying the scalp, deep conditioning the hair with a mask, those are part of our new collection Hair Under There. It's a new space, but women need that because we're wearing more and more coverings on our hair.
Do you have a product you consider your hero product, and how did it come to be?
We have a hero collection, the Blueberry Bliss Collection, which is our flagship collection that people mostly know us for. It's just super popular, and the products continue to perform wherever they are sold. It came about because blueberry extract is proven to repair damage, prevent breakage and encourage hair growth. Those are great data points. Blueberry extract is not only good for your body, but for your hair and your skin. Consumers also love the fragrance, and the performance of the products are great.
This came about with me looking at about the 10- or 11-year mark, where we were growing, growing, growing, and the sales became stagnant. You never want to flatline, right? You always want to have an upward tick. I said I need to figure out how to rejuvenate the company. That happened with the Blueberry collection.
I started doing my research, looking at what great food-based ingredients are available that would be great for hair, found blueberry extract and dug into that ingredient. I also was definitely happy that no one in our category had formulated with it before. Everyone was doing coconut oil, olive oil, shea butter, all of the same ingredients over and over again. We wanted something different. It was fresh, and it did well.
What do you think accounted for that stagnation at the 10-year mark?
That's just typical business. When you have an established business, you grow, grow, grow, and you can get stagnant. You have to evolve or you dissolve. So, you continue to innovate—and it's cyclical. It's something that happens. If you look at, for example, Clorox bleach, Clorox was one kind of product in a bucket, and over time they had to continue to find new uses, right? So, they have Clorox wipes. The product manager for Clorox has to continue to come up with new innovations because of the nature of business.
Have there been any product failures or disappointments along the way?
We didn't have product fails, but we did have product disappointments as far as sales. We launched two collections, and these were really amazing collections, I still stand by them performance wise, product wise, but they're so dramatically different from our name, our namesake, but all the buyers wanted these collections. They wanted something new, and they kept asking for more from Curls because we were really performing well. And, unfortunately, we went to market too fast.
I think we got too comfortable in the success of rollouts and performance that we skipped a key piece of what we usually do in development, which is, we develop the product, test with a test group, and then we're online for at least a year, and we're getting the consumer excited and into the collection online before we go into retail. That has always been the proven recipe for us.
Well, buyers were super impatient and wanted more and more from their established key brands that we skipped that piece and went straight from development to store retail shelves and did not pump out units per store per week as fast, which is a requirement when you are in a retail store.
Target, Walmart, CVS, you have to sell a certain amount of units per store per week. There's a benchmark, and if you do not meet that benchmark, the products can and will be deleted. When that happens, you get a massive bill. All of your products become discounted heavily, and that bill comes to you. So, that happened to us, and it was to the tune of $5 to $7 million.
What are your biggest learnings about retail, and do you have any advice for founders hoping to get into retail?
My biggest learning is never skip a step that's been proven to be successful. Don't take any shortcuts, even when people are demanding new, fresh from you. Continue with your path of what your brand is about, what your company's mission and vision is about. Don't get enticed by dangled carrots from retail partners. You have to continue down your course, your path. We didn't do that, and that definitely hurt us.
One time, we were requested to create makeup by Target. I love makeup, but I don't have a passion to create a makeup line, and they were pushing for us to do so. I rejected that opportunity. You got to do what you're passionate about. After the failure of those two other collections, I immediately was able to see the writing on the wall and say no. Now some other brands didn't say no, launched and then got deleted. So, you got to stay true to your purpose, your passion and your goals.
What's been your take on marketing and social media?
Connecting to the consumer is super important, being that authoritative figure that she trusts, who talks to her, responds to her and engages with her. We're very big on hearing what she needs and making sure that we deliver. That's key, and they see that on social. They like to feel connected.
And they also have to touch the founders. With founder-based brands, especially in this space where you have a lot of Black-owned, female-based brands, you're able to touch the owner and speak to her. You can follow her on her page, you can go live on them on our page. You can't do that with the founder of Pantene or whoever created Tresemmé. This is a benefit that we have, and we continue to tout that.
Beyond that, we give back to our community, and that's visible in our social. A big piece of our consumer base either have or down the road want to have a side business or maybe a main business. Since I've done that with success, that's another piece I bring that's different from me selling a brand to them. I'm able to mentor women.
I have created a nonprofit, which we have people come to on a regular basis to get free classes about creating their businesses. We had them in person, now we have them virtually. It's called Black Women Making Millions Academy, and it's an amazing resource for women of color that don't have the information, resources, access or tools they need to get to and through to success. That's a part of the DNA, and incorporating that into the personality of the brand is definitely something that has helped us.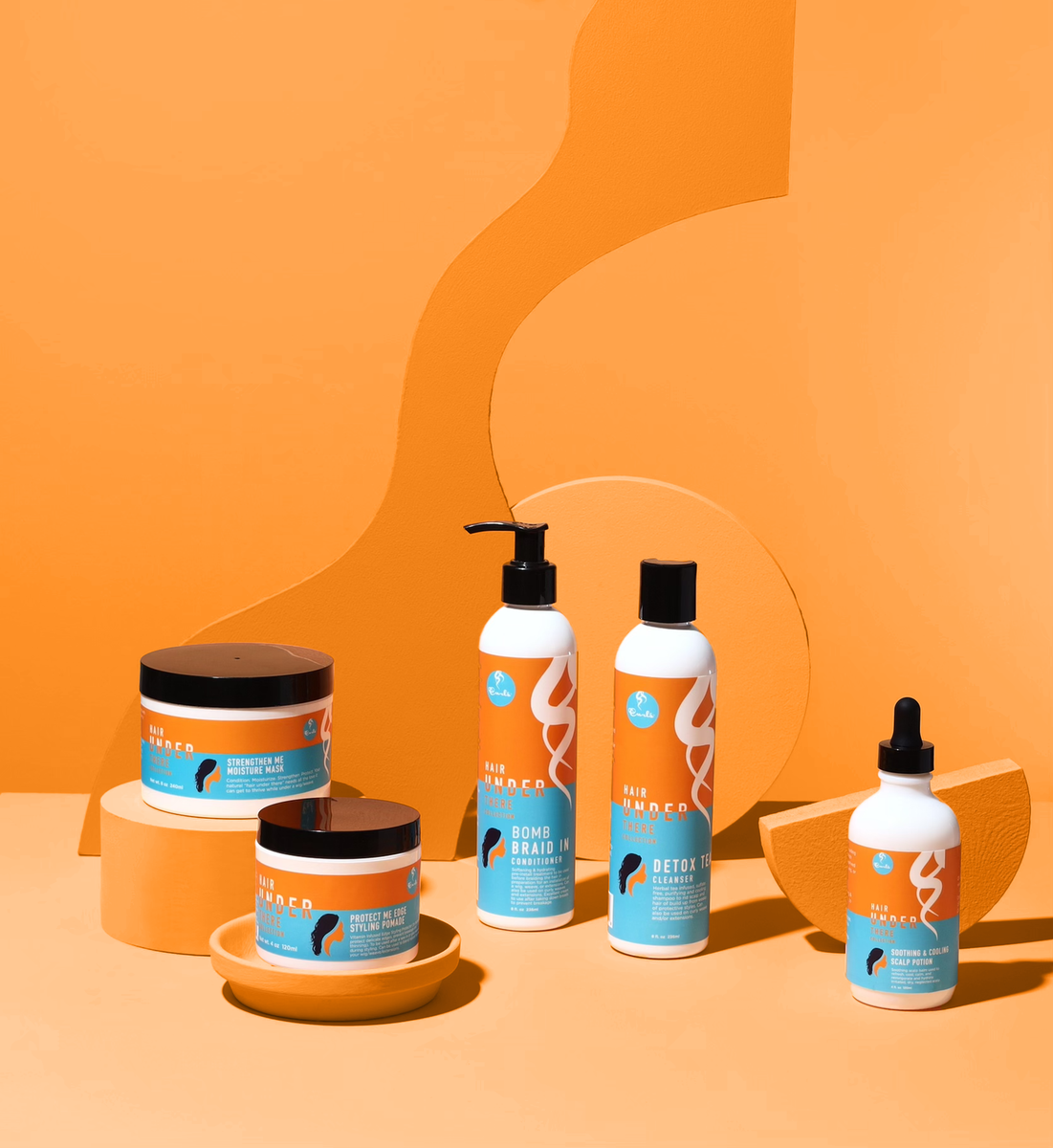 What are some of the biggest challenges that Black women founders face?
Not having the information, resources, tools to get what they need for their business success [and] lack of access to funding. Other counterparts tend to have an easier chance at getting the funding they need, but also just having the training. For example, if I meet 10 founder-facing businesses, nine out of the 10 will not have a business plan or a marketing plan. In order to get where you're going, you need a roadmap. So, we try to provide support for that as well. I'm trying to help bridge the gap.
What was your approach to funding Curls?
When I was brand new for the first few years to get funding. Despite having exceptional personal credit, I could not get a small business loan to save my life. So, I used my personal savings. Once I started making money and the floodgate opened, everyone was calling me, and I didn't want a loan at that point. It was all self-funded, and once we got to Target and all of the other retailers, we didn't need funding anymore.
Have you thought about an exit?
Not at this time, I think I still have a lot more to do. I don't see it coming in the near future.
For other entrepreneurs building haircare brands today, do you have any advice for how they can stand out?
Bring your DNA to whatever you develop. Don't try to copy what someone else has done, it's their sauce. It won't be the same, it won't taste the same. Bring your unique sauce with your unique recipe with your flavor. Bring your USP [unique selling point], figure it out and see what's missing. See where the gap is.
But don't be afraid. If you see an idea that's unique in another industry that you thought, darn it, they got to it first…if you go down the water aisle, the bread aisle, there are so many brands, so there's space. You can be the second or third and do it better than the first. Find out what the first brand that launched did well and what they did not do well, and capitalize on what they did not do well. Deliver and bridge that gap, but always find ways to deliver above your competition.
What does the future hold for Curls? 
We're going to add tools and accessories to the lineup. Tools meaning brushes and combs, but then also potentially the straightening areas, so think of diffusers, blow dryers, flat irons because I go from curly to straight from time to time, but I want to do so in a healthy way, same with my children.
So, we want to create additional products for every piece of our consumer's life, not makeup, but in her beauty space, what she needs for her skin, for her hair, whatever she's doing. She's changing up her style, and doing a weave tomorrow. Maybe we'll look into actually offering hair, but overall we're trying to meet the needs of that whole consumer and explore into all those different markets.