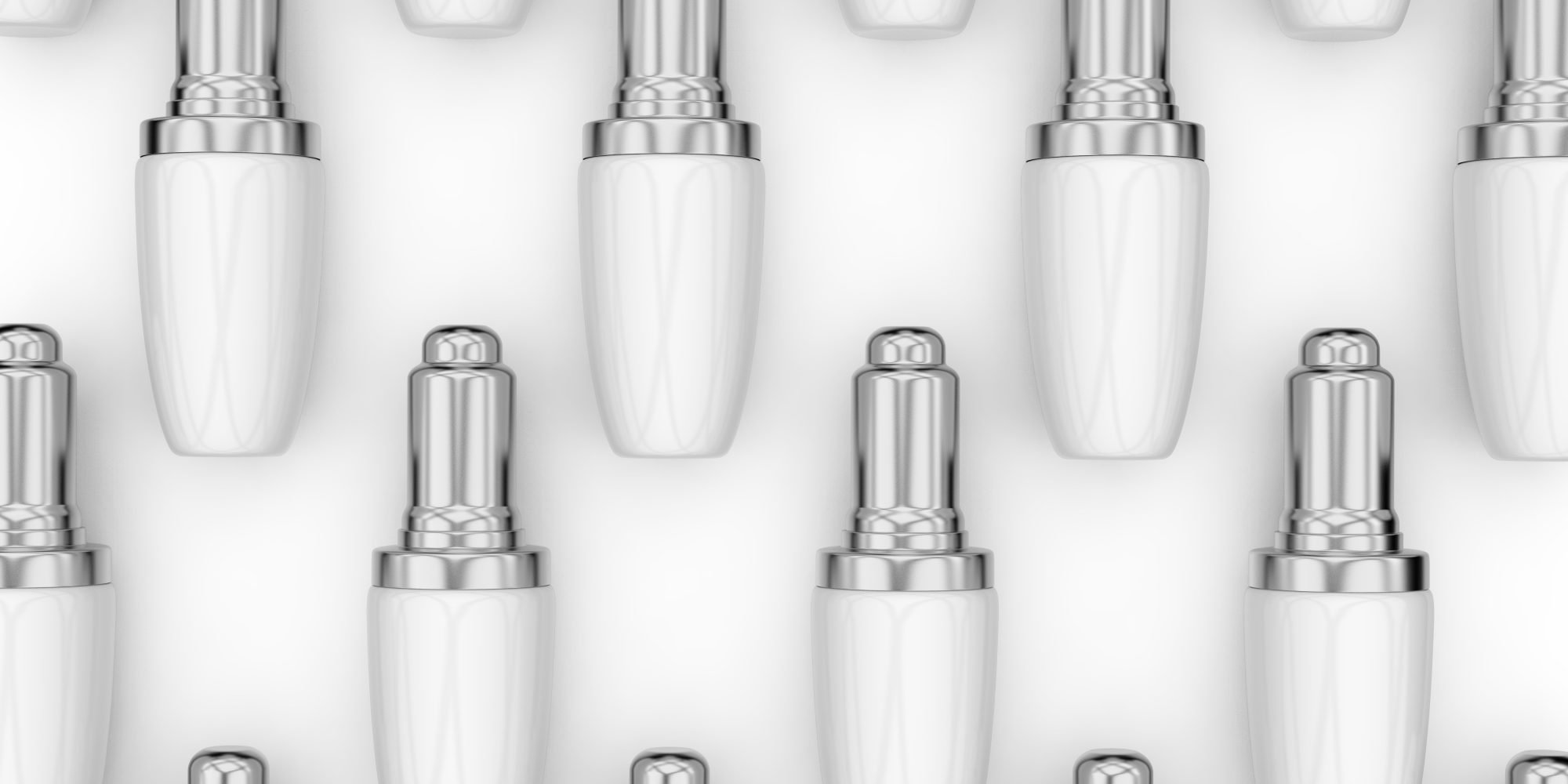 Airless Pumps And Large Sizes: How The Pandemic Is Shaping Beauty Packaging
There may be no other period in history in which packaging has received as much consumer attention as it has during this pandemic. The mysteries lurking on the exteriors and in the interiors of merchandise have put it under the proverbial microscope.
Beauty packaging certainly isn't excluded from scrutiny. In shops and at home, beauty industry experts predict consumers will be worrying more and more about whether dirty digits have unwittingly contaminated creams with COVID-19 leaving the virus lurking in jars, waiting to strike. To assure safety, they envision higher hygienic standards for the methods in which product containers are shipped, stored and accessed.
"The pandemic will make consumers more aware of and have a preference for brands that use airless or tamper-resistant packaging," says Alison Cutlan, a scientist and founder of Biophile, a skincare line that has airless packaging. "Consumers will also prefer products that are freshly made, and they will use them up faster." To prevent Biophile's formulas from being exposed to germs on users' hands, they're dispensed through airless pumps immediately prior to application and not touched before then.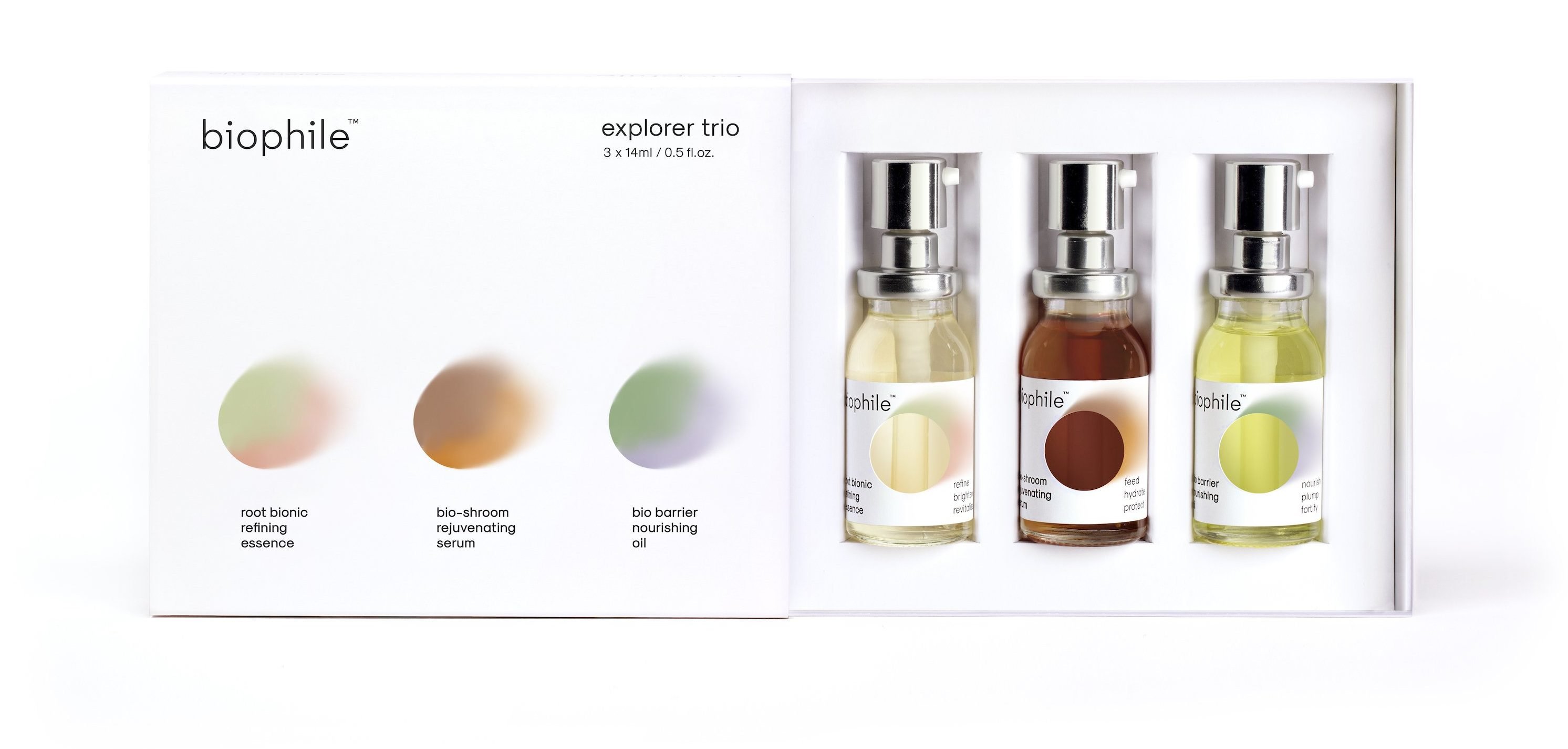 Airless packaging isn't new. Many brands, especially luxury skincare brands, have relied on airless bottles and jars to preserve the efficacy of sensitive formulations. "High-end brands use airless packaging because, if the formula comes in contact with oxygen, it can actually dilute or affect the ingredients," says Evan McVittie, marketing and innovation manager at packaging manufacturer Unique Distinctions. Airless packaging has been the province of prestige lines because it's priced at a premium. McVittie details a 100-ml. airless tube is 60 to 80 cents, double the price of its non-airless equivalent.
Another noted quality of airless packaging is its ability to keep product contaminant-free. Consumers don't have to be concerned about bacteria or a deadly virus being transferred from their fingers to their firming eye cream. "Dispensing solutions like pumps, sprays, closures and airless packaging help limit the possibility of cross-contamination, as the formula does not repeatedly come in contact with the skin," explains Philippe Erhart, president of beauty and home for the North American division of consumer product specialist Aptar. "Each has its own benefits based on the consumer preference and the type of formula it is intended for."
"The pandemic will make consumers more aware of and have a preference for brands that use airless or tamper-resistant packaging."
It's also easier to properly clean the exteriors of airless packaging for consumers as fearful about what's on the outside of jars and bottles as what's on the inside. New York plastic surgeon Dara Liotta prefers airless containers for this reason. She says, "[With] an airless, plastic pump dispenser, the entire container can be submerged and washed with soap and water, both when initially purchased and intermittently between uses."
Though research firm GlobalData listed consumer demand for touchless packaging one of the four major trends in the Asian beauty market in the wake of Coronavirus, Erhart and McVittie haven't detected a spike in demand for airless packaging from North American beauty brands since the outbreak stateside. Instead, Erhart points out pre-pandemic packaging trends are accelerating. "Brands are increasingly looking for dispensing solutions that help address the omnichannel supply chain," he says. Locking mechanisms on tubes or disc tops that keep product in the package in transit are helpful for merchandise traveling long distances, as is the case with e-commerce shipments. Erhart says, "These products are also ideal for on the go, as it's built into the packaging design versus something like a shrink band, a short-term solution [that] doesn't help much once the product has been delivered."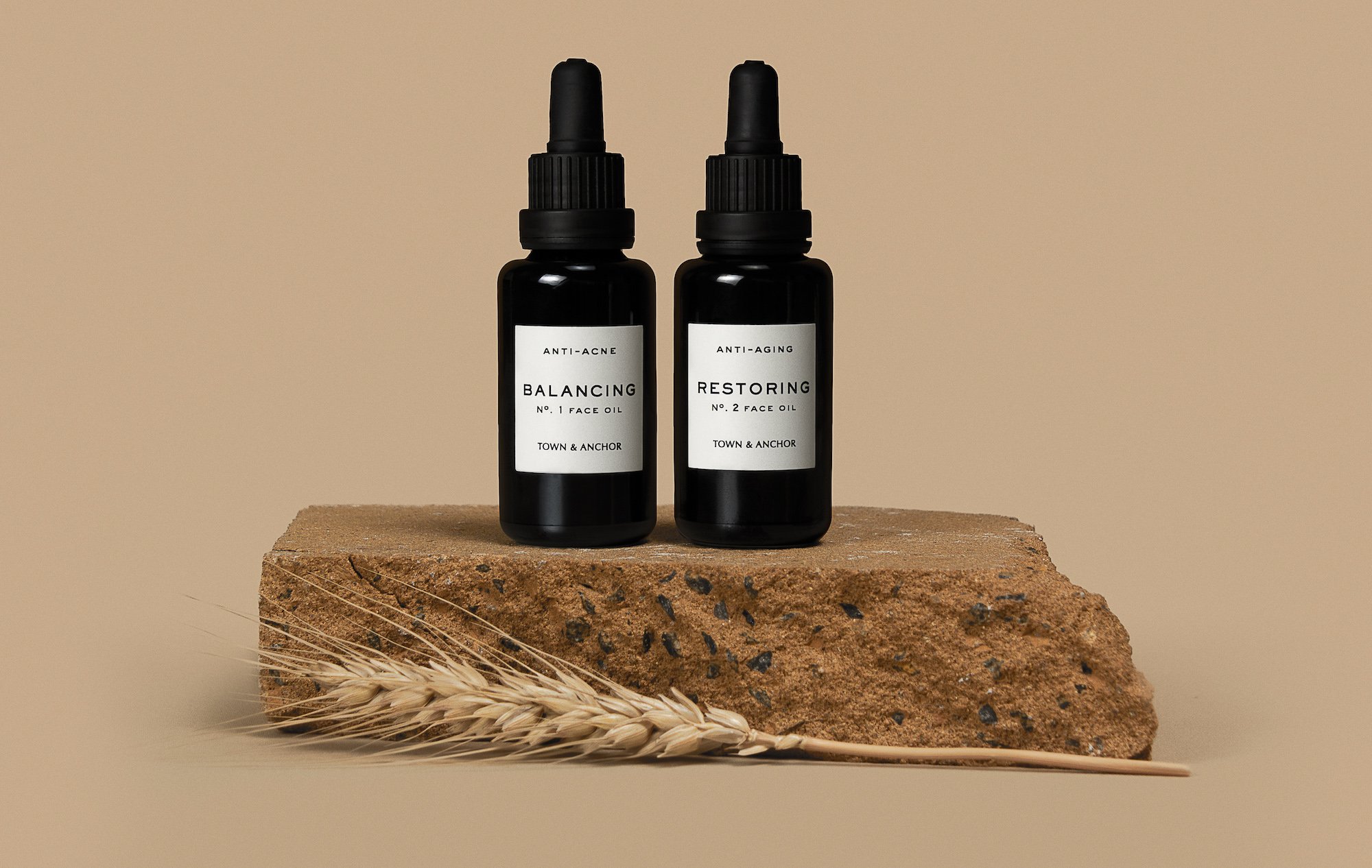 McVittie's clients have been transitioning to e-commerce-ready packaging for several years. "There's been a big shift towards that because a lot of brands are selling direct-to-consumer," he says. "Tubes and airless bottles are pretty durable, so some brands are shifting towards that. If it's a larger formula that needs to go in a bottle with a pump, what we've seen brands do is actually ship with a regular screw cap and, then, have the pump alongside them. The end consumer puts on the pump, and that avoids a lot of headaches potentially."
The headaches for consumers are multiplying in the era of COVID-19. As a result of studies showing the virus can stay alive on cardboard, metal and plastic, people are sanitizing packaging that's piling up as their shopping habits migrate online. Brands are offering packaging options to enable them to cut down on their reorders, and therefore their time-consuming sanitization efforts. Town & Anchor, for example, has launched larger sizes. The standard 1-oz. size of the skincare brand's Balancing and Restoring face oils retails for $39. Customers can order a larger 3.4-oz bottle of the oils for $121. On April 7, clean skincare brand Youth to the People has introduced a refill size of its Superfood Antioxidant Cleanser. The new 16-oz. bottle sells for $64, an $8 savings on the price of two 8-oz. bottles.
"Retailers will have to trash all existing testers and start fresh."
"With the current pandemic, we realized that this was an opportunity to continue to define our lux-utilitarian approach that would limit repurchasing needs and reduce the dangers of package handling," says Town & Anchor founder Parisa Morris. The larger size comes sans secondary packaging in a glass recyclable bottle. The brand provides a copper funnel to ensure a simple refill process. Morris says, "We have always been a minimalist company that has pushed for more multiuse within an industry that boasts single-service treatments. With the larger, macro-sized options, we have a chance to educate our customer base and the niche beauty space on this growing ideology."
In early March, before widespread retail shutdowns were enacted, the public voiced concerns over the safety of in-store product testers. Some took to social media to urge Ulta and Sephora to remove them all testers from stores. During this current retail reprieve, tester systems are being re-evaluated to address safety and hygiene concerns. "Retailers will have to trash all existing testers and start fresh," says Sonia Summers, founder of beauty retail consultancy Beauty Barrage. "Some may prefer or require single-use samples for testing. For those using testers in-store, customers will require help from an associate or brand ambassador. They will most likely wipe down and sanitize testers before and after use."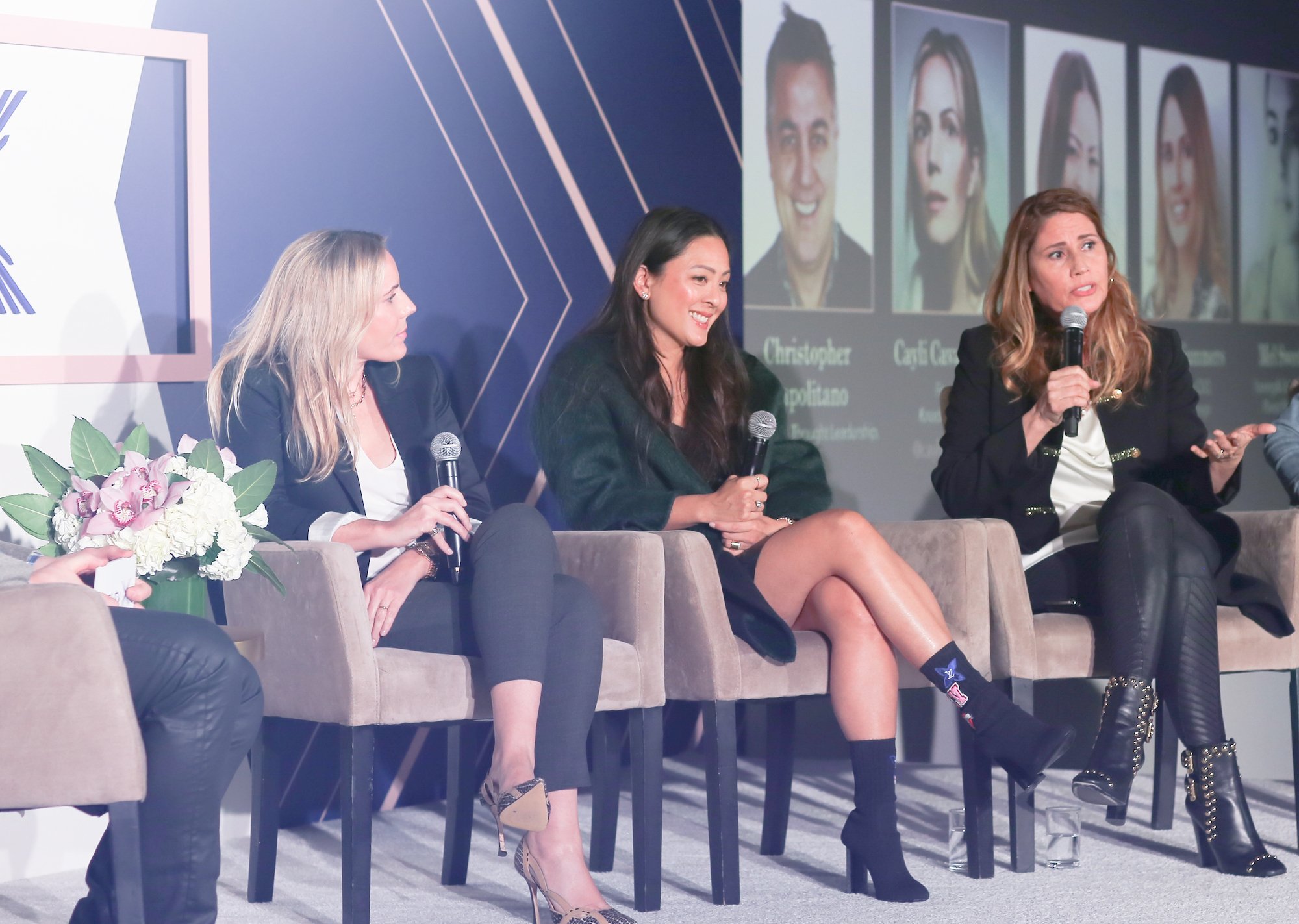 Summers surmises that some prestige retailers that have incorporated testers may resort to the mass store approach and do away with them completely. Erhart agrees major changes to testers are coming, saying, "Our brand partners are beginning to look at how the retail sampling space may change with the needs for contactless sampling in store. This will continue to evolve in the time to come."
Reusable applicators aren't advisable at stores or homes, according to Liotta. She explains, "The same way that you should keep your hands off your face, I think, for the time being, you should keep makeup applicators off your face as well. Any reusable applicator that can't be washed should be replaced with one that's able to be cleaned thoroughly between uses. At the moment, I personally don't use any makeup, skincare or cosmetics that require an applicator, sponge or brush, unless it's something I'm willing to fully wash after use."