In A Year On The Market, Alleyoop Sold Over 200K Units Of Its Multitasking Problem Solvers
In the past year, Alleyoop sold over 200,000 units and its cult-favorite Multi-Tasker 4-in-1 Makeup Brush amassed an 8,000-person waiting list.
The accomplishments, which precede a new advertising campaign called My First Time spotlighting customer's initial experiences with the brand's problem-solving products, are pretty remarkable for a business inspired by unshaved armpits, specifically founder Leila Kashani's unshaved armpits. Formerly brand marketing manager at MGA Entertainment, she was pitching the toy company's merchandise and noticed a key buyer was focused on her pits rather than her proposal. In preparing for the pitch, her pit fuzz was the least of her concerns.
A busy woman balancing professional and social obligations, Kashani laments, "I couldn't keep up with my beauty and body care. It was taking a back seat." It wasn't as if she didn't want to practice personal upkeep. "I was missing these small things," says Kashani. "I always felt tied to the bathroom counter, yet in a hurry. Women are doing more work, but the same expectations of who came before us exist."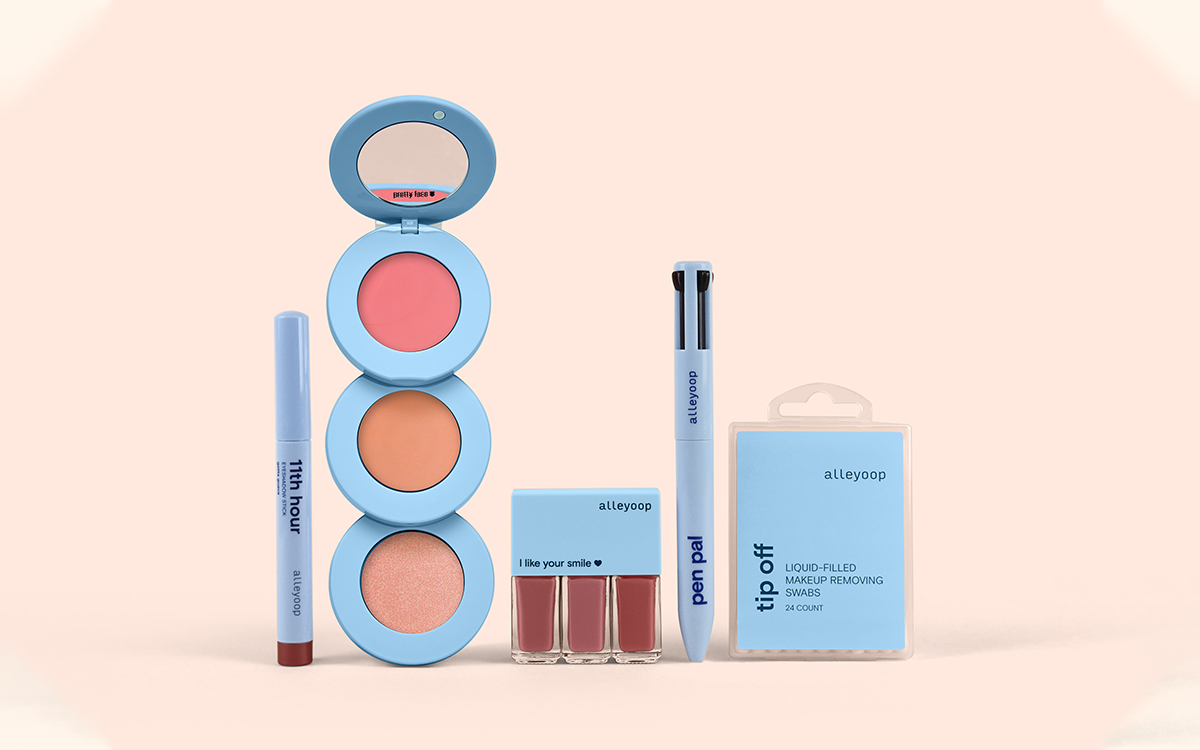 Under the brand Sphynx, she tackled her hirsute issue in 2015 with a portable razor housed in a discreet circular container with a refillable water spritzer, pre-shave moisturizing bar and two blades. Factories rarely took the product seriously. "Nothing had changed about razor development for years, but our lifestyles had," says Kashani. "Men have always had the benefit of shaving anywhere, but we don't. Presenting this innovation was one of the hardest things, like pulling teeth."
"Women are doing more work, but the same expectations of who came before us exist."
Once she pinned down the right partners to produce the razor, she knew she might be onto something. Then, her very expensive prototype went missing. A friend secretly snagged it to show her boss, who Kashani reports thought it was "the coolest thing ever." She believed the whole episode was a prank until she received an email from Ulta Beauty expressing a desire to distribute the item nationwide.
Once in retail, demands were placed on Kashani to expand Sphynx. Ulta wondered whether she would push the brand into wax, for instance, which further cemented to Kashani that they are not just a one category brand. She says, "For me, it was about changing women's lives as far as convenience. How could I add value to a woman's life to save time? I don't need to sell her more than she needs."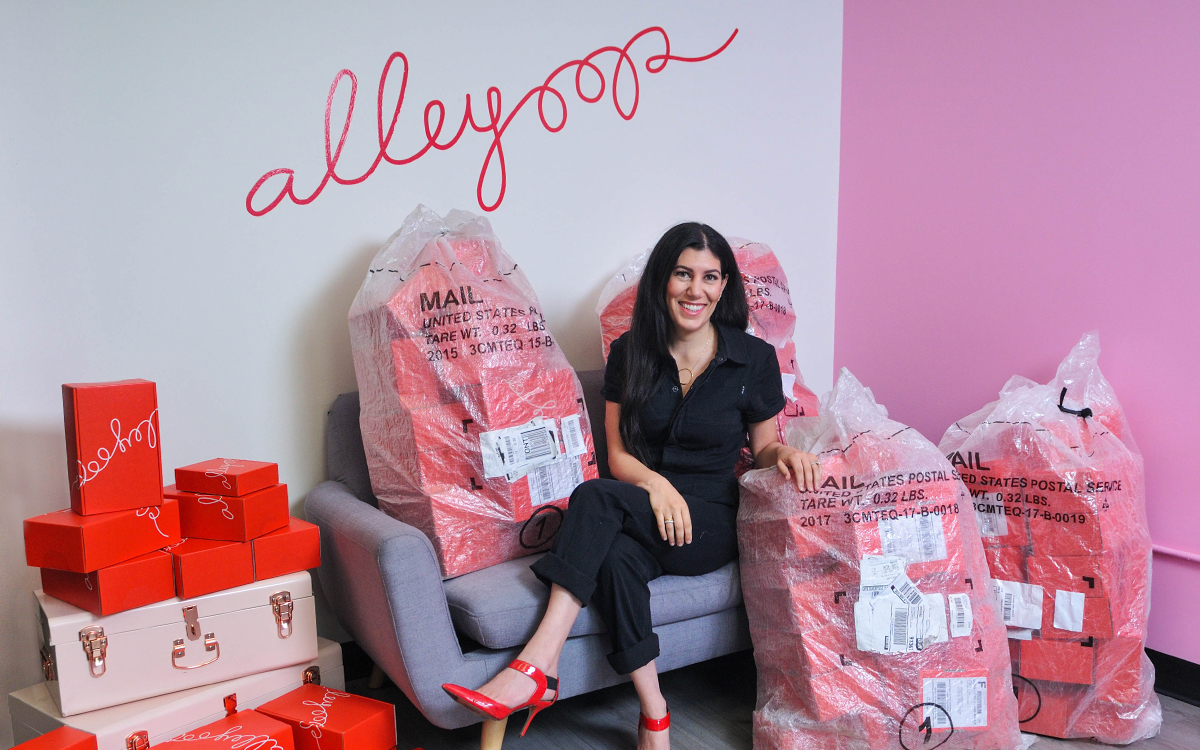 To discover what her customer needed, Sphynx sent a survey to its database of 10,000 people. Kashani figured she'd get 50 to 100 responses. In 48 hours, 2,600 responses piled up—and the responses didn't stop coming. The brand had to cut off the replies. To obtain more granular information, Sphynx asked 200 customers to discuss product preferences via Slack. The consumer insights—for example, there are always two to three forsaken shades in an eyeshadow palette that just shouldn't be there—informed the development of Alleyoop.
"We are all about providing in any category that needs disrupting and consideration of women's time."
The brand debuted with nine products and now has 13 priced mostly from $8 to $32 that are designed to be innovative in form or formula with the goal of saving women precious minutes. The Pen Pal 4-in-1 Makeup Pen has two eyeliners, highlighter and lip liner. It's inspired by multicolored shuttle pens. The Stack The Odds Multi-Use Face Palette has three shades and a mini mirror for a simple blush, contour and highlight. The Multi-Mood has a single lip color in three finishes: gloss, cream and matte. The bestselling Multi-Tasker 4-in-1 Makeup Brush features four go-to makeup applicators. It sold out in 15 minutes in January after a restock. Luckily for Alleyoop fans, it's currently available.
The pivot from Sphynx, which secured $2 million in seed funding in 2018, to Alleyoop allowed Kashani to concentrate on defining the brand. "Alleyoop is a basketball reference, but, for us, it's to help women score what matters most in their life," she says. Ulta was supportive of Sphynx's reinvention, according to Kashani. "There was no pushback at all. It's a completely different brand, and we learned so much about the Sphynx customer to build Alleyoop," says Kashani. Ulta carries Alleyoop's body care nationwide, including its version of Sphynx's portable razor. Aerie, Nordstrom and Urban Outfitters also carry the brand.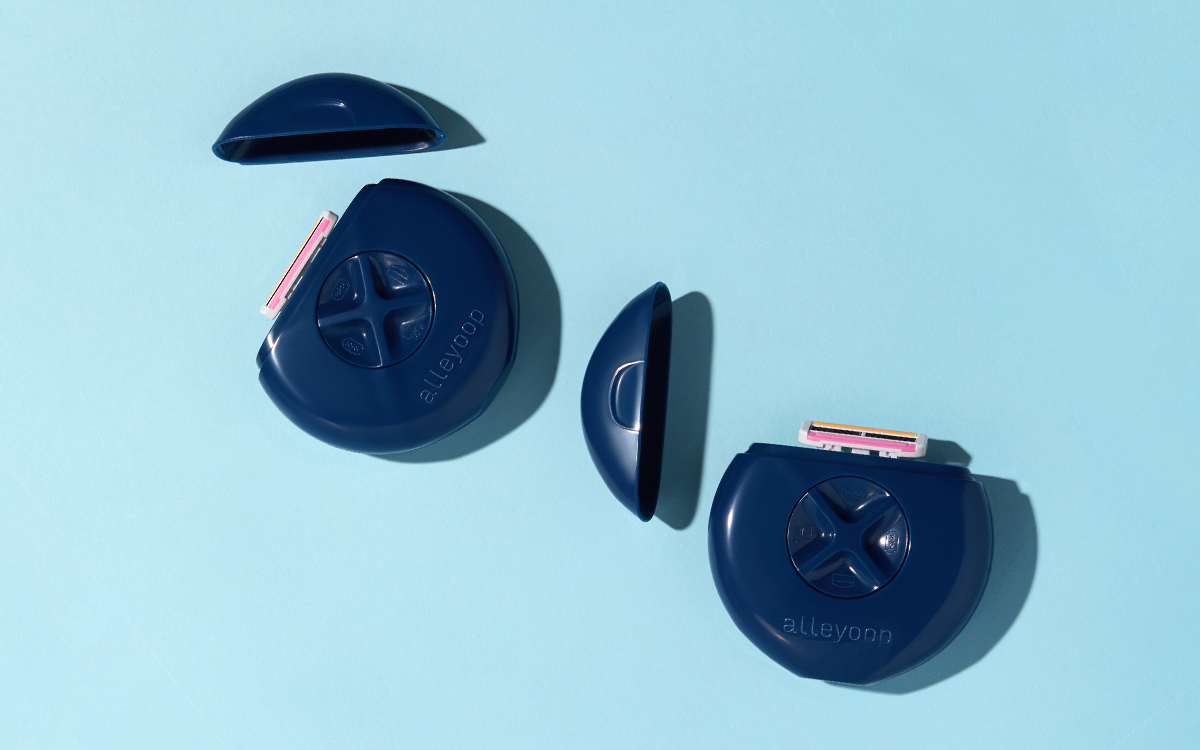 The pandemic has altered the sources of Alleyoop's sales. "There was a huge dip and change in behavior. Retail went on a complete standstill, but e-commerce, it is above where we were before," says Kashani. "We pride ourselves on efficiency and accessible pricing. It became a no-brainer at the time."
According to data cited by the Los Angeles Business Journal, Alleyoop's e-commerce business grew 400% from January through April. Overall revenue spiked 42% monthly from January to March, and weekly revenue increased 15% following the lockdown that began in March. During a particularly high-volume day when Multi-Tasker sold out for a second time, Alleyoop pulled in six figures in revenue.
Kashani isn't interested in being constrained by traditional merchandise categories and plans to push Alleyoop beyond beauty in October. "We are all about providing in any category that needs disrupting and consideration of women's time." she says, continuing, "Any touch point that exists, we've thought, 'How do we provide efficiency to her?'"