Alpha-H Founder Michelle Doherty's Daughter Jamee Parker Creates Australian Beauty E-Commerce Platform
Jamee Parker thinks the Down Under should be a top dog in the beauty industry—and she's created a new e-commerce platform to help it get there.
Launched in December, A-Beauty carries 30 Australian brands, including Bare Skinfood, Eye of Horus, Vanessa Megan, Inika Organic, MV Skintherapy, The Kind Sunscreen, Salt by Hendrix, Ere Perez, Lumira, The Unnamed, Eros Omorphos, Theseeke, Tihson, Tonik, Meleros and Vida Glow. It expects to add a brand a month as it expands its selection across the skincare, fragrance, haircare, makeup, wellness and body care categories.
Parker, former global brand manager at Alpha-H and daughter of the skincare brand's late founder Michelle Doherty, hatched the idea for A-Beauty while she was on a press trip for Alpha-H to the United States in 2019, the same year private equity firm The Riverside Co. acquired it. During the trip, she had a conversation with Into The Gloss associate editor Ali Oshinsky, who subsequently wrote an article titled "The Cult of Alpha-H," about what makes Australian beauty distinct.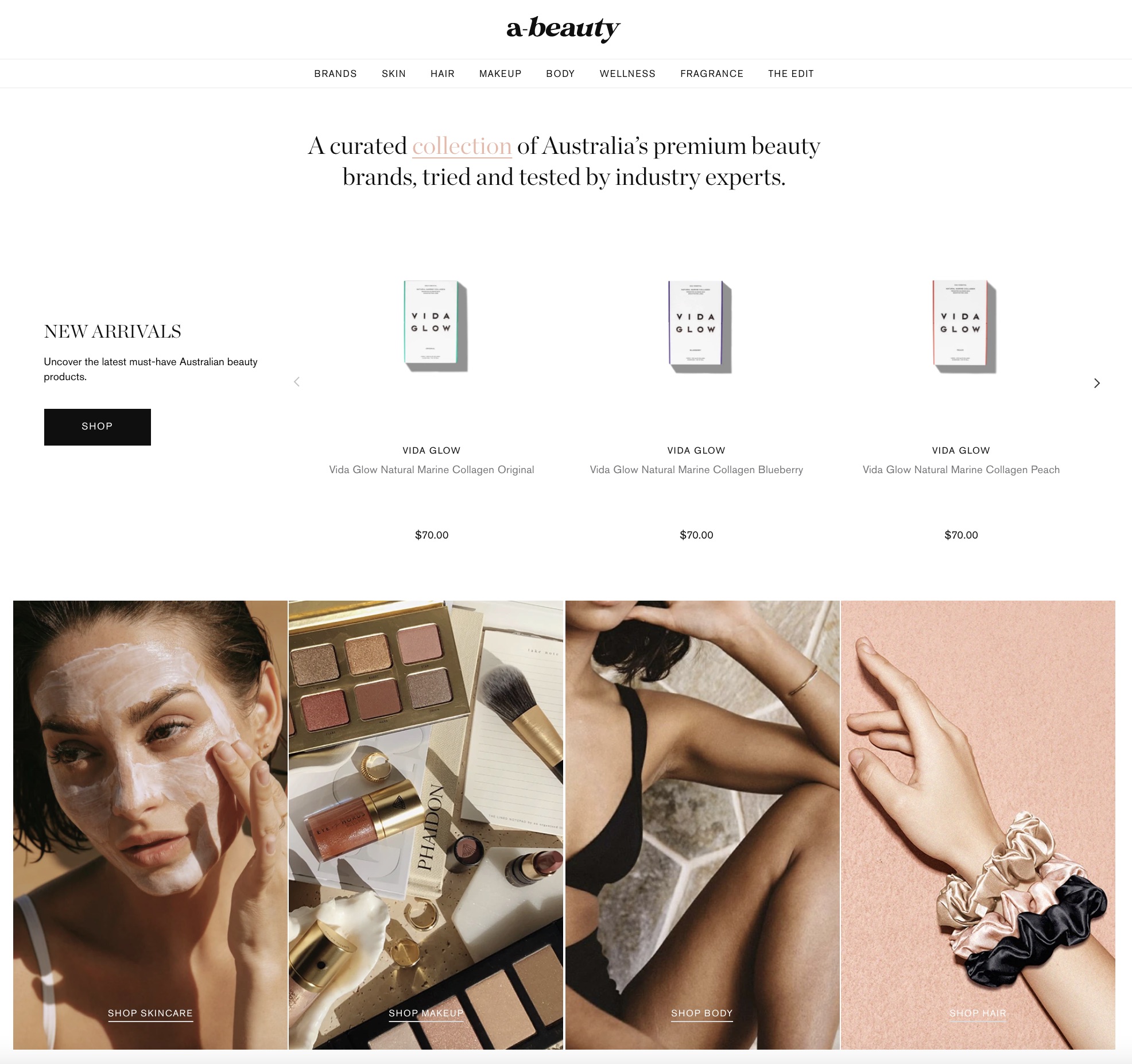 "She kept coming back to effortless Australian beauty that's synonymous with the summery Australian vibe," recounts Parker. "I got home and did a bit of research. There weren't any websites championing the Australian beauty industry at that point in time. Obviously, we have beautiful big retailers with a lot of brands, but Australian beauty was basically hidden in them, and customers would have to dig through websites to find if a brand was Australian or not."
To champion Australian brands, Parker would have to identify those that made sense for A-Beauty's stylish and sophisticated design. She scoured social media for possibilities and turned to her beauty industry contacts for recommendations. She wanted to curate a blend of well-known brands that could drive traffic to the site and emerging brands shoppers would be excited to discover once they were perusing A-Beauty's offerings. She also wanted a decent number of products in each category to allow customers to pick and choose a regimen from a few different brands.
"There weren't any websites championing the Australian beauty industry."
"Given my experience working with my mum at Alpha-H for such a long time—I was around when we were smaller, and it was harder to get the attention of bigger retailers—it's always in the back of my mind how hard it is to have opportunities to get retail partnerships going when you are a small brand," says Parker. "Just because they are smaller doesn't mean they are any less effective. I definitely think you have to give people a leg up sometimes, and I think that's part of our ethos."
For smaller brands in its assortment, Parker mentions A-Beauty strives to be transparent. "It can be hard to touch base with a buyer or the marketing team. Having that accessibility is really important. If something is not working, we will try to figure out why it's not working and how we can have a workaround, whether it's more attention on social media or having a giveaway," she says. "At Alpha-H, we worked with a lot of great retailers, but it wasn't until we were in the top 10 brands that we got the love from them we might have needed in the infancy stages of the relationship." To aid A-Beauty's success, Parker hopes brands will incorporate it on their online stockist lists and credit the e-tailer in posts for its brand-related social media efforts.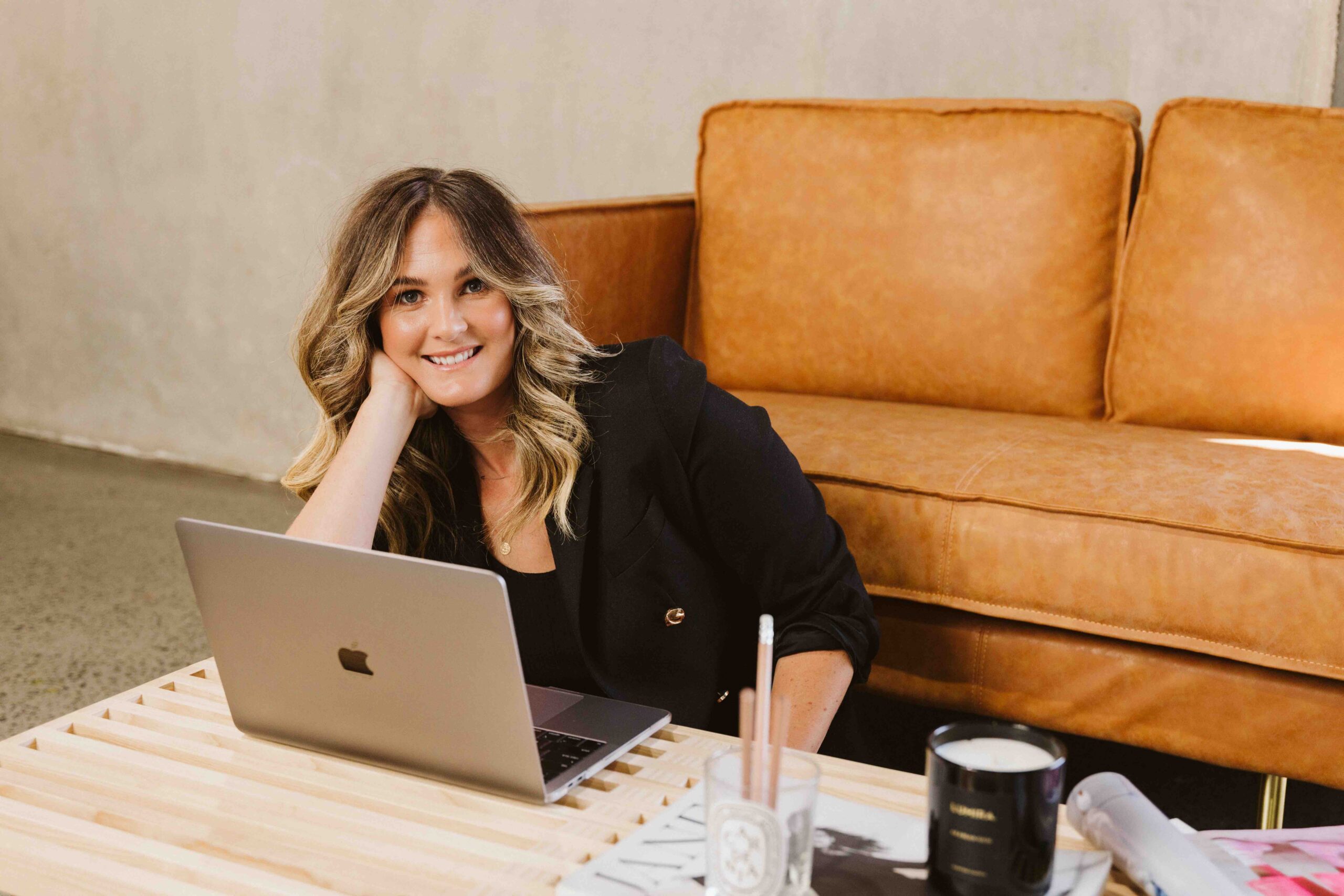 Out of the gate, A-Beauty was available to consumers in Australia and New Zealand. Rather than rely on a drop-ship model, the e-tailer holds inventory. In Australia, it uses Australia Post, and charges $8 in local currency for standard shipping for delivery within three to six business days and $12 for express shipping for delivery within one to two business days. Standard shipping is free on orders above $35, and express shipping is free on orders above $75.
A-Beauty recently enabled international shipping via DHL. In the U.S., it takes five to seven days for customers to receive deliveries, and A-Beauty charges $35 for shipping, which becomes free on orders above $150. Already, based on Google analytics data, the U.S. refers the second-most customers to A-Beauty, and the beauty market in the country with roughly 330 million people is gigantic compared to the beauty market in Australia, where there's about 25 million people. In 2020, the Australian beauty market was valued at $3.7 billion. The U.S. beauty market generates around $90 billion in revenues. "There's obviously a good amount of interest in Australian beauty products there," says Parker. A-Beauty is seeing pickups in orders from the United Kingdom and elsewhere in Europe, particularly for brands like Slip that are popular globally.
"Our goal is to become the authority in Australian beauty."
Parker describes a typical A-Beauty customer to date as a woman aged 24 to 35 years old living in Melbourne with disposable income. She's checking out the site to explore brands she hasn't heard of before and purchase recognizable brands that might be exclusive to either Adore Beauty, Mecca or Sephora Australia, so wouldn't commingle at them, but can at A-Beauty.
Fragrance has been an unexpectedly strong category performer early on. Lumira, Who is Elijah, Grandiflora and St. Palm are among A-Beauty's fragrance brands. Outside of fragrance, the brands Mukti Organics, Eye of Horus and Ere Perez have been bestsellers. A-Beauty has benefitted from a pandemic-stoked shift to online shopping and focus on buying products in an intentional manner. However, Parker mentions that, as certain measures providing financial support to Australians ended in March, consumer spending has diminished. She says, "We have seen people coming back to their old faithfuls. They aren't necessarily shopping new things."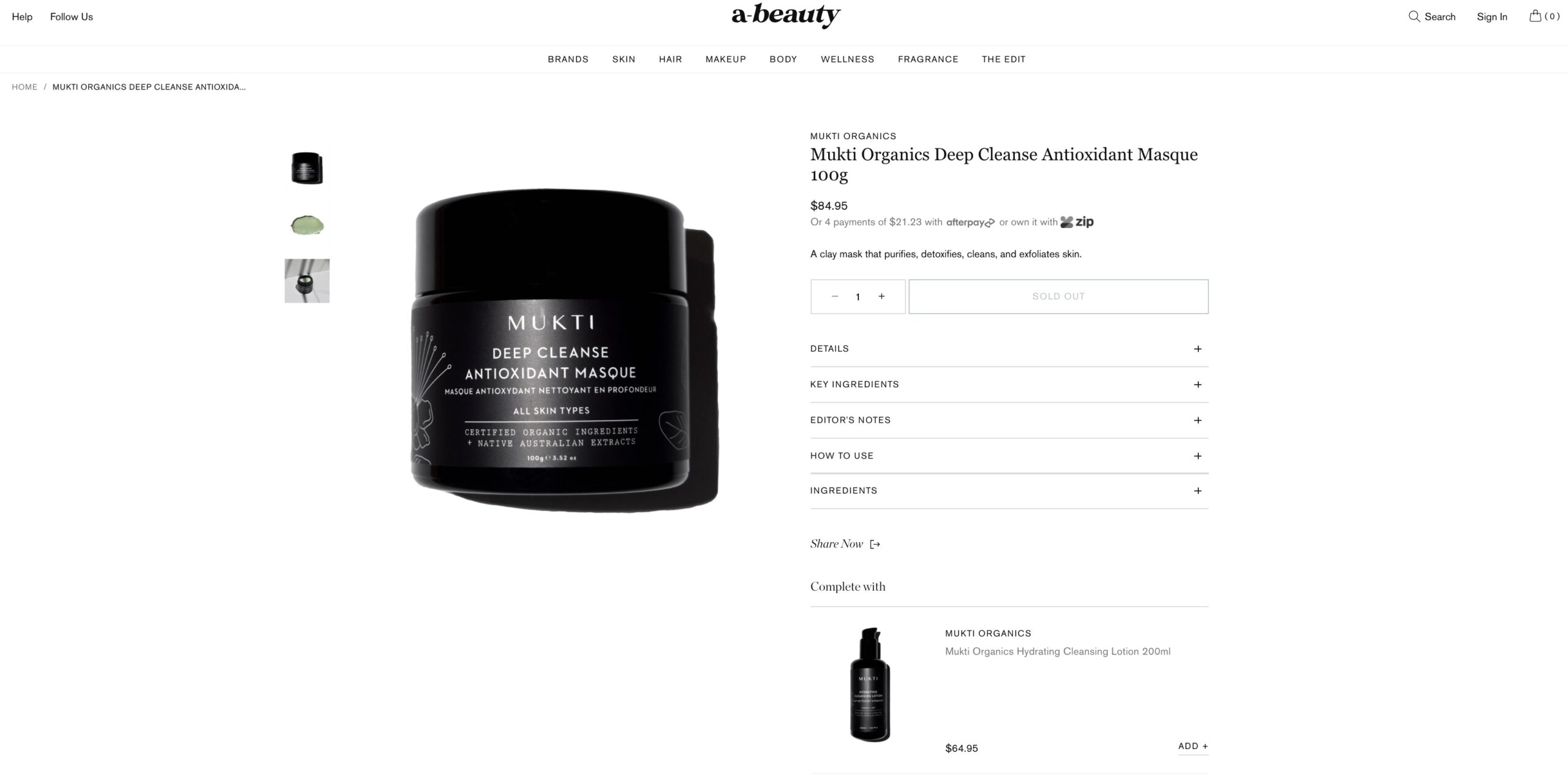 The pandemic has impacted A-Beauty internally as well. Originally, its team, now standing at five members, operated out of a cool space for startups, but Parker's garage in Brisbane is currently functioning as its office. With Brisbane in lockdown, A-Beauty's employees are frequently handling what has to be done for the site from home. To fuel awareness of A-Beauty, Parker says editorial coverage will be crucial. The site is dabbling in social media advertising, and leaning into content, and search engine marketing and optimization. Writer and editor Chelsea Tromans guides A-Beauty's blog called The Edit that features articles spotlighting beauty tips, trends and personalities.
A-Beauty's primary financial objective for its initial year in business is to break even. Pandemic permitting, the plan is to eventually open pop-ups, perhaps in the U.S. in New York or Los Angeles. Parker says, "Our goal is to become the authority in Australian beauty by the end of the year so people can come shop on the site and know all the brands are coveted Australian brands."