Ayurvedic Haircare Brand Shaz & Kiks Lands At Sephora And Launches #StayJungli Campaign
Ayurvedic haircare brand Shaz & Kiks has gone live on Sephora's website and kicked off a new social media campaign in tandem with its launch at the beauty specialty retailer.
The campaign uses the hashtag #StayJungli to take back the term "jungli," which Shaz & Kiks co-founder Kiku Chaudhuri says derogatorily labels someone as wild, unruly or uncivilized. It was leveled at Indians by British colonizers. For the campaign, the brand recruited content creators to produce videos featuring its Scalp + Hair Prewash while discussing a painful moment from their past when they were teased about a certain beauty trait and sharing how they overcame it to embrace their perceived flaw.
"The whole thing is about celebrating your uniqueness, your wildness and your setting your hair free, which is a tagline of ours," says Chaudhuri. "We really want to encourage everyone to embrace all parts of them and to really dismantle any sort of prejudice they might have felt due to some beauty traits that have not been traditionally deemed acceptable or what they're shown in media and to really be their most beautiful selves."
Shaz & Kiks' complete six-product assortment is available online at Sephora. It contains Balancing Clay Hair Cleanser, Nourishing Naram Conditioner, Rice + Chai Refresh Spray, Moringa Anti-Breakage Serum with Peptide Complex, and the bestseller Scalp + Hair Prewash for Fine, Thin or Medium Hair and for Thick, Curly  or Coily Hair. Prices run from $30 to $62.
Started in 2020, Shaz & Kiks was primarily focused on direct-to-consumer distribution and building its community for its first two years in business. In 2022, the brand entered clean beauty retailer Credo and inclusive e-tailer Thirteen Lune. That year, it was forecast to reach $1 million in sales. Sephora has always been on Chaudhuri and her co-founder and sister Shaz Rajashekar's vision board for Shaz & Kiks.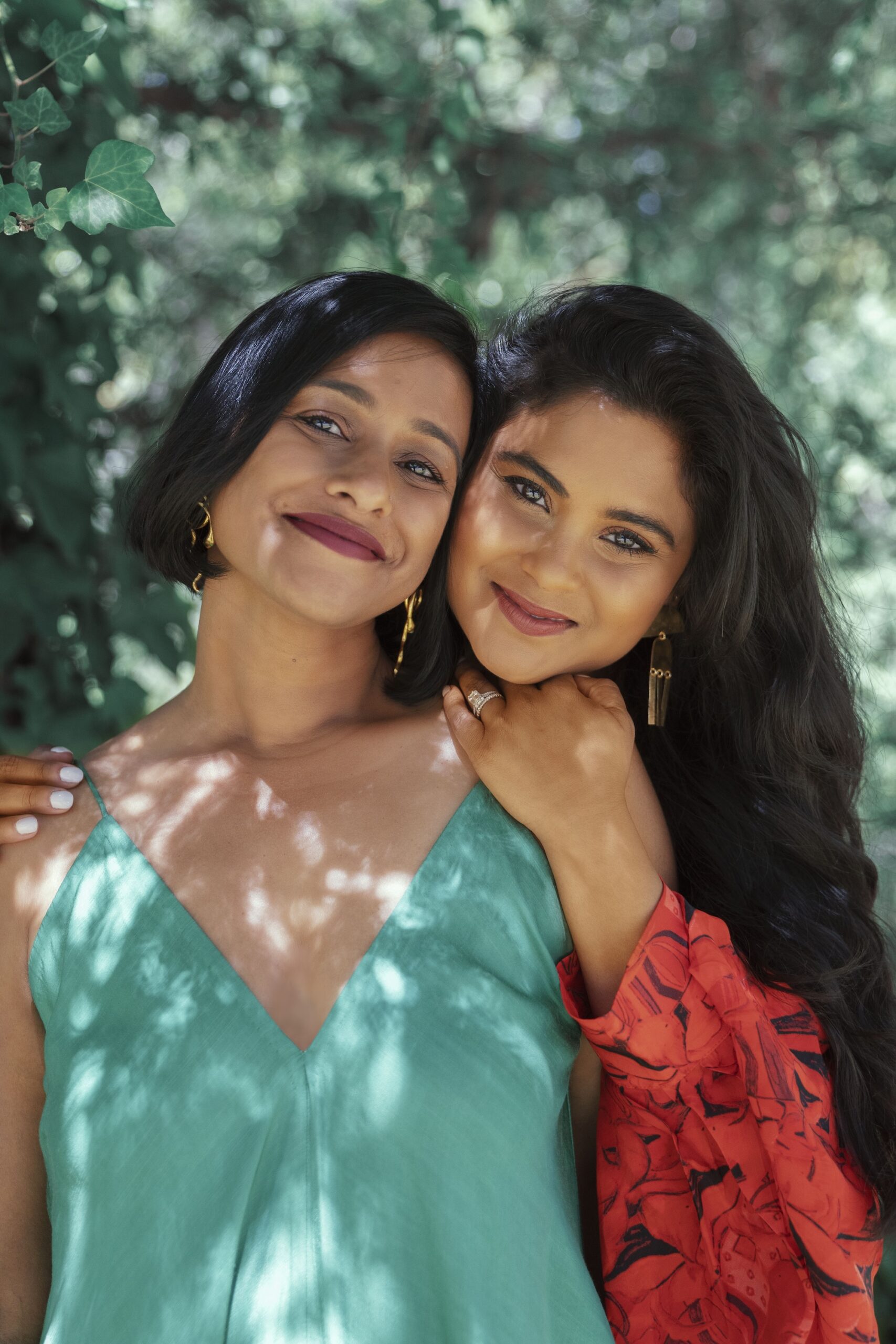 The brand lands at Sephora a little over a year after it raised $500,000 from friends, family and angel investors, and nearly a year after participating in the retailer's Accelerate program. In its latest iteration, the program concentrates on beauty startup founders of color and gives their brands a spot in its selection.
Speaking of Sephora, Chaudhuri says, "We've seen them since back in the day when they were young build brands like Benefit, Too Faced and Urban Decay. They really join forces with young, up-and-coming emerging brands and help them grow into prominent leaders within the beauty industry."
She advises indie brands looking to get into a major retailer to have their logistics infrastructure down pat. "In order to be working with a bigger retailer, you need to have full operations setup," says Chaudhuri. "So, whether that be in-house or with an external vendor to really have working with a 3PL or your own warehouse, however you want to set it up, make sure you have the right team and resources and operations because it's a lot of detail, it's a lot of eyeballs that need to be anywhere from the way you pack your products, the way you ship, how you ship and when you ship."
Today, the majority of Shaz & Kiks' sales come from DTC, but the ratio of retail-to-DTC is expected to skew more toward retail as the brand establishes itself at Sephora. Chaudhuri hopes the brand will roll out in the retailer's stores soon. In the next few years, Shaz & Kiks could potentially expand beyond the United States to Canada, Asia, the United Kingdom and other European countries.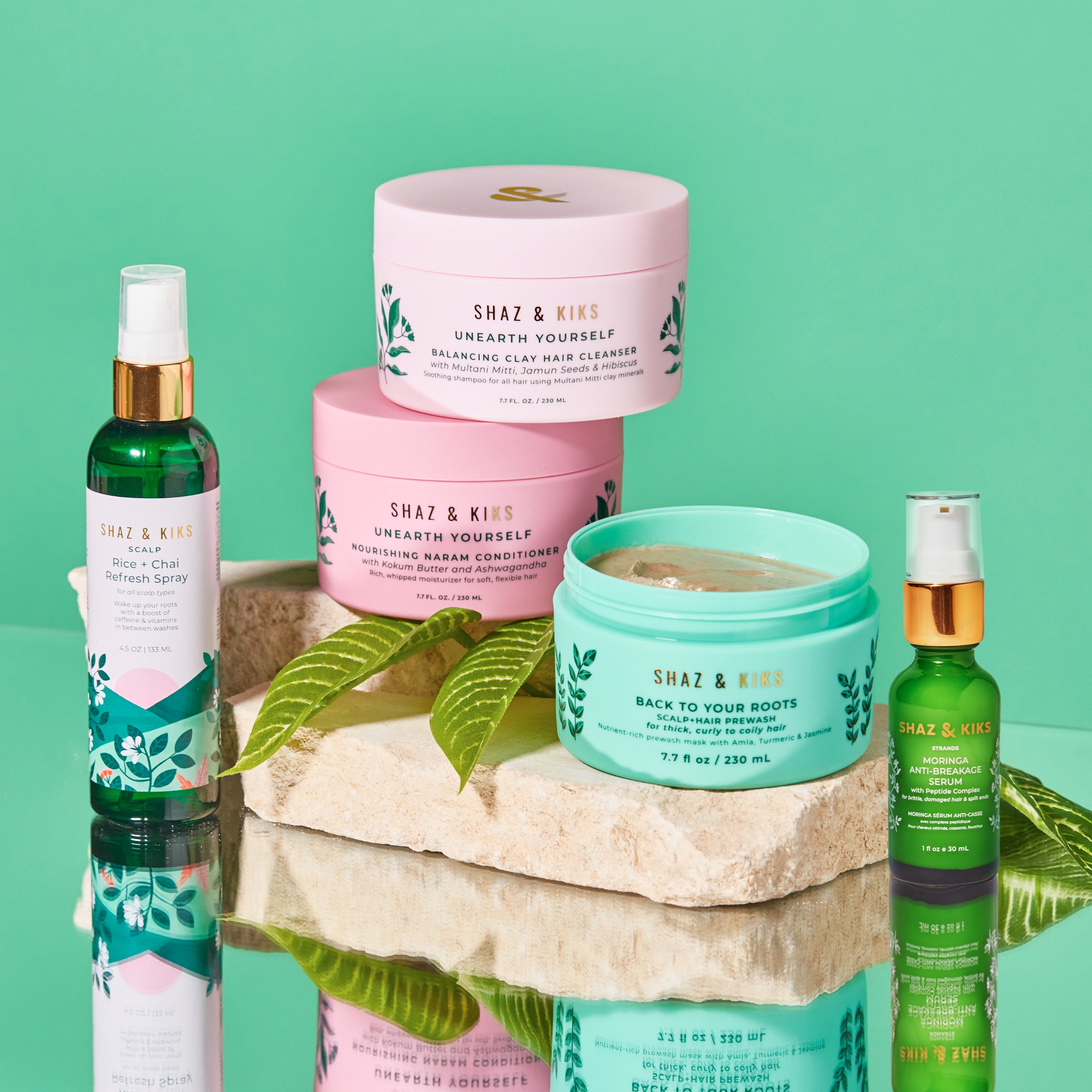 It was important for the sisters co-founders to place Shaz & Kiks in a big-name retailer that understood the origin story behind Shaz & Kiks, which is a family-owned brand that stems from their South Asian heritage. Sephora also stocks the Ayurvedic brands Ranavat and Fable & Mane.
Chaudhuri says, "They've really treated [Ayurveda] as something that is valuable to their entire customer base and talk about how it's universal and how they want to make it more accessible and mainstream while still really preserving and honoring and respecting the origins. Being in meeting rooms with [buyers] and having that as the base of all of our conversations has been the best part."