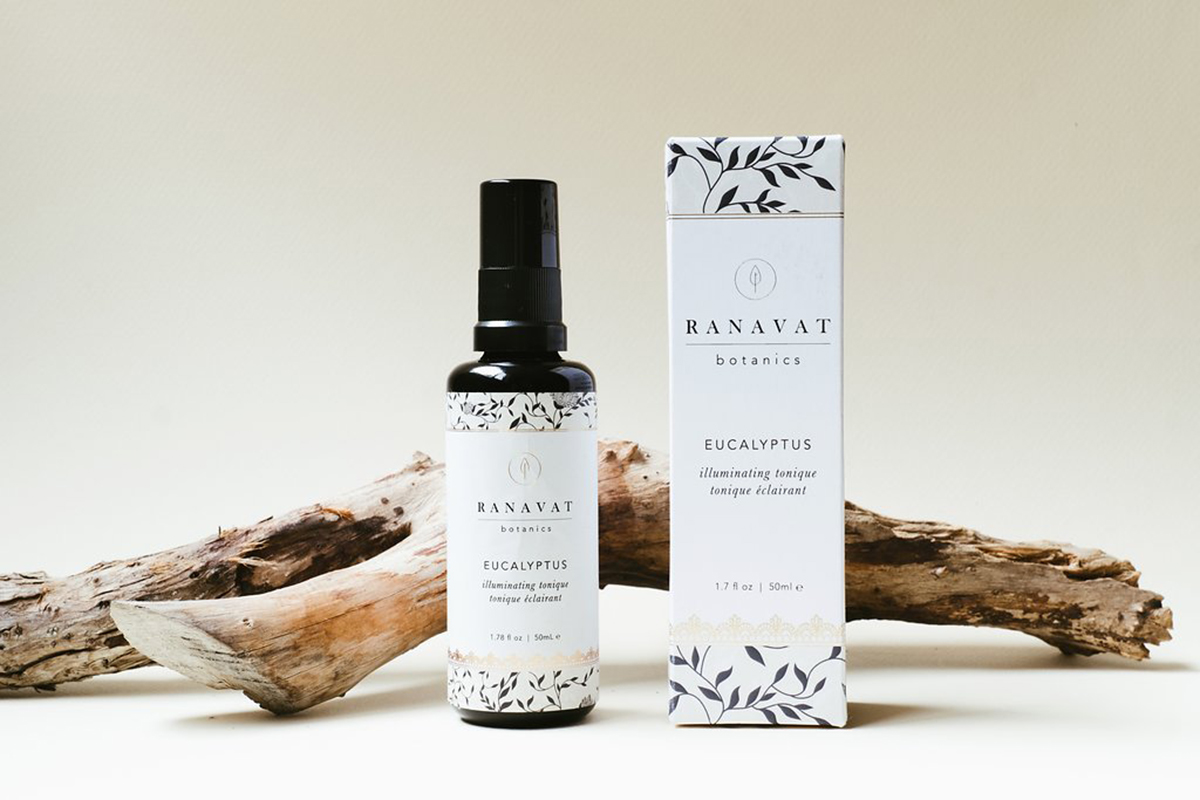 Ranavat Botanics Goes On A Global Ingredient Hunt For Skincare Suited To Royalty
Ranavat Botanics founder Michelle Ranavat isn't a makeup artist. She isn't an aesthetician. She isn't a dermatologist, perfumer, fashion designer or influencer. In fact, she hasn't taken any of the traditional routes to beauty entrepreneurship. Instead, she's a supply chain specialist heading a brand that depends on her uncanny skills for locating unusual ingredients in far-flung destinations and bringing them to the United States to power lavish formulas.
When a massive snowstorm delayed shipments of the Manuka Honey from a remote area in New Zealand that Ranavat Botanics puts in its Eternal Reign and Kiss of Royal Tea hydrating masques, Ranavat hopped into action shepherding the precious fluid across multiple time zones until it made a safe domestic landing for production. She didn't settle on the oft-picked fields of France for the lavender in Ravanat Botanics' Detoxifying Lavender Tonic, but sought out lavender that grows in incomparable climate conditions in the Himalayan foothills to generate a smell unlike that of customary lavender.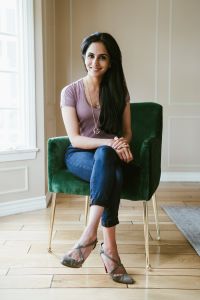 "We built the company on taking people on a journey where each ingredient has a story and a unique place where it's from," says Ranavat. "It's all about efficacy and where the ingredient is best. The best Manuka Honey is from New Zealand, so that's where we get it from."
She learned to guide ingredients on their journeys from source to skincare as a vice president at her father's chemical company Chem-Impex International Inc. for seven years, and from undergraduate and graduate industrial engineering and engineering management training at University of Wisconsin, Madison and Tufts University. "My experience at my dad's company has been incredibly helpful in understanding how customs work and the best way to use a trucking company," says Ranavat. "I'm oddly passionate about the supply chain."
Apparently, the apple doesn't fall from the tree. Ranavat's father, Nitin Shah, an Indian immigrant to the U.S. and an entrepreneur who started his firm in 1981, joined Ranavat on a two-week trip to four cities in India last November to meet with Ayurvedic doctors and explore Ayurvedic ingredients such as Ashwagandha, neem, Indian gooseberry and hibiscus. The Ayurvedic herbs in Ranavat Botanics products are USDA certified organic, and the brand is certified by nonprofit organization Made Safe for containing nontoxic ingredients.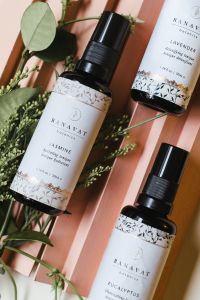 "When I usually go to India, I visit family, but this was a different trip. We were there on the ground to discover herbs, some for the first time. I was floored by how far India has come. The land provides even the most basic botanicals in an incredibly rich way," says Ranavat, mentioning she tracked down potent Moringa in the scorching hot central part of India.
Ranavat went to great lengths to develop Ranavat Botanics for a reason: to let customers partake in skincare rituals befitting Indian royalty. The brand's initial six products – three powder masques and three steam-distilled hydrosol tonics (jasmine, eucalyptus and lavender) priced at $65 and $40, respectively – are designed for indulgent sensorial experiences in addition to results. The masques activate upon being mixed with the tonics or water.
"It's those moments of self-care and retreat that fill up your cups so you can keep on living and giving. Any sort of ritual that gives you that moment of pause to reflect and take care of yourself is a great thing to share with others," says Ranavat. "I personally love masks. I think they are so luxurious, and I love the idea of customization and freshness."
Accustomed to not taking the easy road, Ranavat decided against design firms in Los Angeles, where she is based, to assist with packaging and branding. She hired Smack Bang Designs in Australia. "I contacted a lot of people in L.A., but I didn't feel like they shared my vision. I felt very strongly about this team, and they have really done a good job of bringing my vision to life," explains Ranavat. Her vision encompassed rich shades of navy, green and blush, gold foil and floral patterns for the packaging. Sabyasachi Mukherjee, an Indian fashion designer known for vibrant colors, served as inspiration.
Retail is in the plans for Ranavat Botanics, but Ranavat's not in a rush to enter stores. She's happy to stick to e-commerce before strategically partnering with a retailer focused on customer education to properly communicate the brand's message. However, she stresses Ranavat Botanics does have the backend know-how for retail. "I have had largescale production experience at my dad's business. I have worked in metric tons," says Ranavat. "If someone says, 'Can you give us a thousand [units], I can look them in the eye and say, 'Yes I can.' I would never want to put myself in a position not to make good on a promise."