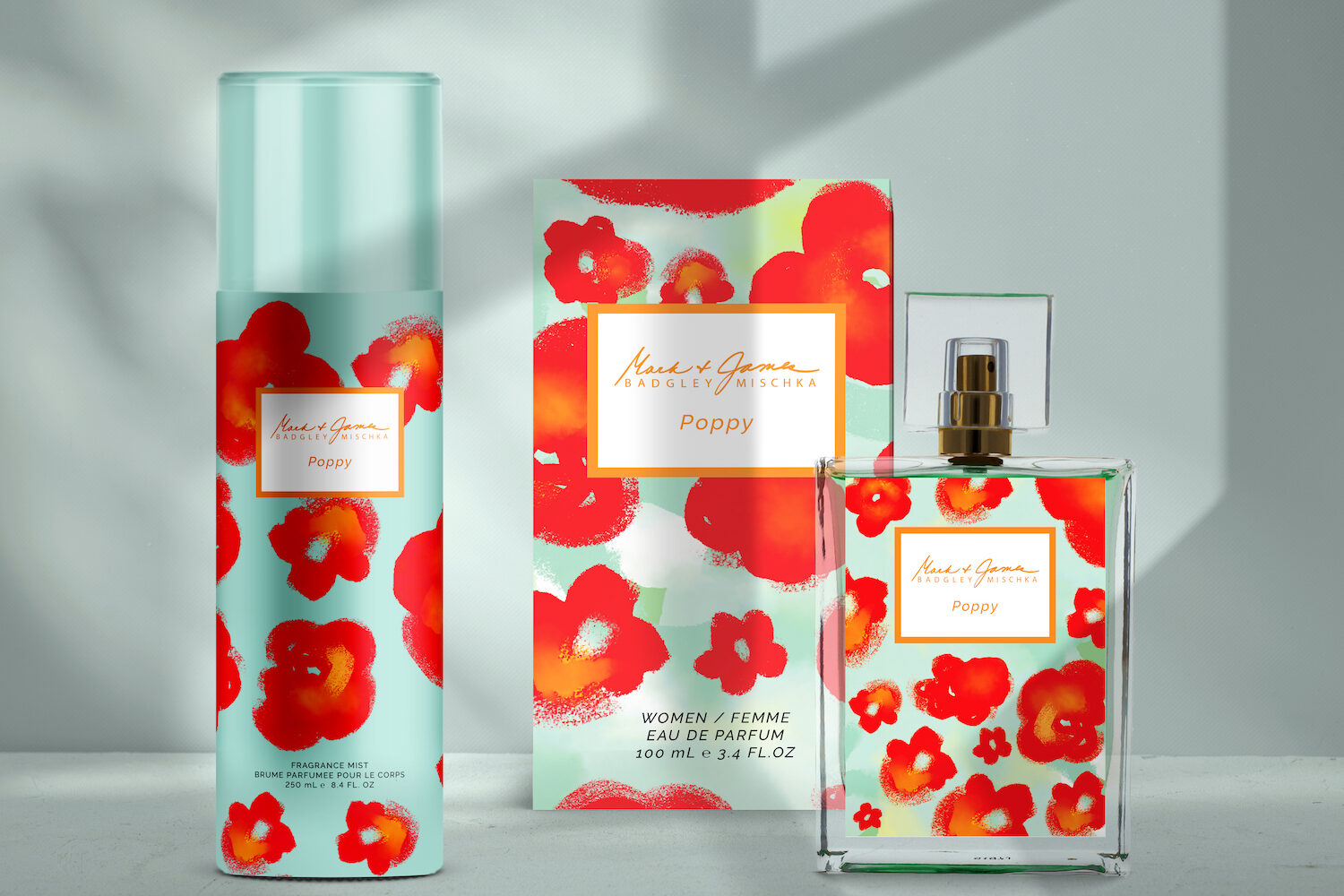 As Consumers Grapple With Inflation, Badgley Mischka Bets On Affordable Fragrances From Mark And James
In an uncertain economy, Badgley Mischka is banking on consumers seeking out affordable luxuries.
Mark Badgley and James Mischka, the designers behind the brand, are rolling out a trio of perfumes as part of their diffusion fragrance line Mark and James. The scents arriving later this year are named Poppy, Audrey and Ava. They will be housed in 3.4-oz. bottles retailing for $44. There will also be 8-oz. fragrance mists available retailing for $14.
"We truly wanted to give everyone the opportunity to experience this collection, and we understand how difficult life has been for everyone," says Carmela Palladino, president of Horizon Beauty Group, marketer, distributor and licensing partner of Badgley Mischka. Along with Badgley Mischka, brands in its licensed portfolio include Jones New York, Elie Tahari, Bob Mackie, Betsey Johnson, Jordache and Candie's.
Horizon Beauty Group is eyeing Macy's, J.C. Penney, Kohl's and T.J. Maxx for distribution, and working to launch online contests, giveaways and a holiday pop-up shop to support the collection. Palladino estimates Mark and James could generate upwards of $12 million in retail sales within the fragrance collection's first year on the market.
Badgley and Mischka draw inspiration far and wide for their beauty and fashion projects, everything from their friends' gardens and vintage yachts to lemon peels, iced tea and summer squalls. The imminent Mark and James fragrances are described as fresh, feminine, spicy, floral, vibrant and vivacious. "To us, fragrance is the ultimate finishing off accessory," says Badgley. "It's the invisible accessory that we all need."
The pair referenced past Badgley Mischka collections to design the bottles. Floral motifs are a theme of them. Packaging for the fragrances Audrey and Ava is crafted with gold foil to accentuate floral patterns, while Poppy showcases a favorite print of Badgley's and Mischka's with bright orange flowers set against light blue.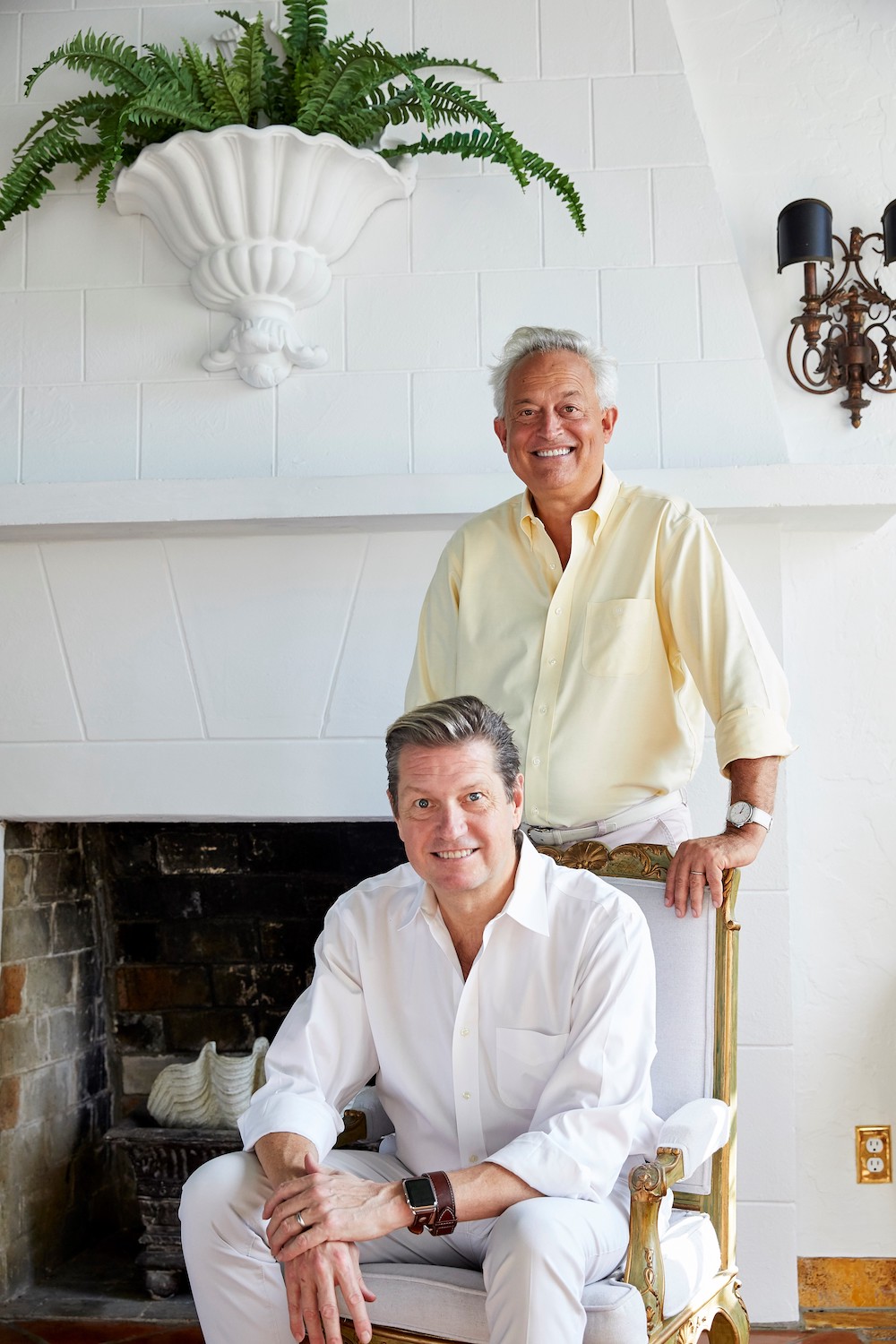 The fragrance category's explosion has been a surprise to many in the beauty industry. Last year, market research firm The NPD Group figures prstige fragrance sales surged 49% to $6.3 billion. On the whole, prestige beauty sales advanced about 30% to $22.3 billion in 2021. In the first quarter this year, NPD estimates prestige fragrance sales jumped 18% to $1.1 billion. Overall prestige beauty sales for the quarter increased 19% to $5.3 billion.
In the mass market, fragrance sales have been softer lately. According to data from market research firm IRI, sales of women's fragrances in food, drugstore, convenience, military and other mass-market retailers slipped 6.1% in the 52 weeks ended May 15. However, fragrance sales in mass distribution have picked up in e-commerce, a dynamic not reflected in traditional brick-and-mortar numbers.
"Through COVID, women spent a lot of downtime at home and reflecting and I think they reached for fragrance when perhaps they were feeling a little bit sad or depressed or lonely," says Mischka. "It helped with self-love during those times."
Ava, Poppy and Audrey represent Badgley Mischka's first fragrances with Horizon Beauty Group, which secured a licensing deal for the brand's fragrances in 2021. CEO Robert Crames co-founded the company in 2007 after co-founding The Northern Group, which manufactured and distributed fragrances from designer brands like Pierre Cardin. He ran The Northern Group for 20 years. The company reached $120 million in sales before it sold to Parlux in 2004.
"Over the last 15 years [at Horizon Beauty Group], we've continued to acquire licenses that were kind of retro and that were very strong back in the '80s and '90s, but still have a customer base," says Crames. "Our core competencies would've been more mass drug and off price, but we do have expertise as well in prestige markets."
Badgley Mischka's timelessness is attractive to Crames. "I remember them from when I first started the business and they've remained current," he says. Additionally, Crames is confident the brand could simultaneously sit comfortably in prestige and more price-sensitive distribution. "It used to be that the prestige consumer would never walk into a discount market and very often the discount consumer would not walk into prestige, but those lines are really blurred today," he says. "So to be able to have a brand that can live in both was very appealing to me."
Badgley Mischka is introducing a prestige fragrance next year, and home and self-care products in the future. The prestige scent will be priced at $125. While that's triple the price of the Mark and James scents, it's attainable compared to popular luxury fragrances like Baccarat Rouge 540, which has prices soaring beyond $300 a bottle. Fragrances serve as an entry points into Badgley Mischka for consumers unable to spend thousands of dollars on a dress from the brand, at least at the moment.
"We have a lot of customers that start off knowing the brand because of Rent the Runway and then they fall in love with it and they become real customers of ours and I think fragrance is the same kind of thing," says Mischka. "It's a stepping stone into the brand and a way of disappearing into the magic of the brand."