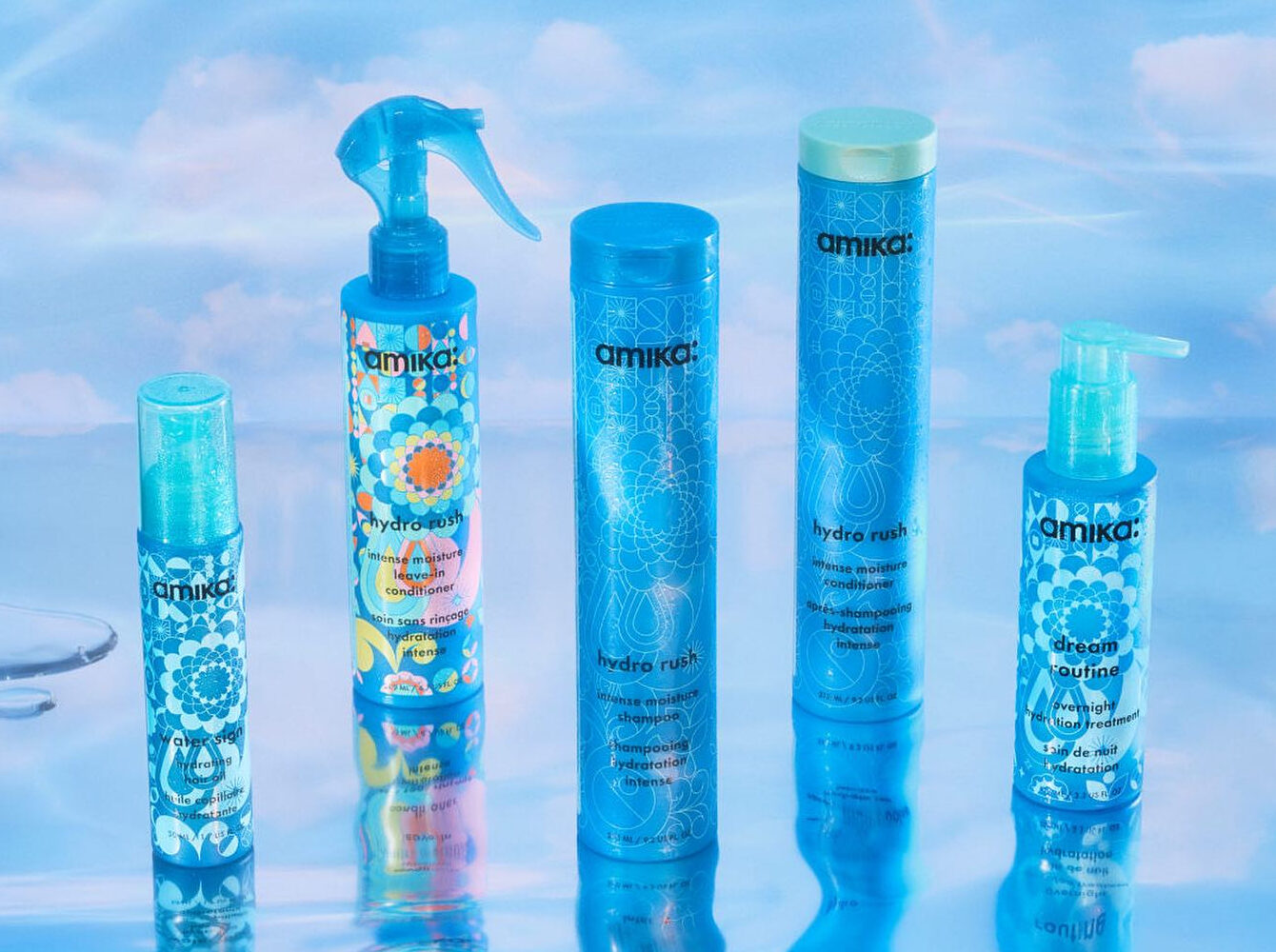 Bansk Group's Bart Becht Makes The Business Case For ESG In CPG
Bart Becht has been in the consumer packaged goods space since 1982, a year that saw Diet Coke and Drakkar Noir hit the market. After he surprised the CPG world by ending his 17-year tenure as CEO of Reckitt Benckiser in 2011, reporter Graeme Wearden wrote in The Guardian that Becht "is regarded as one of the most successful businessmen of his generation. He has admitted regularly stopping shoppers to ask how they clean their homes."
Dutch-born Becht's fascination with consumers, the brands they buy and the products they use didn't stop when he stepped down from the Reckitt Benckiser CEO post. He went on to become chair and senior partner at investment company JAB and chair and sometime CEO of beauty conglomerate Coty. During his 7-year stint at Coty, it acquired a phalanx of Proctor & Gamble brands for $12.5 billion in a risky move that's had widespread ramifications for the beauty industry.
Although his departure from JAB in 2019 was characterized as a retirement, Becht is hardly retired. He's now chair and senior partner at Bansk Group, a consumer-focused private investment firm that recently closed an $800 million inaugural fund in no small part due to Becht's track record. Bansk makes equity investments of $100 million to $400 million in profitable, growing businesses, and its portfolio contains the haircare brands Amika, Ethique and Eva NYC. It manages roughly $1.5 billion in assets and expects to add to that with about two to three transactions annually.
Beauty Independent caught up with Becht on Tuesday to discuss the types of companies Bansk backs; environmental, social and governance (ESG) programs; Oddity's IPO; E.l.f. Beauty's new portfolio entrant Naturium; and where he likes to shop for everyday products.
What makes a distinctive brand?
A distinctive brand is typically a brand which has higher repeat purchase and shows market share gains ahead of the category. That can be because it has better performance, in beauty that it provides a more creative and better look, and it can be because it respects values that consumers stand for or it could be simply that it has the same performance, but it does it with better-formulated ingredients. There can be different angles, but it's almost always that it creates a stronger bond with the consumer and that leads to higher purchase rates and higher NPS scores.
Within beauty, are you focused on anything in particular?
In beauty, we look for high-growth segments and that could be in just about any beauty category, everything from skin to hair to color cosmetics to fragrance. Examples of high-growth segments are segments where, for instance, ingredients simply are better, where the products are better for the planet, where there is better performance or what we see now increasingly is the merging of beauty and health. So, we look for segments within the broader categories with higher growth, and we look for brands that really stand out.
Amika is a very good example of that. It started in the salon channel and provided high-performance products for salon owners and hairdressers. It also provided a high level of education around how the products are used. Now, what we are seeing increasingly is consumers want the products that hairdressers use in the salons, which is why the brand is now very successful in Sephora.
Hair is a very interesting category because what is happening in hair is premiumization, but premiumization because I can now get a product specifically designed for my hair if I have colored hair, thin hair, thick hair, curly hair, straight hair or specific hair needs. There's a lot of development that's occurred in this category. The need states of consumers have changed and, as a result, we have seen higher price points addressing them.
Do you think premiumization will continue?
I think it will, but it's always the same story, people are not going to pay more money if they are going to get the same product. You do need to provide added benefits for the consumer.
If I have curly hair, and I think this product is amazing for curly hair or if I have very thin hair and I want more volume, and this product provides more volume and there was nothing on the market there for that, then, yes, I will pay more for it. You need to provide added value to the consumer and that could be performance, it could be convenience, it could be a variety of factors.
Where do you see the convergence of health and beauty?
One of the bigger trends across the entire consumer spectrum is better for me and that essentially means the elimination of certain chemical ingredients, which are not considered good for me. It's the whole discussion of benzene and parabens, etc. Better for me is very important, and it's not just important for new brands, but for existing brands.
Our Amika dry hair shampoo doesn't include ingredients that would be considered bad for you. That for consumers is certainly a substantial plus and an added reason to buy the brand. Is it the only reason? No, but it has increasingly become a more important consideration.
It's the same in skincare and food and beverage. We have another brand, which is Red's, which has high-quality, better-tasting frozen burritos made with all-natural ingredients. People look at the back of the label, and if they see all kinds of stuff they have concerns about or don't understand, they might get turned off and not buy the brand.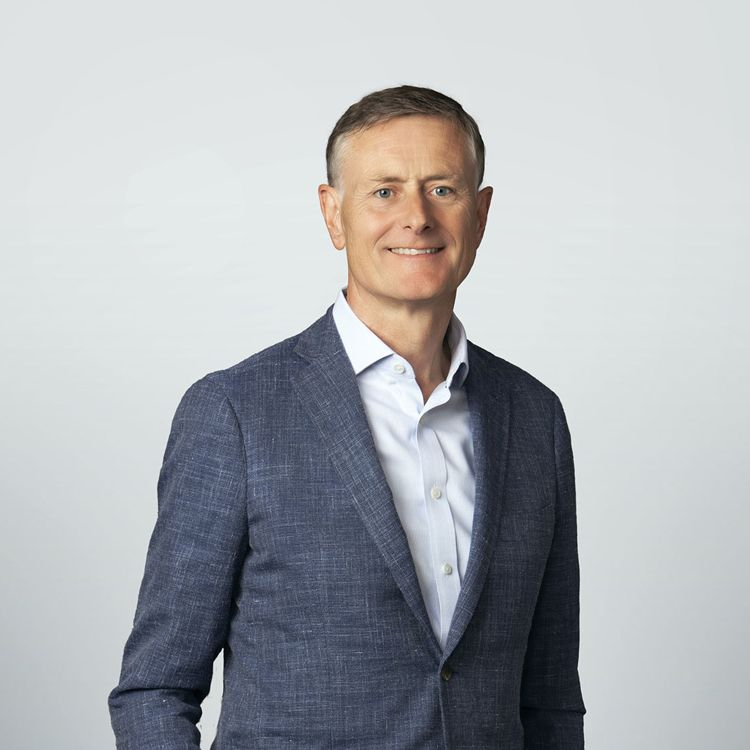 What's your take on the importance of ESG?
It would be good to clarify because everybody has a different interpretation of ESG. We look at what we call the five goods. We look at good for consumer, which means delivering a better consumer experience and the use of safer ingredients for human health, good for the planet, i.e., not using ingredients or packaging that are bad for the environment, good working conditions, which is not just a safe working environment, but also a diverse and inclusive environment, good governance, and good corporate responsibility, which is mostly local community programs.
At our portfolio companies, the goods are ranked in priority. We simply believe that we are just doing good overall by working in these areas, and it's very difficult to question. Why would you not want to have safer, cleaner, better ingredients for consumers? Why wouldn't you want to have a cleaner, better planet, a better working environment, and good governance and community programs?
We believe net net this is doing good, and the other reason why we really work on this is increasingly consumers take this into consideration when they buy brands from companies. To the extent that people know that Amika is vegan and cruelty-free, that it is basically climate-neutral and a great place to work, they feel it corresponds with their values, and they feel a stronger bond with the brand and are more likely to buy it. It's not just purely about doing good, it's also that consumers value what we are doing and are more likely to buy the brand.
How should companies today be thinking about climate change?
If you are in the consumer business, you need to think from a consumer point of view, and there's an increasing percentage of our target audience that's concerned about what is happening from an environmental point of view. Climate change is part of that, and packaging is another key part of that.
For us to work on carbon footprints, the recyclability of plastic and using less plastic, we believe that is a good thing for a very simple reason: consumers increasingly are concerned. It doesn't need to be 100% of consumers that are concerned. If you have 20% to 30% of your target audience being concerned, and they are going to stick with your brand, you create a better business.
We look at working on the five goods as a business question. We might believe we are doing the right thing, but, more importantly, we are doing the right thing for our consumer base that is rewarding us with a bigger business. It's a business discussion rather than a political discussion.
Is there a conflict between ESG and profits?
For us, it's very straightforward. We work on the five goods. We set a target right after we buy a business, and we work with management. We believe the consumer values it, therefore we will have more revenues and more revenues translates to more profits and a better return on investment.
We don't see a conflict. This is not costly to do. People think it comes at the expense of the profitability of the business, but I think it goes hand and hand. If you work on the right things for the consumer, you have a bigger business. When you work on a safe and inclusive working environment and the consumers know this, they will value it and you have a bigger business. We don't see a conflict between working on the five goods and a return on our investment.
Ethique is a brand in your portfolio that has put the environment at the forefront. How's it going with that brand?
It's very much a planet-forward, environment-forward brand. It doesn't use any plastic. On top of that, it offsets more of its carbon footprint than it generates. It is the ultimate brand for people who are strongly in favor of environmentally friendly consumer products, and it appeals to that consumer audience.
At the same time, it provides a very good haircare experience. It's the combination of performance and environmental friendliness. It is a niche product, there's no question. It will never target as broad an audience as Amika, but it appeals to the audience that wants that.
We believe this business has a bright future. It's a bit early in the game, to be honest with you. Gradually, more and more consumers will get into this bucket. Amika is much further along, but it's an interesting brand, and it's progressing very nicely. This one will take more time.
Do you want to go deeper in haircare?
We think haircare is an interesting category, and we have looked at other haircare brands. We haven't bought anything, but we do constantly look. Haircare is interesting is because we saw increasing segmentation of skincare in the development of new skincare products and strong premiumization. That is gradually happening in haircare. You see interesting new products like masks and dry shampoos that haven't been there for decades, and segmentation in terms of hair types and that leads to premium pricing.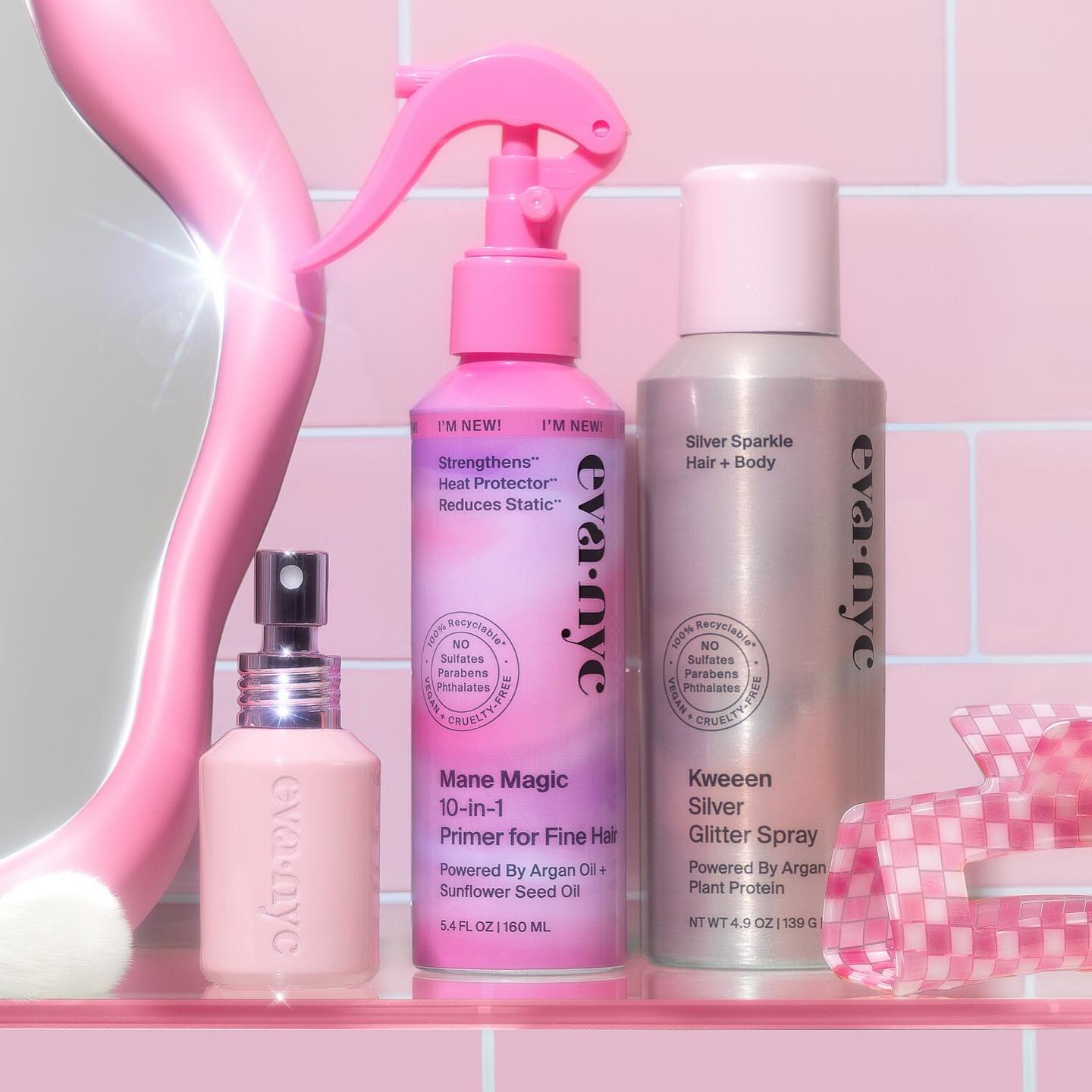 What's your read on E.l.f.Beauty's acquisition of Naturium? What does it say about the democratization of skincare?
Naturium is a very interesting brand. It is the higher end of masstige, so it provides access to prestige-type concepts in skincare at a very reasonable price. It's the democratization of skincare to some extent, but it's not cheap, let's be very clear. The Naturium products are well into the $15 to $20 range. It's not like a $5 hand cream.
So, it depends on how you look at it. Is it the premiumization of skincare that was $5 or is it providing increased access to prestige? I'm sure it's a little bit of both, but, ultimately, it will lead to people moving up because, for the first time, they can get access to all kinds of prestige products they didn't have access to before.
How do you build teams for the brands in your portfolio?
We make an assessment of the team when we do due diligence on an asset in the purchasing process. Sometimes the team stays in its entirety, and sometimes we have to complement it with new people. In the case of Amika, [founding member and global president] Chelsea Riggs is outstanding, but we did need to complement her with other people simply because a whole bunch of people didn't come with the acquisition. We needed a new CFO and head of supply.
Because we all have worked in the consumer goods space for decades, we clearly know a lot of people, and we have a broad pool we can access, so we brought in people we know are highly competent and a good culture fit with us, and we make sure our team is aligned from a value creation point of view. We want to put teams in place that are highly competent. Sometimes that's the existing team and sometimes we have to complement that from our ecosystem.
How do you think of your brands in the global context?
There are clear questions as to what extent you can transfer a brand from the U.S. internationally. Some brands are very straightforward, and some are not. Clearly, in healthcare, it is much more difficult than in beauty and personal care. Healthcare is a highly regulated industry and the fact that something is approved in the U.S. doesn't mean it's approved in Canada, France or other countries.
We are expanding Amika into the U.K. at the moment into Sephora and other retailers in the Middle East. We have a little bit of a toehold in Asia. You may not always sell the same mix of products. Hair isn't the same everywhere, but the concept in beauty frequently can be expanded. This is also why you see companies like L'Oréal or Estée Lauder showing interest in smaller businesses in the U.S. because they can roll them out internationally.
For our brands, the main focus remains North America, not so much international, for a very simple reason: Most of the brands aren't huge yet, and they still have a ton of growth opportunities in North America. So, priority No. 1 is to continue to grow the number of salons and stores for Amika in North America. That's where 80% of the focus is, and international is the remaining 20%. Easy steps across the pond are the U.K., other parts of Europe, the Middle East and parts of Asia. But simply because our brands aren't billion-dollar brands, we still have a lot of growth to capitalize on in the U.S.
How will the funding downturn impact what you're doing?
The big downturn in funding has occurred at the venture capital level. The businesses we buy are well past venture. If you have a business which is $10 to $15 million in size and it's been created over the last three years, we rarely look at those. It's much too small. Those are typically businesses that aren't profitable yet, so they need increase funding every year. That's not what we are good at.
We focus much more on the businesses $100 million-plus that have been around more than 10 years that make money, therefore they are being sold because the owner wants to exit. You mentioned Naturium a minute ago, that is more the size of a deal that we normally would look at.
On the venture capital side, a lot of people have postponed their fundraising and are waiting for the market to turn around. I'm sure the funding will pick up over the next 12 to 18 months.
What do you make of Oddity's IPO and the IPO market more generally?
That's the multimillion-dollar question. It's good to see that Oddity has been successful. We are very pleased by that because it means that the public markets—or alternatively we see the same of strategics—are willing to pay substantial multiples for beauty businesses that are highly successful. We are building consumer businesses in beauty and other categories that are highly successful, but am I now going to say the IPO market has completely changed? I think it's early days to make that statement, but it is good to see, there's no question about that.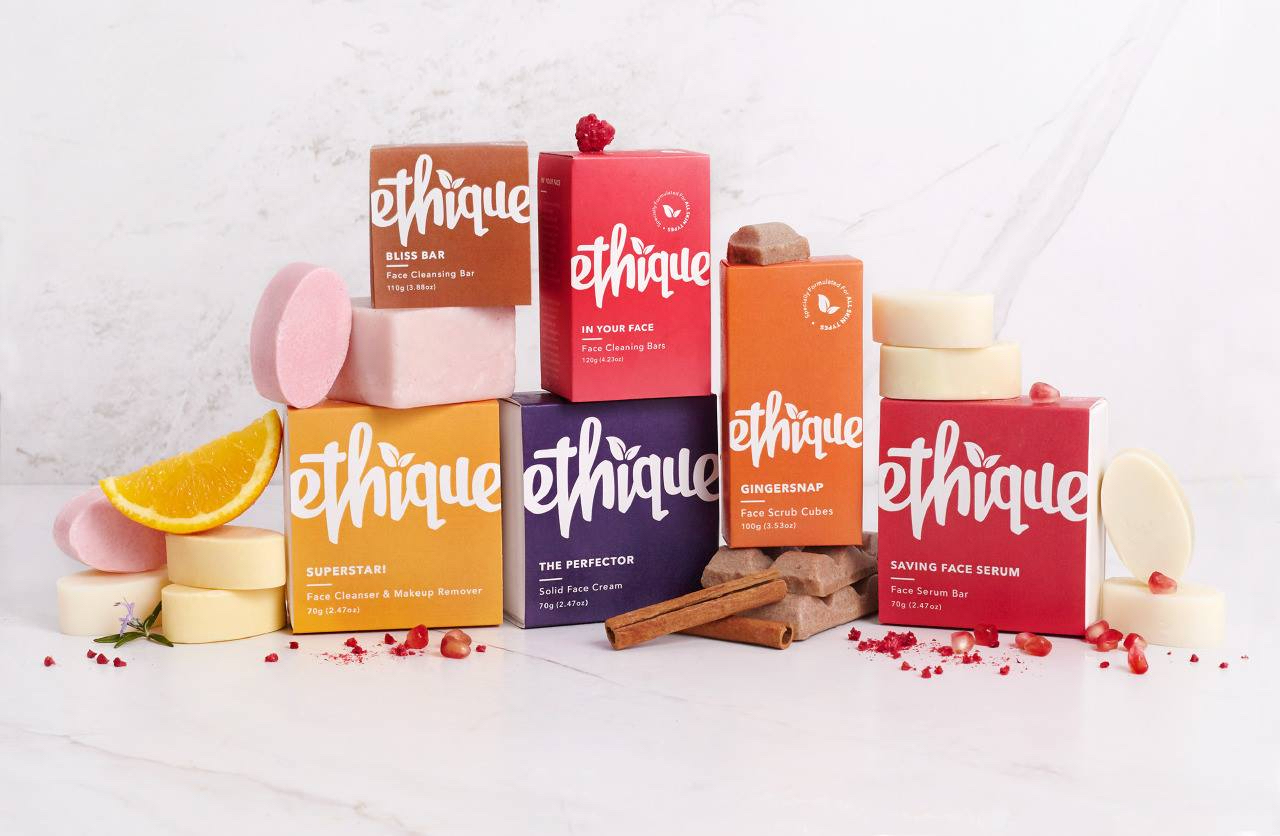 How do you view direct-to-consumer distribution as part of a brand's business?
There are a lot of brands that started as DTC brands, and it's a great way to test if the idea an entrepreneur has works or doesn't work provided that you don't just buy your consumers in DTC. Clearly, you can spend a lot of money driving people to your site and have a small group of people buy it.
It's a great way of testing if the product concept is appealing to consumers, but, beyond that, you ultimately need to go broader than DTC. In my experience, DTC becomes a smaller and smaller percentage of the total. In a lot of cases, people go from there to brick-and-mortar if they have a successful concept. If you really truly want to scale up a business and make it a much better business, it needs to go multichannel. There are some exceptions such as if you have a pure subscription business. At the end of the day, we are talking about 5% of the universe, not 50%.
What consumer and economic trends are you watching in the wake of the pandemic's arrival?
COVID had a very deep impact on the way consumers shop. Even older target audiences that didn't shop online prior to COVID now are all shopping online. The digital channel has become much, much more important, which has also led to reduced traffic flow in certain retailers, in particular on the hardware store side where we have seen traffic flow slowdown. That is a very big change.
Clearly, consumers spend more time at home because they don't go on average five days a week to the office. That has an impact in terms of what they buy and do. They don't dress the same when they don't go to the office, and that has had an impact on products they use. We are in the pest control business, and consumers buy more pest control because, when you're home more often, you will see the mouse.
From an economic and supply chain point of view, we have seen substantial increases in cost that has led to increases in consumer prices. That's led to a reduction in what's being bought. We look at volume trends, and the volume trends reduced as of June last year. Typically, this lasts 12 months to 18 months. So, I expect that trend is gradually going to improve toward the back end of this year.
In 2025, the price impact will largely go away, and the question will be, will volume trends become better going forward? We are reasonably optimistic that we will see better growth going forward because we are in staples, we are not in discretionary items. In staples like shampoo and mouse traps, typically you might see a temporary dip in terms of demand, but you rarely see a longer-term dip.
Where do you shop?
I shop in many different outlets. I shop at Ulta. I shop at Sephora. I shop at Walmart. I shop at Home Depot. I was just in Canada shopping at Canadian Tire and Shoppers Drug Mart. Every single time I go somewhere, I try to go to a store that sells products in our categories, and I stand in front of the aisle to look at the brands on the shelves, how they're priced and merchandised.
I find it very interesting what both Walmart and Target are doing in the beauty space, how they upgraded their whole assortment and are moving out of mass to much more masstige and sometimes even upper masstige. More and more products you would expect at Ulta are showing up at Target first and then Walmart, which is catching up.
Eva NYC is a very hot seller in Ulta, and now is doing very well in Target. I'm sure it's only a matter of time before it will show up at Walmart, and that's interesting because it has a price point well into the teens.
The merchandising looks much nicer. It looks much more like Ulta. If you went to Target or Walmart a few years ago, it wouldn't have looked as nice. A lot of it has to do with the lighting in the store. The old-fashioned halogen bulbs are awful on beauty products, but the new lighting is quite nice.