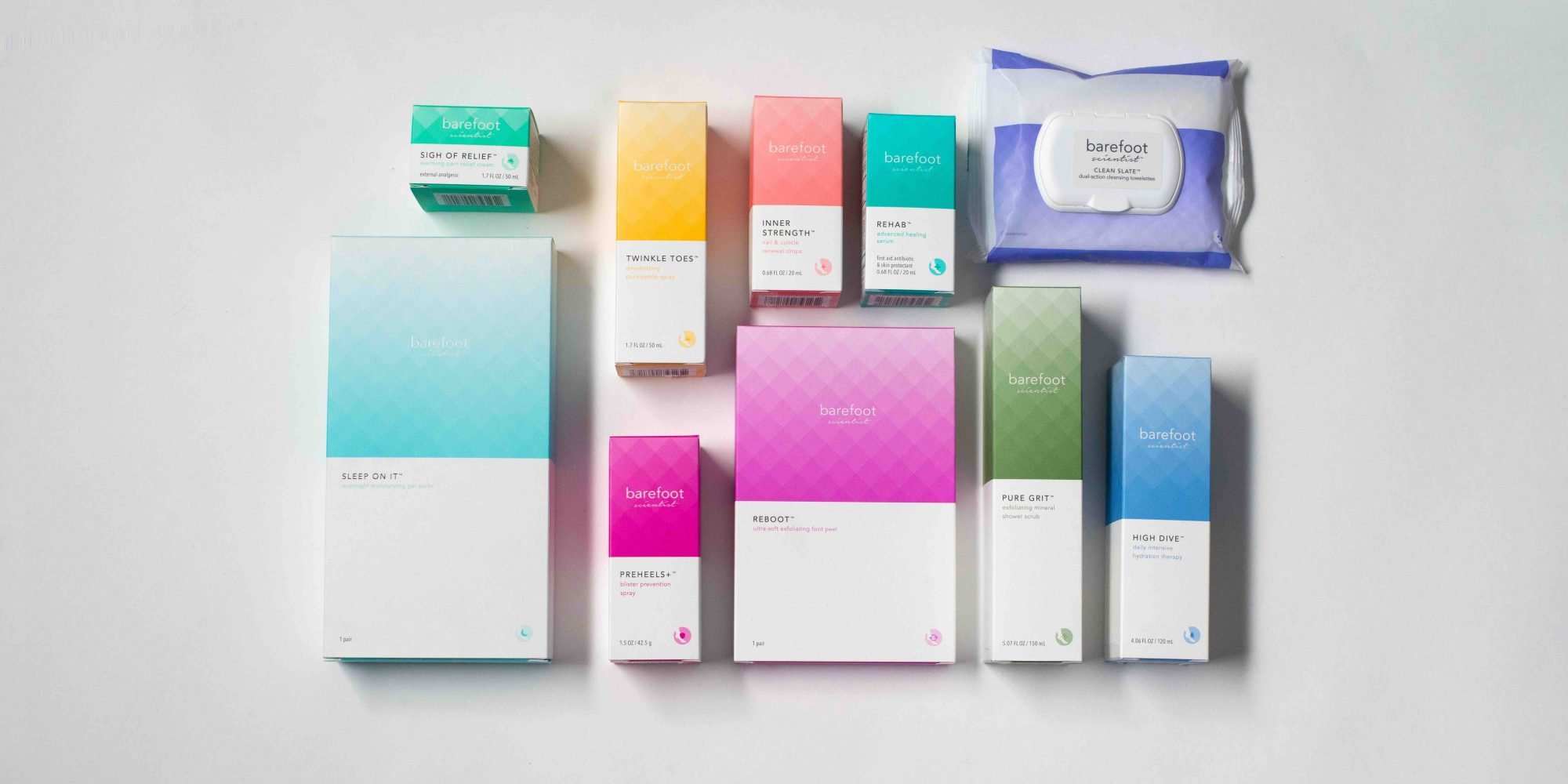 Barefoot Scientist Hires Former Nest Fragrances And Estée Lauder Exec Nancy McKay As CEO To Elevate Its Business And The Foot-Care Category
Foot care deserves to be a bit fancier.
That's the premise of Barefoot Scientist, a brand bringing advanced skincare ingredients to a category dominated by practical basics. Nancy McKay, former CEO of Nest Fragrances, and general manager and senior vice president Estée Lauder, Tom Ford and Aerin Beauty in North America, has joined it as CEO to help convince retailers and customers that upgrading from practical basics to products addressing foot problems while providing a moment for pampering is a beneficial proposition.
"It's a small entrepreneurial brand that has a whole lot of runway because it's a very underserved part of a woman's wellness routine," says McKay. "I have always been really fussy about my foot care. I've tried every single product under the sun and never found anything that really worked for me. I tried Barefoot Scientist products before I spoke to the founders, and I just thought they were really impressive. That was so exciting to me because we have a real opportunity to talk to women and offer them something that's going to give them beautifully healthy feet."
Only about 100 days old, Barefoot Scientist is the outgrowth of PreHeels, a blister prevention spray launched in 2016 by Adam Kolom, a private equity investor and co-founder of Parker Institute for Cancer Immunotherapy and CRI Clinical Accelerator, and Dana Ward, co-founder of and previously head of branded content at Clevver Media. (With the appointment of McKay, Kolom moves from CEO to chairman of Barefoot Scientist and turns his focus to biotechnology investments.) In 2017, PreHeels generated $3 million in sales. It has established a retail presence at Bloomingdales, HSN, Riley Rose, Ricky's NYC and CVS.
While PreHeels was a success, Ward and Kolom believed a comprehensive foot-care brand with an elevated design could perform even better. The pair spent most of last year creating Barefoot Scientist with the support of undisclosed angel and venture capital investors. PreHeels remains a hero product, and Barefoot Scientist has built an assortment around it in four areas: pain relief, moisturizing and exfoliating, cleanliness and odor, and nail health. Some key items in addition to PreHeels are deodorizer Twinkle Toes, hydrator High Dive, healing serum Rehab, cleansing towelettes Clean Slate, and nail and cuticle drops Inner Strength. Each product has its own dedicated color, which is featured on exterior packaging in an ombre effect with a diamond pattern.
"Retailers are looking for ways to communicate with customers, and get them in their store or on their site. There are many makeup and skincare brands. There's already a lot of conversation on that. This is a fresh conversation that retailers can have with their customers."
Barefoot Scientist's 17 products are priced from $4 to $28, and three additional products are set for release in the summer, including nail polish remover Undressed. McKay mentions the brand has a lot of room to explore merchandise, hinting it could consider cooling socks, anti-fungal products and foot masks in the future. Ward explains Barefoot Scientist's approach to formulation is to mix many thoroughly-researched ingredients together for specific foot-care purposes. She details High Dive contains 15 potent compounds, notably hydroxyethyl urea, ceramide NG, hyaluronic acid and glycolic acid, to soften tough foot skin.
Ward and Kolom felt their new brand required a new leader to realize its potential, and that's where McKay comes in. "Her resume and expertise were so incredibly impressive. We chatted with her and realized she was such a great fit for us right now. We had been working on exciting retail deals and expanding the company, and we really needed someone who had done this before and who we could trust with our brand," says Ward. "Any time you grow and hire people, you want to make sure they are aligned with your mission, and they are passionate like you. That can be hard to find, but, with Nancy, we knew she was the one."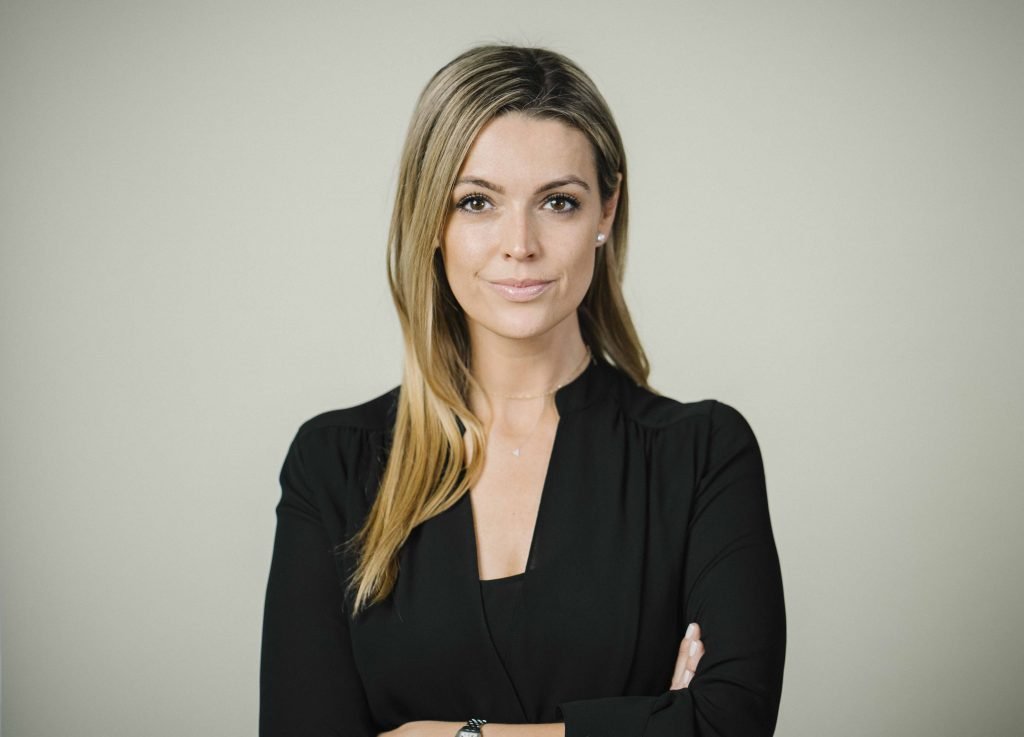 McKay's early objectives are to cultivate a consistent voice for Barefoot Scientist across its platforms that's clear, intelligent and fun, and shepherd the brand into a broad array of retailers. She outlines it can fit into department stores, drugstores, athletic clothing destinations, shoe stores, sporting goods stores, beauty specialty retailers and more. McKay acknowledges Barefoot Scientist faces a challenge from retailers that might be skeptical about the sales a brand in the foot-care category can yield, but she invites them to test it to determine if it can be an effective revenue producer.
"Retailers are looking for ways to communicate with customers, and get them in their store or on their site. There are many makeup and skincare brands. There's already a lot of conversation on that. This is a fresh conversation that retailers can have with their customers," says McKay. "Think about the customer today being more active and how athleisure is driving business. It makes sense that we can be a link in beauty and wellness to that customer."