Creative Agency Base Beauty's 10 Big Beauty Industry Projections For Next Year
There's no corner of the beauty industry that Base Beauty doesn't burrow into somehow. The creative agency works with beauty companies big (e.g., Clinique, Conair, Proactiv and L'Oréal) and small (Victorialand Beauty, Pause Well-Aging, Farmaesthetics and Soapwalla). Its expertise covers branding, retail channel strategy, product development, media and more. Since 2017, Base Beauty has produced "Where Brains Meet Beauty," a podcast that's featured interviews with Lilah B. founder Cheryl Yannotti Foland, Orveda Skincare founder Sue Nabi, Glamsquad CEO Amy Shecter and Billie co-founder Georgina Cooley. Because of its 360-degree view of the beauty world, Beauty Independent turned to Base Beauty's 14-member hive mind for insights on the directions the beauty market is headed in next year. Here are 10 trends they've identified that are poised to shape the business of beauty.
1. Down with tokenism
Putting people of different skin colors, sizes, ages and sexual orientations into advertising campaigns and releasing expansive shade ranges were the first steps in a multistep process toward true inclusion on the beauty industry. Hiring an array of models and launching several shades, though, will no longer be enough. Jodi Katz, the former creative director of L'Occitane who started Base Beauty in 2007, says, "Diverse brands and products that speak to consumers of all ages, skin types, hair types, bodies and more will flourish. These values will be baked into brands and products, from diversity on the brand team pulled through to all marketing." The brand team component is key. Consumers will increasingly question brands without representative workforces. A billboard featuring people of color that comes from a brand without people of color in the boardroom will be deemed bogus spin.
For small indie brands, representation doesn't have to equate to addressing the entirety of the human race. Instead, those that connect with specific underserved groups contribute to broadening the beauty conversation. Victorialand Beauty, for instance, has designed a system of raised symbols for packaging and equipped its website for customers with visual impairments. Referring to the brand's founder Victoria Watts, Katz says, "She's committed through every single touch point to make sure the things that she is doing are there to support the visually impaired." Victorialand Beauty has partnered with Lighthouse, an organization focused on vision loss, to ensure its actions resonate with people with low vision. Gathering information from inside the community a brand is addressing is crucial, but the relationship with the community can't be a passing fancy. It has to be genuine and ongoing.
2. Meaning before merchandise
In an election year in which people will be fighting for causes larger than themselves, pumping out splashy commodities for sales alone may appear shallow. Base Beauty advises brands to zero in on what they believe in outside of hawking products to prettify faces. "Today's consumer wants to be involved with something bigger than a brand boasting only status or legacy. She is looking for the brand that tells a story and creates a moment to make her feel like she is a part of a community that matters to her," says Katz. "It's not enough to have a great-performing product. The consumer wants to buy into her personal values, and demands that brands stand for something authentically and thoughtfully."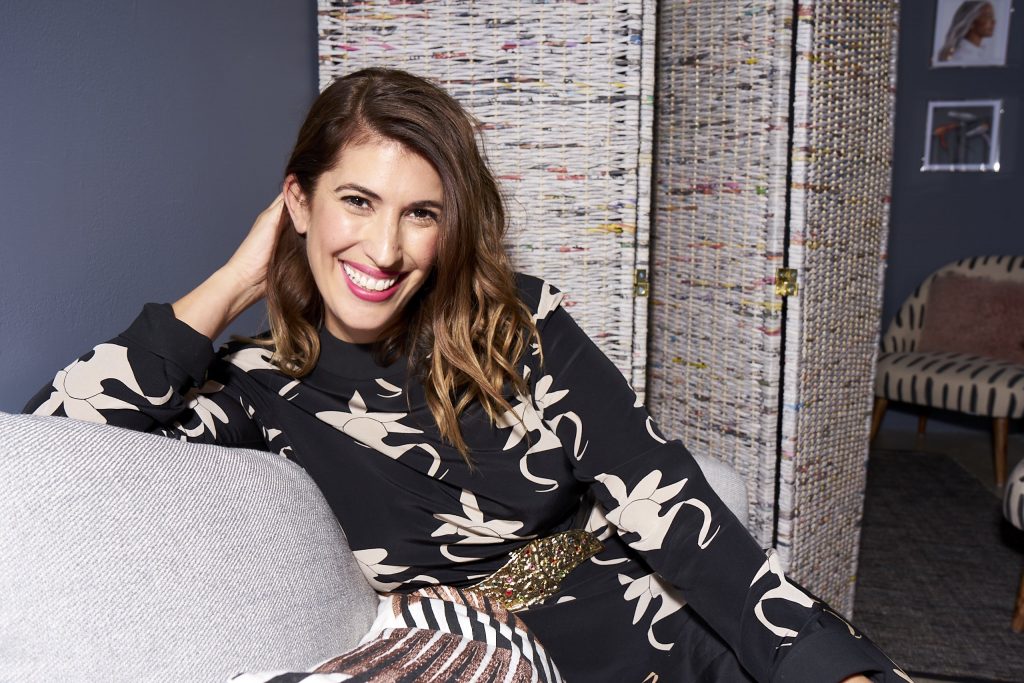 3. All hail the sparkly stuff
The global mood is serious and can feel crushing at times. Beauty consumers covet a lighthearted break from the gravity of it all. To provide lighthearted accents, Base Beauty predicts glitter, rhinestones and neon hues will be popular in 2020. Katz says, "Beauty is an art class taken out of school, and you can have some fun with it." The persistence of glitter in the beauty industry spells openings in the market for companies such as Bio-glitter and EcoStardust producing tiny shiny slivers that are better for the planet than sparkly micro-plastics. However, Katz figures even consumers committed to eco-friendly purchasing may make exceptions for glitter. "There's probably always room for something that doesn't quite meet the qualifications. An eco-conscious consumer might also get Botox," she says. "It's a choice she makes, and I'm not judging her for it. There's room for everyone to create their own rules."
4. Color cosmetics customization
It generally doesn't pay to be early to a trend. Katz argues Prescriptives, a custom blend specialist Estée Lauder pulled from retail distribution in 2009, was onto color cosmetics personalization in advance of it being ready to go mainstream. Now, she contends it's prepared to pop in the makeup segment. "I see it as a stronger opportunity than I do in haircare. Maybe you have dry or wavy hair, but there's a limit to the haircare permutations at some point, but texture, skin type and age, all these factors and more play into the way makeup performs. I think it's a huge opportunity because there are so many factors," says Katz. "Payoff is probably the most exciting for the consumer because she longs for makeup that looks like what she has in her head." She adds customization engages the customer on an initial sale and sets the possibility for future product trials. Anybody sense a Prescriptives comeback?
5. Beauty in the doing
Static product selling isn't motivating. Katz says, "The consumer's preference to spend on experiences rather than products will rule brand and marketing strategies." Exactly what constitutes a memorable experience boils down to a brand's positioning and the inclinations of its audience. Throwing up an Instagram-driven pop-up won't be effective for brands centered on deeper objectives than social media flash. Exposing consumers to the sources of a skincare brand's ingredients, interacting with clientele through innovative treatments, hosting relevant panel discussions and joining in concert with other companies to support a charity or advocate for an issue are among the activities brands are experimenting with to communicate their messages beyond digital feeds, store shelves and websites. Getting consumers to sign up for an experience can generate long-term fondness for a brand that's greater than any single sale.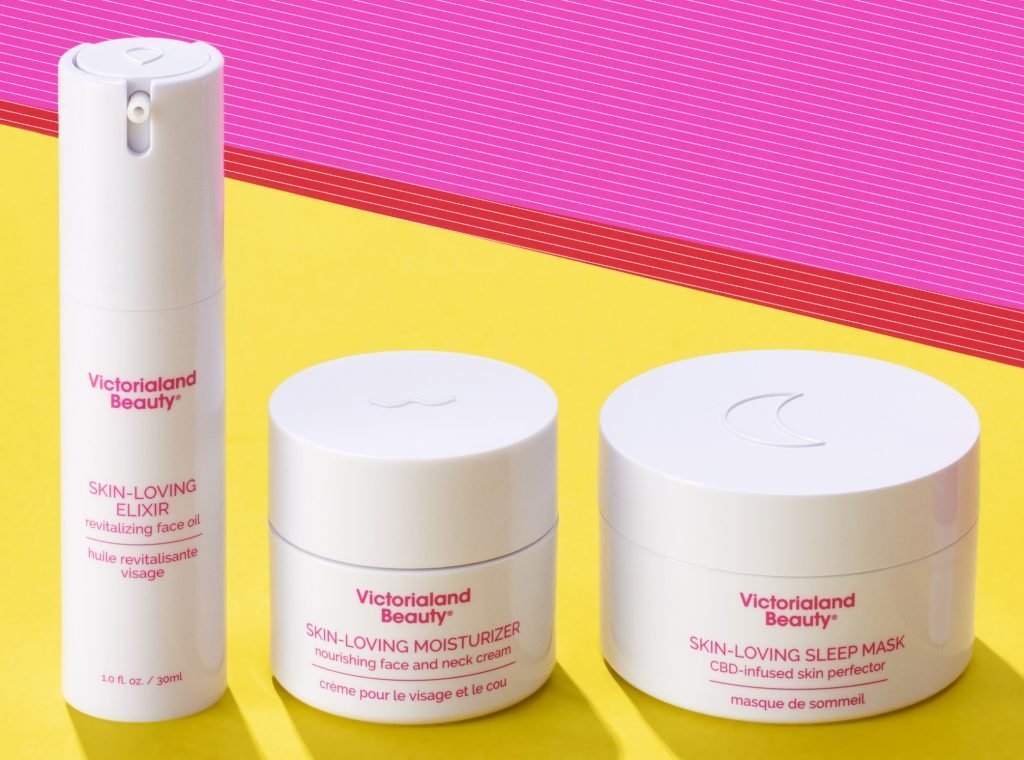 6. Goodbye overdone eyebrows
The Kardashians aren't stepping out of the spotlight, but perhaps a few beauty trends they've wrought are. Base Beauty foresees a move away from severe eyebrows. Katz says, "You can still pencil and fill them in, but they don't need to look like cartoon eyebrows. Your brows can look like brows again and not just stencils." While a lunge toward subtlety could seem like a blow to the brow product business, Katz points out skilled brow experts, including makeup artists with a knack for enhancing natural brows and microblading practitioners, could benefit from the ascendance of refinement. Consumers seeking understated arches will plunk down for microfeathering, a form of microblading without the heavy hand.
7. A radical return to regular lashes
Lash extensions have transformed stubbly peepers into doll eyes, but Base Beauty concludes women may have gone too far with their extension exuberance. Along the lines of the revival of natural brows, the agency envisions lashes retreating from their extremes. "It's almost comical at this point the stage-level lashes that people walk around with. I get that they're fun, but I think some people will want lashes that look more like they're born with them," says Katz. "The inserts and all these other manipulations will still exist, but the desire for them to be as bold as they have been will be less."
8. Virtual try-on expansion
ModiFace and YouCam have spread augmented reality technology enabling virtual beauty product try-ons, but indie brands remain behind the ball in adopting it. Base Beauty recommends they step up to the plate. Katz forecasts try-on tools will become must-haves, not merely nice-to-haves. "The customer is expecting a chance to play digitally, whether it's for picking a hair color, experimenting with a lipstick or attempting different application techniques," she says. Certainly, many digital try-on tools aren't completely precise, but Katz declares they don't have to be. "I don't think the customer cares that the tool you give her this year isn't the best thing ever. Next year, it will be better," she says. "Things move so fast. It doesn't need to be perfect right now, but you need to be on the front line of these tools, and I think smaller brands can be on the front line."
9. Gender binary begone
Gender neutrality has been embraced by a growing number of beauty brands, particularly in the fragrance and skincare categories. It principally manifests in minimalist packaging design that men don't shy away from. Base Beauty posits that gender-boundary busting will transcend packaging design to language, marketing, product development and consumer outreach. Brands like Non Gender Specific and Soapwalla are pioneers in the push to challenge gender norms. They're motto is "for all humans," and their businesses operate with that motto at their core. Their rejection of the gender binary will be emulated by brands throughout the beauty industry to resonate with the consumers of tomorrow. Gen z views gender on a wide spectrum and, as its spending power swells, traditional gender labels will become utterly passé. Katz says, "Brands and products that unapologetically speak to fluid, genderless beauty will gain trust and sales from gen Z consumers."
10. The centrality of sustainability
The earth isn't a luxury—and brands will be called out for treating it as if it is. Conversely, brands will be celebrated for protecting the environment. Katz counsels them to examine each and every material they circulate to determine if it's essential. How much tape is actually required for mailers? How many mailers are required? Can secondary packaging be skipped? If a material isn't essential, it should be avoided. Additionally, brands should consider being proactive in their support of environmental preservation through various initiatives, including refill and recycle programs. Katz says, "Eco-conscious consumers will be heard through sustainable beauty packaging and activations like reusable containers or recycling for reuse options. Remember when Body Shop would collect used packaging? This will become an essential part of the consumer's experience."
Feature image photo credit: Terry Doyle