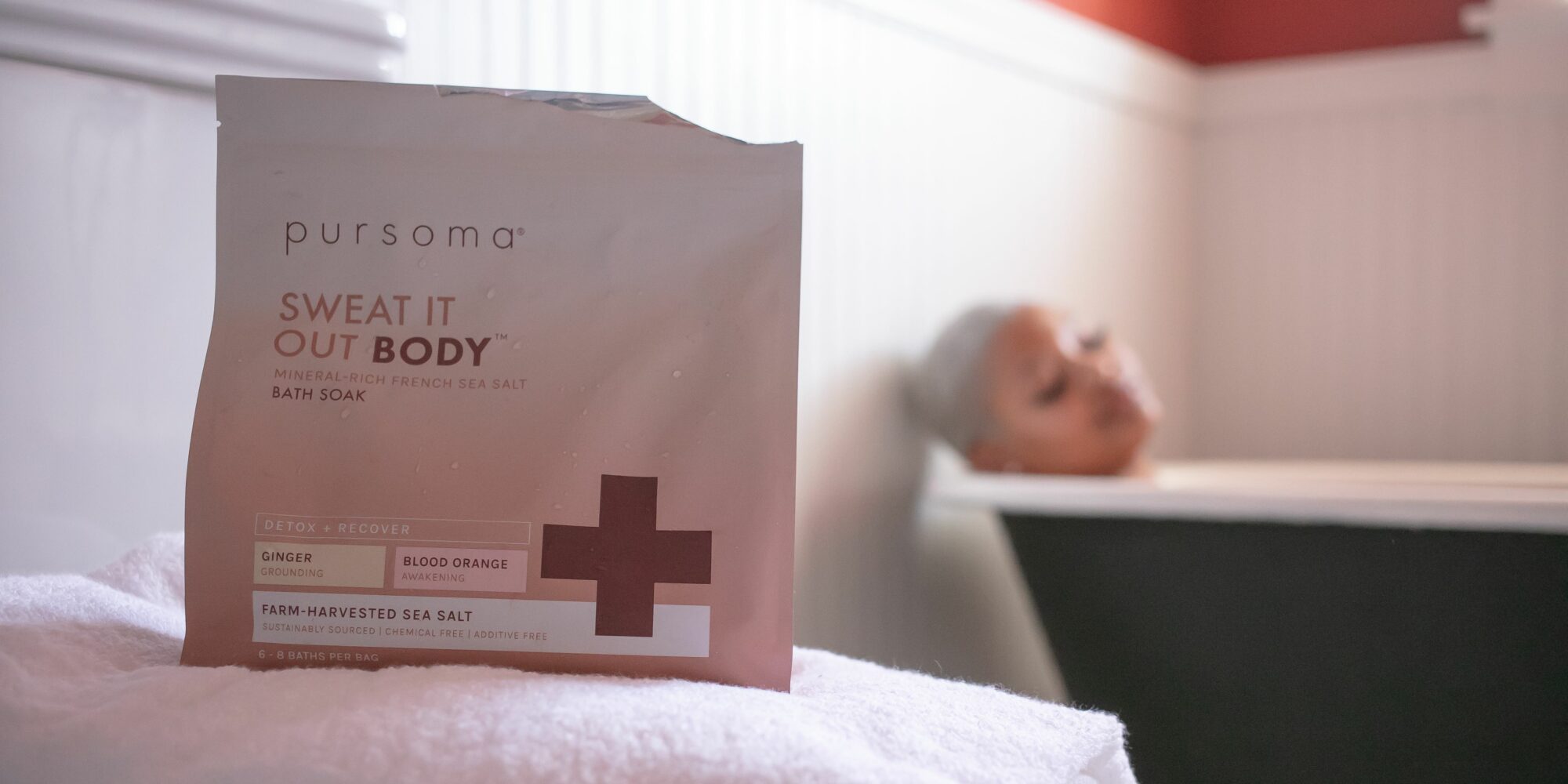 Bath Connoisseur Pursoma Moves Into The Mass Market With An Upcoming Launch At Target
"We provide a better bath," declares Shannon Vaughn, founder and CEO of Pursoma.
Now, the brand that began seven years ago in the high-end wellness segment is bringing its better bath products to as many people as possible by entering the mass market, first with Target in January, when it will be on shelves at 400 locations. Target shoppers will be able to buy Pursoma's 48-oz. bath soaks Sweat It Out Body, Cleanse Your Mind and Digital Detox Sleep for $9.99 or $1.25 per bath, an amount Vaughn points out compares favorably to Dr. Teal's $1 per bath price, and is considerably cheaper than brand's 10-oz. single-serving luxury bath soaks priced at $26 and above.
Vaughn says readying Pursoma for Target has taken 18 month, a timeline elongated by pandemic holdups as well as her efforts to secure the supply of French grey sea salt needed for a big retail push without disrupting the environment where it's sourced. Described by Vaughn as an alternative to Epsom salts that dominate bath soaks, the French gray sea salt in Pursoma's products is harvested from salt beds on the coast of Brittany with rakes and wheelbarrows. It has over 80 trace minerals and isn't refined or paired with additives in the brand's formulas that feature essential oils for aromatherapy designed for specific results.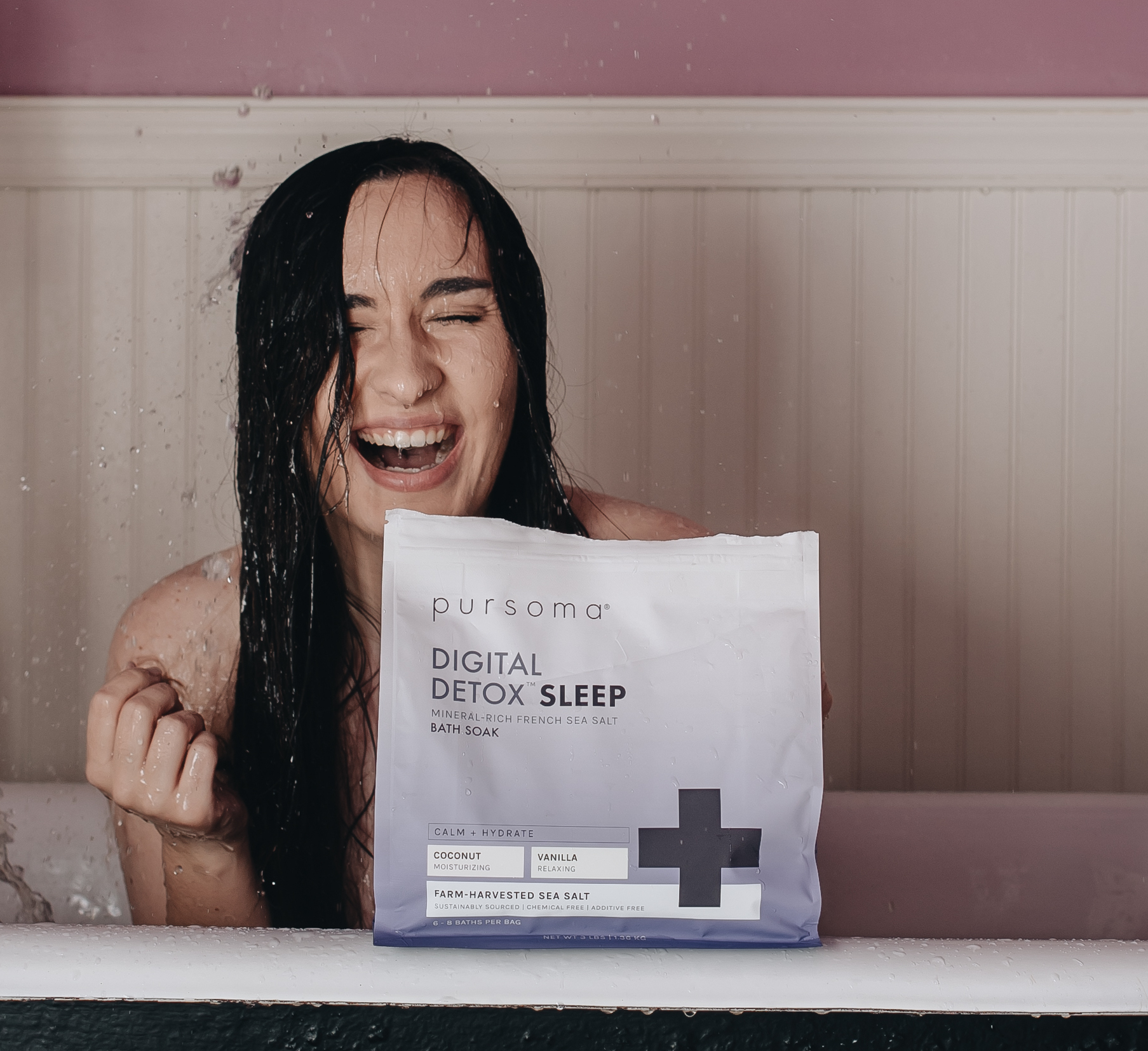 "Epsom salt is not salt. It's a manufactured, processed ingredient that is made to mimic salt. It's not from the ground, a seabed or a quarry," says Vaughn. In contrast, she says, "French gray sea salt is food-grade sea salt. It's what you would eat and put on your food in a raw and unprocessed state. There's been no treatment to the ingredient." Of Pursoma's merchandise heading to mass retail shelves, she continues, "I wanted it to feel luxurious and feel like a treat, and I wanted it to be high quality. There is no way I would dilute my ingredients because it was less expensive. That's why it took me so long to be able to do it."
During the pandemic, bathtubs have become a haven in people's homes. The Wall Street Journal even referred to baths as the "pandemic Xanax" for celebrities. Vaughn says Target was drawn to bath products because of their pandemic relevance. "Bathing has expanded due to people's usage of the bathroom as a place to relax and calm issues with sleep and anxiety," she explains. "The category has grown because the customer has been more interested in the subject of bathing."
"There is no way I would dilute my ingredients."
Vaughn is confident the bath category won't crater if the pandemic eases. "A lot of people are still working from home, and those work-from-home habits have carried through. Self-care at home is still going strong," she says. "If the world returns to exactly the way it was before, do I think the bath category will suffer? I don't think so because I think we have shifted some of our habits." According to Statista, sales in the category are projected to reach $48 billion in the United States by 2022, up from $41.5 billion in 2018.
On top of consumer trends boosting baths and better-for-you products, Vaughn mentions mass-market stores are the perfect places for Pursoma for purely practical reasons. Given the weight of its bath soaks, it makes sense for consumers to load them into shopping carts as they stock up on essential items like toilet paper and dish soap. "We often have people buy five of them, and that's not something you are going to put in your handbag," says Vaughn. "This is not a tube of lipstick."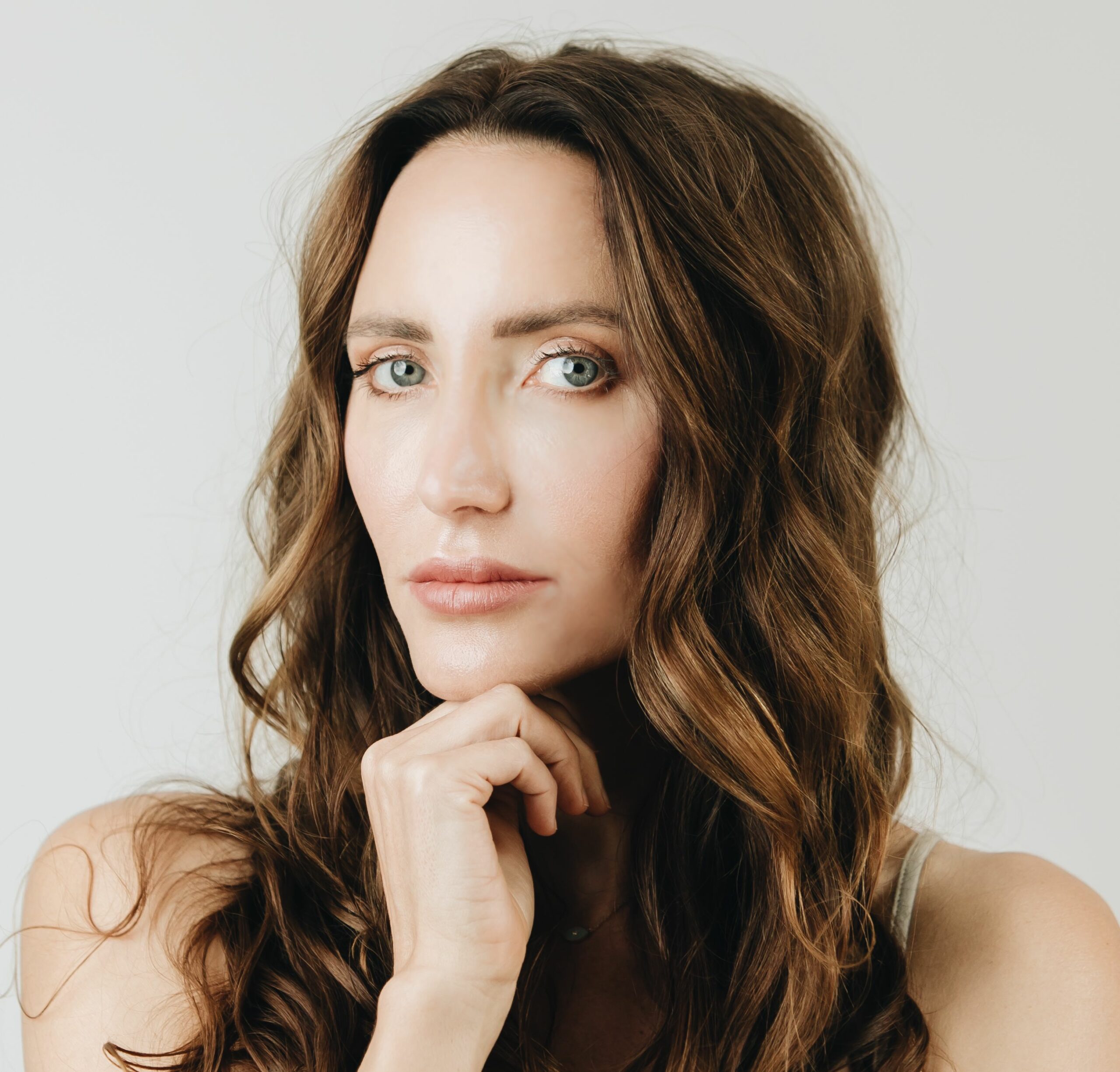 Vaughn hopes to heighten Pursoma's presence in the grocery and drugstore channel, but is positive Target is the best chain to initiate its foray into mass. "We feel that their customer is often a trendsetter in mass," she says. "The Target team is very aware of what their customer wants and their customer likes something of value, but they like a high-quality product." The products slated for Target are already available at Ulta Beauty. Pursoma is sold at 500 Ulta stores and has just broken into J.C. Penney. Its luxury products are at Goop, Net-a-Porter, Four Seasons Hotel New York, Violet Grey and The Standard, among other e-tailers, retailers and hotels.
As it broadens retail reach, Pursoma retains a sizable direct-to-consumer enterprise. It constitutes about 30% of the brand's sales. Self-Care Sunday, a $45 bundle with four bath soaks, is a bestseller on its website. On the site, Pursoma also houses what Vaughn calls its "craft beauty business" with special or limited-edition products the brand can experiment with because it controls its own production in Easton, Md. "The craft beauty business is very much the ethos behind Pursoma and me, and I don't want to lose that," says Vaughn. "I want to source beautiful, beautiful ingredients that are healing for the body and mind and, sometimes, those ingredients and formulation processes can't be scaled."
"Bathing has expanded due to people's usage of the bathroom as a place to relax and calm issues with sleep and anxiety."
In its DTC universe, Pursoma can convey the intricacies of its products. The brand has conceived a five-step ritual for achieving the health benefits of bathing. The steps involve disconnecting from technology, pre-bath drybrushing, hydrating with water, staying in an intensely hot bath for 20 minutes, and sweating and resting following the bath for at least 10 minutes.
Pursoma's assortment has recently stretched into baby products with its Purbebe collection consisting of the $8.99 bath soaks Goodnight Moon, Bathtime Magic and Pixie Dust along with the $16 bedtime massage oil Starry Night. Vaughn says the Purbebe products will be in the mass market. Generally, her goal for product development is to create offerings for "bathtime to bedtime."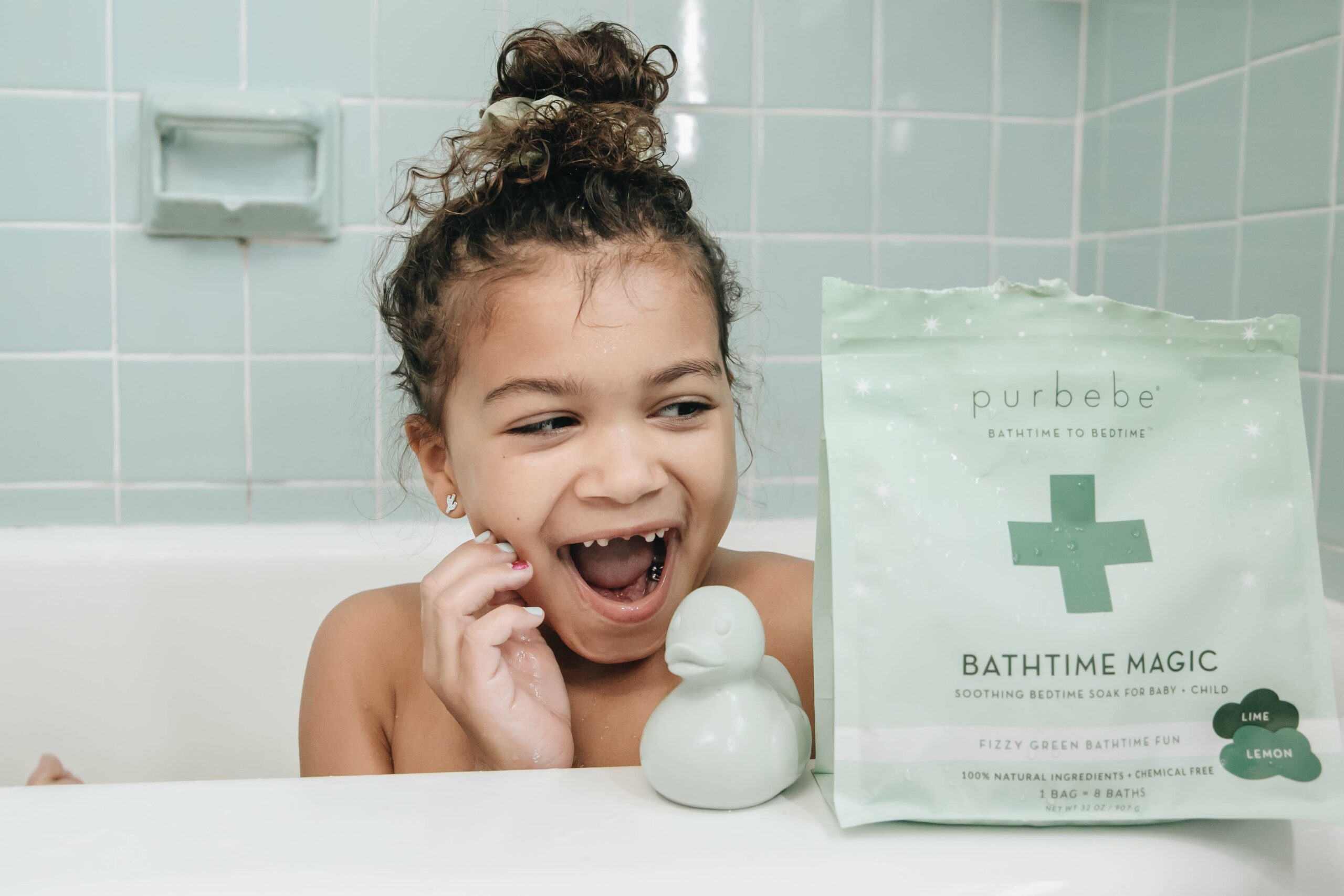 "I'm not interested in your wrinkles. Personally, I believe skin health starts within calming your stress, improving hydration and sweating. I think sweat is the best possible thing you can do for your body and your skin," says Vaughn. "Anything that we do in the future around skin health will be an extension of what you do before and after the bath."