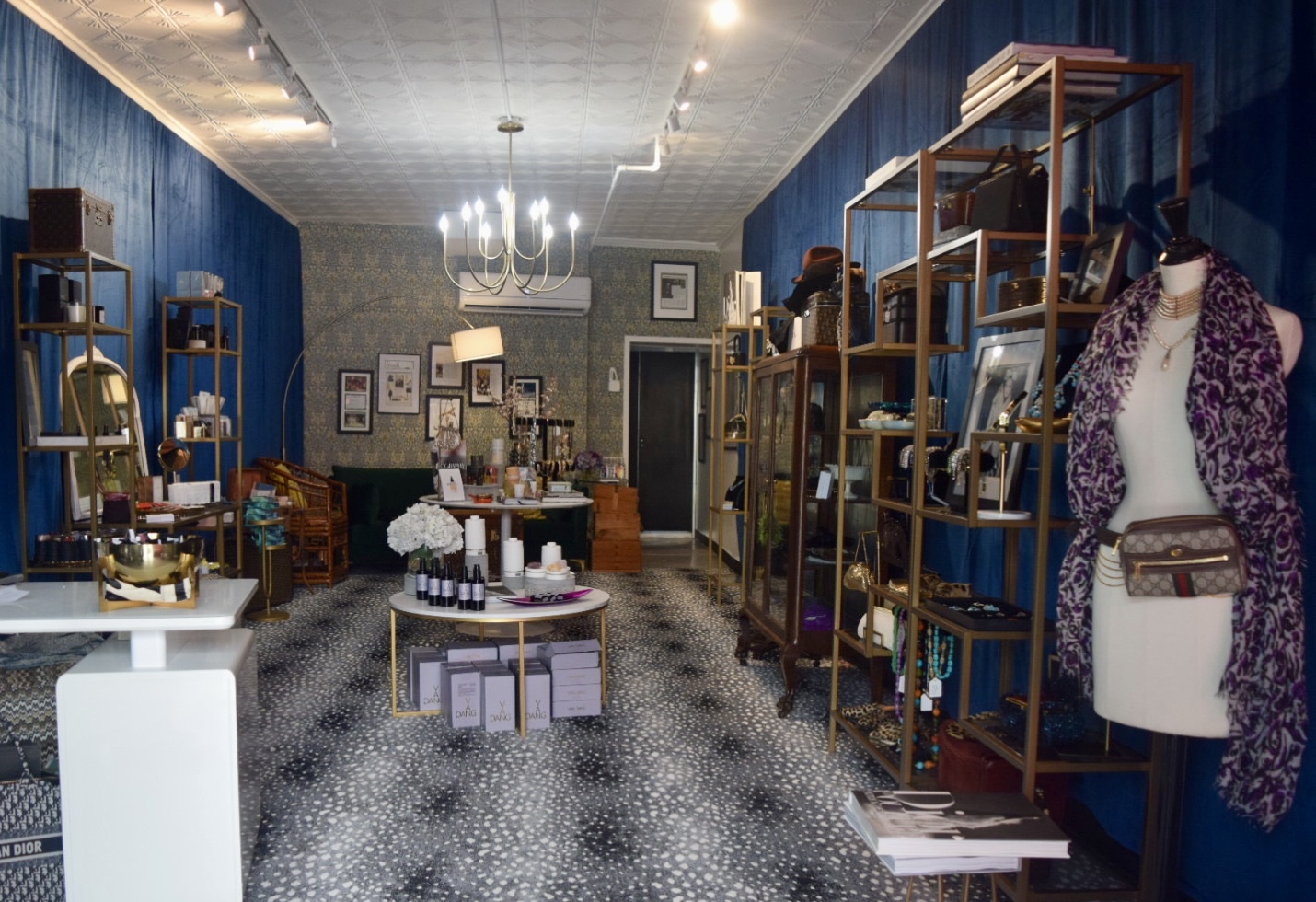 As Beauty PR Veers Closer To Advertising, PR Pro Dianne Vavra Opens A Store As A Genuine Stage For Beauty Brands And Vintage Pieces
After decades in the beauty PR biz, Dianne Vavra, founder of Spotlight Beauty PR and former senior VP of press relations at Christian Dior, has accumulated plenty of horror stories. There was an A-list American actress in Paris who demanded Vavra fetch soy milk for her coffee. "This was 15 years ago. I don't even know if they knew what soy milk was," remembers Vavra. And there was a beauty editor who requested her clothes be dry-cleaned and folded for when she returned home from a press trip. "As a publicist, you do what you have to do," says Vavra. As Vavra's career has advanced, though, she's been able to do less of what she doesn't want to do and more of what she does.
Today, that means concentrating less on trying to nab media placements for beauty brands in an increasingly pay-for-play press environment and more on showcasing them at her new store Vavra New York. Located in the Long Island town Huntington, N.Y., the store is premiering Wednesday with a mix of vintage pieces and 20 beauty brands, including Graydon, Cultivate Apothecary, Soma Ayurvedic, Emilie Heathe, Dr. Elsa Jungman, Ashlie Johnson and Brett Brow. "Word of mouth is still the most successful way of promoting brands. In effect, I think of the shop as a place where I can continue doing authentic press for brands," says Vavra. Beauty Independent talked to her to learn about the assortment and probable clientele at Vavra New York, and the state of beauty PR today.
What was it like when you got into beauty PR?
I got into beauty PR in the early '90s when I gradated FIT. At the time, it was all about models, print coverage and events. There was no concern for waste. There was a ton of plastic, and no one really cared about that. We had slide carousels we used for PR, and one of my jobs at the beginning was to make sure all the slides were in order. You had to put them in upside down and backward. As far as press and pitching, you only had print, and one editor was basically your main contact at each outlet, so you developed relationships pretty quickly with all the beauty press. Everyone knew each other, and we grew up together.
Back in the day, it was a tight group, and we would go on press trips, and have lunch and dinner regularly. I think my press list was maybe two pages. Now, it's about 100 pages because you have your digital press, e-comm press, outlets working with affiliates and more. Where I used to have one contact at Allure, now there's about 20, and it's constantly changing. It's harder to develop tight relationships and, during COVID, it's been impossible.
After models, it moved to celebrities, and now it's influencer land. Everything is influencer-based, and a lot of what's happening in the press is a reflection of what's happening in social media, where influencers are being paid for creating content. Because I've been in the industry for so long, I struggle with paying. I really look for organic relationships and organic press for my clients, and that makes it especially hard now that I'm freelance. A client pays me a monthly retainer, and then I have to go back to them and say, "Oh, there's an opportunity in XYZ, but it's an additional cost."
Very few things are organic now. I never wanted to get into advertising, and PR is turning into advertising where it's more a marketing function than a press function as we knew it. I think the definition of what a press person does is changing and brands, especially new indie brand launches, because they don't have the budgets to pay influencers or for events or press, it makes it very hard.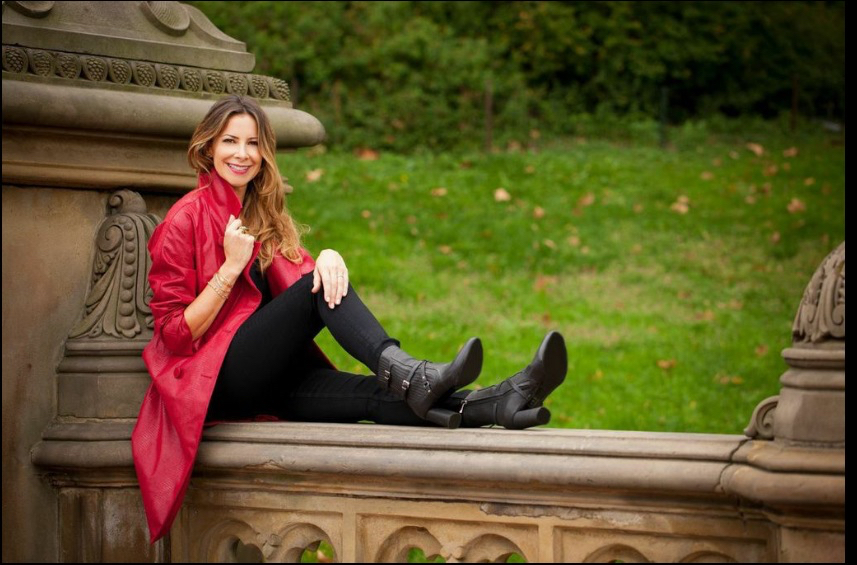 Why did you decide to leave Dior and start your own firm?
When I was at Dior, a lot of brands would come to me asking for advice, and it was very hard because I could help them to a certain point. Because I had a non-compete, I couldn't really get into much detail. I always thought I wanted to do my own thing, choose my clients and help indie brands because I knew exactly what they needed to do.
At Dior, it started to get more corporate. At the beginning, I could do whatever I wanted. Toward the end, they wanted everything to be the same globally. Basically, everything would be outlined in a planner, and it became cookie cutter. I wasn't able to use my creativity. After being there for 20 years and, at the time, I was 50, I felt it was time for a change. If I was going to do something, it had to be at a point when I was still relevant in the industry. When I left Dior, I popped on LinkedIn and put it out there that I was leaving and starting my own agency, and I got about five clients.
Before Vavra New York and Spotlight Beauty PR, you started trench coat line Le Trench. Tell us about it.
I started Le Trench while I was at Dior, and I launched it with the blessing of my amazing boss at the time, Pamela Baxter. We color matched the red trench coat to a bestselling red shade of lipstick called Dolce Vita. It was also a press opportunity for Dior because everyone mentioned that in the coverage of Le Trench. So, it was a win-win. I'm still selling the trench coats. There are three: red, black and snakeskin. It's the only clothing I will be selling in the shop.
Why are you combining vintage and beauty at the store?
I don't think anyone else is doing vintage and beauty together, and I think it will definitely be an experience. I've been collecting vintage for about 40 years now. When I worked at Dior, I traveled all over the world, and I would carve out time to go vintage shopping. I have a really beautiful collection, and I'm happy to share it.
When people come into the shop, they won't just see beauty products, but, because of the knowledge I have about ingredients and skin concerns, I think they will get a real education. I limited it to 20 brands so I could really teach people what I learned in my career, and they can walk out with a story. Every vintage piece and every beauty brand has a story. Basically, I'm a storyteller as a publicist, and I will be telling stories.
How did you think about putting together the beauty assortment?
Originally, I didn't want any makeup brands. It would be skincare and body care, and I would have candles and gifty items, but I decided to work with the brand Aleph based in New Zealand. I connected with it through a friend that's doing PR for it. I just love the aesthetic of the brand, that everything in its collection is multifunctional and the founder, who is a makeup artist. The brand has me as the exclusive retailer in the U.S., which is cool.
A lot of the other brands that I have are brands that I work with or have worked with in the past, including Biography and Flora Mirabilis. The only CBD brand that I'm carrying is called Winnow. It's a great clean brand for any kind of skin irritation or discoloration. I have Ilona Beauty, which just celebrated its 50-year anniversary. The founder was an OG female founder badass. Back in the day, they had a mask Ilona would concoct. I would consider it the first sheet mask, and the brand reissued it for its 50th anniversary. That's a product I'm selling in the shop.
I'm not taking full collections. I pick and choose the products personally. I have three to four products from Angela Caglia and some of her tools. I have Kari Gran and Supergoop because everyone just loves Supergoop. It's one of the few better-known brands I have. Most of the time, people will walk in and find something they've never seen or heard of, which is the point. There's a brand called Pigmint Arome, which is by an interior designer who has the same last name of me even though we are not related. It has beautiful candles and home sprays. Another line I have is KVD by Kim-Van Dang and The Rbrow by Rachel Marlowe.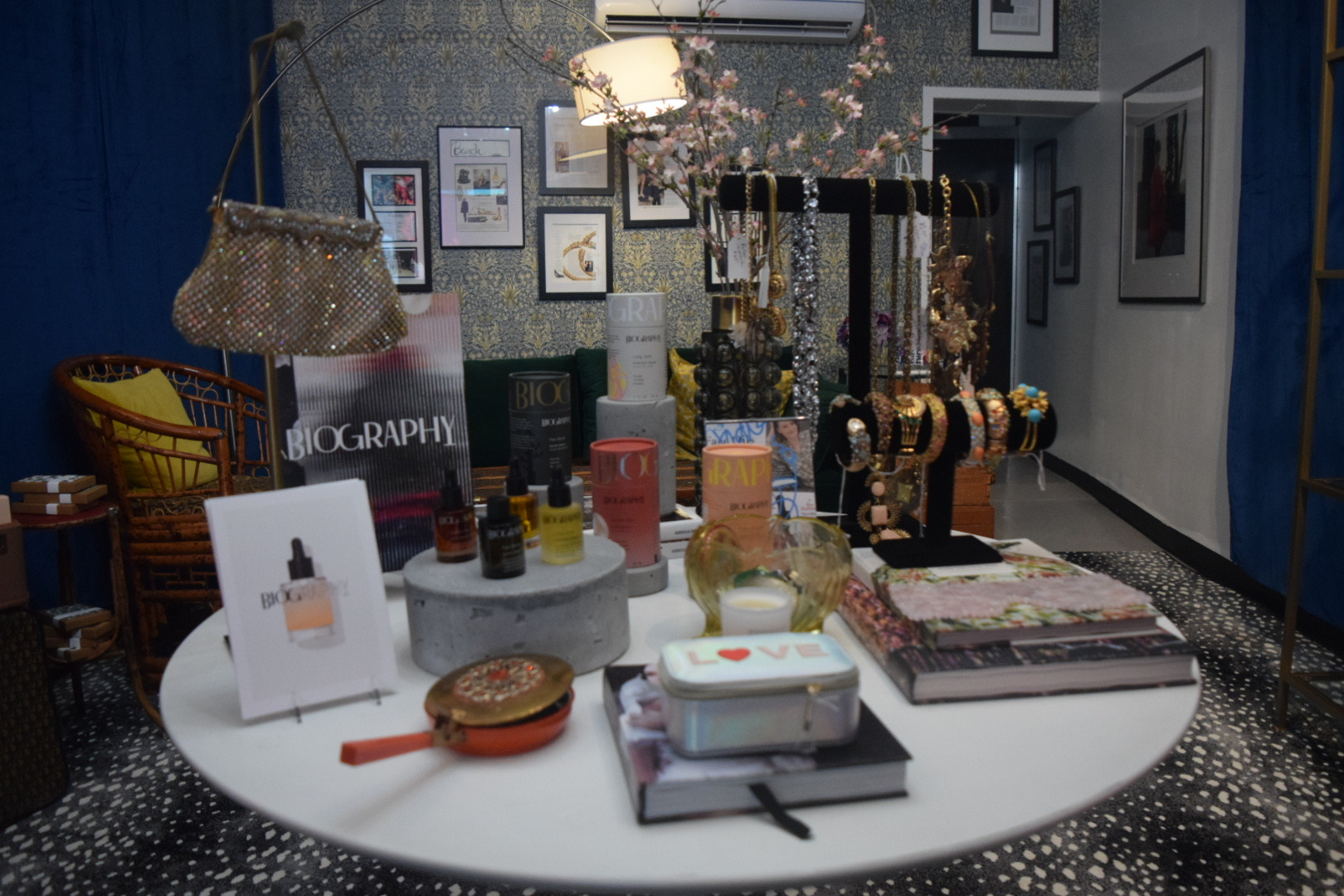 Who do you see as the clientele for the store?
I see the clientele as men or women who are into self-care and love beautiful objects. I look at my vintage collection as objects to display, which is how I've used them in my house. I rarely wear them, I look at them. I have items for every age and price. I have natural lip balms for $5 and a Hermes handbag for $3,600. A treasure chest full of $10 items is predicted to be the most popular area in the shop. For everyone that comes in, my goal is for them to find something they love that's affordable for them.
In Huntington, I'm right around the corner from The Heckscher Museum of Art and Heckscher Park. I think I will attract a lot of art lovers and a lot of moms who just need a break. I have fashion photography and fashion books. So, if even if you don't purchase anything, you will have an experience and learn something just by looking around.
Do you have business targets for the store?
I really don't. My main goal is to really bring something to the area and bring to life the idea that it doesn't have to be all about beauty, it can be a mixture of things. I think my goal is that I would love to recoup my investment for year one, and I wouldn't mind doing a pop-up or two in the Hamptons not this summer, but next summer. I'm still keeping Spotlight up and running with a few clients I will be doing press for.
In the current press environment, what PR expectations should indie beauty brands have?
Right now, there are very few bigger stories that focus on one brand. It used to be you would launch a new brand and have a full page somewhere. You're mostly included in a roundup today. Especially for smaller brands, a publicist really needs to outline what's to be expected and that's usually what I do with clients. I show them examples of what they can expect.
A lot of them come in thinking, "I'm going to get this full page and have a great founder story." It's about managing those expectations. It's mostly sound bites, it's not a big story. And, if they're not part of an affiliate program, that reduces their chances of getting coverage significantly.
If we see that something is not working, we pivot. There's a ton of software now. I can track the emails that I send out. I can see who opened them and who didn't, if they clicked to a link on the site or a link to imagery. That tells me who is interested and who is not. If someone clicks on the link several times, I know there's interest, and those are the editors I follow up with. You can also see what subject line gets more attention, which is so important. You can really do a deep dive into your efforts and talk to a client to say, "Well, we've pitched this several ways, and we're not getting traction, here's my recommendation."
How should they think of ROI for their PR efforts?
When I'm working with a new brand, I explain that press is not a sales tool. It's about getting your brand out there, creating buzz and an image. How they amplify the press coverage is where they get the ROI—and that's on them. If they get a piece somewhere and they don't promote it on all their social channels and on their website, they may not see a return on investment, and they will think, "Why do I need press?" A lot of brands don't even have a press tab on their website, and they've had beautiful coverage. They're not thinking about it, but it's important.
In the shop, I have five to seven press pieces for each of the brands. I love it when I go to a shop and see, oh wow, that was in Oprah magazine or was featured in Vogue. So, I have press out for people to see.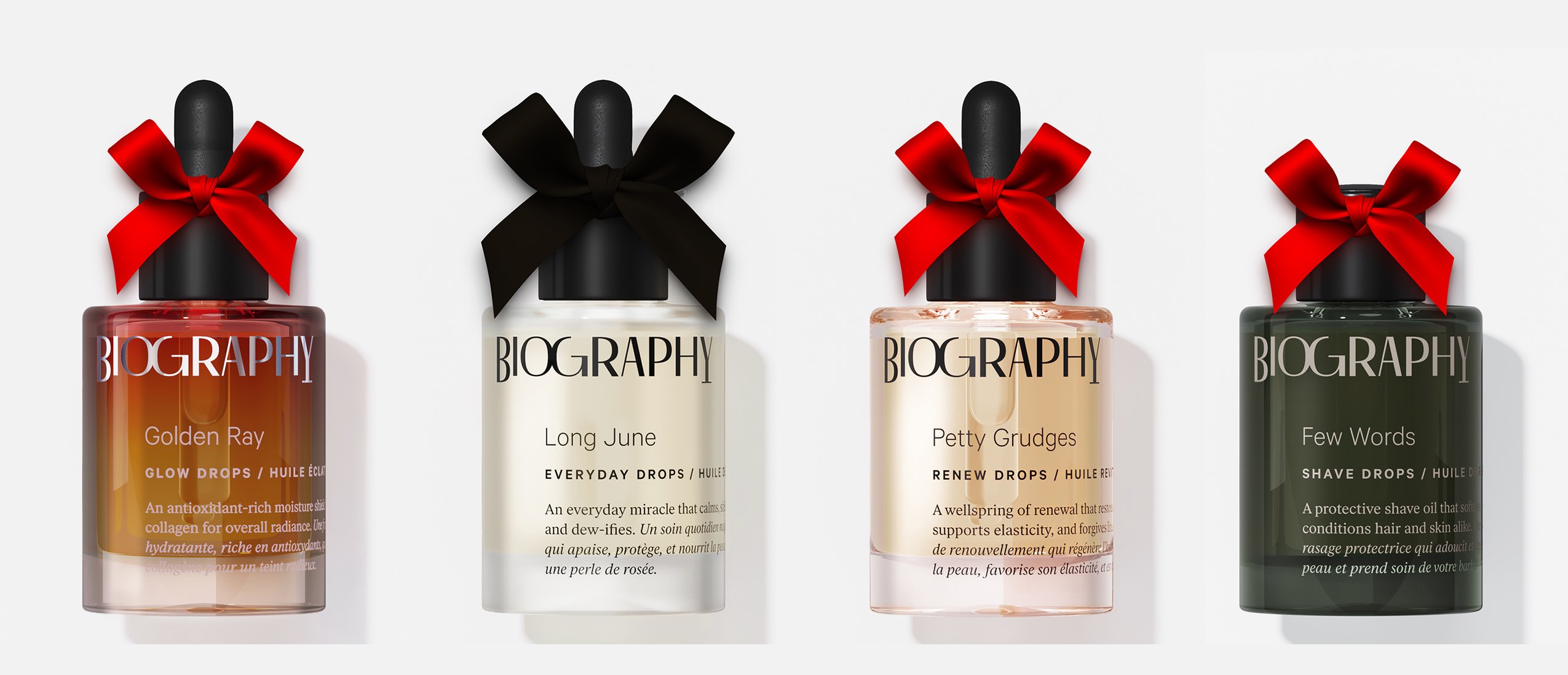 In the age of e-commerce, why is a physical store appealing to you?
Now that we are in an endemic, I think people are really to touch, feel, smell and experience beauty. Beauty is about the senses. It's hard to purchase beauty online, and I love that fact that people can come and see it. Vintage is also very difficult to sell online because every vintage piece has some flaw, and that makes it special and unique. So, you have to see the flaws before you purchase something. Online, you can't really see them.
This space has the original tin ceiling. When you walk in, I want it to be like a cozy jewel box. The décor is jewel-toned for that reason. People are so excited about it. It's not just the town, I'm literally getting calls all of the world from beauty brands that want to be a part of it. I think what I'm going to have to do is rotate them. Eventually, I will figure out how to switch up the brands every season so there is always something new. New vintage items will be added on a weekly basis as I have a collaboration with a shop in Paris.
Feature image photo credit: John D'Angelo