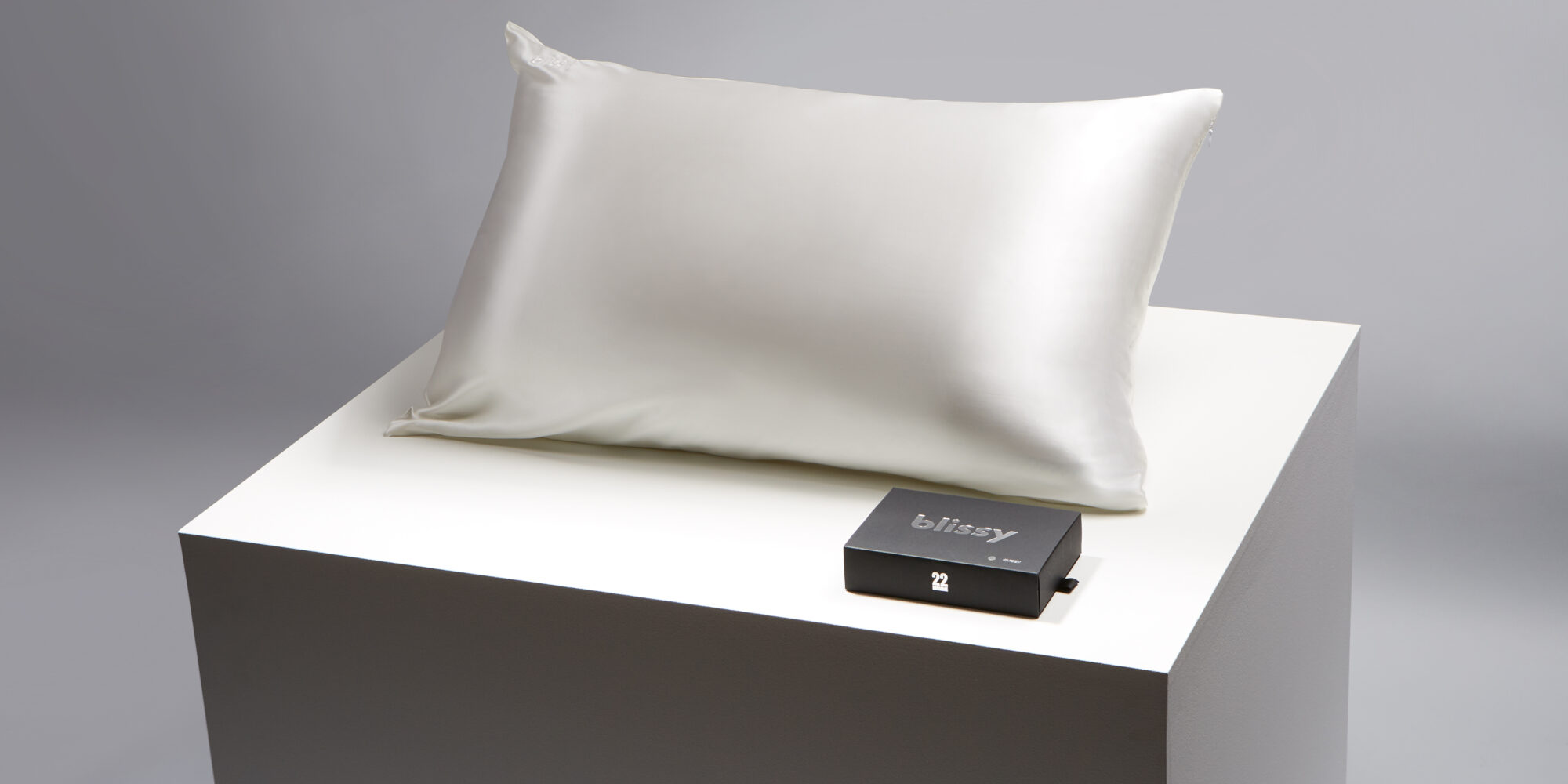 How Blissy Solidified Silk Pillowcases As A Beauty Must-Have And Became The Most Searched For Silk Pillowcase Brand Globally
Blissy is giving a whole new meaning to the term "beauty sleep."
Thousands and thousands of customers have made the brand's mulberry silk pillowcase part of their nightly haircare and skincare routines—and they haven't been disappointed. They've taken to their computers and phones to share glowing reviews touting the pillowcase's smoothing effects on their hair and skin.
"When we see responses from customers, the No. 1 benefit they see is with their hair. They haven't had to wash it as much as before," says Vahe Haroutounian, who founded Blissy with Edgar Babayan. "The second benefit they see most is with their skin. People that would get breakouts and rosacea are benefitting from our pillowcase a lot."
Rather than shelling out an arm and a leg on unproven miracles in a jar or bottle, Blissy delivers beauty results from a product that consumers are buying anyway with low expectations. The brand's silk pillowcase has skincare and haircare advantages because it generates less friction than a customary cotton pillowcase and is more gentle on the skin. It's also hypoallergenic, antibacterial and non-irritating, qualities especially important for people with sensitive skin and prone to allergic reactions.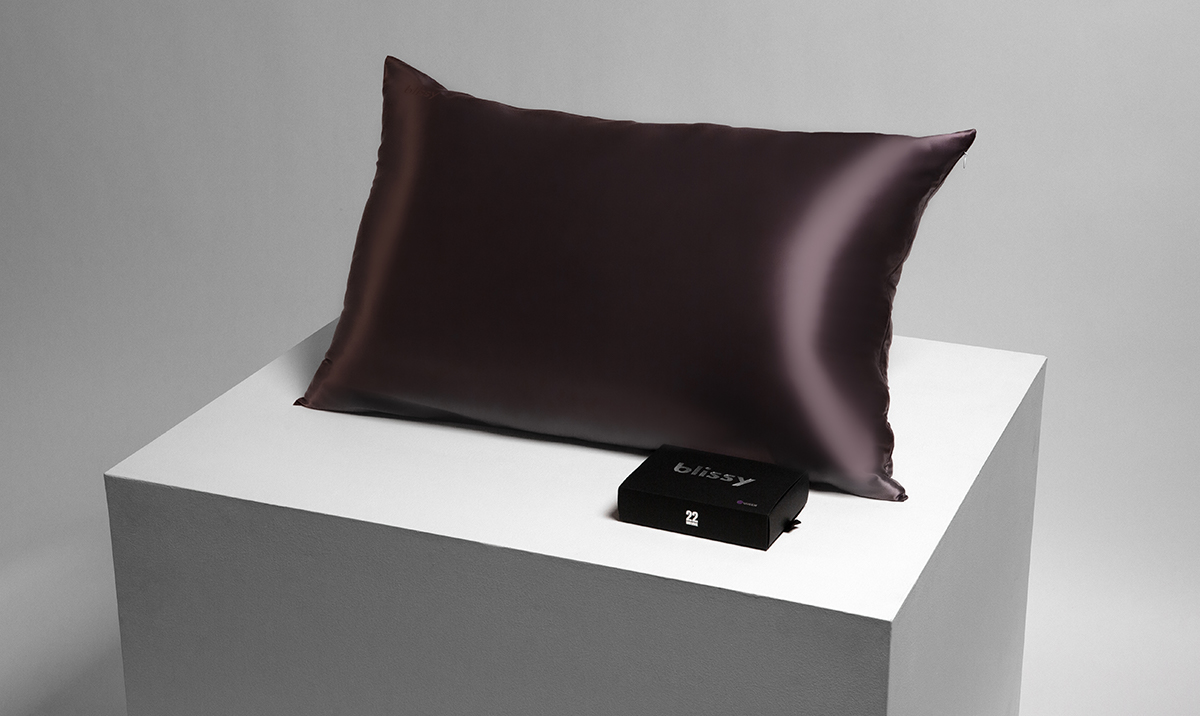 The co-founders didn't set out to be beauty entrepreneurs. Skilled in digital commerce, they assessed the e-commerce landscape for underserved segments. They noticed the silk pillowcase segment wasn't incredibly crowded, and they believed they could stand out in it by introducing an offering with high quality—Blissy's silk pillowcases are constructed from 22-momme silk, which means they're dense and durable while being lightweight—at a reasonable price. In May 2019, Blissy went live on its website with a white pillowcase in queen and king sizes.
"It provides a lot of value. Somebody is spending about $80, and getting something that's memorable and that's going to change their life. It gives them better sleep that's luxurious. We saw it as a no-brainer," says Haroutounian. "We tried it ourselves. We gave it to friends and relatives, and everyone was blown away. The product felt great, and that's important because it's something you spend 8 hours on a night, at least hopefully, and you are using it every single day."
"Somebody is spending about $80, and getting something that's memorable and that's going to change their life."
In the first month Blissy's pillowcases were available, the brand registered $20,000 in sales. After the first month, it quickly gained momentum and surpassed an eight-figure sales total for 2019. This year, Blissy is on track to triple sales. The fourth quarter has been astoundingly busy, and Blissy is working hard to meet accelerating demand. "The warehouse is going to be completely empty," says Babayan. "Sales have gone through the roof."
The co-founders' digital talents have certainly come in handy as they've built Blissy. They're experts at scaling targeted media buys across platforms. Babayan explains, "Targeted means we market the product to a really broad audience, but we have many versions of the videos and other creative assets we've produced." Google, Facebook and Pinterest are among the several platforms Blissy is actively advertising on. In 2021, the brand plans to amplify its marketing budget by a minimum of 400%. It's testing mailers and television commercials.
Blissy has focused on educating consumers about the unique attributes of silk pillowcases in its ads. It's discovered that personal stories from customers resonate particularly well. At the beginning of the brand, Blissy's customers were largely women 45 years old and above, but the brand has successfully broadened its demographic as it's ramped up its messaging. The co-founders are noticing it's gaining an audience among 35 to 40 year olds.
Blissy sells the most searched for silk pillowcase globally and is the most searched for silk pillowcase brand. It's elevated the overall silk pillowcase trend, which has the drawback of attracting copycats. This year, Babayan estimates 30 to 40 competitors have popped up. Although it's slowed down a bit lately, Blissy was fighting trademark violations five to six times a day. "When other people try to copy us, they aren't able to copy the quality," emphasizes Babayan.
"Once you try it, you never go back. We hear from people all the time that they can't sleep on anything else."
The upside of Blissy's popularity is that retailers are increasingly interested in the brand. The brand has launched at Macy's, Nordstrom Rack and Nordstrom, where it's heading to around 200 locations. Babayan says its silk pillowcase is a winner at physical stores because "people can actually see and feel the quality in person."
Blissy is making a big push into retail in 2021, and its co-founders project retailers could eventually contribute 20% of its revenue. Further, they have made a strategic decision to keep Blissy off of Amazon, a venue for silk pillowcases they consider subpar. They are looking to grow the brand internationally and recently set up operations in Europe.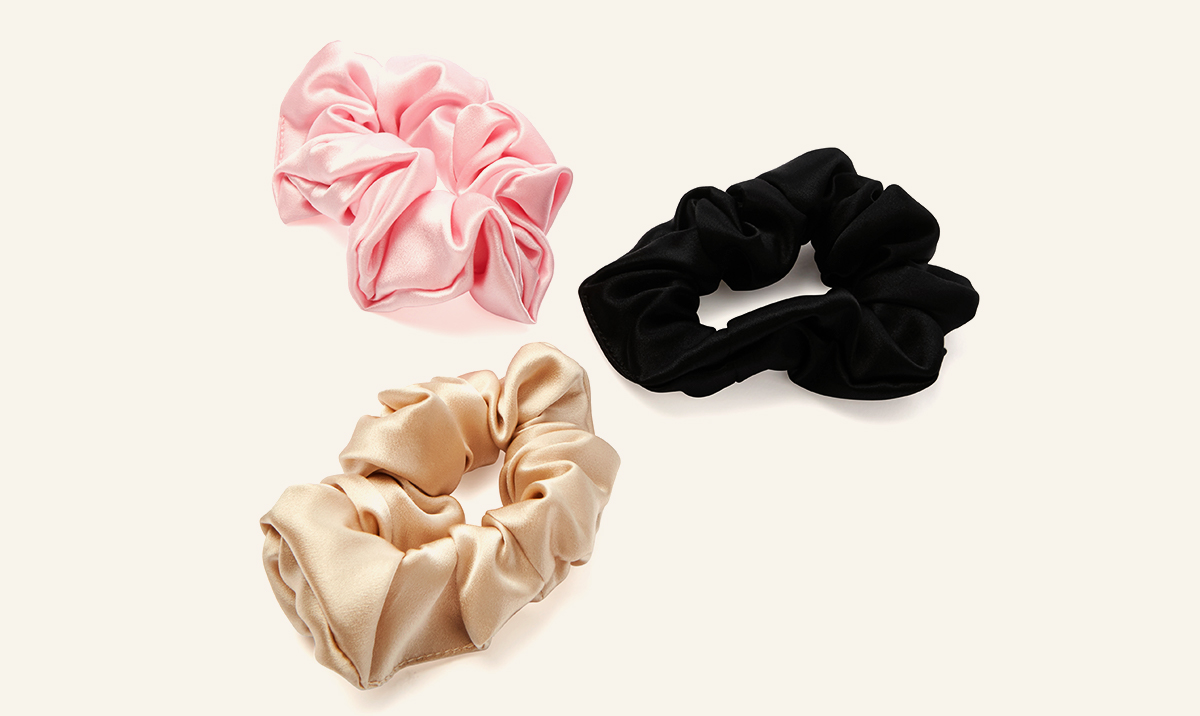 Blissy's assortment is deeper than the white queen and king pillowcases the brand started with last year. Today, it has about 100 stockkeeping units and 16 pillowcase colors. White remains the top pillowcase color, although silver and pink are also strong. Pillowcases now come in standard, queen and king sizes, and Blissy has extended beyond them to hair accessories, sleep and face masks. Robes and sheets are on deck for product extensions, and the brand will continue to multiply the colors and varieties of its current items.
"We want to get it to a point where, when you hear the name Blissy, you automatically associate it with a blissful feeling," says Haroutounian. "Five years out, we want the brand to be a household name known for transforming the way people sleep. Our customers don't go back to cotton or even any other type of silk pillowcase. Once you try it, you never go back. We hear from people all the time that they can't sleep on anything else."