Bluemercury's Marla Beck On The Importance Of Specialization, The Beauty Industry's Favorable Demographics And The Vetting Process For Emerging Brands
Remember when indie beauty wasn't everywhere? Marla Beck certainly does. Its scarcity in 1999 was a big part of why she founded Bluemercury with her husband Barry. The specialty retailer generated excitement for beauty junkies like Beck searching for new discoveries by providing a platform for products from emerging brands while supplying the education necessary for them to make sense of their discoveries. Its formula of customer service, merchandise curation and spa offerings enticed Macy's, which purchased Bluemercury in 2015 for $210 million. Under Macy's ownership, Bluemercury is expanding rapidly – it opened 13 freestanding locations last quarter and around nine more are expected to open this year – and figuring out how to stay on top of beauty's fast-moving trends and changing consumption patterns. Beck says, "What we have in our location today is fundamentally different from what we had 19 years ago and, 10 years from now, who knows what we'll carry? As long as we continue to be great at listening to our clients, seeing what they want and marrying that with the great brands, indies and others, that are creating innovation, I think there's so much opportunity." Beauty Independent and our readers, who suggested questions for Beck over social media, pressed her on the relevance of the indie scene, beauty trends, advice for upstarts, proprietary brand M-61, the brand evaluation process at Bluemercury and her shifting responsibilities.
In the beginning, how did you position Bluemercury against bigger retailers?
When we started, you could only buy cosmetics at drugstores and department stores, and there weren't freestanding beauty stores. Sephora wasn't in the country, so it was a completely different time. We were founded for a couple of reasons. One is I didn't like the department store shopping experience. Two was I always was an indie brand junkie, and indie brands were really hard to find. When I lived in Boston, I would drive 45 minutes to get MAC lipstick. It was an indie brand. I also couldn't find Dermalogica in Boston when I lived there. I moved to D.C., and thought of this opportunity of having freestanding beauty stores where you could get great advice and access to brands that were hard to find.
Our heritage is really indie beauty brands. We were the only place in D.C. to buy Nars. Nars was an indie brand. We were the only distribution point for Kiehl's outside of Neiman Marcus. We worked with Lev [Glazman] and Alina [Roytberg] at Fresh. We worked with Marcia Kilgore. Our whole foundation and heritage was in these brands, and that's how we competed. The industry shifted within two years of our founding, and that set of indie brands was bought by major corporations. Then, we continued to launch indies and carried a bunch of the bigger brands, too.
We also were one of the first major open-sell retailers in the country, and that was compelling for our clients, too. Services were a big piece of our heritage as well. I remember there was actually this big expose in Washington about what bikini waxes were because bikini waxes were really new in 1999. Nobody understood what they were. Things have evolved quite a bit since then, but our point of difference was we wanted to be the best at giving beauty advice and, with that, we offered unique services and selection of brands that served our clients' needs.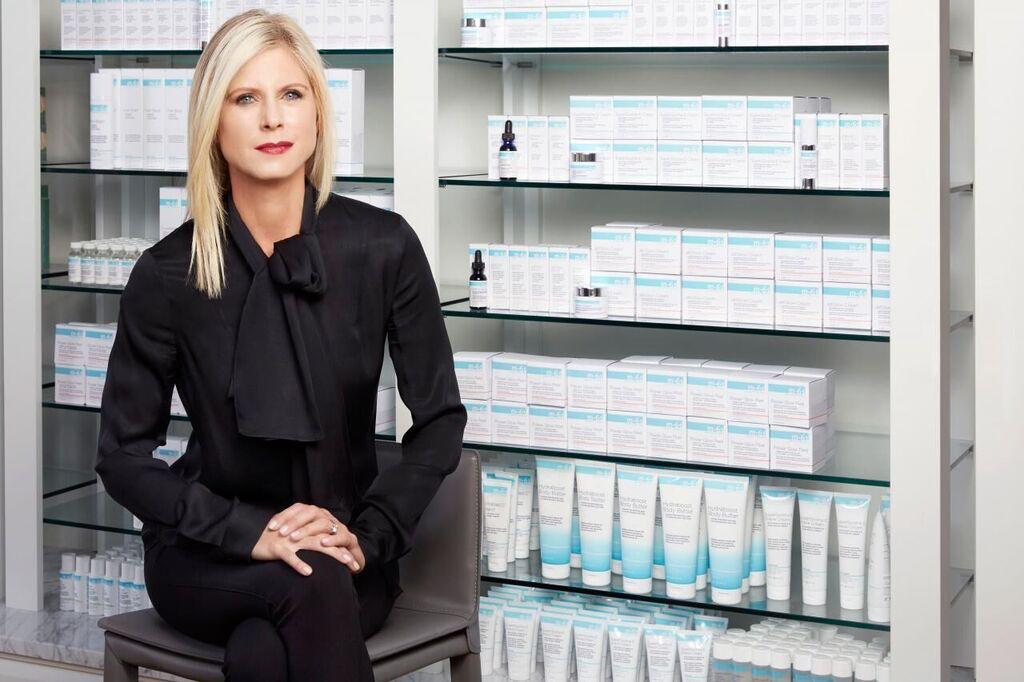 What considerations did you have when you were deciding whether to sell to Macy's?
We had gotten really big and, as we grew, we had a lot of infrastructure that we were building from scratch: our whole supply chain, our whole technology infrastructure, our POS [point-of-sale system]. We were looking for someone that had strength in the infrastructure pieces of the business that could help us scale more quickly. Obviously, Macy's was an expert in a lot of these categories, especially the e-commerce and technology end of the business. We were looking for someone who had a strong infrastructure and organizational foundation that we could leverage to grow more quickly.
When they bought us, we were at 60-something stores. We just opened number 175 last week. It's proven that we've been able to accelerate our growth by having such a great partner. They were looking toward being able to build the back of the house while we were able to scale the front of the house. It was really important to me, too, to keep a very personal, family business. I know a lot of our team, and I know a lot of our clients. That personal touch around beauty is in our DNA and is something that we really wanted to keep.
How has your role evolved under a parent company?
I started the company when I was 29 with my husband Barry. I unpacked every store up through store 12. I think I've done a lot of jobs at this company, so I have perspective. I've had to grow personally in my leadership style and my delegation style over all this time because going from zero to one store to 175 locations plus having a full digital business and brands requires different skills.
Over the last four years, a lot of it is the same because we have our headquarters in D.C., but our corporate team has obviously expanded quite considerably. I tend to spend a lot of my time on new ideas and growth, so a lot of time on our proprietary brands and on our expansion strategy, but I'm still doing some of the same things I've always done like, every Friday, I have a call with our new store managers and tell them about the story of Bluemercury's founding and story of M-61, and really talk to them about the DNA of Bluemercury and answer any questions they have. That's one of my favorite days of the week because that brings me back to our roots.
I try to do big-picture growth stuff while staying connected to our store teams and our customers. One of my favorite things is to go in store, and observe and talk to customers to see what's important and interesting to them because that's how you learn. You don't learn so much by sitting in your office. You learn a ton by walking the streets and walking the stores. It's nice to be part of a big company where you have access to great resources, but they've been really smart about making sure we maintain our DNA and our reason for being.
What's your take on indie beauty today?
I'll tell you what's the same and what's newer. My favorite piece is the same. At the heart of indie beauty brands is the founder, an idea for something new and a passion for something that they want to fix or create in the beauty industry. That hasn't changed whether it's Holly [Thaggard] from Supergoop, Dr. Barbara Sturm or Pat McGrath. You see these amazing innovator founders just like Bobbi Brown and Laura Mercier were.
What's interesting to me today is you have these super specialist categories. The way indie brands are launching is by staking ground in a certain category in which they are the expert. I don't know if 15 years ago you could have had an expert in sunscreen only like Supergoop, but it's phenomenal to have that expert. You have deodorant brands that are launching, lash brands like Lash Star and Perfect V in the V category. I think there's also the expansion of what beauty is to wellness and supplements and, eventually, CBD. That self-care and wellness perspective is expanding, which means the industry's getting bigger and bigger and bigger.
The way you launch is different, too, obviously. When I started, it was very PR- and magazine-driven. Now, it's about influencers, and potentially finding one customer niche that you go after and building with that customer niche. Everything is a lot more hyper-segmented, whether it's the product category or the customer category. Beauty brands can survive at a smaller scale than they used to because there's access to clients. That means you can have way more indie beauty brands that sustain as indies for a much longer time rather than needing to get really big.
How does Bluemercury evaluate brands to bring into its selection?
Ten years ago, the process was more haphazard. I'm really excited to say that today we look at every single thing that walks into the door. That makes me proud because I think everyone puts their hearts and souls into creating their brands, and everybody's got a chance. We probably get 10 to 20 brand requests every day. They get filtered, and we evaluate packaging, formula, whether it's a category we're expanding in, what's the point of difference, what's their product development plan, who's behind it, are they funded, what's their distribution plan. What really catches our eyes right now is new categories or innovative products. Not that deodorant's new, but it's been forgotten by a lot of the traditional brands. So, we see that as a category with a lot of potential. The V category is new, and the emphasis on supplements and lashes is huge.
We decided that we were going to try supplements and evaluated over 100 brands to come to a mix that makes sense for our target client base. We did the same thing with naturals. Oftentimes, we'll do a test that's anywhere from three to 30 doors, and we'll say, "Okay, let's see what we learn." One of the advantages of having a high store count is you can do a lot of tests and learn.
What's been the response to the natural beauty segment at Bluemercury?
It's been tremendous. I think we tested it at 30 locations. We did all sorts of different brands and different price points, whether it's Indie Lee, Odacité, One Love Organics, Ilia, RMS and more. We rolled out two different mixes, one for stores that are really into natural and one for stores where clients are dabbling. We always have different assortments and different possibilities, so that lets our stores be flexible. It's not one size fits all. We merchandise to the local client, and that's important to us.
Can you tell us about the M-61 brand and the new products from it?
I started working on it in 2006 and 2007, mainly because we had clients coming in saying, "I love natural products, but they don't do anything on my skin." Then, we had other clients come in and say, "I love the dermatologist brands, but they have chemicals in them that I don't want to be using." At that point, a lot of them had parabens. We saw the paraben-free thing way in advance. The goal was to create the most natural cosmeceutical line on the market. It's really the first clean clinical brand. We launched in 2012 with eight SKUs, and I think we're up to almost 70 now. Almost every SKU is vegan and gluten-free, and there are a hundred chemicals that can't be in the line, and it's always been like that. The client response has been tremendous. Our number-one product is PowerGlow Peel. It's been tremendous in terms of the results people get on their skin.
About four years ago, I had this dream that I wanted everything in a pad because I'm on the go. I travel. I go to the gym. It's hard, especially the way I use products, to have 15 different jars and bottles. We had PowerGlow. Then, we did an acne pad, PowerSpot. We did the Fast Blast Cleansing Cloths. My dream was a moisturizer in a pad and vitamin C in a pad. It took four years and, finally, we have them now. One is a hyaluronic acid pad that gives you up to 48 hours of moisture, and we did the clinicals on that. Then, I wanted to stabilize vitamin C at a 15% level in a pure dose in a pad that doesn't oxidize. I love vitamin C. I think it's one of the best ingredients on the skin after glycolic. If I were on a desert island, first I'd bring my glycolic, and second my vitamin C and, of course, some sunscreen. I'm really excited to break new ground with the Vitablast C Serum Pads.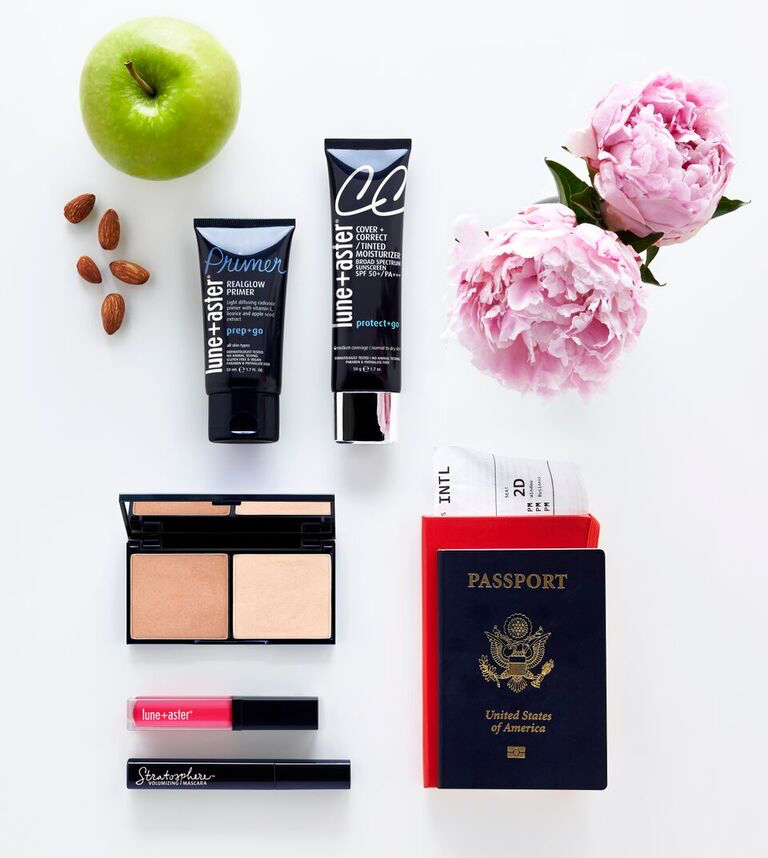 CBD is taking the beauty industry by storm. What are your thoughts on it?
We're really at the early stages of understanding what it does to the skin. Anecdotally, what I hear is people think it's a very compelling ingredient for relaxation and for the skin. I think it'll be big. I think it'll be important, but it needs more research. I'm a research junkie, so I'm excited to have derms, universities and science labs research what it does. Right now, a lot of people buy it for aches and pains. I think it's unclear what the skincare benefits are, but I'm excited to learn more. It's such early days. It's like the Gold Rush. You hear everybody going into it. I don't remember an ingredient in the past 19 years like it across industries. It's one of the biggest stories potentially in beauty in the 19 years since I've been in beauty, but potentially not.
What other beauty trends do you detect?
I divide beauty right now into wellness, skincare and fun. Fun is the Instagram-driven trends, which I think we'll continue to see. I love Glamglow's new mask where they have six different colors, and you can paint designs onto your face. You can imagine the art that will come from that. Some of the fake nails coming out look more real than they ever have before, and there's this trend where girls are changing their nail polish every single day as a fashion statement We're always watching that fun category. Supplements, self-care and wellness are also new horizons.
All of it is driven by the same thing, this new generation of consumers, millennials and generation Z, that consumes the media differently and lives their lives very differently because of the way they consume media. Foundation is big again for high school students, driven by the way they consume media. The masks in the fun category are all driven by the way they consume media. Right now, millennials are in their mid-30s and, as they push up against 40, they will fundamentally drive the anti-aging category, probably more toward organic, natural and self-care. The demographics and the media combined are a pretty unbelievable force that was not the same 10 years ago. Any brand that combines new innovation that fits the demographics with savvy media and marketing wins.
How is Bluemercury's online component improving going forward?
We use it to talk about our brand. If you look at our business, our core is driving traffic into stores. We'll continue to develop the bonds between our store clients and our technology. We just moved to mobile POS, which is set up to be able to work with our clients in a more intimate way. We are rolling out a service where, if a client walks into a store in Charleston and something is not carried there, but it's carried at say our San Francisco location, they can get it sent to their house the next day.
What about the spa services? What's the importance of them?
We still have a very, very strong spa business. Our most loyal clients use our spa every week or every two weeks, so it continues to be important to what we're doing. I will say it's time for us to take a step back and be strategic about what that looks like in the future and what services we want to offer. We're going to tackle that next. We want to streamline a little bit what we're doing based on what our clients are asking for and do more quick hit services. Stay tuned for more.
The beauty industry has had a pretty good run. Do you think its strength will continue?
For the 19 years I've been in beauty, it's always been good, and the demographics are in our favor. If you add the millennials and generation Z together, they're a bigger population than gen X and the boomers. Gen Z actually spends more on beauty than millennials on average. I think it will continue to explode. I like the fact that the scale to go into a beauty business is so minimal now compared to what it used to be. I just think we're going to continue to have an explosion of brands, and the brands that are hot today will not be the brands that are hot five years from now.
What advice do you have for retailers or brands starting out today?
Know who you are. Know what your point of difference is, but also who the client is you're serving. You can't be all things to all people. You have to be an expert in some avenue. Are you an expert in natural? Are you an expert in makeup? Are you an expert in a certain client segment? You have to have a point of difference because the space is a lot more crowded. When we launched Bluemercury, it was only department stores and drugstores. It's very different today, but we always knew what we were and knew what we wanted to be, which was all about beauty advice and serving the client. You have to know who you are and don't waver from that.