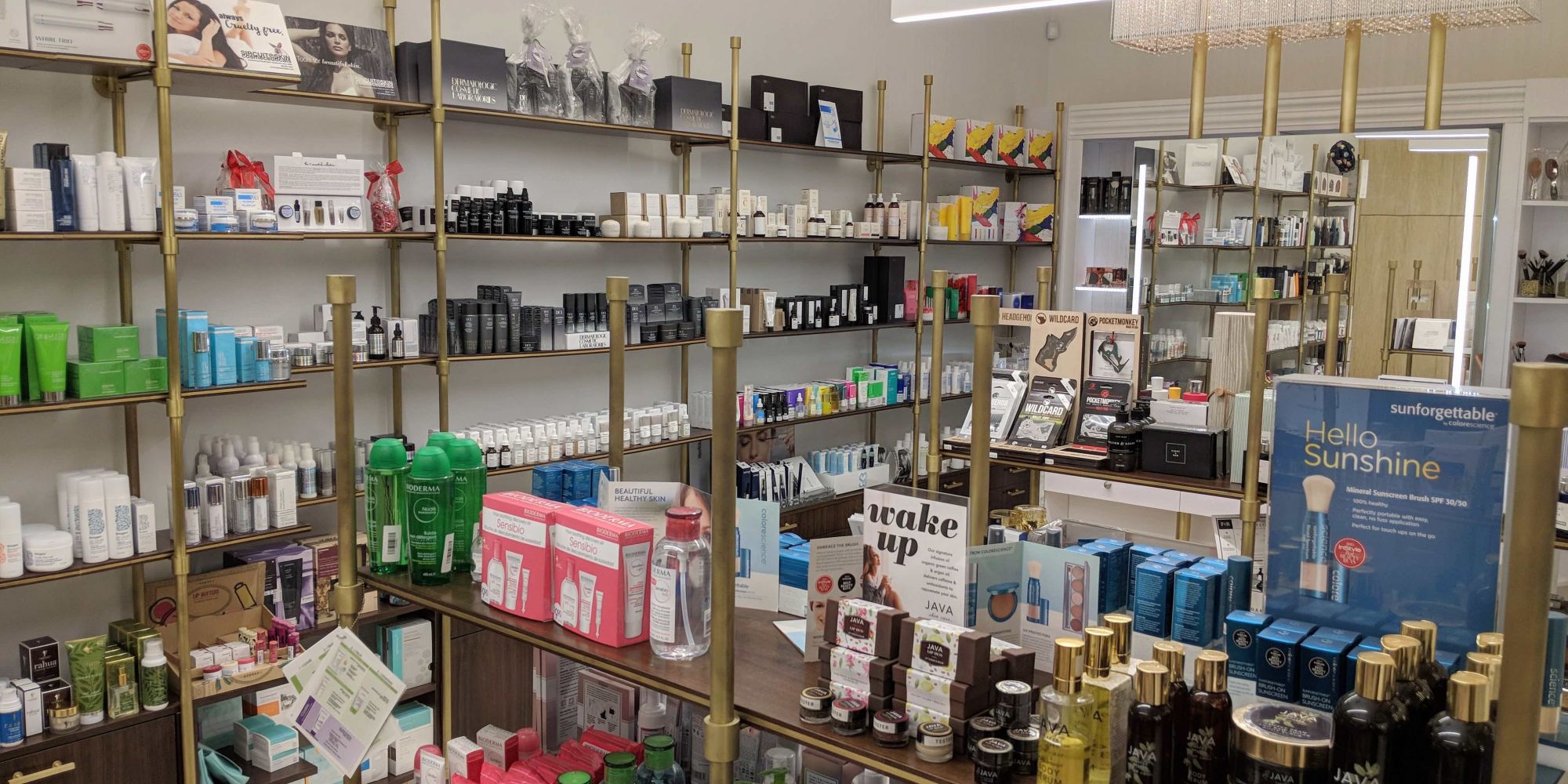 Brandon Cross Develops Cedra Pharmacy's Beauty Selection With Customers In Mind
Cedra Pharmacy is the antidote to impersonal conglomerate-owned drugstores. At its locations in New York, Dallas and Houston, the three-year-old concept crossing wellness and beauty distinguishes itself by paying close attention to the health concerns of its clients and handpicking a beauty assortment that caters to their personal maintenance needs. Brandon Cross, general manager and beauty director at Cedra, has played a pivotal role in shaping that beauty assortment to respond to trends, provide practical solutions to skincare issues, and infuse the shelves with freshness. "I've brought care to the beauty department. I find joy in experimenting with products, even those I've never heard of before, and going a different route in stocking the store," he says. "I listen to what people say, and I know my customers' names. Once customers like you, they want to buy from you. They come back for the product, but they stay for you." Beauty Independent talked to Cross about joining Cedra Pharmacy, updating the beauty offering, bringing in new brands and the nagging issue of men's personal care sales.
Tell us a little bit about yourself. Where did you grow up?
I was born in Long Island, but lived in the Caribbean. When I was 11-years-old, I moved to Trinidad just above Venezuela for seven years. I came back for private school on the Upper East Side. High school in the Caribbean was tough. The Caribbean lifestyle is much less open to different things, especially involving the arts. I came from a background here where parents encourage dancing and the arts, but things like dance and art weren't popular in the Caribbean. I also went to an all-boys Catholic school in the Caribbean, and it was interesting being an American kid there.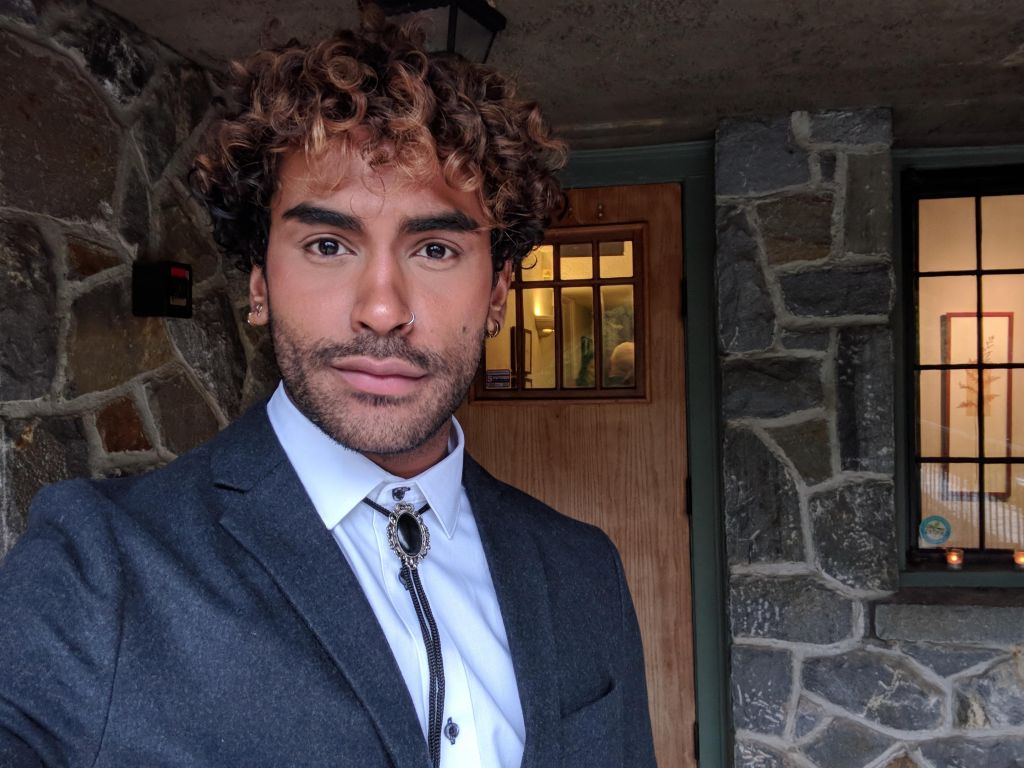 How did you wind up at Cedra Pharmacy?
I went to college for business and communications. I majored in communications and minored in business. When I was in college, I was very interested in makeup. I realized a lot of performers here in New York City would pay to get their makeup done, so I started doing freelance makeup, and I was booking substantial income from that. I was also working for a PR company, and I would go to different events. That helped me meet people and book makeup shoots. I worked on music videos, some TV sets and did a bunch of weddings. When I was doing freelance makeup, I was also going to school full-time. Booking makeup jobs got too chaotic for me, and I got a job at a restaurant. At the restaurant job, I met the executive assistant to the owner of Cedra Pharmacy, Mazen Karnaby. She told me to interview for the beauty associate position, which was being a salesperson on the floor and being knowledgeable about different skin types. I moved up to being the director of communications, and I was writing for the Cedra Pharmacy blog. Then, I moved up to being the beauty director in charge of the orders at two New York locations, the Houston location, and I set up the Dallas store. I'm also the general manager of both stores in New York.
What are you doing on a daily basis?
It varies. I will go to the Second Avenue store and check up on stock. About three times a week, I see if they need to order anything. It's our slower store, so I don't spend too much time there. Generally, I'm at the Broadway store. I do all of the in-store decorations and displays. I check in with the juice bar and the pharmacy. I will go to the bank and make drops for the store as well as look into new products and place orders for products. I have meetings with companies looking to be at Cedra. Now, I'm also taking over the e-commerce site, which we are trying to launch. So far, it's had a soft opening. I have to edit, upload and keep track of the online stock as well as in-store stock. I also help out in the pharmacy, where I answer the phone. The phones are always busy, and people are always coming in and out. It's a busy, fun environment. We have two bar stools, and we always have music playing in the store. The employees are in good moods, and people like to hang out with us.
How do you evaluate beauty brands for Cedra Pharmacy?
When I am bringing on a new brand, I may reach out to the company because I've found them in a publication or I personally use them. I had a bunch of subscription services like Ipsy and Birchbox to see what hot products are out there and try them myself. When companies reach out to me, which is pretty regularly, I will have them send me an email with their website and information about the product. Then, they will send me testers or samples. I like to try them out for at least a month. I want to make sure the products actually have benefits. At the same time, I want my product selection varied when it comes to price. I like to make sure we have something for everyone that comes into the store. In addition, because we are on the Upper West Side, we tend to have products that are natural, organic, hypoallergenic and cruelty-free. People know these days if they have an intolerance to something in a product, and they ask more questions about the products.
How do you prefer beauty brands pursue Cedra Pharmacy?
Since we are pretty small, I love it when companies come in a for a meeting. I get so many emails, but there's nothing like people actually coming in person.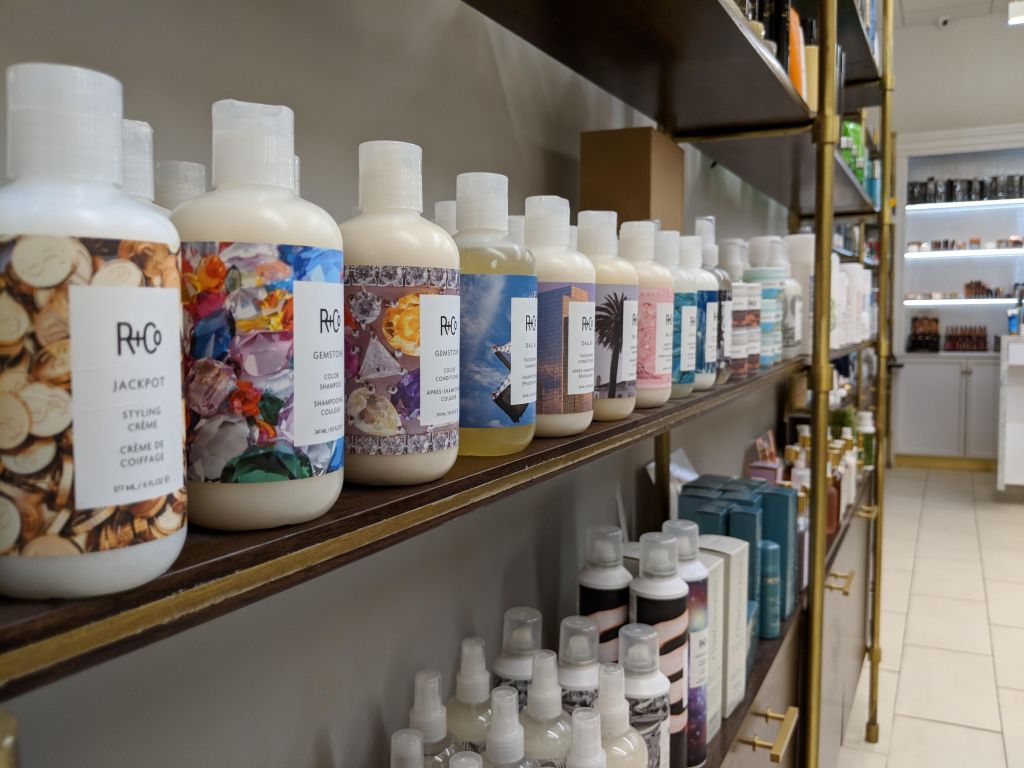 Give me an example of a beauty brand you recently brought in.
One of the most recent is this interesting bath name UR Bath & Body Co. They have a wide range of bath products that are handmade, natural and organic. They have beautiful soaps that are almost crystal in shape, and they also have bath salts. The reason we wanted to look into another bath brand is that people buy Lush left and right, but Lush has SLS in their products. That can cause irritation in baths. UR Bath & Body Co. uses SLSA in their products, which doesn't irritate the skin, and the products are around the same price point at $6.
How have you evolved the beauty category at Cedra?
It's been once year since we've been open on Broadway. Originally, when we first opened, we were mainly just selling cosmetics. We used to sell a lot of makeup brushes, eyeshadow palettes, and lipsticks from Zoeva were our most popular item. We are one of the only [U.S.] retailers that sells Zoeva. We have seen a shift where more people are buying bath and body products. It could be that during the holidays, people take more baths. I'm always changing the product selection. I don't have a set formula where I want six haircare lines and eight skincare lines. I hear what the customer asks for and look at what we don't have. I do an overhaul of products every quarter. Customers want something new and, as the person buying for them, I want to open them up to using more than one specific brand or product.
How many brands do you currently carry?
We have over 30 brands. Some of our bestsellers are UR Bath & Body Co., Oribe, The Ordinary and Colorescience which has SPF-infused cosmetics. Since we have a pharmacy that does a lot of dermatological prescriptions, we have people come in after getting a facial peel or microneedling, and it's really important for them to have an SPF.
How much do you like to bring in from brands?
We don't have a warehouse to store items, and I typically don't like to buy anything that requires me to buy case packs of 24. If I'm going to buy something, I want to order in threes, sixes or twelves. A lot of the companies we have, they either have warehouses or distribution close by in New York, New Jersey or Canada. I would hope that the brands I have, since I carry a small stock, would be able to ship to me within a week. Most brands I have do two-day freight.
What do you require from brands?
Especially if it is skincare, I like to get samples. Since we have a pharmacy, I might ask a pharmacist about the medication a patient is getting. If the medication is going to dry out their skin or cause their face to break out in redness, I will give samples to them free of charge that might be creams for dryness or redness. If they come back and buy them, great. Sometimes we even offer discounts on full-sizes bottles for loyal customers.
What's the key to a brand developing a long-term relationship with Cedra Pharmacy?
Constant attention. A lot of times, when I bring in a brand, I make sure in the contract that they sign, that they are going to provide me more than just sending me a product. I want a representative to come in for regular trainings to help the staff sell the product, and we like to throw events in the stores. One of the companies that we have, The BrowGal, has their brow stylist come in every season. She will give brow consultations, and people ask when she's coming back. We send out eight to 10 emails a year telling people about events, and they appreciate them.
What's your most popular beauty category, and how much of the beauty business is it responsible for?
We sell about 65% skincare. My one concern about skincare is that, since social media is rampant, people see products like ones with glycolic acid or salicylic acid being promoted and ask for them. Then, I ask them about their actual skincare concerns, and they'll tell me they don't really need glycolic acid or salicylic acid. People are guided by what's hot, but I like to sell someone what they need. I want to make sure they'll leave with something that benefits their skin.
How much does beauty contribute to the overall business?
It's probably 40%.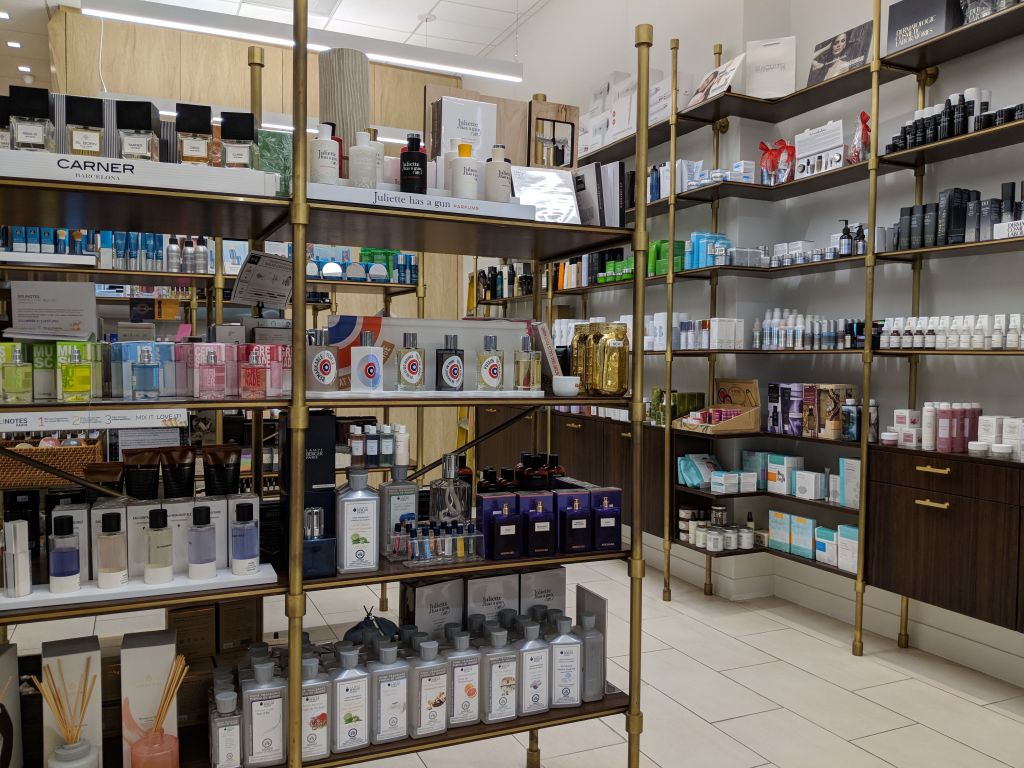 Is there a beauty category you'd like to build?
I always wish we had more sales of our men's lines. We tend to not have many men come into our store. Men tend to shop online because they don't feel as comfortable going into the store and asking for things. Especially with skincare, men tend to be embarrassed, and some men might feel uncomfortable talking to a woman about their skin insecurities. They might prefer talking to our juice bar staff, which is mostly men. They can suggest products for men. Beauty products shouldn't just be for women. They should be for everyone. My straight brother has an eye cream and concealer. Products are genderless.
What's your take on the retail apocalypse of 2017?
In terms of department stores or larger stores, where there is so much real estate to cover, you don't have enough staff to adequately sell or represent the products. I have gone to larger retailers that have now closed, and I have asked for help. Sometimes I would get an attitude if maybe I was wearing a sweatshirt and looked like I wasn't going to spend money. That's definitely not the attitude we want here in the store. We give everyone the same type of customer experience. We want to make sure that we answer all your questions, and we don't bombard you with anything you don't need.
What's something you wish brands knew about Cedra Pharmacy and what it takes to be successful at its locations?
I would want them to know that we are a store that doesn't just buy the brand. We try to sell the theory behind the brand. I want to sell an organic line because it's great for the environment, and it's safe to use. People are more conscious of the environment and the world around us.
What are your goals for Cedra Pharmacy going forward?
I want to continue to stay relevant and on top of the trends because that's what people are into these days. Trends sell, but I also want to sell people on how to do the trend. Eyebrows have become very popular, but not everyone knows how to do their eyebrows. I think it's important to not just sell the product, but I also want to give demonstrations. Since I'm a makeup artist, I can show them how to fill in their brows and create structure. I want to make sure they can do it themselves when they go home.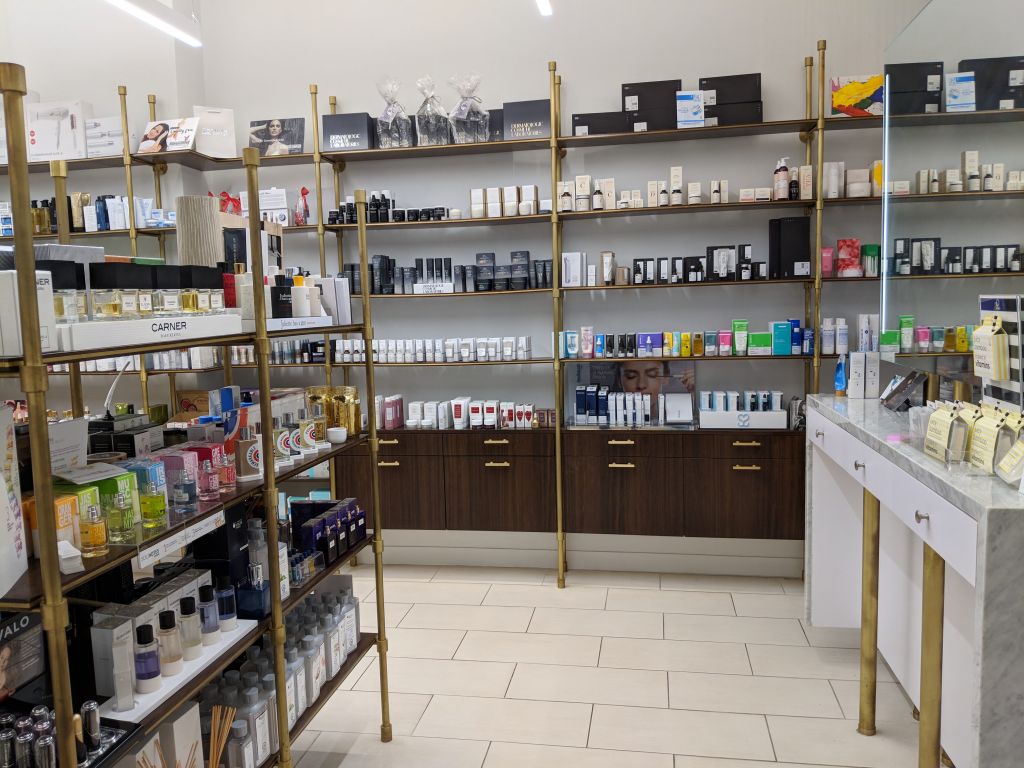 You seem very passionate about the beauty business.
Sometimes beauty can be seen as vapid or very surface, but beauty goes much deeper than that. It can be a feeling you give the customers. You can sell them something for $5, give them a compliment along with it, and that can change their whole mood and day.