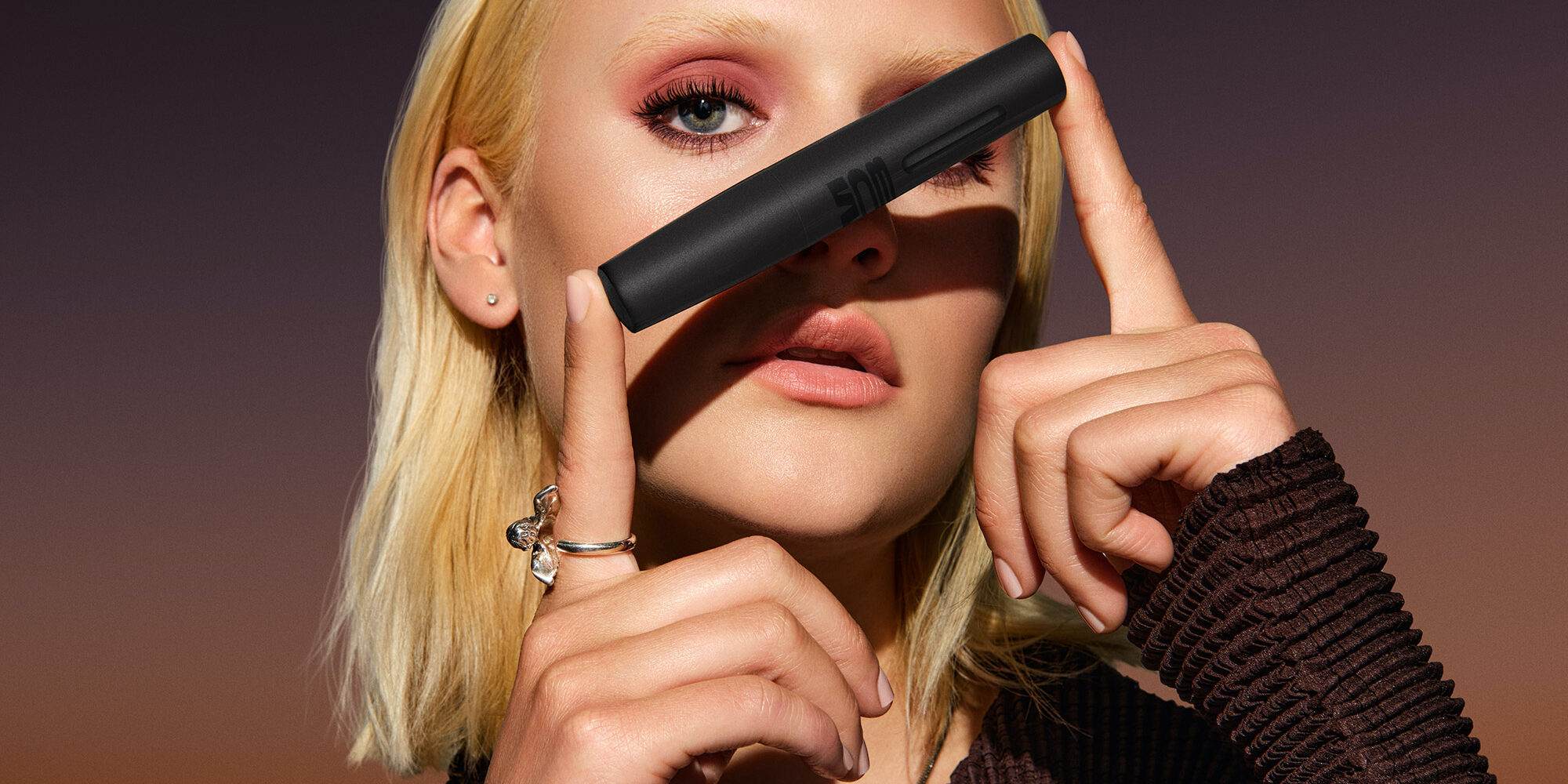 Most Beauty Products Become Trash. Brands Are Increasingly Making Mascaras That Don't Have To.
Even the most minimalist makeup consumer doesn't skip mascara.
The lash lifter is perennially popular and making a better one is the dream of practically every cosmetics brand that comes to market. According to data for the United States from Nielsen, mascara was the bestselling makeup product in mass-market and military brick-and-mortar stores in the year ended Oct. 9, when mascara sales rose 5.9% to almost $840 million. Quite a bit behind, foundation, the second-biggest seller in the mass market, generated nearly $690 million in sales.
While it may have seemed the item couldn't get any more important to the beauty industry, the pandemic pushed it to greater prominence as lip product sales slipped with mouths hidden behind masks. Based on an average price of around $7.30, American consumers snapped up over 100 million mascaras at mass-market retailers in 52 weeks. When mascaras promise volume, they're apparently not only referring to copious lashes.
Eye-catching eyes lead to an eye-catching flood of tiny wands and brushes streaming into landfills, particularly if consumers adhere to U.S. Food and Drug Administration guidelines suggesting mascara be replaced every three months. But a growing number of beauty brand founders have turned their attention to the problem of mascara waste. They're making the peeper product with less virgin plastic and more longevity.
Prior to building the brand Izzy Zero Waste with mascara, Shannon Goldberg worked in beauty marketing, innovation and product development for 15 years at companies like Peter Thomas Roth and Ideal Image. She felt compelled to start an eco-conscious brand after moving to Tampa from New York. "The landfills around Florida are like the skyscrapers we see in New York City and, then, there's also all of the trash that washes up on the beaches," she says. "Before it was an out of sight out of mind thing, but here it really is in your face." She set out to tackle a sustainable brand, she adds, "from supply chain to vendors to formula to componentry."
The brand launched in April this year with a single refillable mascara stockkeeping unit. It claims to have the first zero-waste mascara on the market. "In order to make refill happen, it had to be a product that was easily replenishable and also a product that people use every day of the week," says Goldberg. The pandemic played a part. "People are in masks, and I knew that eye products were going to continue to be the focus for our industry," she says. "So, then the idea became very obvious."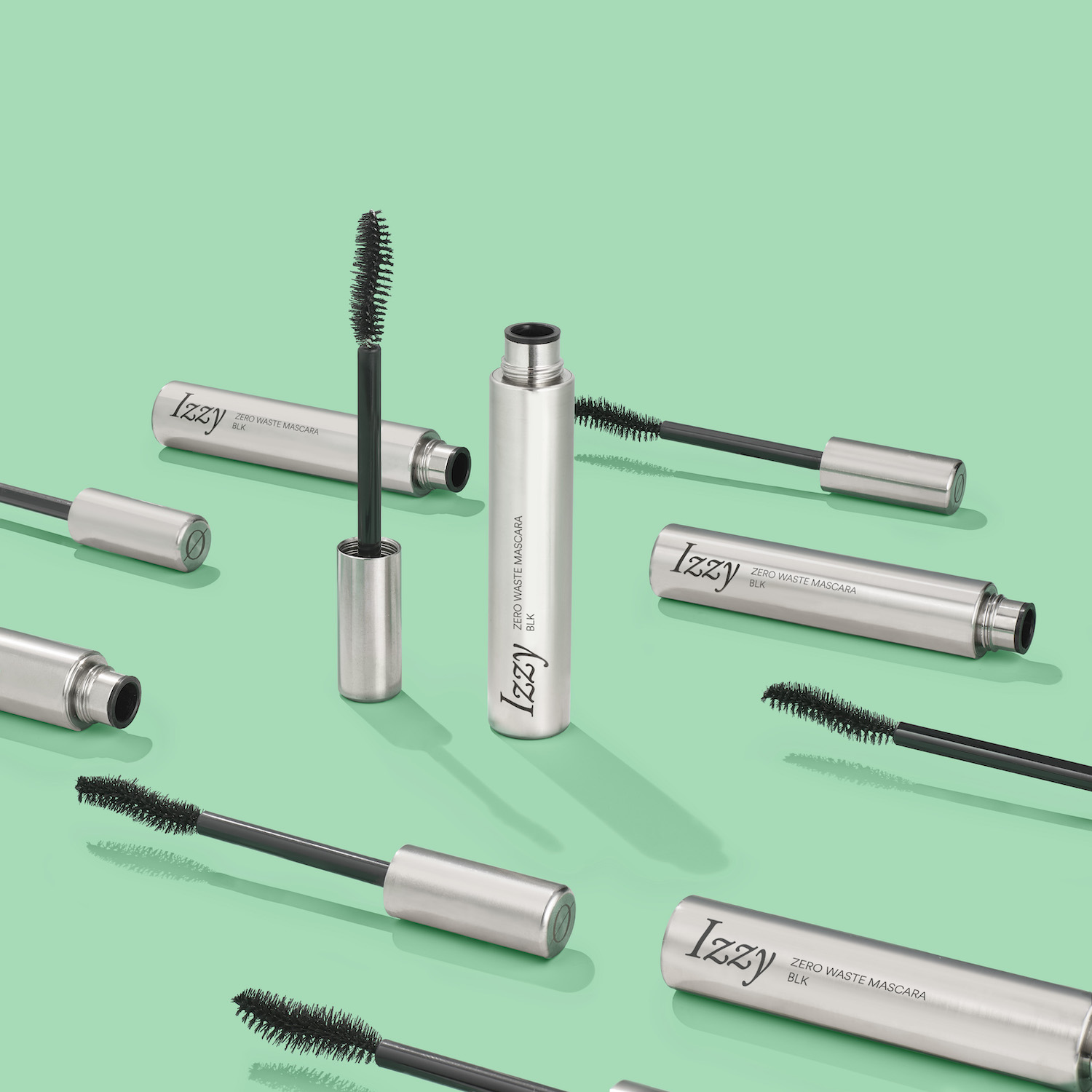 During two years of research and development, Goldberg cycled through 15 mascara packaging iterations before landing on medical-grade stainless steel as the right tube material for it. "Stainless steel is not forgiving," she says. "It's not normal. It's never been done before for a mascara. There was no benchmark to copy, so this was truly something that was done through trial and error." The refillable stem, wiper and brush are constructed from plastic that's recycled at the brand's facility. Its manufacturing takes place within a 400-mile radius to lower carbon emissions.
MOB Beauty's new refillable volumizing mascara was two years in the making. "There are a lot of things to worry about with a mascara that you don't necessarily worry about with other products," says CEO and co-founder Victor Casale, former chief chemist at MAC Cosmetics. "First of all, mascara is volatile and has to evaporate quickly because you're putting it on your lashes." He continues, "You can't create a family-size mascara because it will dry out on you and, if you make too little of it, then you're going to consume it every month. So, you have to contend with the nature of the way it's formulated and the safety concerns because it's an eye product."
Although Casale calls mascara "a tricky product beast," he says it's a good candidate for the refill model. MOB Beauty describes its mascara formula as clean and vegan, and the packaging it uses for it is made from 50% post-consumer recycled polyethylene terephthalate or PET. The refill is made with 100% post-consumer recycled polypropylene or PP. Casale went with PET because it's a widely recycled plastic. "Typically, the beauty industry doesn't like to use PET because it's soft, light and potentially has more scuffing issues with it, but it is the most sustainable that we can use as far as recycling," he says. Pact, a nonprofit recycling program co-founded by Casale, takes back the empty refills for recycling.
Mascaras are being reimagined as beauty consumers seek vegan formulas and greener packaging. A recent Nielsen report details, "Consumers are becoming increasingly invested in sustainable beauty and tell us that the most important attributes they look for when shopping for personal care products are those that use natural ingredients (40.2%), respect the environment (17.6%), and use reusable and recyclable packaging, at 7.9% and 15.8%, respectively."
At Credo, color merchant Meghan Lim says mascara sales continually advance year-over-year. The clean beauty retailer stocks 24 mascara options. "We find some of our most loyal customers are mascara purchasers," shares Lim. "We expanded our mascara category by more than 40% in 2021 alone, and our customer's appetite for clean mascara hasn't seemed to slow down."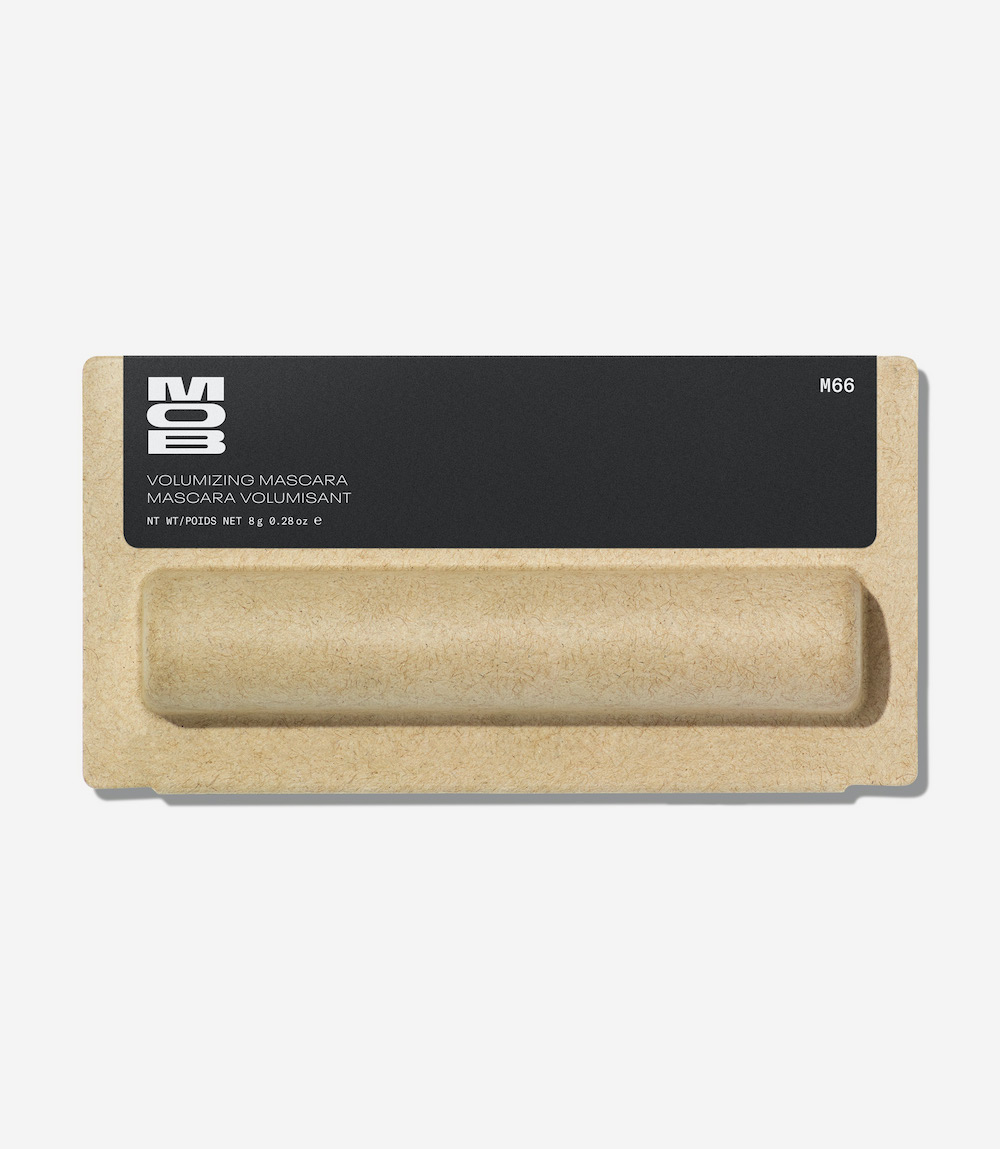 Priced at $85 per year, Izzy Zero Waste's membership asks consumers to return mascara tubes on a three-month basis. The brand sterilizes and refills them. At MOB Beauty, customers can buy a refill at their leisure for $24 and replace it themselves. Casale isn't certain the brand's approach will be a long-term solution, but he thinks it's appropriate for the current market. Trestique and Soshe Beauty have similar refill strategies.
Commenting on Izzy Zero Waste's model, Casale says it "makes sense when you've got scale and capacity locally, but it doesn't make sense when you're not at scale, and you can't clean it and refill it locally because what you end up doing is creating a higher carbon footprint offset to ship it across the country. Using materials that are made from recycled material and that can be recycled gives you a safer and more economical way to deliver such a small piece."
Hynt Beauty and Athr Beauty have sidestepped refills, at least for the moment, as they improve mascara's earthly impacts. The tube of Hynt Beauty's Flyrt Mascara mascara is constructed out of glass with a spray finish that dissolves at recycling facilities. Athr Beauty founder Tiila Abbitt cites cost and customer skepticism as the main reasons she decided to forego refill for her brand's new Big Bang mascara, which just launched exclusively at Credo and is priced at $28.
"Refills tend to be much more expensive on the consumer, and we want to still be accessible," says Abbitt. "Refillables also still have one issue to prove: Consumers are not brand agnostic. Most get frustrated after buying all the pieces of a refillable makeup product only to be disappointed with the formula or find something new to purchase instead, so they abandon the entire refillable that they bought in the first place."
Abbitt set out to create what Athr Beauty asserts is the first fully recycled mascara component in the prestige beauty segment. It utilizes recycled ocean plastic for the tube and a biodegradable castor oil plant material for the wand. "In my opinion, we have 5.2 trillion macro and micro pieces of plastic in this world, and it's somewhat unethical to be making even more virgin plastic, but we should be using the source that we already have," says Abbitt. The brand has teamed up with Pact to ensure the pieces are being recycled. Like Athr Beauty, Hynt Beauty's Flyrt Mascara has taken a route to better sustainability that
With the new crew of earth-conscious mascaras, education is critical to persuade consumers to switch from mainstream mascaras. For older consumers especially, barriers to entry are formidable, says Soshe Beauty founder Sahar Rohani. "Those that have been in the industry for a long time, they love their certain makeup products," she expounds. "It's going to take them a little bit more convincing to try something that's completely new."
Izzy Zero Waste leans on influencers provide education. "We're actually informing our influencers through our top customer service questions to explain how our process works from soup to nuts," says Goldberg. "Rather than simply showing an application video, they're informing their followers, 'Here's why we're encouraging you to replenish your mascara every 90 days, here's why here's the story behind that, here's why it's important and here's how you can no longer be part of the problem.'"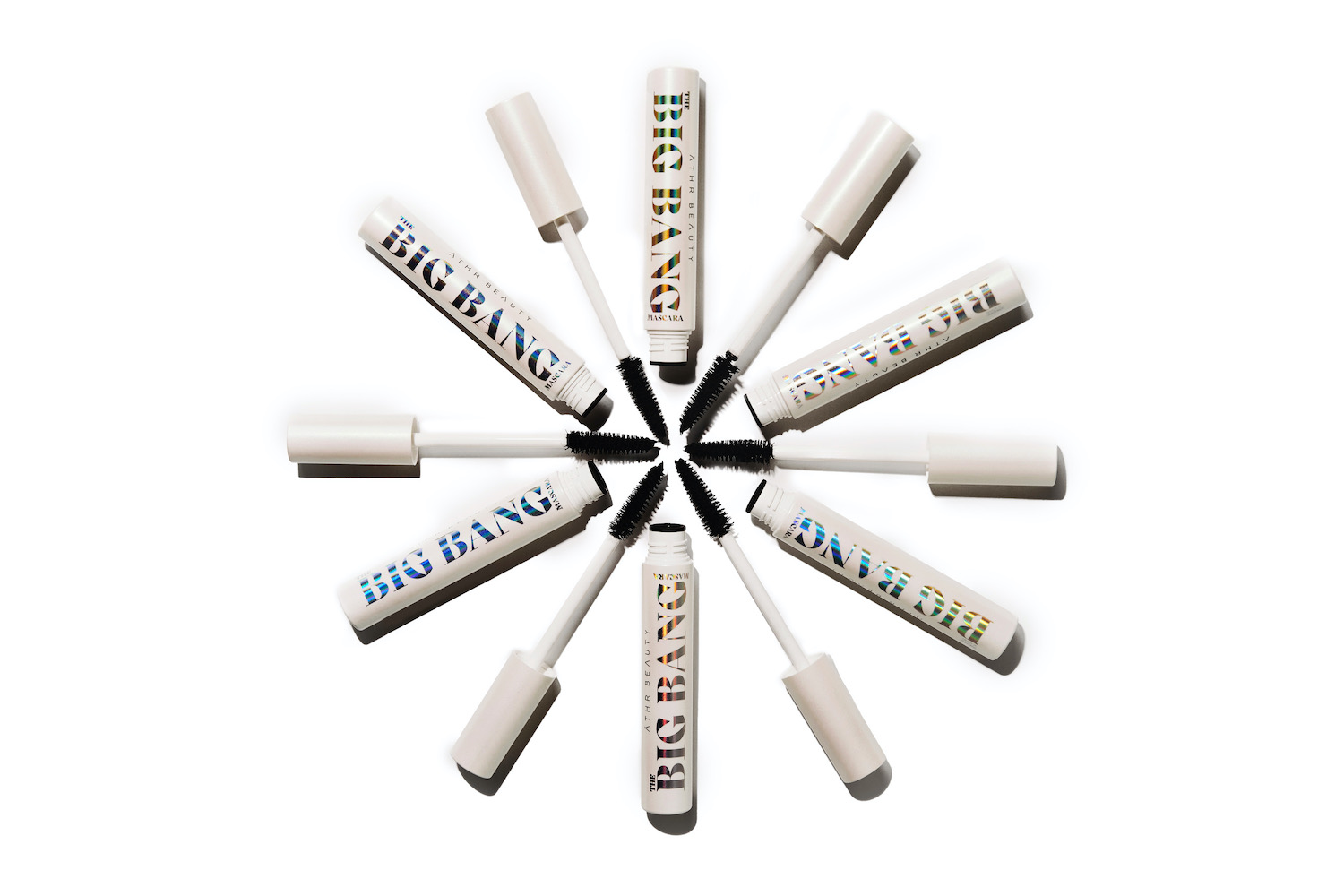 Goldberg says influencers drive a lot of the brand's direct-to-consumer business. "We had two influencers post last week, and my warehouse called and they're like, 'Hey, guys, you don't have any inventory left. Like, you are completely wiped out.'" According to Izzy Zero Waste's website, products will be sent out by Oct. 22. Athr Beauty is relying on influencers and gifting to get the word out about its mascara.
Wholesale partnerships are another hurdle for mascara refills and subscriptions. Goldberg says opting out of traditional retail partnerships is a sacrifice she made in order for Izzy Zero Waste to be a close-looped brand. "Unfortunately, at this point, retailers can't support the model, and that was a hard pill to swallow," she says. "It was like, alright, we really do have to do this on our own. We have to be the biggest advocates for ourselves because we're not going to get that big retail awareness right now."
The brand, which has raised over $2 million in funding, including from KarpReilly, is testing out a six-month activation with Showfields in New York City. Instead of stocking physical inventory, customers shop at digital stations, and mascara is delivered to their homes from Izzy Zero Waste's warehouse. The brand is a part of Amazon's new climate friendly pledge initiative highlighting sustainable products and recently got accepted into the e-commerce giant's launchpad program.
"We're excited to launch newness, we're excited to innovate and keep the partnerships coming, even if they are untraditional," says Goldberg. "We're excited to keep going forward."
KEY TAKEAWAYS
Mascara is a perennial beauty industry bestseller. During the pandemic, it became an even more important makeup product as lip product sales dipped with mouths being covered by masks.
According to Nielsen, mascara was the bestselling makeup product in mass-market and military brick-and-mortar stores in the year ended Oct. 9, when sales of the product rose 5.9% to almost $840 million.
That means Americans snapped up more than 100 million mascaras at mass-market retailers in past year. Almost all of the mascaras will end up in landfills.
To stem the tide of mascara waste, a growing number of brands, including Trestique, Athr Beauty, Soshe Beauty, MOB Beauty and Izzy Zero Waste, have developed greener mascara options.
Many of the new greener mascaras rely on refill models, and they encourage digital subscriptions to ensure consumers continually refill their mascaras.
Izzy Zero Waste's mascara is encased in stainless steel containing a refillable stem, wiper and brush constructed from plastic that's recycled at the brand's facility.
Priced at $85 per year, Izzy Zero Waste's membership asks consumers to return mascara tubes on a three-month basis.
One downside of a model like Izzy Zero Waste's is it could push up carbon emissions due to the shipments necessary for refilling and recycling.
Athr Beauty founder Tiila Abbitt decided not to make her brand's new Big Bang mascara refillable. The brand asserts Big Bang has the first fully recycled mascara component in the prestige beauty segment.
Abbitt says refillable mascara tends to be expensive, thereby limiting its environmental help, and doesn't take into account that consumers often jump around in terms of the brands they use for mascara.
Brands with refill models agree extensive consumer education is required to convince consumers to switch to refillable mascaras.