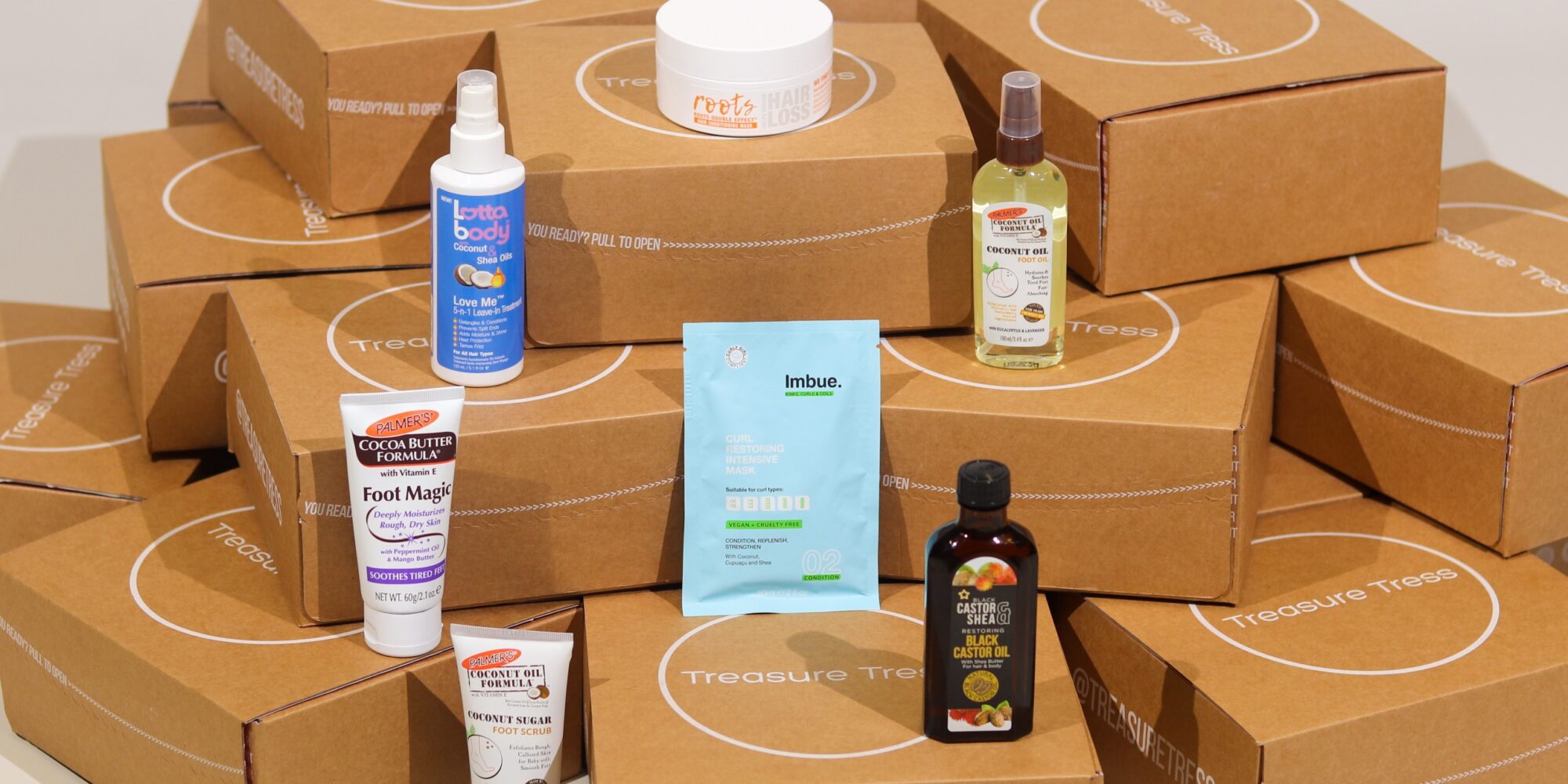 British Natural Hair Subscription Box TreasureTress Rebrands And Launches A Beauty Awards Program
When Jamelia Donaldson studied abroad in Beijing in 2013, she had to MacGyver her hair routine because she didn't have access to any of the usual products she bought in the United Kingdom, her home country. She resorted to using a shoe brush to slick down her hair and settled for Herbal Essence products that weren't formulated for her hair's texture.
"That was the first time it really hit home for me that Black hair products are not available on a global scale, especially not in countries like China," says Donaldson. Shortly after her time in Beijing, she traveled to New York for an internship, and her haircare experience was completely different. "The U.S. had all of the brands that I could dream of, endless natural hair products and endless subscription boxes that catered to beauty and in particular Black beauty," she says.
When Donaldson returned to the U.K., she became acutely aware of its comparably scant selection. While there are plenty of British beauty supply stores, she describes them as dismal. "The customer service is absolutely terrible, the shelves are dusty, the owners aren't very friendly at all, and it's just not somewhere that I wanted to invest my money," says Donaldson, mentioning the products she'd grown to adore in America either weren't sold across the pond or cost hundreds of dollars to import. During another trip the U.S., she made a pact with herself: If by the time she went back to London there weren't any subscription boxes catering to natural hair in the U.K., she would develop her own. In 2015, with 1,200 pounds or about $1,830 she had saved, Donaldson launched TreasureTress.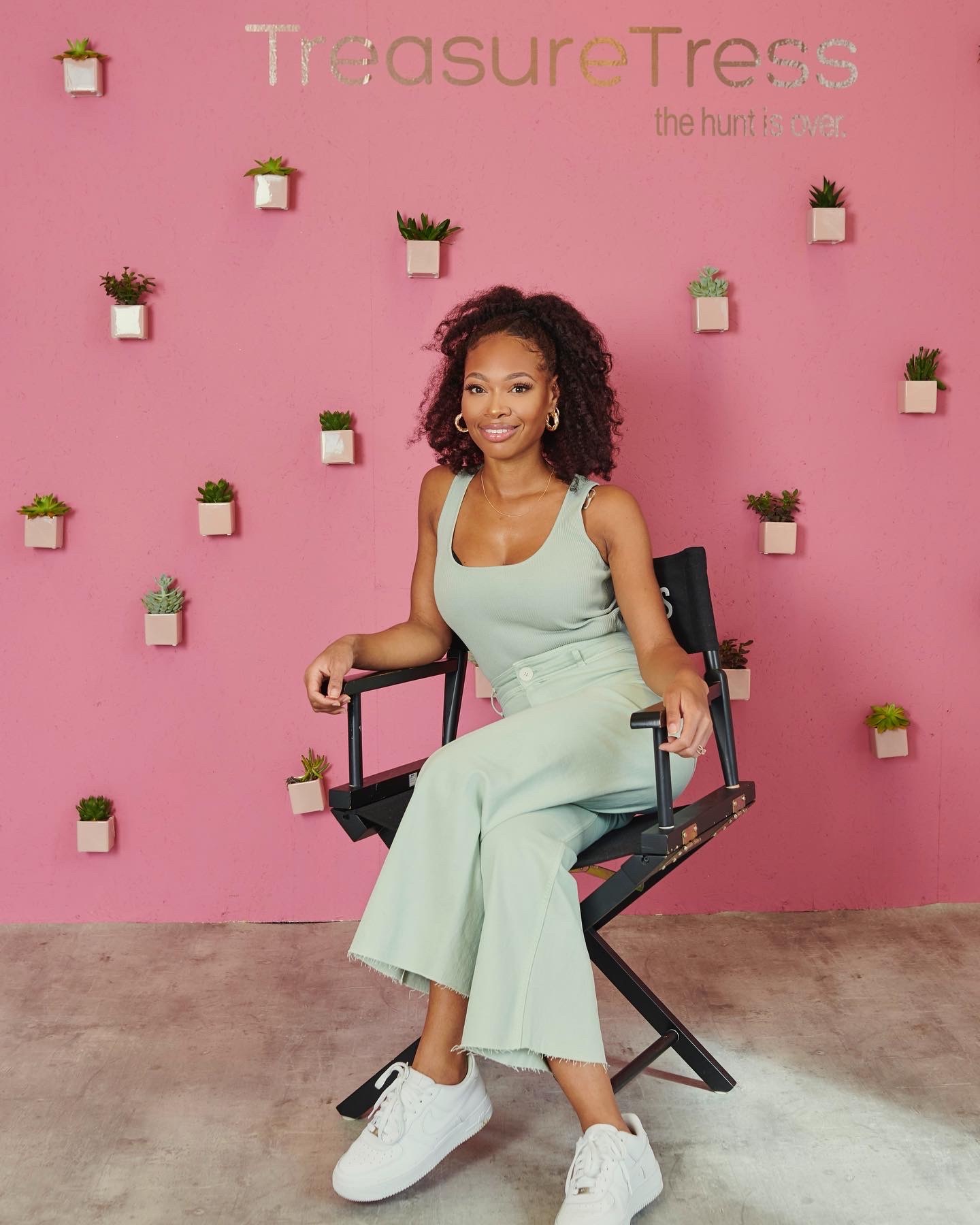 TreasureTress is currently Europe's largest natural hair product discovery box. It ships to over 70 countries, including Indonesia, Portugal and South Africa, and its customer base has increased 358.44% since 2020. Currently, TreasureTress has 3,000 subscribers and a waitlist of close to triple that amount. Its sales jumped 30% in 2020. Every month, customers receive an email asking them to secure their boxes, and subscriptions are granted on a first-come-first-serve basis.
A subscription costs 20 pounds or around $29 per month. The monthly boxes typically contain a full range of products to complete a wash day, from shampoo to styling cream, and a mini-magazine with information on how to use each product. "Something that we've always prided ourselves on is making sure that not only are we providing products, but we're providing community, and we're providing the education," says Donaldson. "Because a lot of women have the products, but don't know how to use them or a lot of women are embarking on their natural hair journey for the first time, and they have no idea where to start. So, they look to us to almost guide them through it."
At the beginning of TreasureTress, Donaldson shares it was practically impossible to secure brands partly because many of the American brands she pursued weren't compliant with European Union cosmetic regulations, which are stricter than cosmetic regulations in the U.S. Due to Brexit, brands must be compliant in the U.K. as well, explains Donaldson. "It does require that the brands that are ready to participate in the market have a bit more capital to play with to actually go through that compliancy process, but, ultimately, I think it is a good demonstration of who's willing to invest or who can afford to invest in the region and who can't," she says.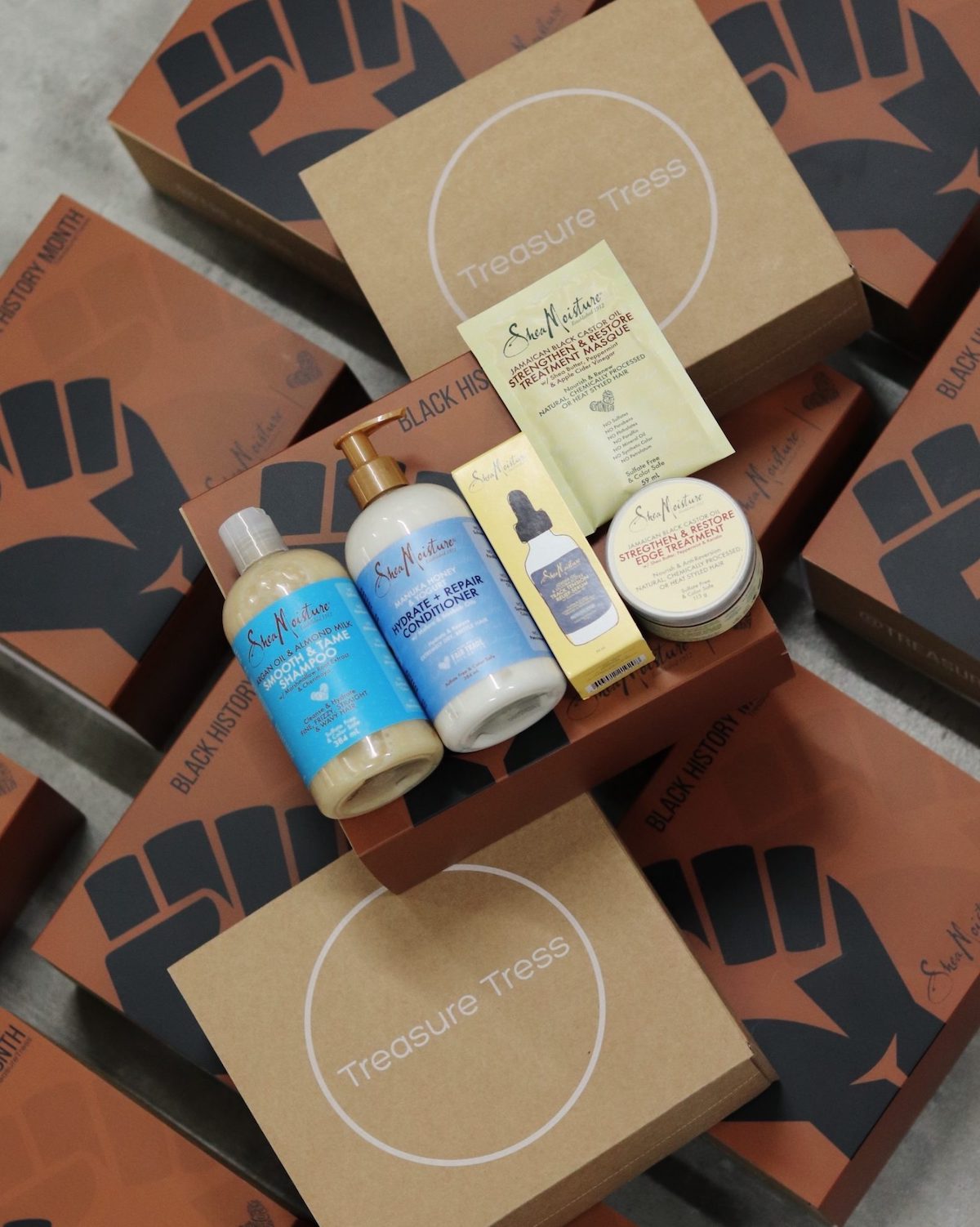 Another hurdle was persuading brands that TreasureTress would be an asset to them. "The upside was that, in America, there were quite a few subscription boxes already, so a lot of brands understood the value in subscription boxes. The problem was that a lot of brands didn't understand how much potential could be made in the U.K.," says Donaldson. "The challenge was convincing brands that Europe was a suitable place that will produce a return on investment by way of brand awareness, retailers and, eventually, conversions." As it's matured, it's gotten easier for TreasureTress to secure brands. Shea Moisture, Mane 'n Tail, Camille Rose, Aveda, Curls and Mielle Organics have been featured in its boxes.
The U.S. ranks as among the top three countries for TreasureTress subscriptions. Donaldson thinks TreasureTress appeals to Americans because people are seeking it out for more than simply haircare products. "Women are after connection and community and sisterhood," she says. "So, it's confirmation that we're doing the right thing as far as investing so much time with communicating with our subscribers to make them feel a part of something much bigger other than just like a delivery service for haircare because that's not really what we are."
Today marks the sixth anniversary of TreasureTress and, to commemorate, the brand is revealing a rebrand executed in partnership with Clamp Agency. It involves updated imagery and packaging, and a new website. The pandemic served as a motivator for the makeover that cost TreasureTress 20,000 pounds or roughly $24,300 to complete.
"As much as we have been fortunate to be one of the businesses that did survive the pandemic and has been able to continue to serve our demographic, now we want to serve them better than we ever have," says Donaldson. "We want to elevate the look and feel of the brand. The motto for us going forward is, 'Black women deserve luxury.' Especially after such a draining and mentally straining year, we feel as though it's time to celebrate Black beauty in a way that we've never done so before. So, we're completely upgrading all of our aesthetics, the look and the feel of the brand, to make sure that we can deliver that message."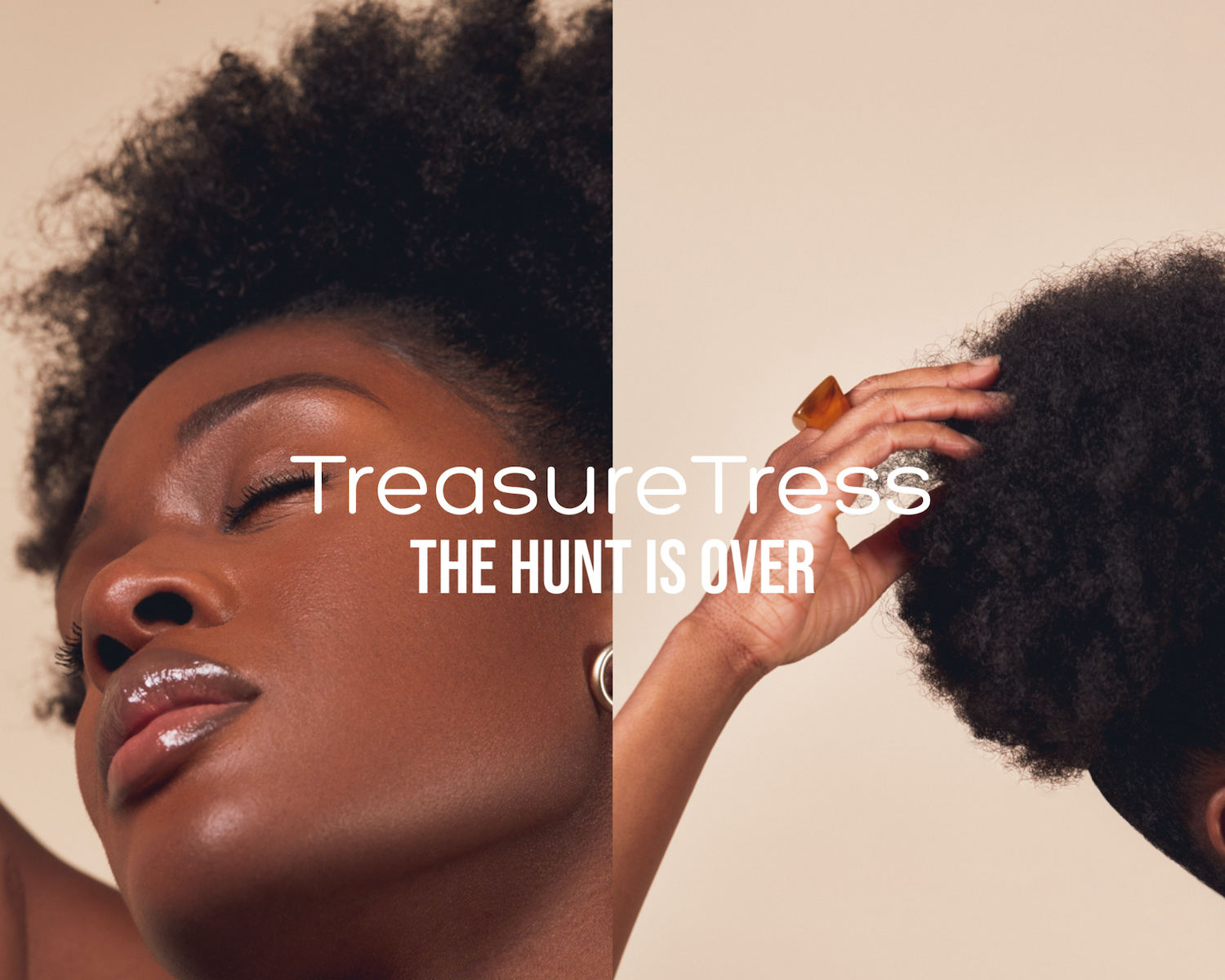 TreasureTress is also kicking off a virtual pop-up shop where customers are able to customize boxes, a capability that hasn't been previously offered, and introducing a beauty awards program. Customers are invited to nominate and vote for their favorite brands across 14 categories. The idea for the awards stemmed from dialogues that occurred after the murder of George Floyd last year and the subsequent Black Lives Matter protests.
"Pull Up For Change created some really good conversations in the beauty industry, but, one year in, especially in the U.K., it doesn't feel that much has changed," says Donaldson, referring to the initiative by Uoma Beauty founder and CEO Sharon Chuter urging beauty companies to disclose the number of Black employees they have at the corporate and executive levels. "So, the TT awards is our next step in completely owning the Black beauty space, allowing Black women to nominate brands that speak to them authentically and that represent them authentically."
Donaldson wants TreasureTress's beauty awards program to be taken as seriously as the Glamour and Asos beauty awards held in the U.K. "It's important that we're the brand that makes the Black beauty conversation mainstream and allows it to attract the attention of all of the other award shows," she says, emphasizing her broader mission is to take the Black beauty conversation both mainstream and international. "A lot of the time the beauty conversation is very much about African Americans, which makes sense because that's the origins of a lot of the brands, but, as the world opens up and we become more global, it's also important to understand that Black women are not a monolith and we exist all over the world," says Donaldson. "We all have our different preferences, and I think that's what makes us really, really interesting."