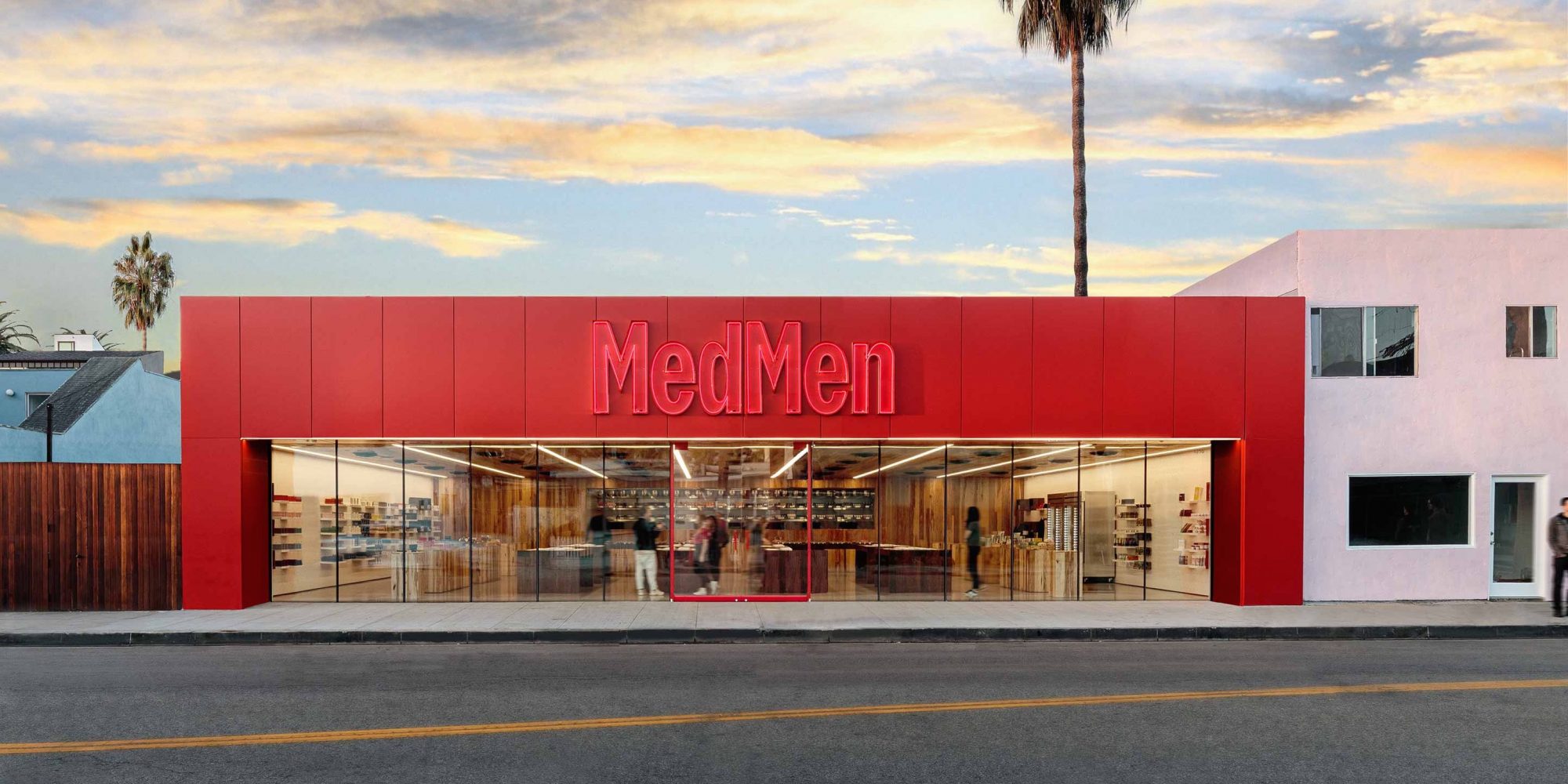 Cannabis Stores Are Proliferating, But Are They Worth Visiting?  
When the cannabis industry was underground, stores serving cannabis users weren't much to look at. But capitalism can act quickly, and mounting recreational marijuana legalization over the last eight years has transformed old-school pot shops into modern retail destinations.
Contemporary cannabis merchants see dollar signs in attractive stores. The legal marijuana market is expected to surge at a compound annual growth rate of almost 24% to hit $66.3 billion by 2025, according to Grand Review Research. And cannabidiol, the non-psychoactive compound from the cannabis plant better known as CBD, has broadened the cannabis audience. Per 360 Research Reports, CBD sales are projected to accelerate 44% yearly to climb from $270 million last year to over $2.4 billion in 2024.
Cannabis retailers are no longer limited to the stereotypical stoner demographic, and they're reaching out to a deep pool of people with an expanded merchandise mix. There are cute accessories, a variety of edibles, and wellness and beauty products. The quality of customer service and presentation has gone up as well as cannabis stores face fierce competition and respond to the exacting demands of a bigger public. While a victim of Barneys New York's wider problems, the department store's introduction of cannabis lifestyle shop-in-shop The High End last year in partnership with Beboe demonstrates the elevation of cannabis retailing.
In 1996, California became the first U.S. state to legalize medical marijuana and, in 2016, Californians passed a ballot measure allowing recreational cannabis. On the federal level, the 2018 Farm Bill facilitated the legal trade of hemp products, and CBD oil is permitted in California. Today, the state has the nation's largest cannabis market, making Los Angeles one of the country's major cannabis retail hubs.
Beauty Independent decided to check out four cannabis retailers—a snazzy Apple store-esque dispensary from publicly-traded company MedMen; Cannabis Now, a commerce extension of cannabis news publication Cannabis Now; CBD specialist The Antidote; and The Rose Collection, which was established in 2007 before the current green rush—in the city to get a sense of what they're selling and how their models are changing as cannabis consumption increases. We asked Michelle Williams, the retail and beauty industry veteran who worked at Macy's, Lord & Taylor and Kevyn Aucoin prior to starting the consultancy Michelle Williams Group, to tag along with us to provide an expert perspective. Here are our impressions of each location.
MedMen
Cannabis retail chain MedMen has units in Arizona, Illinois, Nevada, New York, and Florida in addition to California, where there are several in LA. We visited MedMen's location on Venice's busy Lincoln Boulevard. Its store design is sleek and simple. Products are displayed on wood tables and white shelves, and iPads sitting on the tables enable shoppers to sift through information on offerings. For customers preferring analog guidance, staff members are stationed throughout the store. They're akin to Genius Bar employees for bud and CBD.
MedMen has loads of intriguing products in its selection. It sells cannabis-infused peanut butter, olive oil and coconut oil, and CBD-stuffed soaps and perfumes. Items are neatly organized, with edibles, CBD oils, and other product categories each in their own sections. Among the CBD brands MedMen carries are Kush Queen, Papa & Barkley, Tikun, Camino, Kikoko, Humboldt Apothecary, Leef Organics, Potli and Zendo.
Retail Expert's Take: "MedMen is without a doubt a corporation. It's the big gorilla. It's the thing everybody else has to come up to standard on. It's going to take some time for people to get to that level, but MedMen has the money and the resources to create the locations that they have and the store look that they have. They've got high-tech platforms on different tables, allowing you to figure out the right product for you. These are technical things that I don't believe a lot of other individual stores can measure up to without serious money behind them. They are more corporately-centered, and I think they will continue to grow and make a lot of money. MedMen has set the bar high."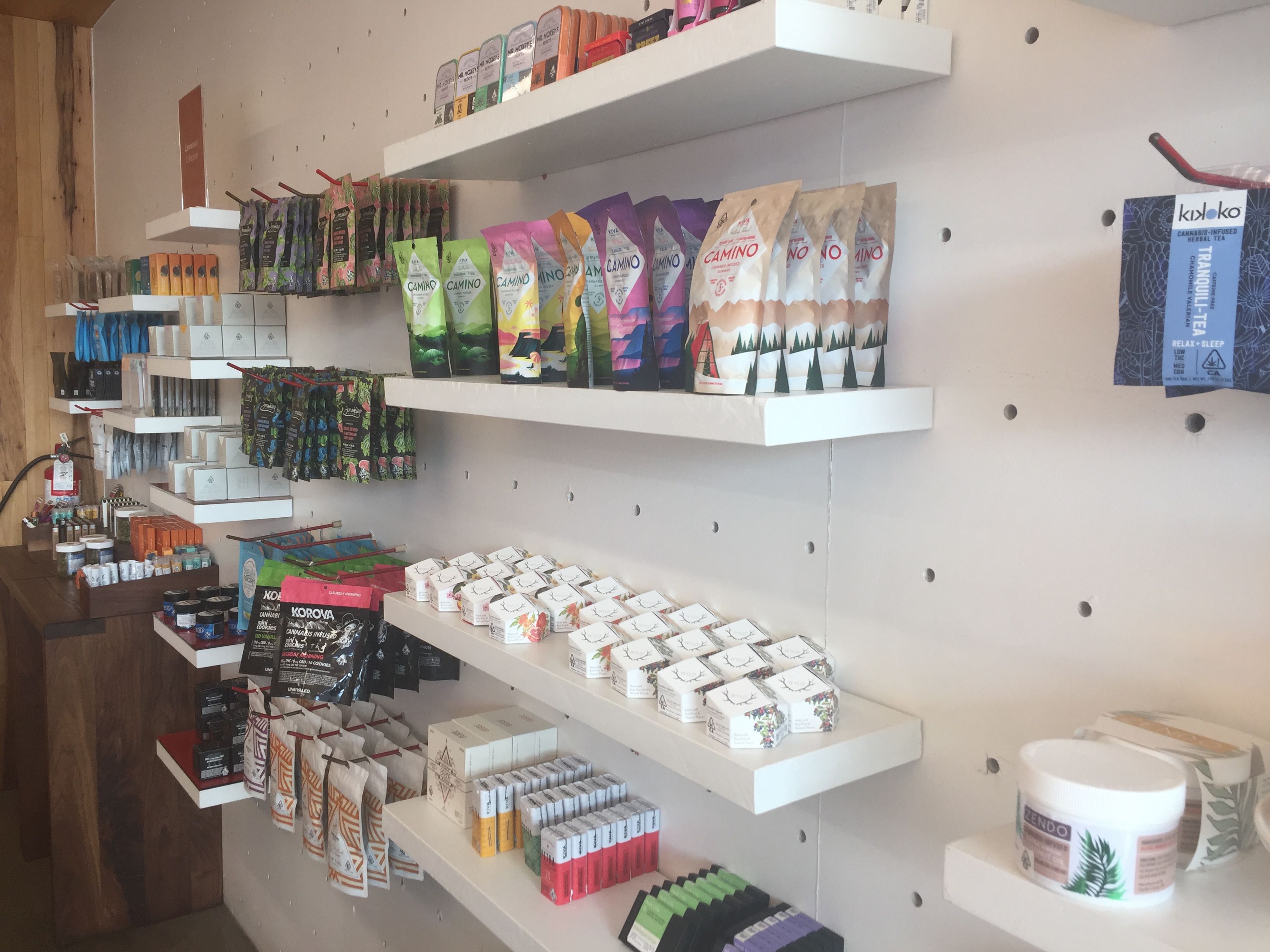 Cannabis Now
Cannabis Now, which started out as a magazine, has a store in the Beverly Connection, an LA shopping center that also houses Nordstrom Rack, Old Navy, Yogurtland and Target. It's the most beautifully decorated of the four shops we visited. It has imaginative skateboards hanging up, a cart in the front with beauty samples, and a display case with sculptures of plants and a guitar constructed out of hemp. There's a wall delivering education on terpenes, shirts and adorable bear-shaped bongs.
The store doesn't skimp on skincare, body care and makeup. The brands in its beauty selection include Mary's Nutritionals, Malin + Goetz, Saint Jane Beauty and Apothecanna, and Cannabis Now lets customers test lip balms. Visiting the store is almost like visiting a cannabis product museum. The merchandise is deftly curated and exhibited, and there are background details for shoppers who want to fully understand what they're purchasing.
Retail Expert's Take: "That was stunning. I was so impressed. If that was a fashion store, I would've been impressed. I knew that whoever was merchandising it was really talented. Everything about it had a message to it. It was clearly defined, so that you didn't have to be confused about what product you were looking at. The whole store was exciting. They even have an area where art was up, and I thought the art was gorgeous. That shows people how it can be done in an exciting way."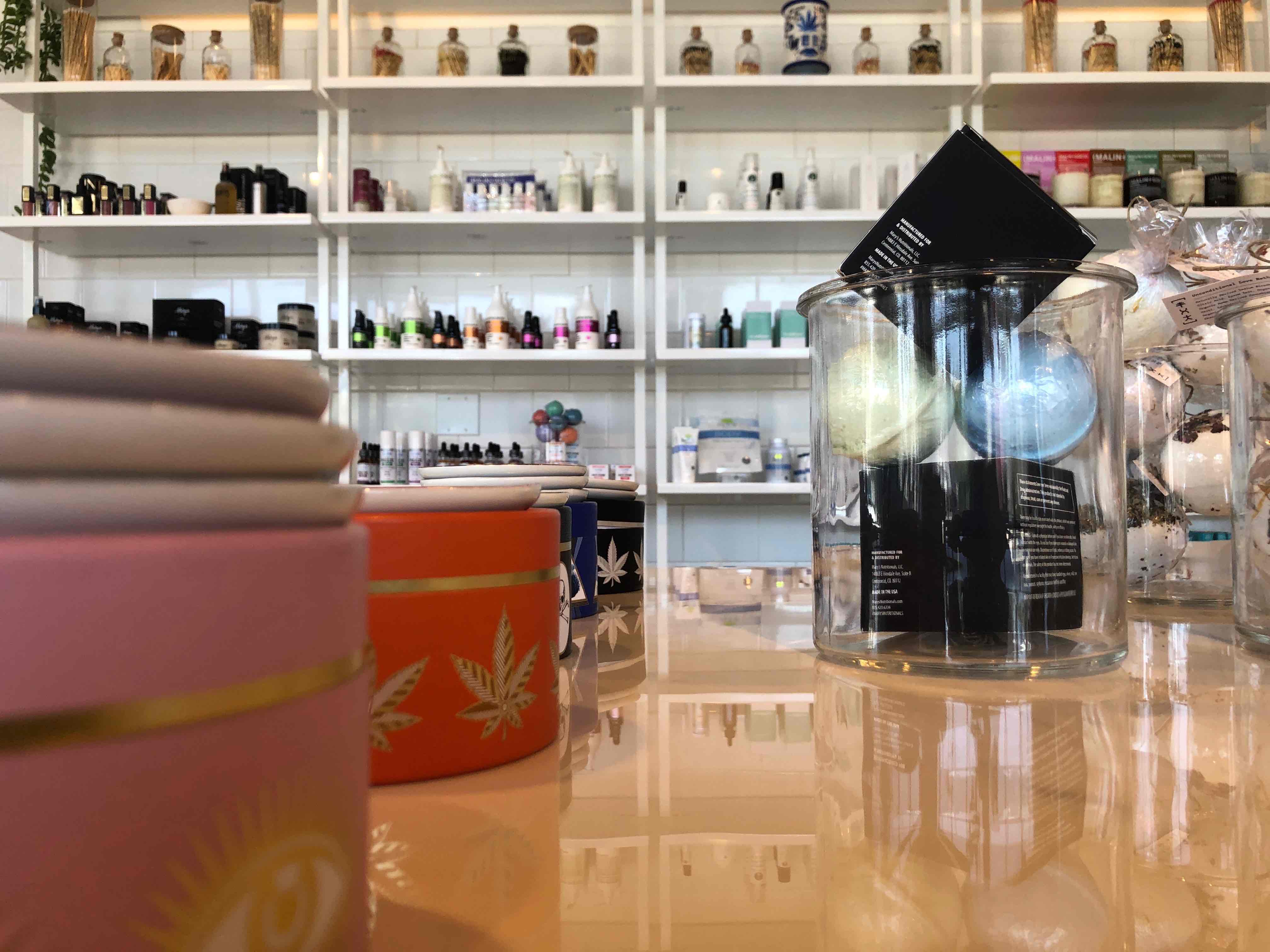 The Antidote
The Antidote is a boutique shop on LA's Melrose Avenue that's all about CBD, from various oils and edibles to skincare and bath products. The beauty selection is extensive, and even encompassed conditioners, face masks, serums and nail polishes. Some of the CBD brands available are Papa & Barkley, Life Flower, Real Wellness, Charlotte's Web and The Antidote's eponymous in-house brand. One shelf has jars full of CBD bath salts that can be scooped out and sniffed. The store is small and not as polished as MedMen and Cannabis Now, but it has appealing touches, notably a vintage Atari machine. There was only a single staff member during our trip to The Antidote, who was personable and answered questions thoroughly.
Retail Expert's Take: "The Antidote felt like a community shop, someplace where people in the area could feel comfortable stopping in and saying hello, and maybe ultimately knowing who the managers are and being able to talk about different products and their experiences. That's important because it's like the old apothecary stores and pharmacies where people knew their pharmacists and would be able to speak to them about what their experiences were with the products and their recommendations for them. They knew their products, and had friendly, friendly staff. It was more like an intimate experience that you were stepping into like a really pretty bath shop, but it had the real authority to be in the business. I felt comfy in there, and I liked some of their products that were really geared more toward women and not just for smoking."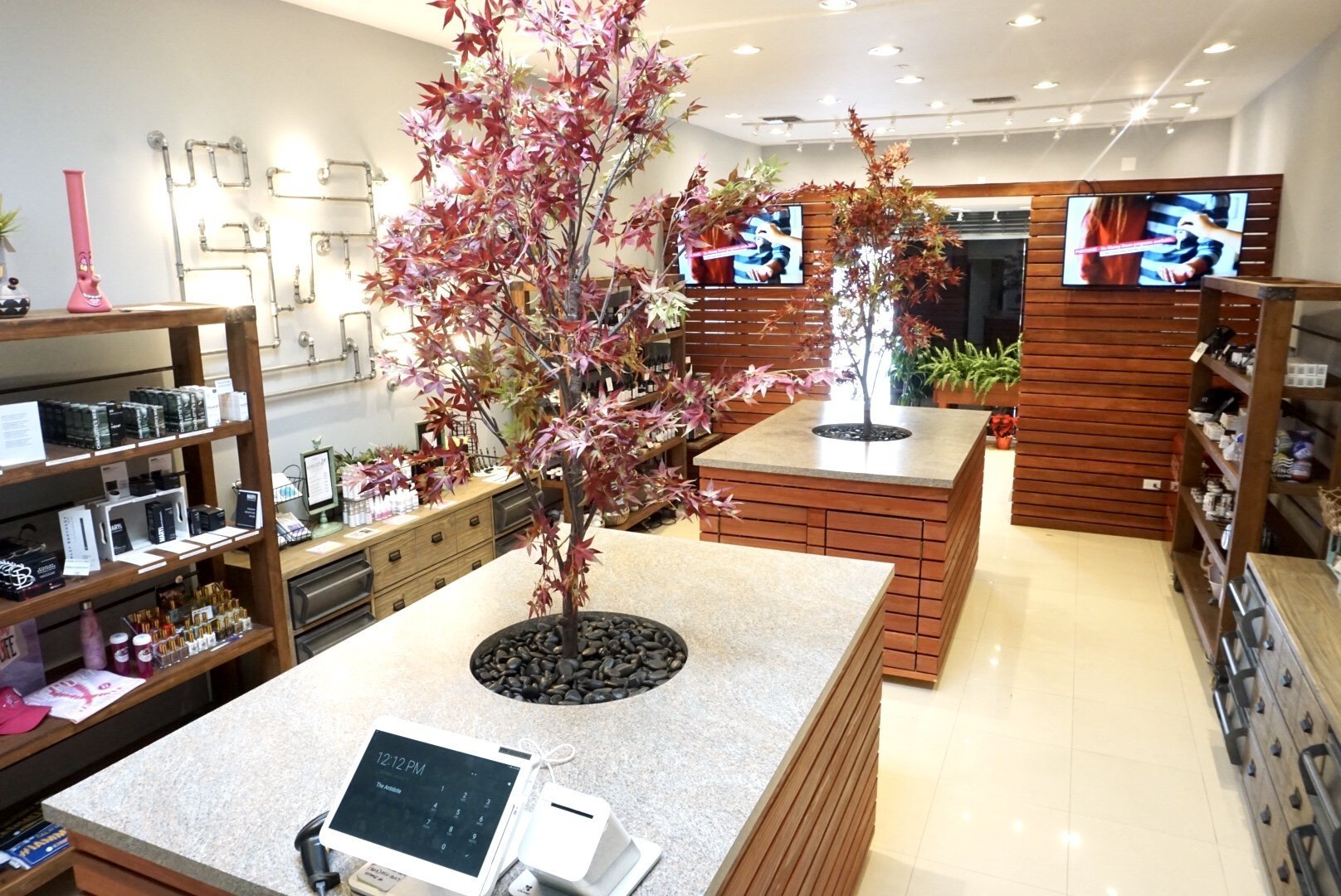 The Rose Collective
The Rose Collective is situated on hopping Rose Avenue in LA's Venice neighborhood and, like its name suggests, it feels like a social club. Upon initial glance, its presence is visually striking. A big rose adorns the entrance of its red building, and colorful artwork is at the right of the store as customers enter. There's always an associate at the front greeting customers to help them create memberships for rewards program eligibility.
The shop features an extensive menu describing cannabis strains for sale, a pet CBD section, a glass shelf displaying bongs and other paraphernalia, and cannabis-free candy samples. The CBD selection was sparse. There are vape pens, oils and CBD-infused body products such as body butters, lip balms and creams intended to relieve period pain. The staff is attentive and eager to engage in long conversations about customers' needs, giving the shop a casual, homey vibe.
Retail Expert's Take: "The Rose Collective was cool and funky, but it also reminded me of something that's old-fashioned. It didn't have a new feeling about it, and I think there's a lot about cannabis that's new and fresh as an ingredient. They certainly had friendly staff there, which is very important in this business. You've got to be able to talk to customers who may be walking in timid and somewhat embarrassed coming in to buy this stuff, wanting to know how it's going to affect them."
The Bottom Line
Smoke shops are creatures of the past. Sophisticated cannabis stores are popping up that are filled with considerable assortments of CBD beauty and wellness products to expand their audiences beyond strictly THC consumers. The stores aren't ignoring design. They incorporate art and creative displays that give them a cool factor. Their elevated aesthetics reflect the money pouring into the cannabis segment and cannabis retailers' relevance to an experimental customer group. In order to stick around in the skyrocketing cannabis business, they will have to persistently inject unique and informative elements into their locations like high-tech product guides, captivating installations, and new and unusual products that draw repeat customers. In contrast to many stores that have moved away from assiduous customer service, cannabis stores are extremely conscientious of customer service because their shoppers may have never tried their offerings before. They should continue to cultivate comfortable atmospheres and helpful staff to further build their customer bases.