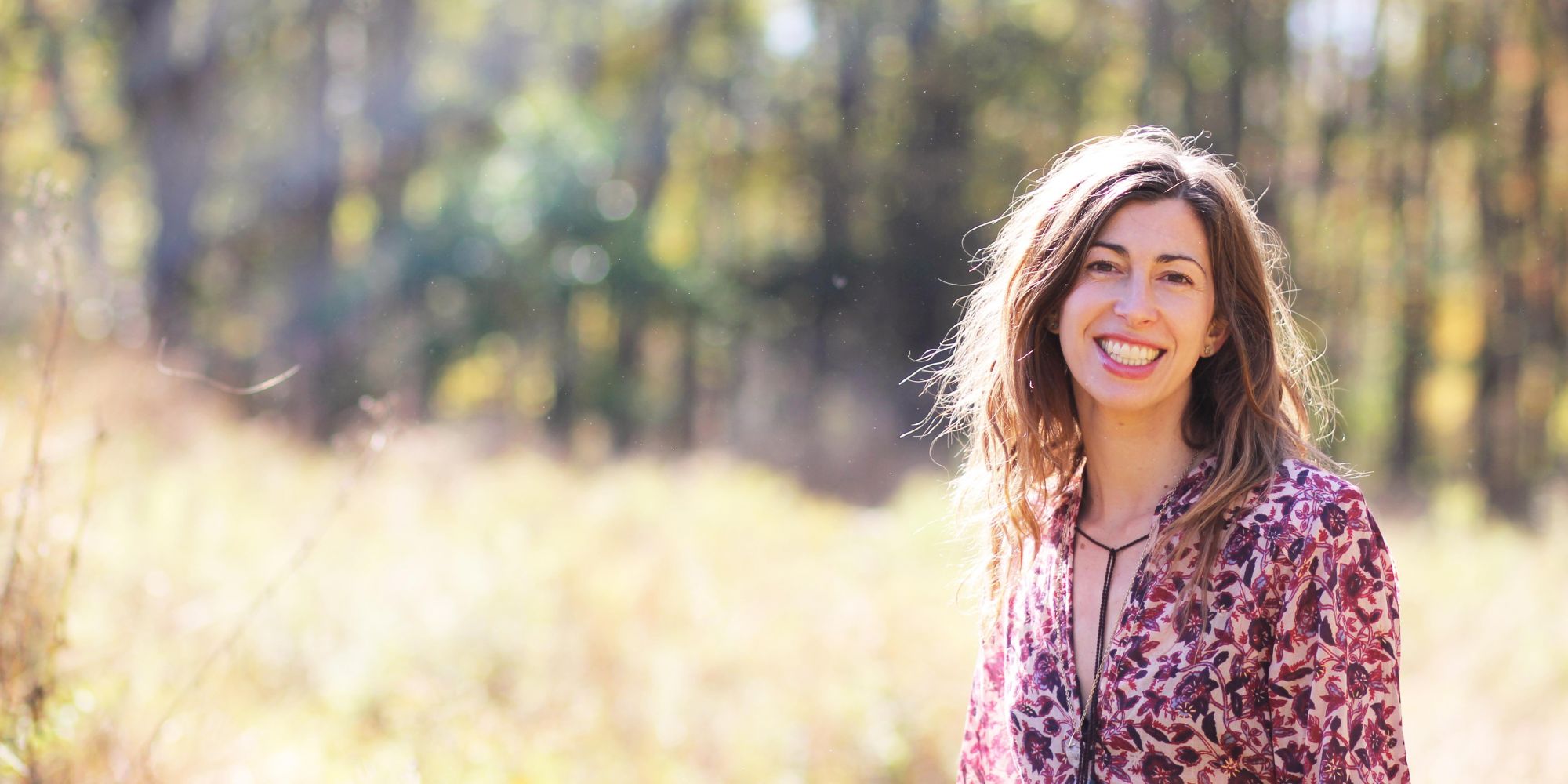 Mermaids And Natural Ingredients Are Much More Than Merely Trends To The Founder Of Captain Blankenship
Like an acrophobe becoming a helicopter pilot, Jana Blankenship overcame fragrance sensitivity to build the beauty brand Captain Blankenship. The trick to surmounting her scent incompatibility was switching from synthetic to natural ingredients. Captain Blankenship aims to be as directly linked to the earth as it can possibly be. It relies on cold-pressed organic plant oils, flowers, seaweeds and sea salt. "Realizing I was able to make things that were really experiential, evocative and smelled of the natural world was empowering," says Blankenship, adding, "I love creating things that you just get a whiff of, and they smell really great and unusual, and transport you somewhere. It brings little bits of joy in unexpected ways." Beauty Independent talked to Blankenship about moving her business out of home to manufacturing facilities, the power of social media, and nurturing a collaborative work environment by sipping tea and breaking bread.
What led you to launch Captain Blankenship?
My husband and I met in Ithaca, N.Y., and we moved to Berkeley, Calif. I think I moved there because, when we visited Berkeley in April, all the jasmine was in bloom. The smell was intoxicating. We were living up in the Berkeley Hills, and there was jasmine, eucalyptus, citrus. I had developed a sensitivity to synthetic fragrances as a child. My mom was a fashion designer. So, when I was a little kid, I would be outside mixing pine needles, and roses and making potions and infusing them in water. She had this beautiful mirrored vanity that was full of perfumes. I would sit there and taking a drop of Dior's Poison and putting it into Cher perfume. I would make my own blends. From doing so, I developed this sensitivity, and I totally abandoned wearing anything with fragrance in it. When I moved to Berkeley, the scents that were there activated this part of myself that I felt like I had been missing, this beautiful palette of natural scents that I had loved as a child that I had kind of just shut off. I wandered into a friend's store in North Berkeley one day, and I saw this little sterling silver solid perfume that smelled like all the smells that I was smelling outside. It was made by a natural perfumer named Mandy Aftel. I became really fascinated and started studying with her, and I found this whole world was being unlocked to me.
What year did you start Captain Blankenship?
I started it in 2009 when I was living in Berkeley. One of my best friends ran an incredible store in San Francisco called Gravel and Gold, and they wanted to start carrying some of my products, so I started the business without really thinking about it. I'm glad it happened that way because running a business is so much work. It grew on the side until it overtook everything else. Then, we moved to New York, to the Hudson River Valley in 2012. I moved the business from California to New York that year.
You used to make the brand at home, and you're now making them in a production facility. When did you switch?
I was making the products in my own home until 2014. Now, work with several organic beauty manufacturers. It was really when we started working with Sephora that there was a need for a greater level of production. We currently work with three different manufacturers, which I think is a pretty common experience. When you're making things yourself by hand, you have complete control. We really got burned by the first manufacturer that we worked with. We had to scale up when we started working with Sephora. We found a place that on paper looked great, but there were some serious quality control issues. When it comes to manufacturing, don't put all your eggs into one basket.
What has been your experience with Sephora so far?
Now, that we're working with the manufacturers that we're working with, things have been a lot smoother. We're only online in Sephora, and we would love to be in stores. We started working with Sephora in May of last year, so, it's been a little bit over a year. We're really excited to keep building that partnership.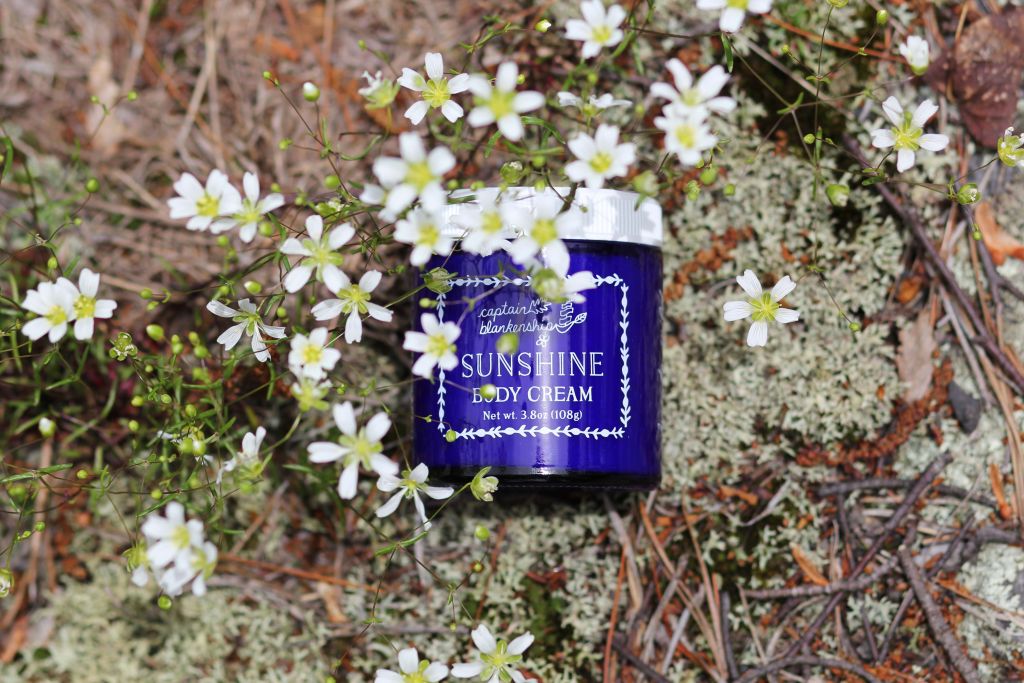 When did Captain Blankenship reach profitability?
We reached profitability in 2015. It certainly took time, especially given with all the growth with the company. It didn't start with any capital and that was fine to a certain point, but then you start working with Sephora, taking on those bigger accounts, needing to start changing packaging and making those investments.
What's your hero product, and how did it come to be?
Mermaid Sea Salt Hair Spray was one of the first products that was developed, and it's definitely been a hero product. That and our Mermaid Dry Shampoo are our power duo. The Mermaid Sea Salt Hair Spray came out around the same time as the dry shampoo. I had a friend who came over to my house, and we were just sitting around my kitchen table and thinking about the products that we were missing in our lives being organic. I grew up using the Bumble and bumble Surf Spray. I was like, "I'd love a great sea salt hair spray that has a high sea salt content, organic essential oils and aloe vera." Those simple ingredients with integrity really performed.
How many retail partners does Captain Blankenship have? What percentage of your business is wholesale versus direct?
About 80% is wholesale, and 20% is direct. We have about 200 retail partners both domestically and internationally. We have a distributor that we work with in Canada and, in 2018, we're going to be expanding sales to the EU, Japan and Australia. We currently are in little boutiques in all of those places, but we're really looking to make an impact.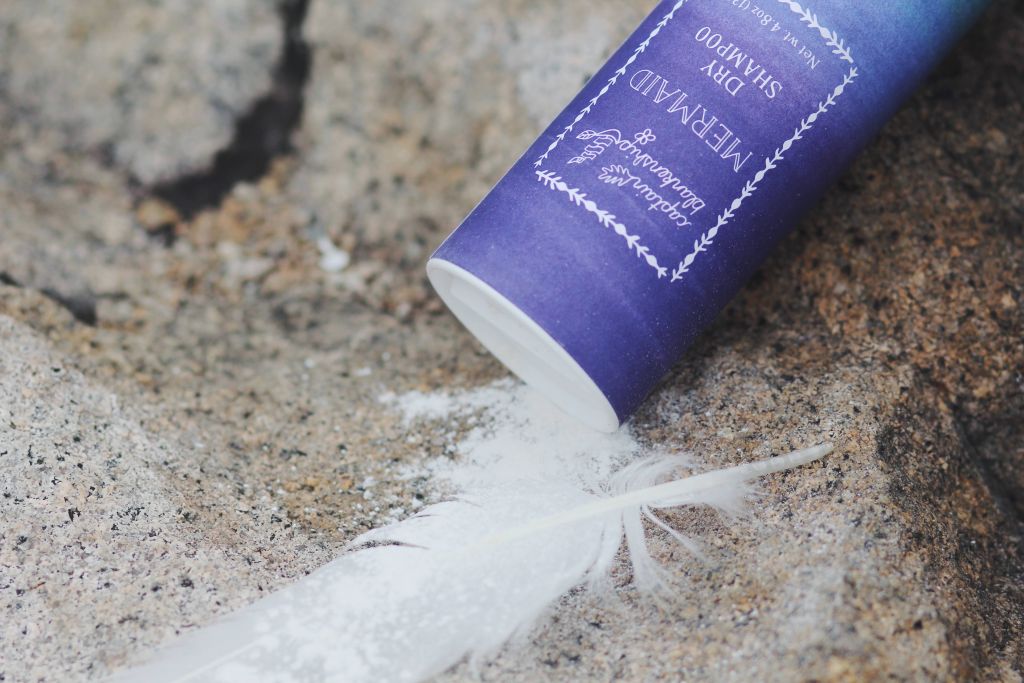 What is your strategy for the Captain Blankenship website?
2017 has been a big year for us. We revamped our website. The part that's challenging for a website is really making it an extension of your brand. We've been putting a lot of energy into that. Before, we had just been trying to grow sales and bringing on a lot of wholesale partners. We've been really trying to build the content on our site, and we've seen a big return with that. I now have teammates that are focused specifically on the website. Before, I was managing the website myself, which is not my forte. We've never done any digital marketing to date, but we're starting to get our feet wet in that area. We have a freelance contact that's helping us navigate that.
Besides yourself, who is the key to making Captain Blankenship brand work?
My teammate Amy [DeAngelis, director of operations and supply chain manager], who came on when my daughter Mila was 4-months-old. Her son and Mila are two days apart. Our children learned how to crawl together, and they would play in the packing supplies. The company hadn't quite scaled up yet, but right when Mila was born, I started working with Urban Outfitters. We did our first Birchbox order. Without Amy, I don't think I would have been able to do it.
Your husband helps with Captain Blankenship. Is he all in?
No, I wish. That's my goal. I am incredibly creative. I would have never picked myself as someone who would own a business. He is definitely the most business-oriented of us two. He's helped me in all my decision-making, but he actually works for Tesla, and it's a really exciting time for them. I dream that someday he could come in as my CFO, though.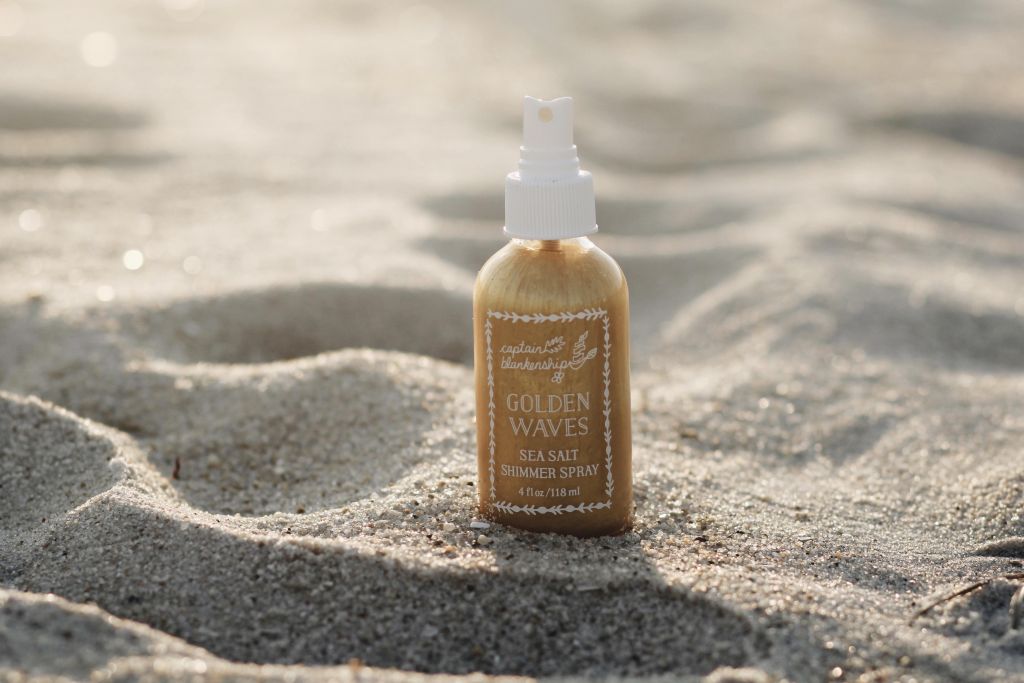 Do you have a mentor?
Mandy Aftel continues to be such a strong source of support for me. She will check in with me every few months, and she's been publishing a number of really incredible books. Our businesses are very different now. Her business, Aftelier is still sold direct-to-consumer and from her home, which is incredibly beautiful. It's just a different degree of control. The way that she runs her company with such integrity and passion has always been my inspiration.
What's the best advice she's given you?
Staying true to your heart. Opportunities can present themselves and be pretty dazzling, but I it's really about trusting your intuition and not being swayed by how other people do things. She as a perfumer has really embodied that.
For other entrepreneurs in your boat, what suggestion do you give them on how to pull through the tough times?
People always come to me and ask, "Do I need to immediately start working with a manufacturer?" I try to stress slow growth so that you can take time to really investigate business partners and manufacturers.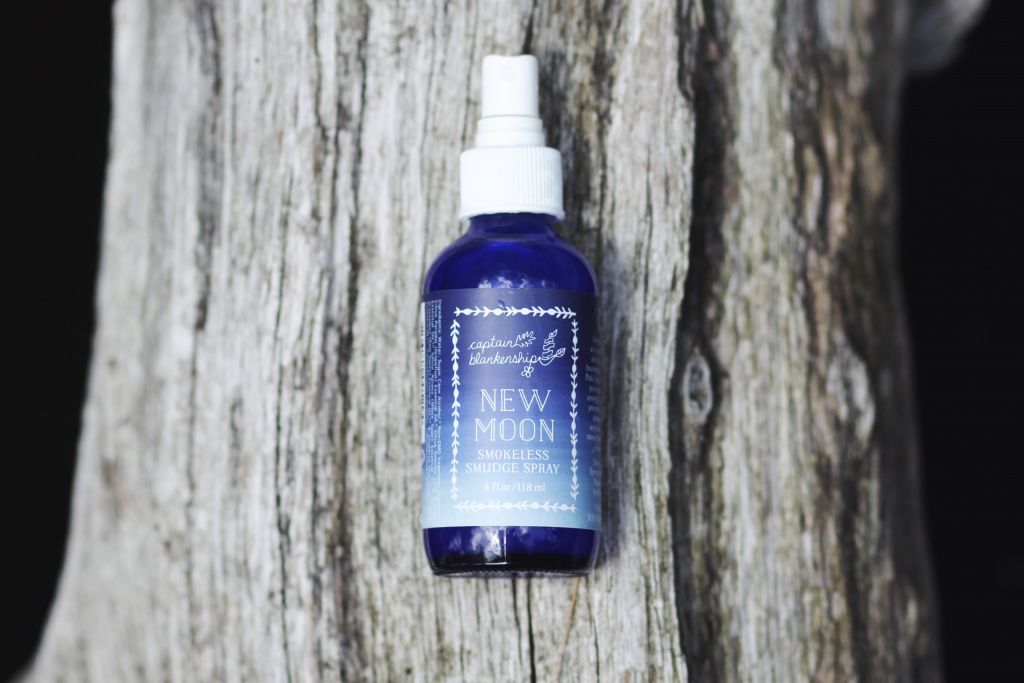 What is your dream retailer?
Potentially Whole Foods, depending on what happens with them. I'm really excited to see how that develops. Au Naturale is there now. Ashley [Prange, founder of Au Naturale] is the best. The way she's running her business and is also advocating for cleaner cosmetics is breathtaking.
Pretend I'm a retailer. Give me a quick pitch on why I should take Captain Blankenship.
Our products are experiential and effective. Our motto is "beauty well with nature." Our products are created with plants and inspired by the natural world. You're not going to find any synthetic chemicals, preservatives, colors and scents. In every bottle, you're going to find elements of the sea, flowers, fields and forest.
If you could get your products into anyone's hands, who would it be and why?
I've always loved Meryl Streep. I would love for her to have our products. Someone I always think about Daryl Hannah from the original mermaid from Splash. That movie was so inspirational. People say to me all the time, "You're so on trend with mermaids." But, as a child, I was obsessed with them. It's just that wild with nature approach and that beachy hair. Daryl Hannah embodies that.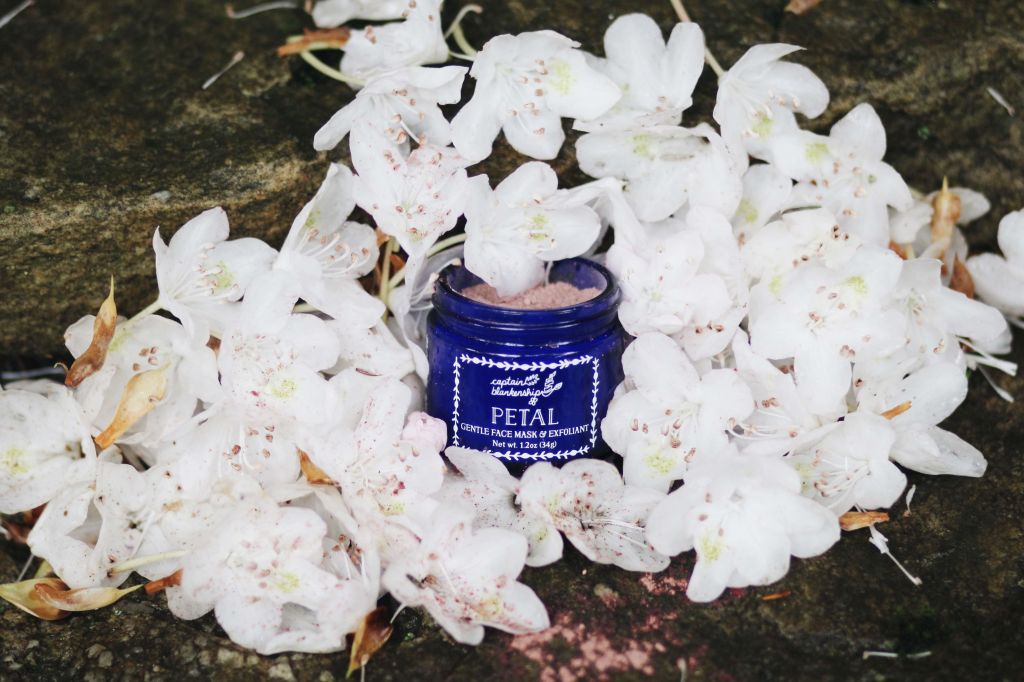 What packaging splurges are worth the money and which are hype?
Packaging has always been important to us. We that we use 100% recycled packaging. We're launching a shampoo and conditioner in January. It's texturizing, kind of similar to the Sea Salt Hair Spray. For something that we're putting in the shower, we weren't going to use a glass bottle. We're using 100% recycled beach plastic, which very few companies are using it. We don't take using plastic lightly, and I wasn't just going to put the formulas in a plastic bottle. The plastic is harvested from the ocean, and then is turned into a resin that's created into a bottle. So, it's cleaning up the ocean. There's a great company called Envision Plastics that makes the resin we're using. The hype that I don't like is flashy and extraneous packaging. I don't like when companies invest in materials that they don't need and are adding more waste, especially if you're a green beauty company.
What brands and products other than Captain Blankenship do you use?
One of my neighbors is Tara [Pelletier] from Meow Meow Tweet, and I love her. I love all of their face care. Their soaps are incredible. I love Josh Rosebrook's tinted moisturizer with sunscreen, which is really great. and his shampoo and conditioner. I also love Osmia Organics. They make a really great soothing milk bath. A bath is a real treat for me. They make beautiful soaps, too. Oh, and Sigil Scent. Patrick from Sigil Scents makes incredible room sprays. Ground is our favorite office scent.
What have you found works for you on social media?
We recently hired a teammate who's a photographer. That has really brought our Instagram to the next level. It has created a cohesive narrative. What has been really nice has been this combination of both beautiful, immersive product images mixed with lifestyle images. It could be beautiful landscapes of the Hudson River Valley where I live or tips on the types of berries you can forage for this month. It's not just all about selling products, but much more of a story.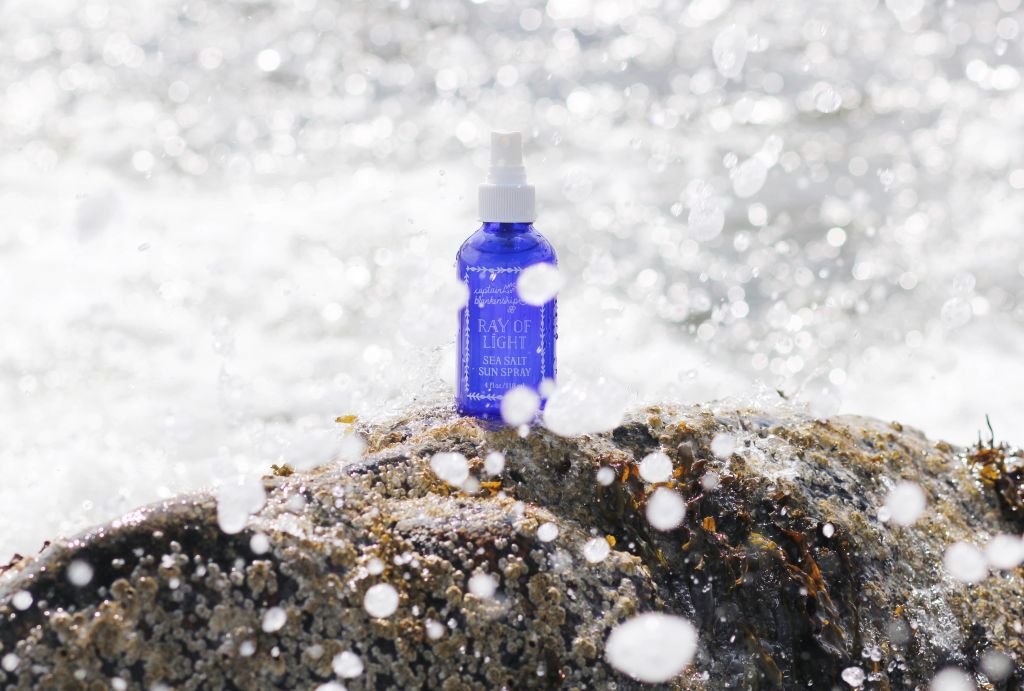 What's the first thing you would do with a big cash infusion?
We haven't had a big cash infusion before. We're still wearing a lot of hats, so I think there would be some room to grow the team. I would love to increase salaries, and I would also love to further invest into marketing. We haven't put a lot of money in that direction, but, certainly, I feel like we are reaching a point where I think we could be growing the team.
What's been an investment on your part that was worth it?
We started working with a fulfillment center, and that was a huge leap for us. I had been doing a lot of it myself. Taking that off our plates has been immense. In June of this year, we moved to a new office space. We wanted to make it very cozy and full of good energy, so we filled the space with plants, rugs, crystals, artwork and a great new Walter water filter. We all work in the same room together and can all see each other. I find that being able to make eye contact, laugh and make faces at each other helps us find joy and inspiration in even the most stressful workdays.
How do you want people to describe you as a boss?
We are a collaborative team here. I would hope that they would see me as passionate, creative, generous and open. I want people to feel free to ask me questions whenever they need to and gather my input. Things can be incredibly stressful and there's a lot going on. We all try to nourish and take care of each other. We're all moms besides two employees. We make work our little sanctuary. We make each other lunch. I made lunch today. We all kind of trade bringing in lunches, which is really nice. We make each other tea. It's a nice environment. I hope we can maintain it.