CBD, The Everywhere Ingredient, Has Invaded Spas
You can't look anywhere these days without seeing something with CBD in it. CBD coffee. CBD tinctures. CBD tampons. CBD candy. So, it's no surprise that CBD has made its way to the spa scene. CBD stands for cannabidiol, a constituent of the cannabis plant that doesn't get you high. The high comes from THC or tetrahydrocannabinol, which is known for its psychoactive properties and propensity to cause the munchies. CBD has been lauded for a myriad of therapeutic benefits: Purveyors promise it can ease anxiety, rid period cramps, calm eczema and more. Quantitative evidence is scant, but mounting. Last June, the Food and Drug Administration approved an epilepsy drug containing CBD. Numerous beauty brands have jumped into the CBD space (after all, the CBD market is projected to generate $22 billion by 2022), and spas, well-positioned to capitalize on the compound's healing abilities (real or not), aren't about to miss out on the craze. Here are five enticing spa services using CBD products:
Heyday CBD Facial
The bicoastal facial shop that's been dubbed the Drybar of facials is offering CBD facials at its Los Angeles location for three months. Its CBD facial is 75 minutes and incorporates products from the brand Mowellens, including the Inner Peace CBD blend, One For All topic oil and The Keeper's Stash Honey. "We're really excited about working with Mowellens because [founder] Amy Duncan comes from a biochemistry background, so she's really done her technical homework on CBD," says Heyday skin therapist Ava Lemons. "She's developed really clean products that are a great intro for someone new to CBD." The facial starts at $140.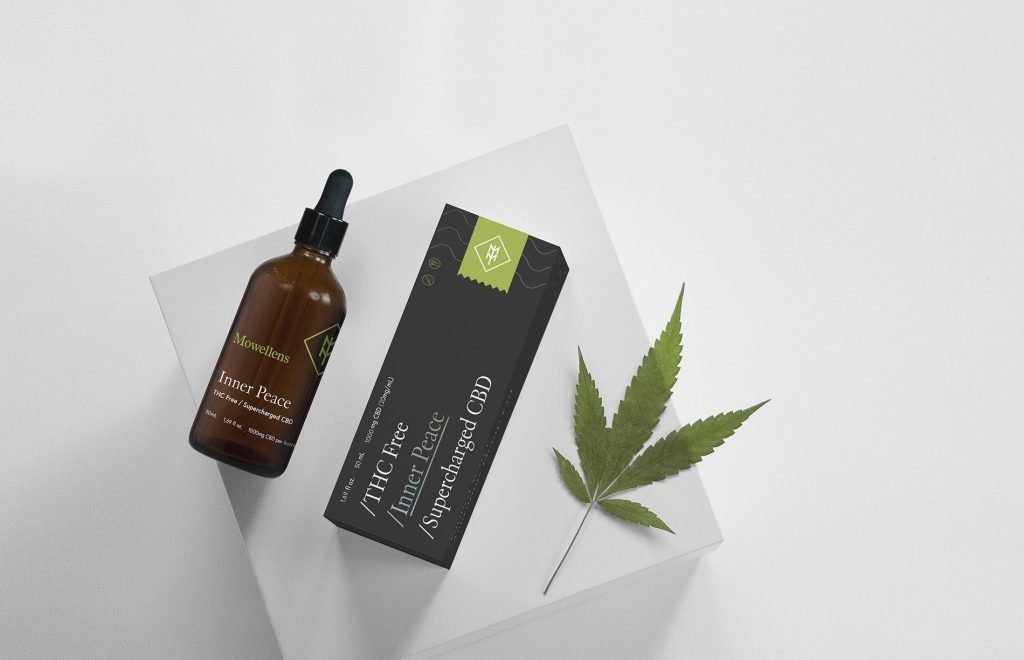 The Estrella Spa CBD Experience
The Estrella Spa at The Avalon Hotel in Palm Springs, Calif., partnered with cannabis brand Highland Pantry on four massages featuring CBD-infused massage oil. Guests can choose from the glow, cleanse, heal or renew massage. Each pairs CBD oil with botanical blends. The services also come with other Highland Pantry products like facial spray or body balm. "Avalon caters to the same demographic as Highland Pantry, and they're really interested and open to everything that's happening in cannabis in Southern California and Palm Springs," says Highland Pantry founder Suzanne Shpall. "The CBD spa experience is exclusive to the hotel, and the products are available for retail there. We don't even sell them on our website right now." A 60-minute massage is $195.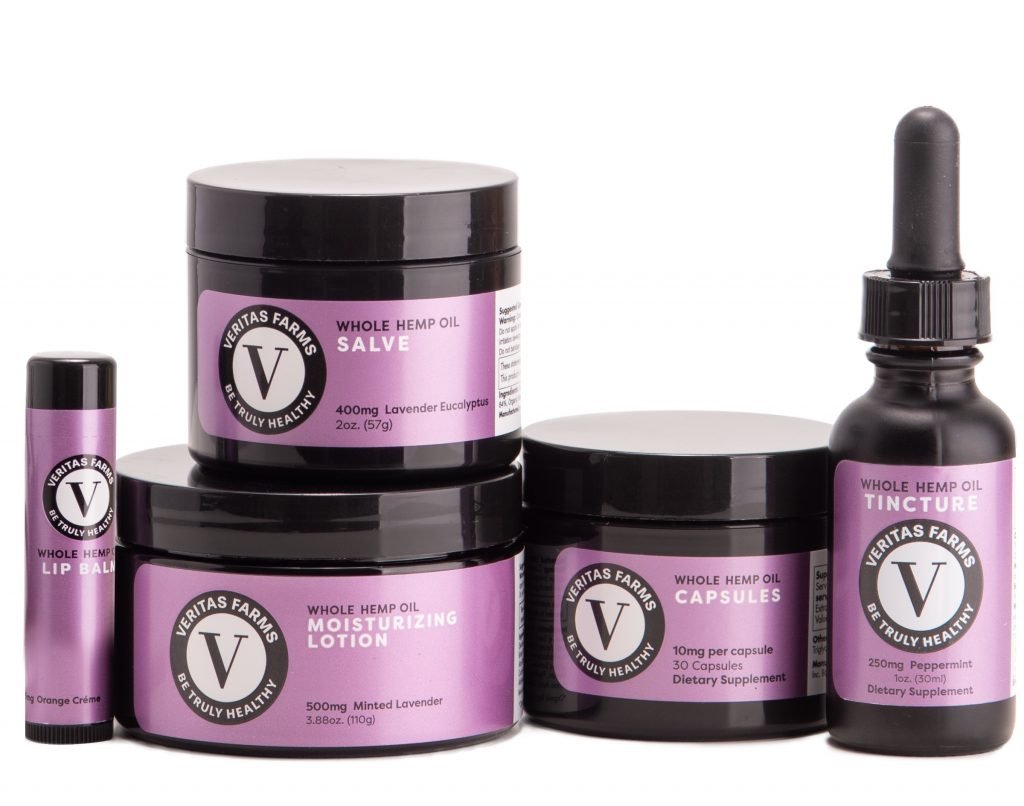 Four Moons Spa CBD Facial and Massage
This Northern San Diego spa uses a CBD facial oil, tincture and balm from Leef Organics for two different services, a massage and facial. "We were introduced to Leef Organics and immediately fell in love with this beautiful line of cold-pressed, cannabis-derived CBD products," says Four Moons Spa co-founder Courtney Mars. "After experiencing its effectiveness, we felt it was in alignment with the quality and efficacy of all of our offerings and just had to add CBD-infused treatments to our spa offerings. Since adding the Thrival CBD Massage and CBD Revival Facial to our menu, we have garnered new clientele, have guests traveling farther than usual to come to the spa and have found a significant percentage of our regular guests are trying the new CBD treatments. The tincture and topical balm have been so wildly popular in our shop that we can barely keep them in stock. Guests have shared they are finding immediate relief from aches and pains that have bothering them for some time." The massage starts at $130 and the facial at $140.
Modrn Sanctuary CBD Massage
New York City's Modrn Sanctuary has put a CBD massage on its service menu that it states is designed help "people to relax faster and at a deeper level, making it possible for a greater release of stress, muscle aches and pains and much more without any psychotropic effects." The spa works with Veritas Farms' CBD products, which are also available for sale. "I think CBD is an incredible holistic medicine that can really help clients break through pain and healing," says Modrn Sanctuary founder Alexandra Janelli. "CBD and cannabinoids are proving to be the most exciting ingredient for so many different things, from anxiety to chronic pain. It was a natural extension of the Modrn brand to offer CBD treatments and products, and clients are thrilled." The massage starts at $200.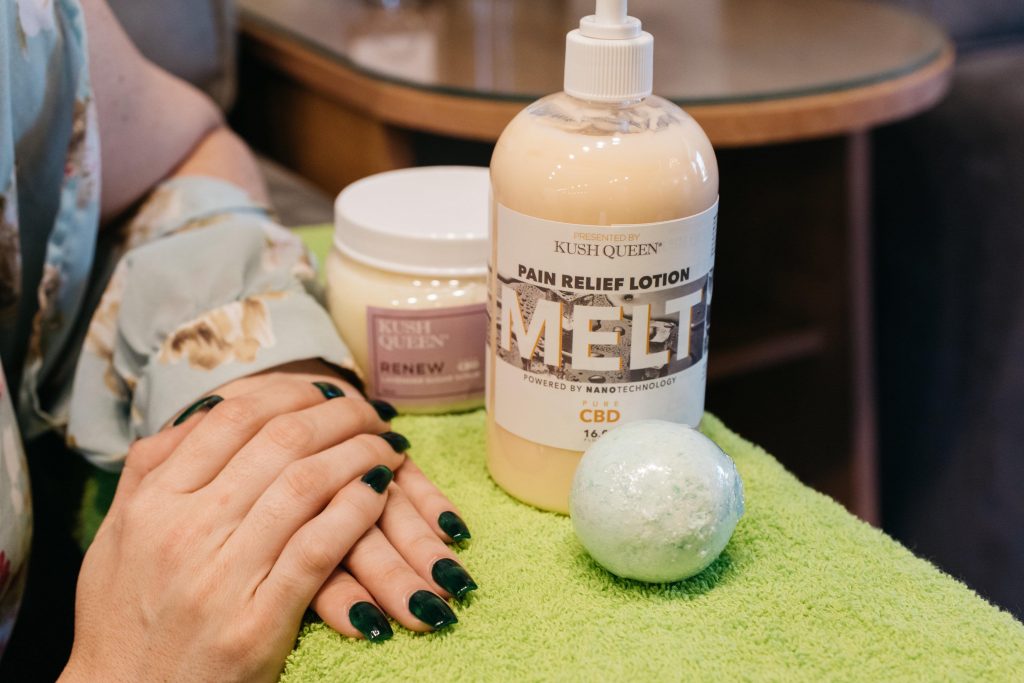 Bellacures Canna-Cure Mani-Pedi
LA-based nail salon Bellacures offers Canna-Cure, a CBD manicure and pedicure service integrating products from Kush Queen. The service includes a CBD bath bomb soak, CBD scrub and CBD lotion. As an extra treat, clients receive a CBD chocolate. "We are finding that, as time goes on and awareness grows, people who typically wouldn't have tried the service are really curious and want to see what it's all about," says Gerard Quiroga, president of Bellacures. "The Canna-Cure has become one of our most popular services and the positive customer feedback is like nothing we could have expected. This was initially going to be a limited-time offering, but the popularity has kept it on our menu of services indefinitely." The manicure is $60 and pedicure $65.
Feature photo credit: Four Moons Spa