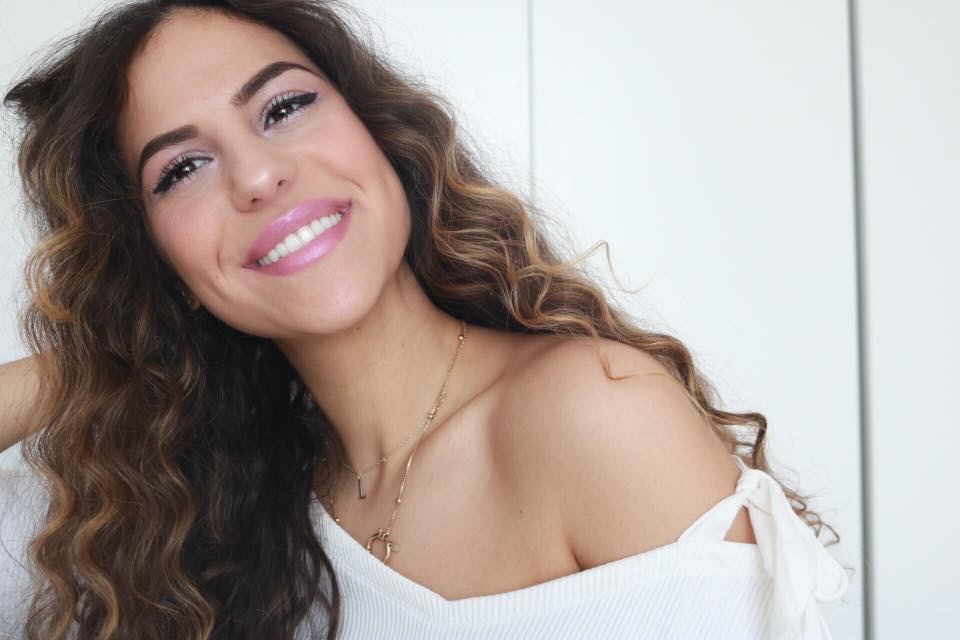 Want To Know The Latest On Clean Beauty, Travel And Social Media? Blogger Libby Vilner Has You Covered
Libby Vilner, the Israeli-born blogger behind Life With Libby, is the quintessential maven described in Malcolm Gladwell's "The Tipping Point." She's the first to know about cool goods like Abeego beeswax wraps, try beauty brands like Mama Glow, visit destinations like Kazan, the Russian city she traveled to recently for a World Cup game, and investigate beauty trends like facial cupping – and is thrilled to share what she learns about them with her avid followers. "It makes me so happy to receive messages from people trying out products I recommend," says Vilner. "Even though I am just one person, I am part of this bigger indie beauty movement and feel like I am always bringing people under its wings to help if fly even higher." She's also been open about her painful experience dealing with her actor father Hanan Goldblatt's rape conviction, sharing an important perspective in the #MeToo era. Beauty Independent caught up with Vilner to discuss why IGTV is preferable to YouTube, the brands she's excited about seeing at the upcoming trade show Indie Beauty Expo New York, confronting green beauty misconceptions and taking small steps to a healthier, more ethical life.
You travel often. Where do you call home?
I was born and raised in Israel. I moved to the U.S., [Boston,] when I was 10 years old with my mother, older brother and stepfather. Almost my entire family is still there. I do, however, consider Israel my home.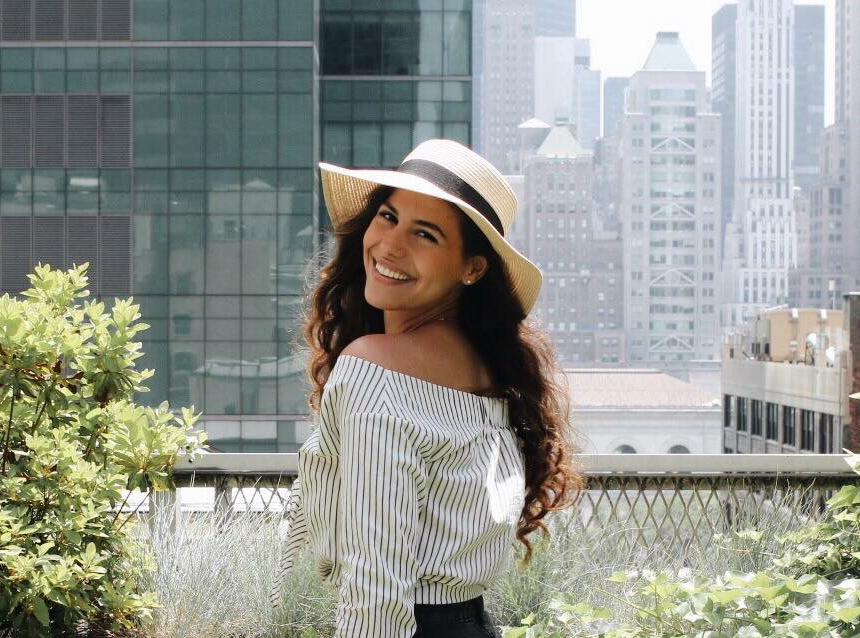 Are you blogging full-time?
Since January 2018, I have been blogging full-time as well as freelancing in marketing, social-media management and influencer marketing. I help brands with content creation, building their social-media presence, and creating or managing an influencer/blogger community.
What have you learned from working on the other side that has helped you with your blogging?
I learned a lot through being on the other side of the job working for other brands, simple things that take less than five minutes, but can make such an impact like making sure your email is connected to your Instagram account, so a brand can easily contact you and vice versa, the importance of photo and feed quality, catering to the types of brands you wish to work with, how to properly use hashtags, what a well-crafted bio looks like and so on.
Did you have any idea that you would be deemed an influencer?
Not at all! I began my blog about five years ago after my older brother casually mentioned to me how harmful the products I was using were for the environment as well as for myself. I became really concerned and decided to do more research. The further I went down the rabbit hole, the angrier I became. I wanted to tell everyone I knew to throw away practically everything they owned. I had all of this information that back then was not really cared for as much as now with the green beauty movement, so that's when I decided I had to create a blog where I could generate awareness and, in one day, Life With Libby came to life.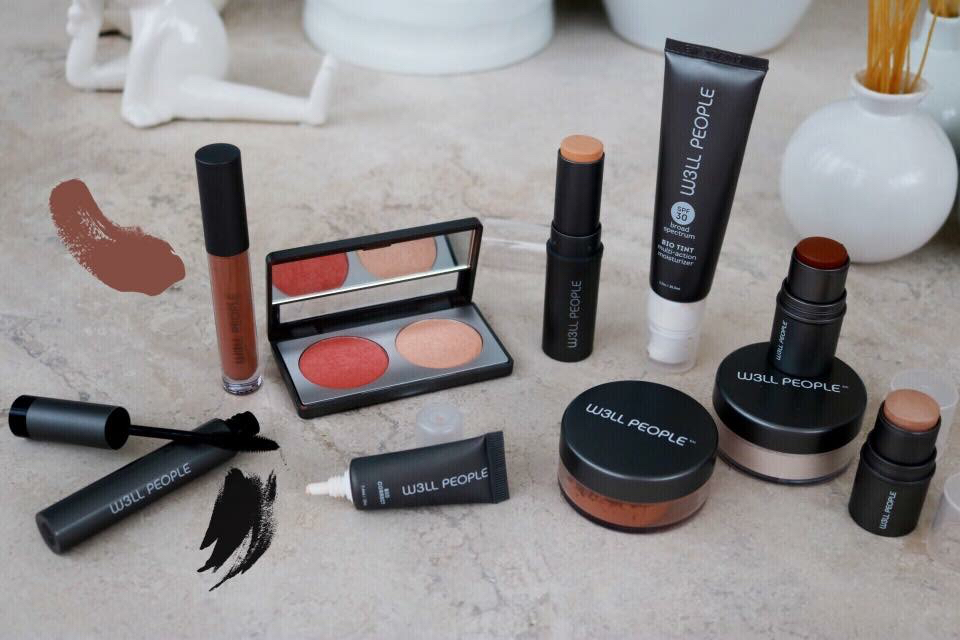 What do you wish brands knew about working with influencers?
Many brands email me wanting to work together by just sending me products in return for either blog posts or content creation, but are not willing or do not have the budget to offer compensation. While I understand and respect that sending product does not come at zero cost, many influencers such as myself are working our butts off to pay our bills and simply cannot afford to take on a trade project. Taking a photo and posting on Instagram may look like a walk in the park, but it actually takes a lot of planning, shooting, editing and copywriting. I feel that it's really overlooked. Sure, being an influencer has its perks – working from home, receiving free products, going to cool events – but it is a hustle. A lot of time is being spent behind one photo or one blog post or even an Instagram story. So, long story short, I wish brands took all of this into consideration.
What do you think sets you apart from other influencers?
I feel that every blogger/influencer is innately different [due to] their personality and the way they voice their opinions. I am personally finding a way to break the stereotypes of organic beauty not working like the mainstream products or being too expensive. I am on a journey to live as sustainable and ethical as I can one step at a time, and I share that with my followers. Small changes that I make such as not using paper towels, getting rid of all my plastic containers and carrying a reusable straw around have helped others see it is really not as difficult as it seems. I am making it reasonable to be reasonable. I am nowhere near perfect. I still generate some trash. I still can't afford to buy only organic, ethically-made clothing. I own that rather than hide it.
How do you choose which products or brands to feature?
I cannot tell you how many opportunities I have declined because they did not align with my beliefs and what I stand for. I want my influence to be authentic and for my readers to feel they can trust me when I recommend something. My process for deciding whether or not to take on a partnership with a brand is, first, I immediately consult a few apps on my phone that I feel every conscious beauty human should download to see how a product rates. The apps give me information about the ingredients they use and how green a product is or is not, and I will begin to formulate an idea about the company and their standards. Second, I will begin to do some digging and do research on the brand: their mission, their history, their story, their standards for ingredients, work environment, etc.
It is really important to me that they have strong ethics and [are] all around a good place to be working for as well. Where do they source their products? What are they actively doing to help with the environment? Questions like these are what I look for before accepting or declining working with brands. Of course, when I first began, I was not so aware of everything I should have been looking for, but it really is all about educating yourself and staying up-to-date on the latest.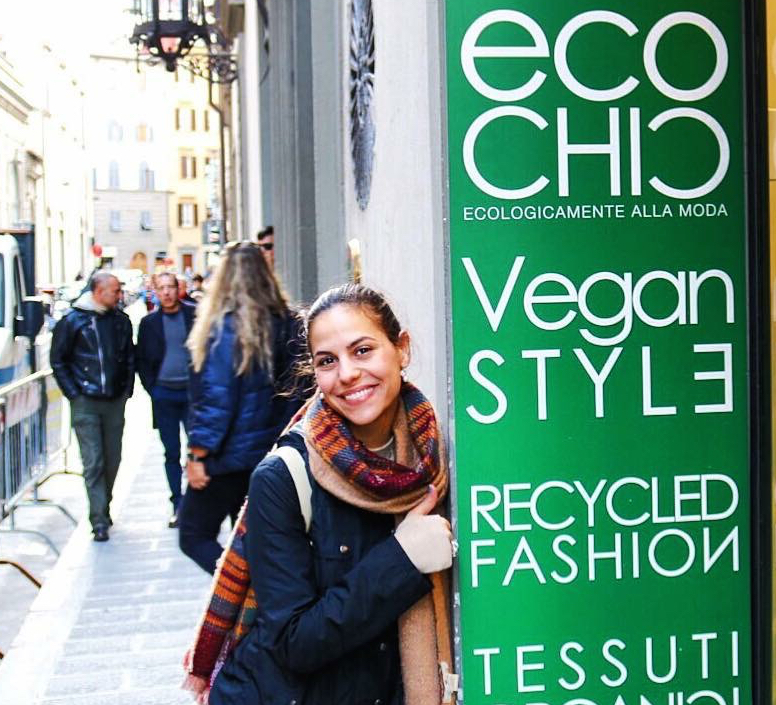 How do you prefer to work with brands?
As I mentioned before, this is now my full-time job, so I rarely take on free product collaborations. Therefore, paid posts, campaigns, videos [or] series is how I prefer to work. We are all just trying to do what we love for a living. I have so much respect for all the brands out there making their dreams a reality and making a change. I feel the respect should be mutual.
Why do you think the indie beauty movement has momentum?
I am so happy, excited and overwhelmed by the knowledge people are now exposed to. I feel grateful that more and more people are consciously shopping, want to know [about] and support the indie beauty companies, startups and local, small shops. I really think that this movement is an example of the influence that one person, one company and one community can have. It can have such a huge impact on the world.
I remember some of my friends used to laugh at me when I wouldn't use something that was not organic or sustainable, thinking it was just for show or that I was too good for it, but that only made me want to educate them further. Granted they wouldn't always listen to me ramble on and began to get annoyed by me, but, hey, now most of them send me photos whenever they switch from a toxic product to one I recommended, and they are proud, feel good, and most of all are making healthier choices both for their own bodies and for the environment.
You are planning to attend Indie Beauty Expo NY 2018, which shares a parent company with Beauty Independent, next month. What brands are you most excited about seeing?
I am a huge fan of Jane Iredale, Fitglow Beauty and Elate Cosmetics, so I am obviously excited to see them. I have worked with Au Naturale since the very beginning of my blog, so I cannot wait to meet them in-person and hear all about what they are stirring up. Some brands I have yet to try will be there, but I've had my eye on them like Clove + Hallow, Woodlot and Raw Spirit Fragrances.
What are your thoughts on the progression of social media?
I think for now Instagram will be staying. I have been approached by so many other startup apps trying to do what Instagram is doing, but it's just too tough at this point. They have everything from sharing photos to shopping them. Now, with IGTV, many influencers are so happy because they do not have to get onto YouTube. I myself have a YouTube channel, but I only post once in a blue moon because it is so hard and so time consuming to create content, not to mention the standards now are basically to hire a production team. IGTV will be raw and fun, so Instagram will most definitely be sticking around.
What's next for you?
I have been working on an amazing project that will essentially be my very first beauty product. It continues to take a lot of time and hard work, but will be amazing in all the right ways. I cannot wait to share more when I can.