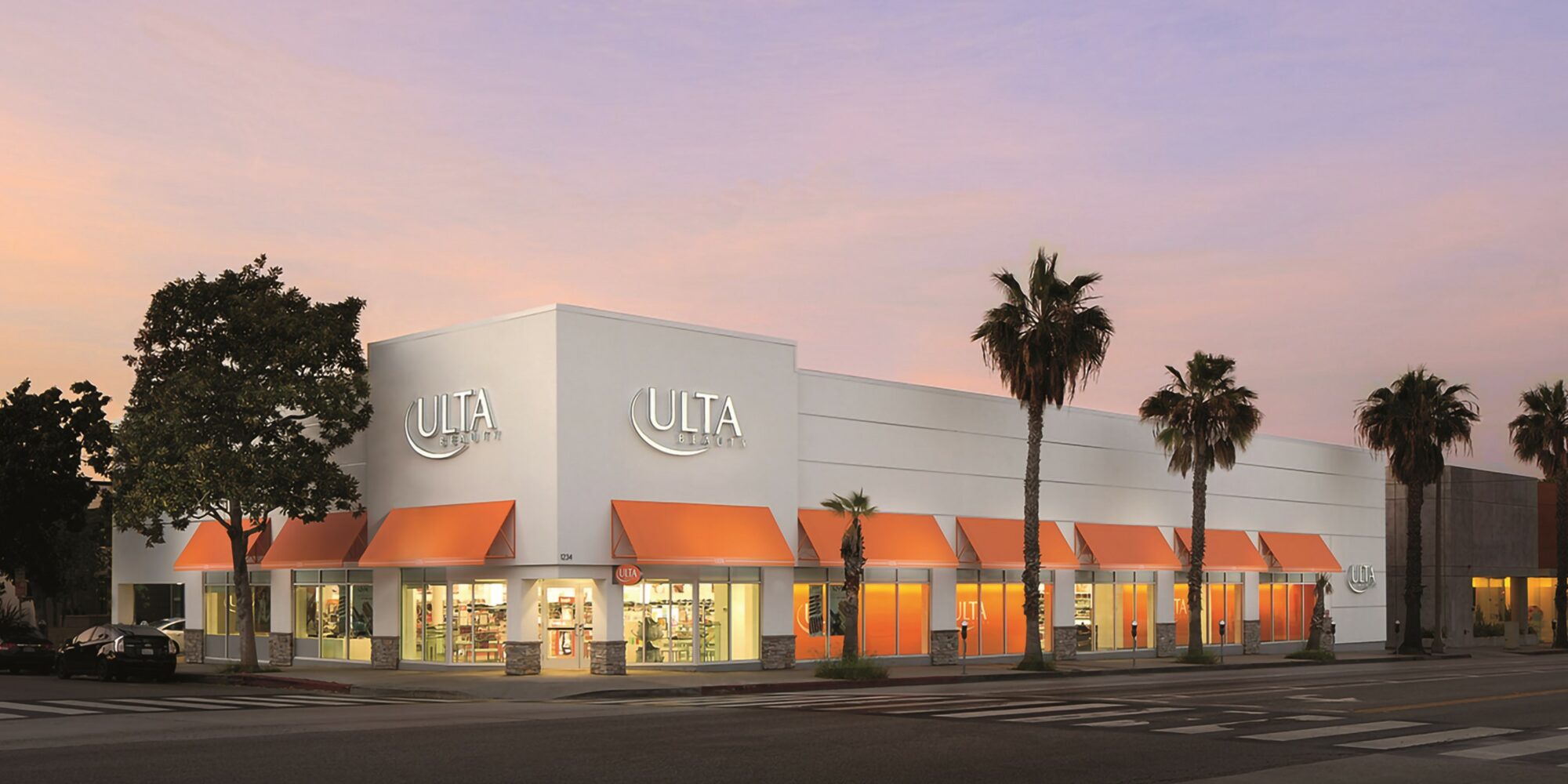 COO Kecia Steelman On How Ulta Beauty's New Store Layout Will Further Blur The Lines Between Prestige And Mass
Ulta Beauty is back and seemingly better than ever following a challenging 18 months marred by pandemic-related store closures that caused a $1 billion drop in 2020 sales.
In the second quarter this year, its sales and comparable-store sales were up 16.8% and 14.4%, respectively, after a first quarter that saw them rise 21% and 18%. Operating profits increased by double-digit rates for both quarters.
Ulta's performance is especially compelling in the context of broader retail struggles. Mass-market giants Walmart and Target, which both soared during the pandemic, are dealing with growth hangovers as persistent inflation shifts consumer behavior.
Department store retailers Kohl's, Nordstrom and Macy's recently lowered their sales guidance for the year responding to and anticipating more consumers trading down in high-margin discretionary categories like apparel. Amazon posted two consecutive quarters of losses as e-commerce sales crashed from pandemic-stoked peaks.
Ulta is outperforming the retail pack this year by notching gains across categories and picking up market share in prestige beauty. It expects to bag $9.75 billion in sales for the full year. Last fiscal year, the retailer generated $8.63 billion in sales.
Now, the nation's largest specialty beauty retailer is looking to shake up its store format in a big way by building on its heritage as an industry disruptor. Beauty Independent recently spoke with Ulta COO Kecia Steelman about the new store configuration as well as Ulta's Target partnership, $20 million digital innovation fund Prisma Ventures, sexual wellness and the upcoming holiday season.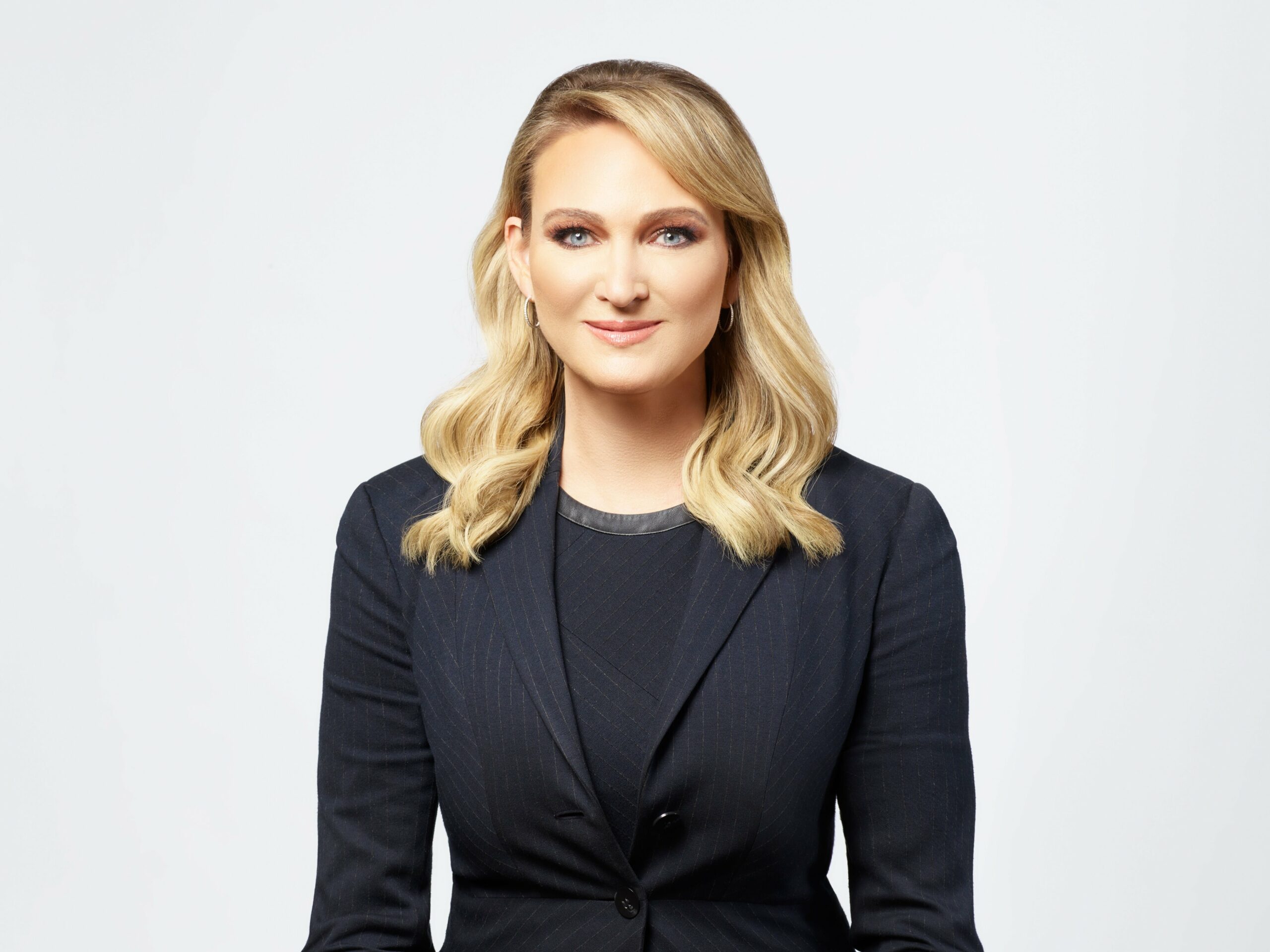 Why do you think Ulta has been successful at navigating the tricky economic environment of the past year? 
The retail industry has been really dynamic and unpredictable to say the least. But beauty isn't just superficial. It's how individuals can express themselves, and in my words, I view it as an affordable luxury. When you go back and look at the routines during COVID—the self-care routine, the focus on wellness and taking care of yourself first—I think that still resonates today.
Coming out of COVID now, people are getting out a little bit more. They're wanting to put their best selves forward despite the grocery bill being higher or gas prices being higher. It's something they can still afford to do for themselves.
Then, opening our stores back up has been key as well. Our store sales have been really strong. I think that's one thing that sets Ulta Beauty apart, that we have everything from mass to prestige. So, if you do decide you want to trade down, you can. But we're not really seeing that as much because I think that the guests still think of beauty as something that they can do uniquely for themselves. I think that's why we're seeing lift across all categories and we're not seeing a trade-down.
Can you speak in more detail about the new proposed store layout? 
We're always making changes to improve the in-store guest experience, but it's been a while since we've made any significant changes to the layout of our store itself. We didn't just do this on the back of a piece of paper though. We took the deep-rooted consumer insights we have within our loyalty program, listened to our guests on what it was that they wanted to see change in store and overall, really tried to understand how consumers shopped when they were in store.
In the existing model today, everything is organized by price point, with prestige makeup and skincare on one side of the store and then mass makeup and skincare on the other. Fragrance is in the middle, and haircare is in the back with the salon. Going forward, we want to magnify the differentiated assortment by how the guest is truly shopping with the consolidated categories and intuitive adjacencies.
Mass and prestige makeup will now be together in the front of the store with clear brand delineation. So, you'll be able to see the difference between the two, but you'll be able to shop that category together now. Skincare as a category continues to be very important to our guests, particularly to gen Z. So, we're going to be moving skincare front and center with both mass and prestige skincare together, again with clear brand delineation. You'll still be able to tell when you're transitioning from prestige to mass, but again, it's all going to be aligned together.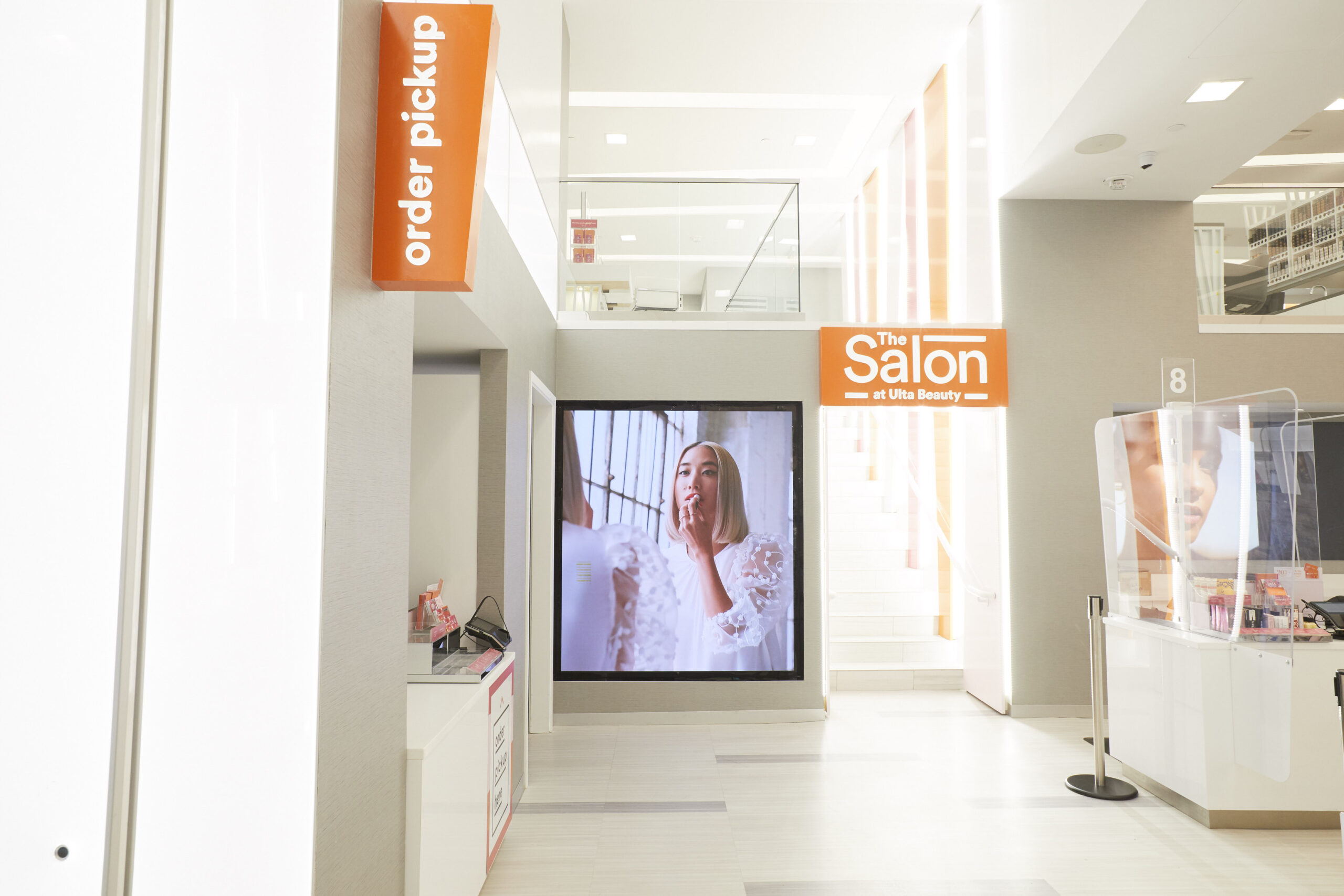 The very front of the store is going to be more about editorial storytelling around newness, events and recent trends called the Newness Zone. That area of the store should be constantly changing, and it should be a place you want to explore first and where you want to spend a little bit of time.
Then, if you follow that back into the middle of the store, there's going to be this beauty bar. We're calling it a "beauty-tainment" area, and it will be a source of constant activity. We'll offer brow and makeup services there as well as skin services. We can be really fluid in that space and respond to the ebb and flow as the consumer is coming in, whether that favors one service over another.
That area will lead back into a register configuration that goes into the salon. Fragrance will now be towards the back of the store in an elevated wall presentation. We feel that leveraging our wall space with a marketing story will be a big win. So, we're not simply taking what we've done already and making it better. We're leveraging our insights and really taking it to the next level.
This new format is going into all new stores this fall as well as in all remodeled stores that are on the current remodel agenda. Then, going into 2023, 100% of our new stores are going to be configured into this new format.
That seems like a more aggressive expansion plan rather than a simple "test and learn." 
This is what we're calling our "full-experience store." Our "test-and-learn" phase was in the analyzing of our consumer insights and asking our guests a lot of questions directly. So, we really feel this new format is going to be a home run.
It was mentioned during Ulta's last earnings call that the new format will highlight key growth categories. Can you speak to what those are? 
We're growing across the entire portfolio, but we're seeing that our Conscious Beauty platform, Wellness Shop and our Black-founded brands are really big growth categories right now. The consumer does care about these initiatives, and they all lay really nicely into this new full-experience store we have coming.
Are there new ways you plan to highlight the Sparked program or indie brands in general within the new layout?
Importantly, our new format is meant to allow for greater discovery and to be even more intuitive for our guests. Within the new construct, we will celebrate Sparked and indie brands within new Beauty Bar endcaps, the Newness Zone and in dedicated endcaps.
What's the new "Skincare We Love" assortment? Is it another way to merchandise indie brands? 
As you know, "skinification" and innovation within the skin category continue to deliver strength across all demographics. Our Skincare We Love assortment shines a light on brands in the category that we believe guests will be excited to discover. They are must-know, must-try worthy, and the fun of the assortment lies in its diversity. Guests will find indie and established bestsellers together in ways we believe showcase why guests will love them.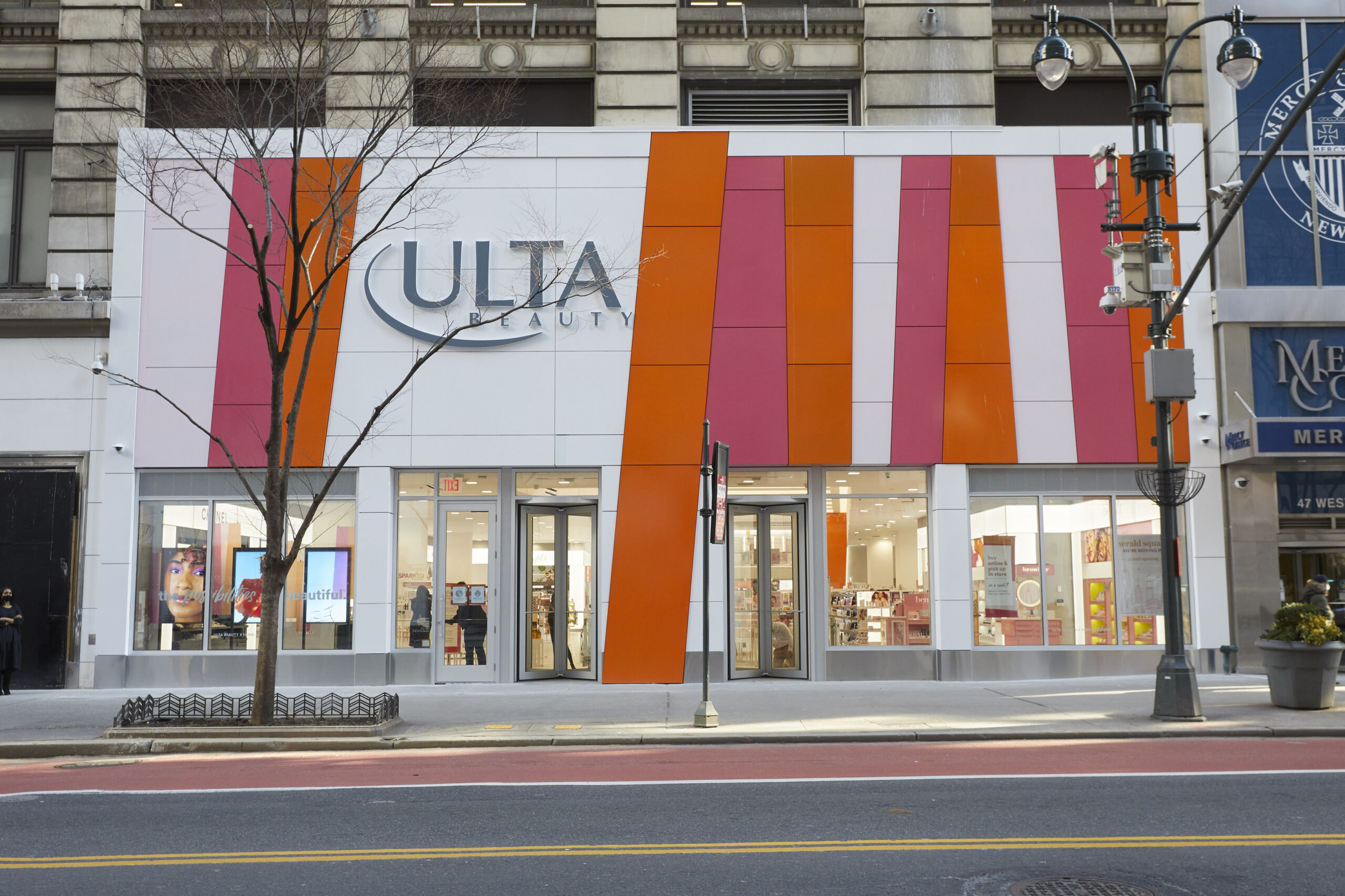 Why is Ulta debuting its intimate wellness assortment now, and how are you planning on marketing it?
Interest in wellness and self-care continues to grow, and The Wellness Shop has proudly provided access, education and solution-oriented storytelling for just over a year. As leaders who listen, we recognized that guests were more openly connecting their sexuality and sexual wellness with health and well-being. It was a natural next step to expand The Wellness Shop to include intimate wellness as a sixth pillar of curated offering.
We took great care to set an online-only launch strategy that makes it easy for consumers to shop a category they've expressed interest in as part of overall wellness. Our marketing efforts will reinforce the consumer belief that sexual wellness is naturally connected to overall health and well-being, driving to a shopping experience where guests can discover and shop products from amazing brands.
Ulta's prestige market share continues to grow. Why is that?
Well, I'd like to believe it's because we're an accessible brand that treats everyone with a high level of respect. I really do feel that we have an environment that you can feel comfortable in, whether you have makeup on or don't, if you're a makeup guru or you're not, if your skincare regimens are needing help or if you're a pro. We meet you wherever you are. The approachability of our associates in our stores sets the pace for that.
We're a humble company that continues to want to do the right thing from a culture perspective as well. I'm really proud of our accelerator program with Muse that we just launched. Beauty should be accessible to everyone no matter their race, demographics or income levels. I will say that's the other thing that we're winning at. When you come to an Ulta Beauty store, it's not a chore. It's a fun experience. I can't wait for our full-experience stores because that's going to take it to another level.
Ulta Beauty At Target must play into the sense of accessibility as well. 
Absolutely. That's two powerhouse brands coming together from positions of strength that listen to their consumer. Our Ulta Beauty consumer was also shopping at Target and vice versa. The guest is really responding well, and they're telling us that this partnership makes a lot of sense. The assortment there is continuing to evolve and refreshen. We've just added more fragrances to Ulta Beauty at Target assortment from Carolina Herrera, Kate Spade, Jimmy Choo and Clinique, which you might not have seen in a Target before.
The Ulta Beauty at Target partnership is a different way of getting a new member into our loyalty program. It's not like we just dropped an Ulta Beauty store into a Target. It's a thousand square feet of space that's highly curated in its assortment around trial sizes as well as some of our hero brand SKUs. We put those prestige brands front and center in a premium location at a Target store to really engage with a new guest. I think it definitely adds to our credibility of being an accessible brand.
What's next for Ulta Beauty at Target and other key initiatives like Conscious Beauty? 
We are really pleased with our Target partnership and especially when we can collaborate around key periods like 21 Days of Beauty or back-to-school and back-to-college. You'll see us continue to really increase that synergy going forward. We expect to open 250 stores by the end of this year, with 189 stores currently open through Q2.
With Conscious Beauty, we're going to continue to expand our brand participation and increase our guest awareness. And we do think that driving trial is going to be really important for us as we continue to educate the guest on Conscious Beauty. We've got more than 280 brands certified right now in at least one pillar of the initiative. We're working on getting more certified as we go.
Lastly, you're going to see us continue to focus on our Muse accelerator program in our BIPOC brands. Right now, we're launching a 10-week program that's going to provide time, resources and mentorship to help encourage the growth and success of these brands and our commitment to diversity, equity and inclusion. You're going to see us just continue to leverage and double down even more on those going forward into the next year.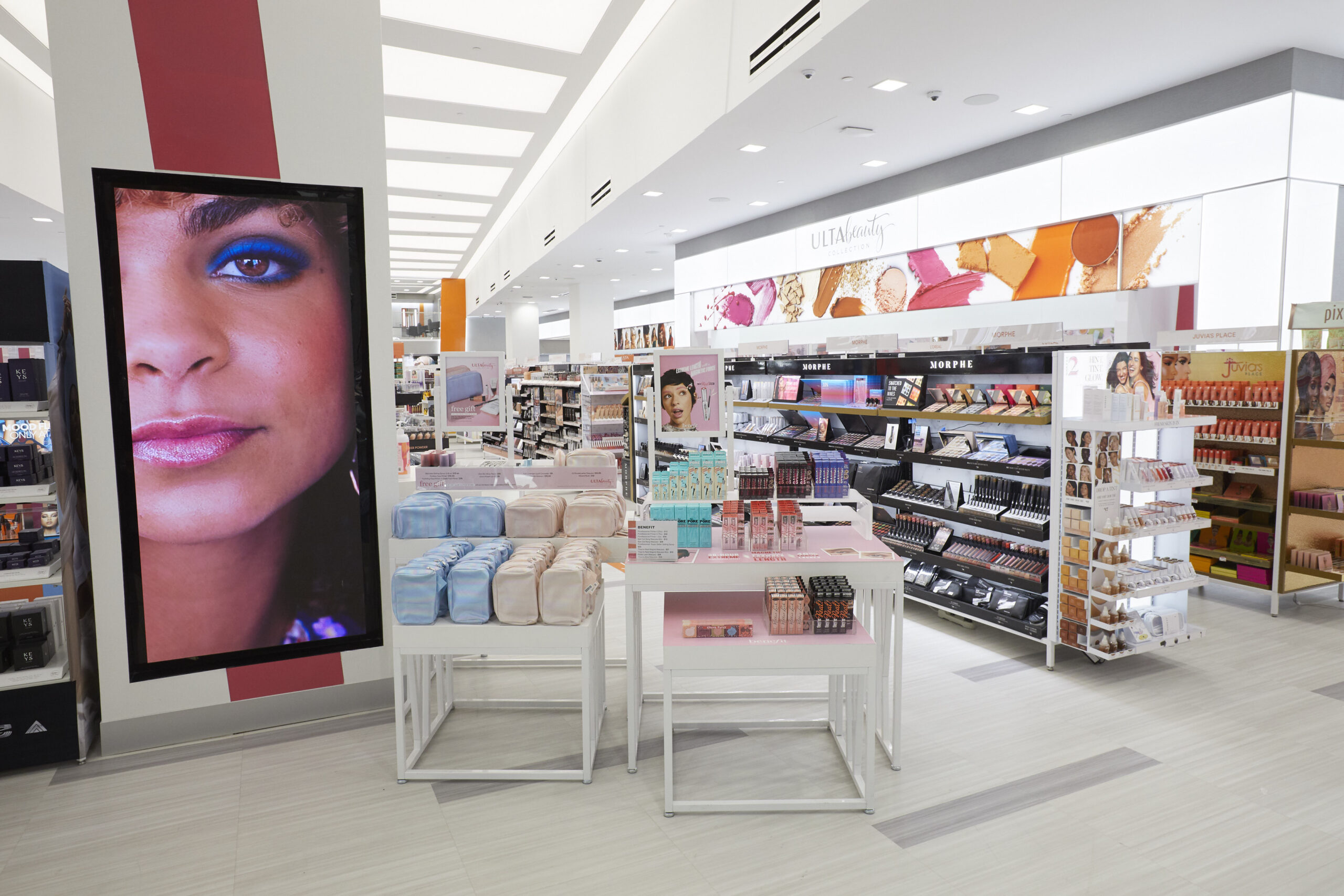 What's been the single biggest driver of omnichannel business at Ulta?
I think the biggest thing for Ulta Beauty is to understand that shopping is personalized, and each of our guests wants to be able to shop in a way that's best for them. We need to represent the heart of the beauty community to really win. So, that's not just about having a great online shopping experience where you get your products delivered to you in a timely manner, it's also about having the option to buy online and pick up in store, which can make shopping trips quicker and easier for guests.
I also look to the ecosystem that we've added with Ulta Beauty at Target. We're getting in front of a new guest there, but also keeping other guests shopping within our ecosystem. We're engaging with them in a way that's different than we've ever done before. Our investment in technology is really important, too. With Prisma Ventures, that's going to allow for new disruptive ways in which we can introduce new products or services to our guests.
To me, there is no finish line in our focus around the omnichannel experience for the guest. As their needs continue to evolve and change, we've got to evolve and change with them. We need to always think about the future. We're investing in it, and we're focused on it. That's true to our culture of keeping the guest and our associates at the heart of everything that we do, keeping that close eye on personalization and what the guest wants from us.
What's the ultimate goal with Prisma Ventures? 
The fund is about further customizing the guest experience across the retail channel itself. So, it's not just digital, it's also in store. It's the holistic look at what the consumer wants and needs from us and how to engage them in a unique, innovative way. The best is yet to come there. I can't wait until we can share some more examples of where we've been able to invest and some early partnerships with some of these potential startup companies.
How is Ulta preparing for the busy fourth-quarter trading period? Inventory has been a major sticking point for many national retailers. 
We feel really great about the quality of our inventory, our supply chain capacity and staffing needs as we head into holiday. We've put fantastic game plans around all three. Our inventory is generally basic non-seasonal product that's core. That limits our markdown risk.
Some of the things that you're hearing with other retailers out there, it's not overly seasonal per se. Where we've invested in our inventory, it's really on our fast-churning high-volume products. We work all the way from the brand partners and our merchants through our inventory teams and supply chain, all the way to the stores on game plans of how to be very agile and to make sure that we don't clog up the pipeline at any period. If you fail with any one of those touch points, it can cause a problem for you. I do think our culture and our transparency, plus the ability of our teams to really work collectively together, enables us to really be agile and move as we need to.
It would be a lot easier if there was a playbook we could pull out for every single holiday, but the truth is every holiday is different. This holiday, specifically with the continued pressures around fuel cost and transportation needs, there's an even more unique environment to deal with. We've looked at different capacity models within our supply chain this year. In fact, this is the first year we've ever added what is called "intermodal," which is rail. We've always relied on regular freight, but we've added rail just a couple weeks ago.
The supply chain team, the merchant team and the store teams have just done a fantastic job at keeping each other in a good line of communication to support the business overall. It proved successful to us during the first half of the year, and I feel like we've got great plans in place to continue to support the business in the back half of the year as well.