Ulta Beauty Continues Its Hot Streak, Sephora At Kohl's To Expand Chain-Wide, And Online Spending Rebounds: A Look At August 2022's Retail News
In August, retailers reported earnings that revealed they're grappling with demand shifts instigated by persistent inflation. Big gains were rare (see Ulta Beauty) as retailers were adversely impacted by the the shaky macro environment (e.g., Kohl's). Across the board, beauty was a growth engine, showing its resilience as shoppers pull back their spending in other categories.
Below, we summarize recent retail news.
ONLINE SPENDING INCREASES, GAS PRICES FALL
Despite a slight easing of inflation in July—the annual rate dipped to 8.5% from 9.1% the month prior—consumer spending at stores, restaurants and online was flat. In June, it notched a slight increase. After stripping out gas and auto sales, the picture looks a bit different, with retail sales rising .7% month-over-month.
Much of the advancement occurred online as e-commerce spending rebounding from a slump in the first quarter. It climbed 2.7% in July. The month before, it jumped 2.2%. Retail sales aren't adjusted for inflation. Furniture sales increased as did spending in categories like personal care and electronics, the latter of which was driven by the back-to-school rush. 
Gas prices tanked by 21% in July following a mid-June peak of $5 per gallon, marking the first time in four months that gas prices were under $4 per gallon. Not surprisingly, spending at gas stations dropped 1.8% in July. Auto sales also decreased, by 1.6%, as inventory shortages persisted. On the other hand, the auto industry propelled industrial output in the United States up .6%. The manufacture of motor vehicles and parts rose 6.6% in July after a 1.3% decrease in June.
Despite two consecutive quarters of stunted economic growth, the job market expanded. In July, it added 528,000 jobs and fully recovered pandemic-related losses. The U.S. unemployment rate held steady at 3.5%, a level seen pre-pandemic.  A caveat is there's an estimated 623,000 fewer people in the workforce now than before 2020. The slimmer workforce is a factor helping accelerate wage hikes.
ULTA BEAUTY DOMINATES, TARGET REFOCUSES
Ulta has been soaring as many retailers are challenged with bloated inventories and dinged profits. In the second quarter, its net sales improved by 16.8% to $2.3 billion as comp-store sales jumped 14.4%. Both operating and net income increased by almost 18% as gross profit grew by double digits. The formidable second quarter came after a strong first quarter that saw Ulta's net sales rise 21% year-over-year.
Every major category at Ulta recorded double-digit comparable growth year-over-year as the retailer enlarged its market share, particularly in prestige beauty, where Sephora has been its chief rival. Launches from R.E.M. Beauty, About Face, Vacation, Peach & Lily, Olaplex and ColourPop received mentions during Ulta's earnings call. 
E-commerce sales rose in the mid-single digits for the quarter. CEO Dave Kimbell referred to the increase as "normalized growth" in comparison to the pandemic-caused e-commerce surges of 2020 and 2021. Ulta's Ultamate Rewards loyalty program increased 10% year-over-year to 38.2 million members.
As a consequence of the success, Ulta raised its sales outlook for the year to $9.75 billion. Comp-store sales growth is expected to reach as high as 10.5%. Earlier guidance pegged comp-store sales growth at 6% to 8%, and sales at over $9.4 billion for the year.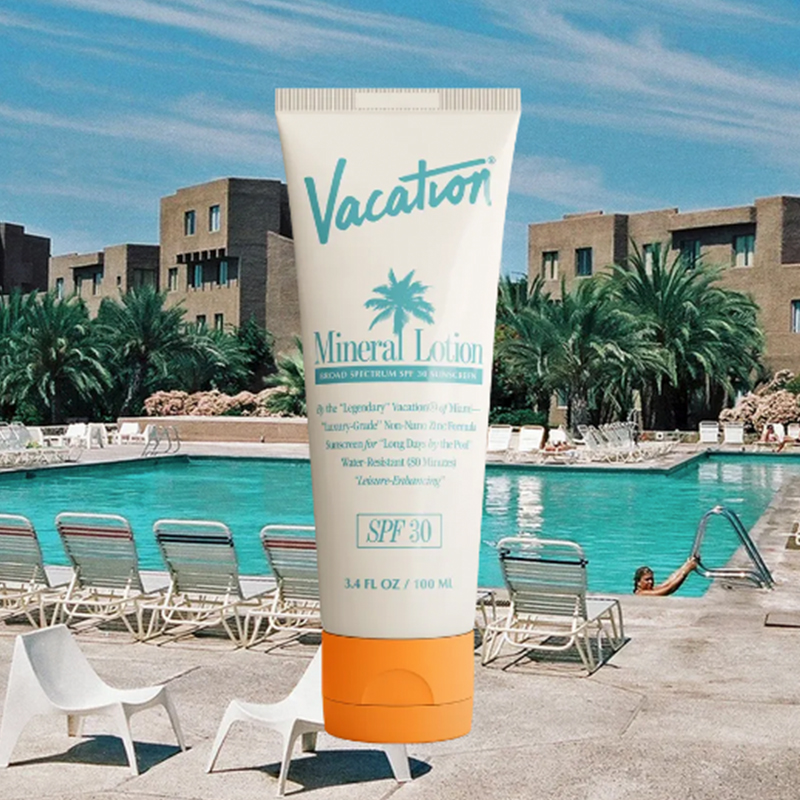 Ulta Beauty at Target opened 59 locations during the quarter. There are now 186 locations in total. At the start of the year, Target and Ulta announced 250 locations were scheduled to open in 2022. 
Buoyed by the Ulta partnership, beauty was a bright spot for Target in an otherwise gloomy quarter. The beauty category grew in the high single digits for the mass-market giant as skincare and bath products gained traction. Along with beauty, categories like food and beverage and household essentials drove what little growth Target saw during the second quarter. Comp-store sales increased by 2.6% for the quarter, with store traffic improving 2.7%.
Its bottom line suffered the most. Following an announcement in June that profits would dip as it rightsized inventory, Target's operating income sank 87% year-over-year. Its gross margin fell by almost 9% as the retailer marked down discretionary items that experienced weaker demand, canceled future orders and refocused on high-growth, lower-margin categories like food. Target cut back inventory spend by $1.5 billion.
Coming off a few robust years, Target has been plagued by suboptimal profits since the beginning of 2022. Elevated fuel and freight charges slashed $1 billion from its operating income during the first quarter of the year.
WALMART SURPRISES INVESTORS
Following a July profit warning that shook the retail sector, Walmart outperformed analyst estimates for the second quarter. The enormous chain's U.S. comp-store sales increased by 6.5%, and net sales increased by 7.1% to $105.1 billion. Inflation likely buoyed the figures. Walmart's grocery sales ticked up, and it acquired market share in the category, which has been hit hard by rising prices this year. As a result, its average order value for the period increased 5.5%.  
Store traffic was up in July as gas prices went down and back-to-school business commenced. Total revenue rose 8.4% to $152.9 billion for the period, and online sales escalated 12%. In contrast to revenue, online sales and store traffic, U.S. operating income didn't progress. Instead, it dipped 6.7% due to lower operating profits, inventory markdowns and a consumer penchant for lower margin categories like food. For the full year, Walmart's comp-store sales growth is forecast to ring in at 4%, excluding fuel. 
Walmart is doubling down on beauty. In the past few years, it's onboarded over 70 indie beauty brands and fortified its prestige beauty offering. In February, Walmart announced in-house beauty accelerator program, Walmart Start. In August, it presented the program's first cohort of brands, including Pardon My Fro, Dossier, Undefined Beauty, The Hair Lab By Strands and PaintLab. If they haven't already launched at Walmart, the brands will be launching online and at stores between December 2022 and March 2023.
SEPHORA AT KOHL'S CHARGES FULL STEAM AHEAD
As Kohl's falters, the department store retailer is hitching itself to Sephora's wagon. It anticipates growing its Sephora business to $2 billion in sales by 2025. In August, it announced Sephora at Kohl's shop-in-shops are expanding across its 1,100-plus store network. Approximately 600 Sephora at Kohl's shop-in-shops are currently open, and the number of shop-in-shops is slated to hit 850 by 2023. 
Sales at the 200 Kohl's locations with the initial Sephora at Kohl's shop-in-shops that opened last year have bested sales at locations without the shop-in-shops by a high single-digit percentage. Kohl's estimates that the partnership has brought more than 1 million new customers through its doors. The partnership was intended to draw younger customers enthusiastic about beauty shopping to its locations while extending Sephora's off-mall reach. 
In general, Kohl's has been suffering as inflation squeezes its middle-income customers. For the second quarter, it reported total year-over-year revenue decreased 8.1% to $4.1 billion. Net and comp-store sales were down 8.5% and 7.7%, respectively. Operating income dove 53.3%.
Kohl's updated its full-year guidance—its third update this year—and forecast net sales will decrease between 5% and 6% year-over-year, and operating margin will land between 4.2% and 4.5%. In the first quarter, it had forecast that net sales would stay flat or increase by 1% year-over-year, with operating margin landing between 7% and 7.2%.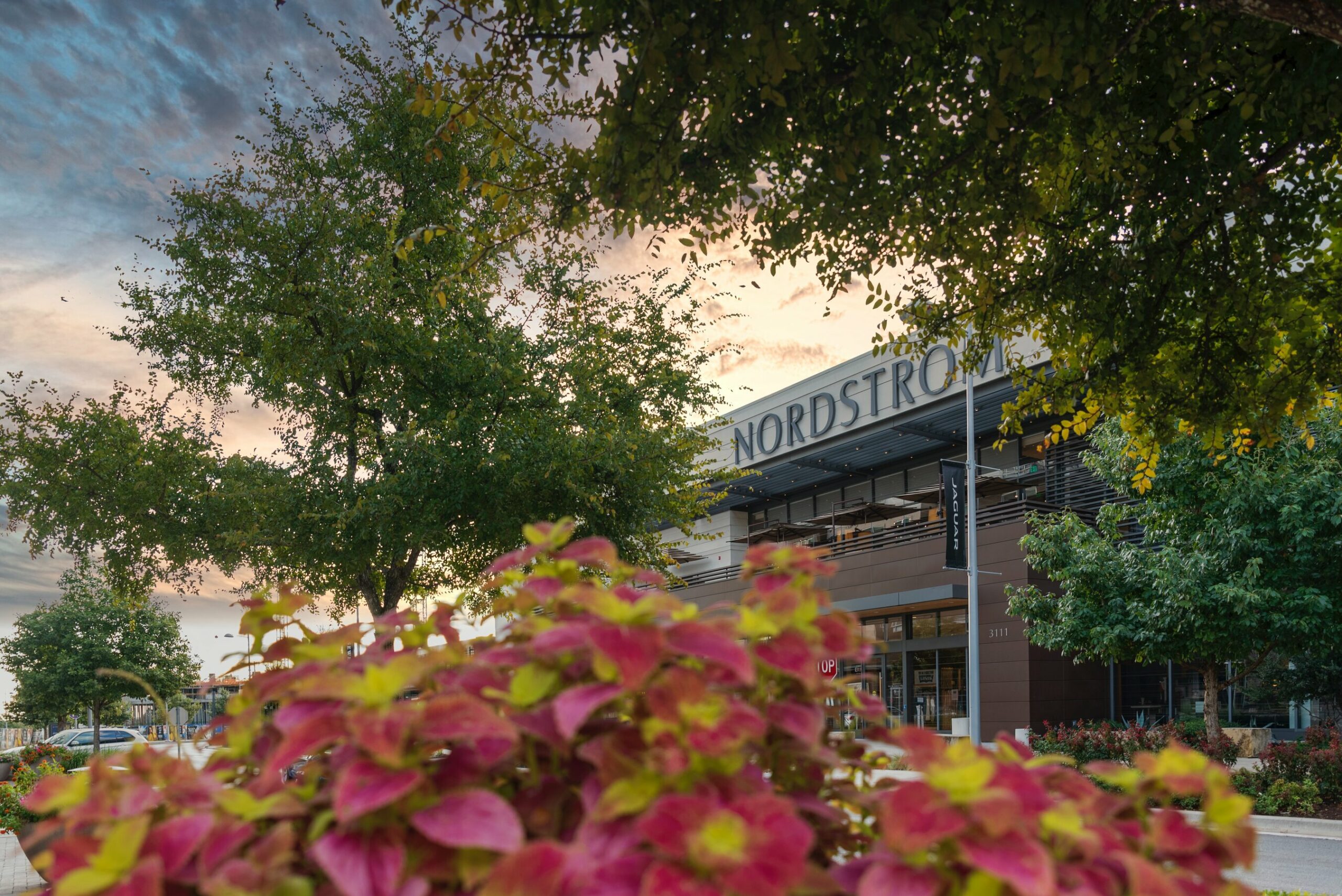 NORDSTROM AND MACY'S SLASH SALES GUIDANCE
In the second quarter, Nordstrom's total sales increased roughly 12% from $3.66 billion to almost $4.1 billion. Net income rose 57% year-over-year to $126 million. Despite the solid numbers, Nordstrom cut its full-year sales guidance in response to what it described as "softening trends" and slowing customer demand that are particularly hampering its off-price retail banner Nordstrom Rack. While Nordstrom Rack's sales in the second quarter increased by 6%, it's underperforming its pre-2020 business.
Overall, Nordstrom is predicting 2022 sales will increase 5% to 7%, including credit card revenue, down from an earlier estimate of 6% to 8%. Beauty, men's and women's apparel, and footwear were notable growth categories in the second quarter, clocking double-digit increases during the period. Online sales rose 6%, and net sales for Nordstrom's namesake stores increased by 14.7% thanks to its anniversary sale.
Macy's also revised its full-year forecast to account for dwindling apparel category spending. Its modified estimate for 2022 prognosticates that net sales will land between $24.34 billion and $24.58 billion. The pre-revised estimate for 2022 revenue were for net sales to come in at $24.46 billion to $24.7 billion. Net sales during the second quarter dipped slightly from $5.65 billion to $5.6 billion. Net income decreased 20% to $275 million.
Higher end Macy's-owned retailers Bloomingdale's and Bluemercury outperformed Macy's' other business entities for the second quarter as shoppers with discretionary income largely didn't trade down due to inflationary pressures. 
ADDITIONAL NEWS