Curly Haircare Rocket Ship LUS Brands Brings On Beauty Vet As CMO To Gear Up For More Growth
Sahar Saidi founded LUS Brands in 2017 with a $30,000 bank loan and two part-time contractors. One helped with customer service, the other with Facebook advertising. "I wore many hats in the early days," she recounts. Four years later, Saidi's curly haircare company is raking in eight-figure annual revenues and employs 35 people.
Now, it's bringing on a hire to further accelerate growth. David Cole is LUS Brands' new CMO and chief revenue officer. He comes to the company from Tru Fragrance, where he was also CMO. Prior to Tru Fragrance, he held roles at Coty, L'Oréal and Kraft. Cole is impressed by LUS Brands' loyal fans and the value it provides them. "It's an already sizable business," he says. "It's a great brand and a great opportunity to leverage my background and my training."
On top of the initial $30,000 Saidi raised, LUS Brands secured $1 million in seed funding through Y Combinator's startup accelerator program. The company, which is named for an acronym for "love ur self," is projected to double its sales next year, per Saidi. Cole will be key to guiding growth. "David is going to be a great, powerful thought partner," says Saidi. "For me, personally, there are a lot of ways that a brand like ours can grow. And, in my opinion, there is no right or wrong decision where strategy is concerned, but, when it comes down to execution and determining the who, what, where, when, those are the types of things that I'm really excited to discuss and analyze with David."
Shepherding and building LUS Brands' team are on Cole's list of tasks. "What we're hoping David will add is that senior-level executive leadership to help really hone and further develop the naturally incredible and raw talent that the individuals on our team already possess," says Saidi. To enlarge LUS Brands' team, she's interested in attracting creative and graphic designers to support its customer service experience as well as an in-house legal legal director to oversee trademarks, copyrights and patents, and a VP of technology and data to assess its existing technology infrastructure and prepare it for the future.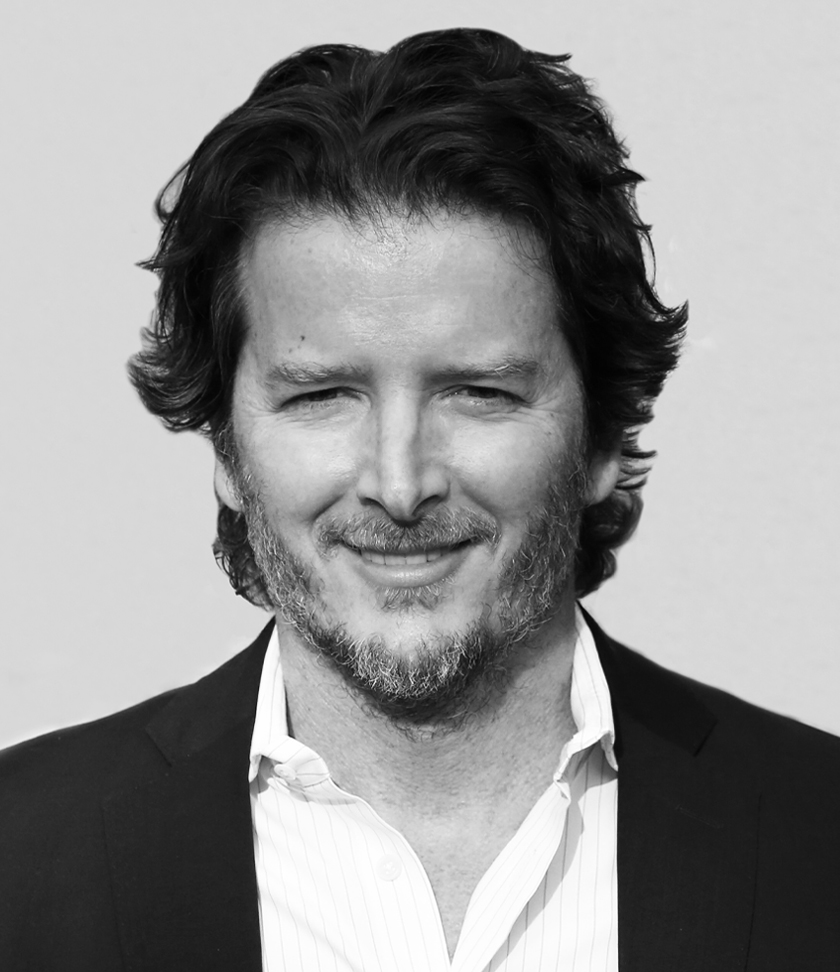 LUS Brands is primarily in direct-to-consumer distribution. Wholesale accounts constitute less than 1% of its sales. Expanding its distribution is a priority. "That's the biggest opportunity for this brand," says Cole. "The opportunities to go to other channels and other markets just feels huge." Saidi says, "With brick-and-mortar retail slowing down or even shutting down over the past year and a half, we saw increased competition in the online space." Cole and Saidi have their sights set on Amazon as a possible partner for LUS Brands and increasing its partnerships with salons in the United States and Canada, where it's headquartered in Toronto.
International distribution is a goal, too. The brand has seen organic demand from Europe, Australia, New Zealand and the United Kingdom along with countries in the Middle East and South America. "Outside of North America, access to high-quality curl products is low and price sensitivity is even lower," says Saidi. "People are willing to pay more for good quality products." LUS Brands currently offers international shipping on its website, but shipping fees can be high and delivery times lengthy for international customers. Saidi plans to explore international distributors to extend the brand abroad.
Marketing is another area Saidi and Cole will be diving into. The brand has confronted Facebook ad prices jumping during the pandemic due to competition. Saidi has begun to tap alternate marketing avenues like television and over-the-top or OTT advertising, which she reports has garnered "great results." Of Cole, she says, "We're a very young team, and we were looking for an individual that had that senior-level executive experience to come in and look at the things we've done to date, tell us what's right, what's wrong and take it to the next level."
LUS Brands spotlights its fans in marketing that's gaining traction. "We've always been about using real people and using content generated by either our customers or our employees," says Saidi. "That's actually what other beauty brands are moving toward now: not Photoshopping and using fewer perfect posts and perfect imagery. If anything, that's become even more prevalent in our marketing strategy."
In its marketing, Saidi and Cole are driven to double down on LUS Brands' self-love message. "The positioning of this brand is so incredibly relevant," says Cole. "The concept of trying to solve 'problems' is what a lot of beauty brands do and that's part of the problem with the beauty industry, everything's negative. So, instead, turning it around and saying, 'Let's celebrate who you are, let's not try to hide your natural features, let's bring them out, let's highlight them,' I think that's a really important piece of what this brand is all about."
LUS Brands' product spotlight shines brightly on its 3-Step Systems for wavy, curly and kinky-coily hair. Containing a shampoo, conditioner and styler, they're intended to debunk the myth that curly haircare merchandise has to be complicated to be effective. The brand recently introduced the Black Label Line to complement its core collection with Deep Condition & Repair, LUS Elixir Oil and LUS Hair Perfume. It expects to reevaluate the function and feel of its packaging, according to Saidi.
"Looking back at it, I think the key to our early success was simplicity and that's simplicity in our business model, our product lineup, our formulations and our messaging," says Saidi. "We really want to continue on this path of simplification when revisiting the current market to identify new areas of opportunity."