Leading Beauty E-Tailer Dermstore Reinforces Its Skincare Authority With A Major Rebrand
Dermstore is the largest pure-play beauty e-tailer in the United States, but you wouldn't know by talking to consumers. Now, it's rising up from under the radar.
Founded by dermatologist Craig Kraffert in 1999 and acquired by Target in 2013, Dermstore has undergone a revamp to align its look with the skincare-savvy millennials shopping the roughly 350 brands on its website. The most visible element of the revamp is a black and white "D" logo with a circle at the center that the firm is comparing to Chanel's interlocking C emblem to indicate the iconic status it hopes the logo will achieve as it fortifies its position as a go-to e-commerce destination for coveted beauty products.
"Dermstore has been outpacing the industry in sales growth, but had really low brand awareness and was considered the industry's best-kept secret. With the 20-year anniversary of Dermstore this August, the company wanted to improve brand awareness. It just seemed like good timing," says Dawn Serpa, vice president of marketing at Dermstore, emphasizing, "We want to be the first online retailer that you think of when you think of beauty."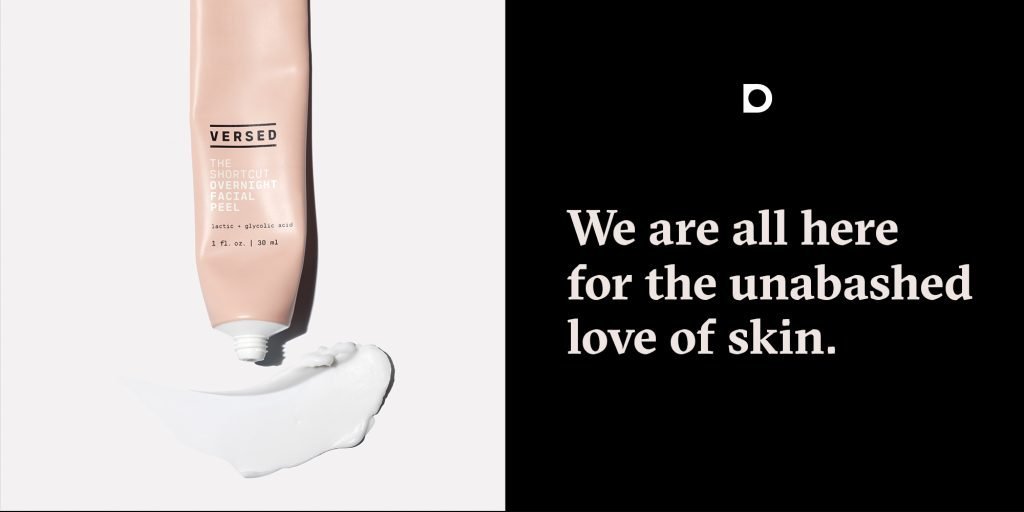 The revamp comes as the skincare category is hot. In the first quarter of this year, The NPD Group estimates prestige skincare sales climbed 5%. Dermstore's sales advancement has outperformed the prestige skincare category in excess of 2X, but the e-tailer declined to reveal exact figures. However, Serpa, who was vice president for North America at Estée Lauder brand GlamGlow and vice president of global marketing at Erbaviva prior to joining Dermstore in December, says, "We have been able to scale our top brands, and our place in the industry is significant." Top brands at Dermstore include SkinCeuticals, Sunday Riley, Oribe, SkinMedica, Dr. Dennis Gross Skincare, iS Clinical, Obagi and Eminence Organic Skin Care.
Given its massive skincare collection, Dermstore could be poised to capture a greater share of skincare dollars should consumers view it as a skincare authority. In the past, it often depended upon seasonal initiatives and promotions to drive revenues rather than its assortment and expertise. Zeroing in on information and inclusion, the revamp is intended to define Dermstore's principles and create long-term attachment to its concept. The updated logo communicates its principles with the circle in the "D" signifying a dermatologist's magnifying glass and a place that connects people across the world to meet their skincare needs.
"We want to be the first online retailer that you think of when you think of beauty."
"The new brand identity was inspired by a few things: First and foremost, Dermstore is a hub for consumers to access the very best in skincare products and advice," says Brian Steele, founder and creative director of Slate, a San Francisco agency that worked with El Segundo, Calif.-based Dermstore on its rebrand, in a statement. He continues, "People want to be better informed about how they take care of their skin. The logo itself becomes a symbol for exploration and analysis, inspired by a dermatologist's magnifying glass. All of these symbols reinforce Dermstore's focus on and commitment to leadership in education and innovation of the skincare landscape."
Cyndi Isgrig, president at Dermstore, adds in the statement, "This rebrand represents more than just a re-design—it creates a platform for intelligent conversations around skincare for our community of experts, brands and consumers."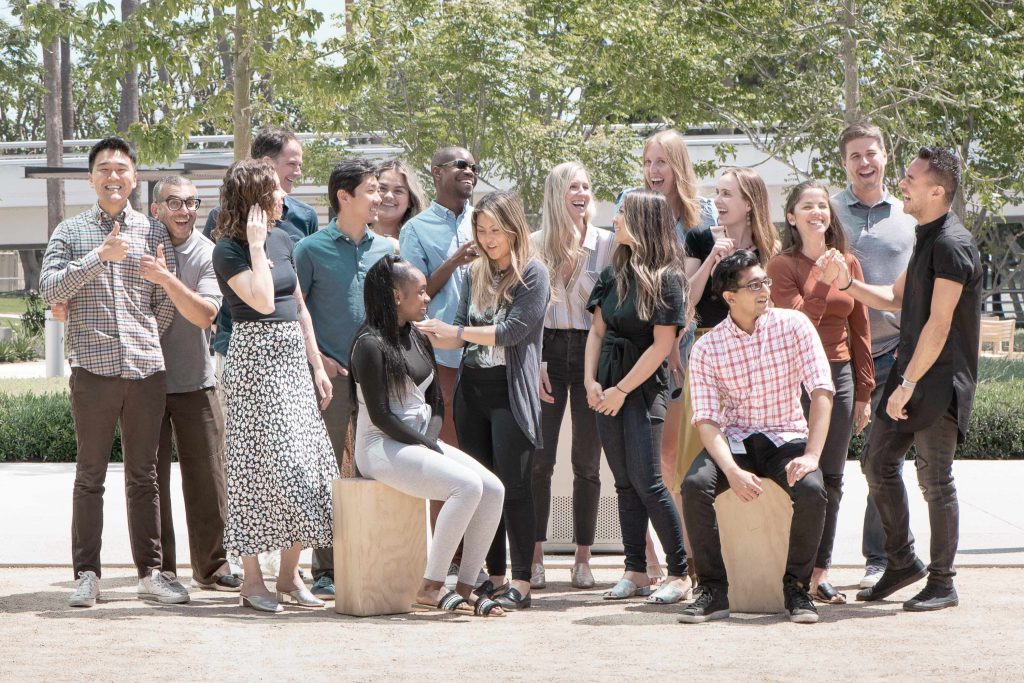 Dermstore's commitment to leadership in skincare education is being reinforced as well by a three-year partnership with the American Academy of Dermatology for multiple events. The e-tailer is also rolling out a dermatologist's corner on its site with professional skincare content, a loyalty program that links to its dermatologist roots (Dermstore is already tied with Allergan's rewards program called Brilliant Distinctions for purchases of Allergan-owned SkinMedica), and its own version of a beauty festival concentrating on skin health. Set to debut next year, Serpa describes the festival as "an educational campus where you would go to learn from the experts in the industry."
"This rebrand represents more than just a re-design—it creates a platform for intelligent conversations around skincare for our community of experts, brands and consumers."
Outlining Dermstore's goals for the revamp, Serpa says they are to heighten brand recognition, saliency and love. Even before the renovation, Dermstore had been addressing those goals. It's moved from monthly to quarterly site-wide promotions, and shifted its advertising budget from a reliance on search engine marketing (SEM) to brand-building campaigns on social media, influencer relationships, affiliate arrangements and events. To enhance its social media presence, Dermstore hired Kristine Kloss, former senior manager for global social and influencer marketing at Marc Jacobs Beauty, as social and influencer marketing director four months ago. She's helped escalate its Instagram following from 50,000 in January to 120,000 today with chic imagery befitting its prestige orientation.
"Our AOV [average order value] has grown this year, and we are attracting a really healthy proportion of new customers versus existing customers, and our existing customer base is growing," says Serpa. Asked about how Dermstore is combatting Amazon as the e-commerce powerhouse treads increasingly into beauty territory, she responds, "The best thing we can do as retailers competing against Amazon is carve out our unique value proposition. You know you are buying from an authorized retailer when you buy from Dermstore, and we want to be a leader in education. Those are promises that Amazon can't deliver on."
Dermstore can tap the merchandising skills of Target, too, as it contends with Amazon. While they operate separately, Dermstore and Target team up occasionally, and brands that launch at Target such as skincare brand Versed have rolled out to Dermstore. Dermstore, though, is making its own push for high-profile beauty brands. Serpa hints prominent beauty brands are due to arrive on its site soon. She says, "It comes down to us really wanting to deliver on the promise of being a world-class skincare retailer. Certainly, what you present to the world is a big part of that. Our brands were doing quite a good job and a part of this was meeting our brands where they live."