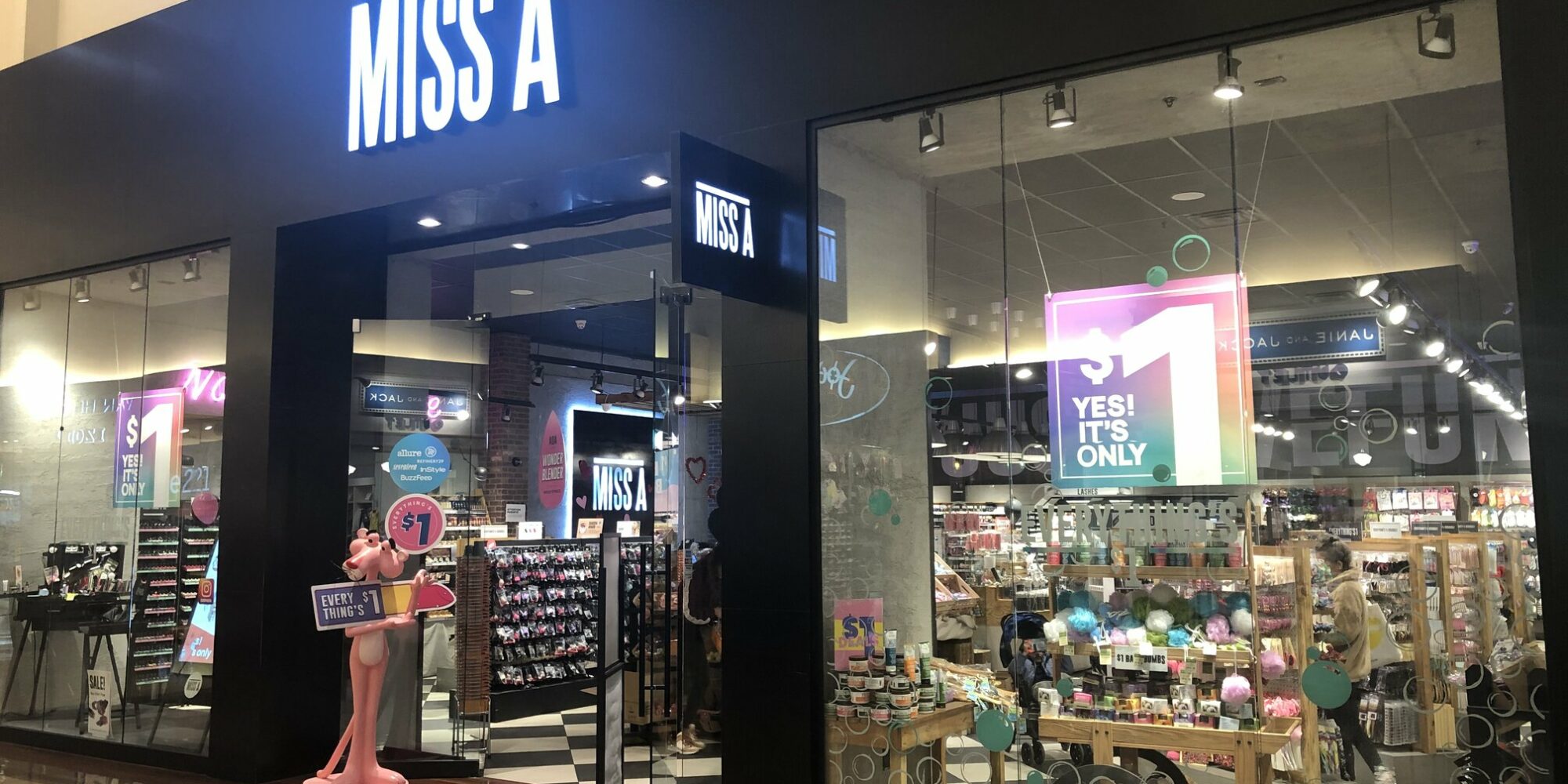 Dollar Beauty Retailer Miss A Plots Major Expansion
As brick-and-mortar traffic accelerates,
Miss A
, the dollar beauty retailer, is planning to grow its physical footprint in a big way with 84 new standalone stores.
The new stores will join 16 currently open locations to bring Miss A's store fleet to 100 locations by 2024. The expansion will also see Miss A continue to spread beyond its native Texas. A location in Albuquerque, N.M., opened earlier this year. Nine locations throughout Arkansas, Oklahoma and Texas will open by September, and Georgia and Florida locations are slated to follow in early 2023.
It's an aggressive expansion plan, but, as sky-high inflation persists, Jean Baik, chief merchandising officer at Miss A parent company Baik Brands, believes Miss A's budget positioning will be enticing to customers. "I do think a recession is coming," she says. "As we expand over the next two years, we want to position ourselves to the consumer as, 'We are the inflation-free shopping place for you. Your wallet is safe with us at Miss A. You can come here and buy just five products for $5, if you want to.'" 
Miss A's in-house brands AOA Studio, AOA Skin and OKI encompass makeup, skincare, jewelry, accessories and even home products like mesh laundry bags, storage containers and vegetable peelers. The majority of its items retail for $1, although some higher priced items are $1.33 or $1.88. The latter are earmarked as "charity lines" as a portion of their sales are dedicated to one of five charities Miss A supports. The makeup and beauty tools brand AOA Studio accounts for 90% of Miss A's sales. 
Baik points to Miss A's network of 200 international factories and a truncated supply chain without a distributor or third-party retailer as integral to the company retaining low prices in a wobbly economy. "For Miss A, the chain goes from the factory to me to shopmissa.com or to our retail store directly to the customer," she says. "Brands like E.l.f. or NYX or L.A. Colors have to go from the factory to the distributor to the final wholesaler or retailer before getting to the customer, and the margins there are crazy. We don't have any of that, which takes out a lot more than you would think from the middle."
Baik compares Miss A to the early days of 18-year-old E.l.f. Beauty before the brand started raising its prices a decade ago. Now, most of E.l.f.'s releases retail for upwards of $8 to $10. It increased prices again earlier this year in response to rising shipping and fuel costs.
Baik says, "The same quality and product as ours is probably listed within the $5 to $10 range out in the market because of all the markups that go into the middle, add on packaging fees, which is another big area of savings for Miss A, plus marketing and advertising costs."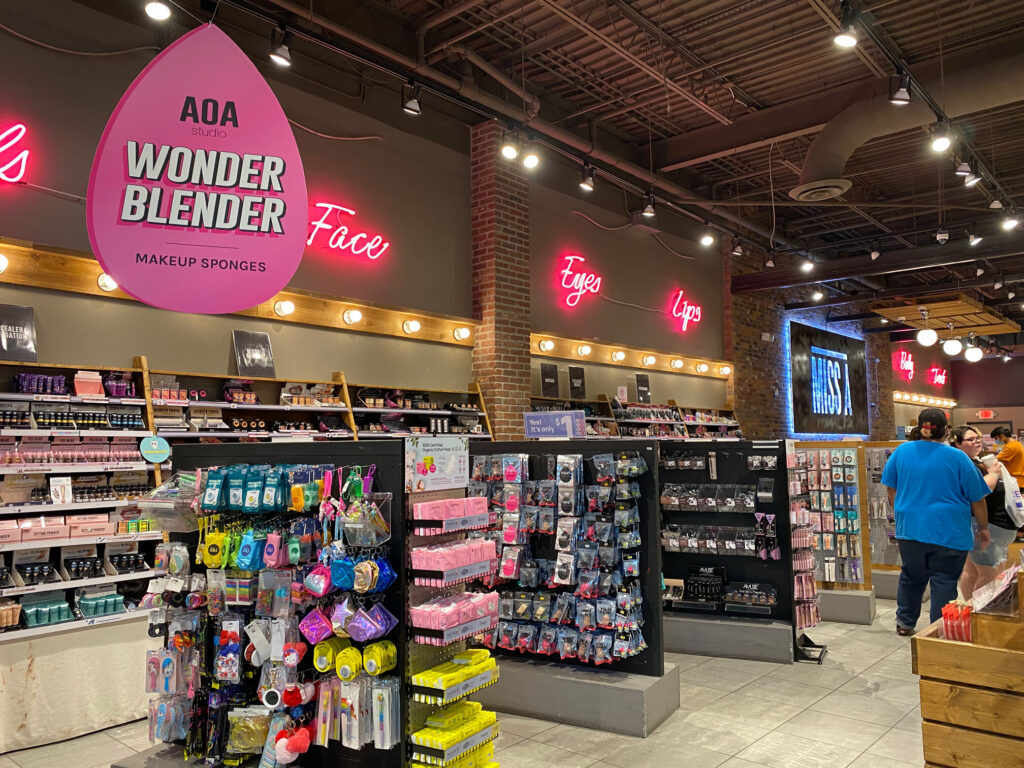 Launched in 2013 as an e-commerce destination, Baik and her husband Kenneth conceptualized Miss A as "Dollar Tree meets fashion." Jewelry and accessories were responsible for about 70% of its original assortment, and beauty accounted for the remaining 30%. For the initial two years as the business was gaining traction, the website functioned like a traditional retailer selling affordable third-party brands like E.l.f. and L.A. Colors that Baik bought wholesale. 
YouTube played an important role at the nascent stage of Miss A. Baik carefully mined the platform's beauty influencer community and raised brand awareness by tapping into it at a time when it was easier and less expensive to do so. "I put a lot of our success down to perfect timing. If you launch a brand now, it's so much money and it's so hard to get it into the hands of influencers, but, back then, if I sent some products to a YouTube influencer, they wouldn't even request money to make a sponsored video," she says, clarifying, "If we did pay, it was anywhere between $100 to $500 max per video."
By 2015, Miss A's e-commerce business was up 400% year-over-year. It ditched the third-party brand model and introduced its own branded products with the AOA Studio brand. The following year, Miss A's first brick-and-mortar location opened in the Grapevine Mills Mall in Grapevine, Tex. Miss A spent two years refining its in-store design and merchandise mix, finding the best assortment balance was half beauty and half accessories.
Speaking of the original store, Baik says, "It does fantastically to this day. [Shopping center company] Simon owns that mall, and they are blown out of the water with the sales that we achieve there."
Eight brick-and-mortar locations opened between 2018 and 2019 before the pandemic halted expansion plans in 2020. However, by 2021, Miss A was back on track. Seven locations opened between 2021 and early 2022, and in-store foot traffic returned to pre-pandemic levels. Baik estimates that each Miss A store draws an average of 10,000 visitors per month and generates $1 million to $1.5 million in sales per year.
Once Miss A opened its 15th location, its business was split evenly between its online and physical channels. Baik says that ratio will lean in favor of stores as future locations open.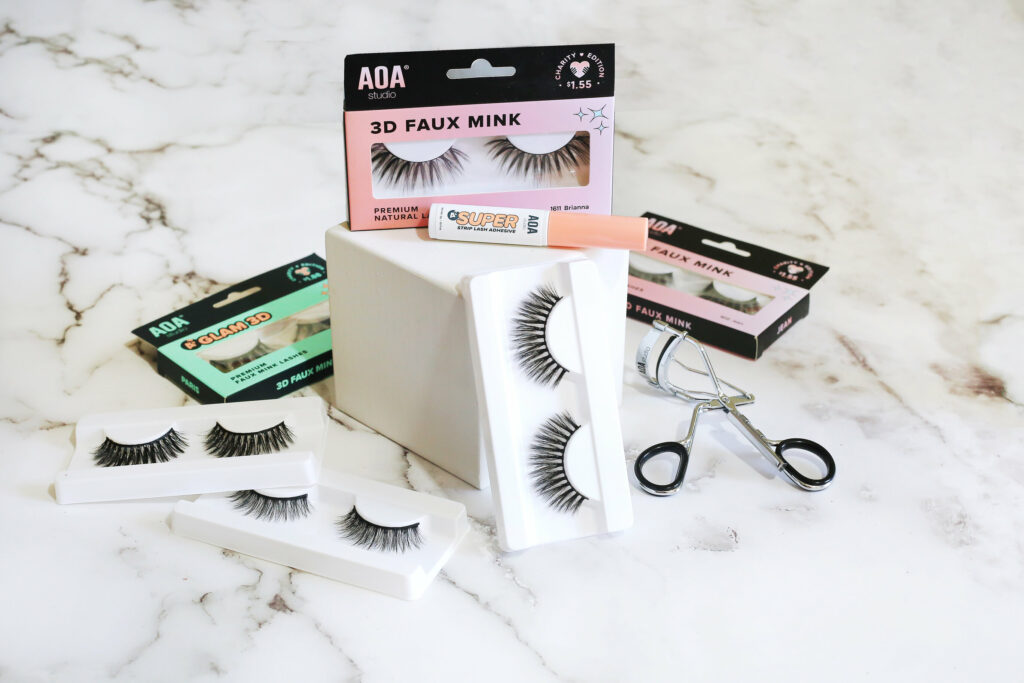 Sustaining a fleet of stores is challenging for a mass beauty brand. NYX opened a flagship store in California in 2015 before expanding to over 30 locations in the United States and 100 locations worldwide. It pulled out of international territories pre-pandemic before closing all locations, including those in the U.S., in 2020. E.l.f. closed all of its 22 standalone stores in 2019 to focus on digital and retail channels. Cover Girl's New York City flagship store made it about a year before closing.
Baik drills Miss A's brick-and-mortar advantage down to a vast offering that's constantly refreshed, creating a stream of newness that boosts consumer interest and sales volume. "E.l.f. or NYX probably have somewhere between 300 and 500 products in their respective lineups. At any given moment, we have between 7,000 to 8,000 products available. That's between beauty and every other category we carry," she says. "We never restock the same jewelry or accessory again. So, I think a success factor for us is that we have such a variety at that low price point and the turnover is quick."
Miss A's stores are located in malls, and its reliance on malls as many beauty concepts flee them has played a pivotal role in differentiating the retailer on a physical footprint basis, according to Baik. "If you think about it, there's really not much beauty in the mall. You've got Sephora and department stores, maybe there's one MAC store," she says. "We're really happy to say we are one of the thriving cosmetic beauty brands in malls today."
Despite Miss A's aggressive expansion plans, it's discerning about the malls it chooses to open in. "There's a lot of study that's done on our end in terms of the malls we go into: Their foot traffic, their sales, their demographics and all of that. We don't go just anywhere," says Baik. "For example, we're opening in Austin and San Antonio for the first time this year. I think, within all of Austin, if there's six to eight malls, we're going into the top three, and we do that for each location."
Mall traffic has been on the decline for decades as sales have shifted online. The U.S. mall management industry dipped 4.4% between 2016 and 2021. The pandemic was devastating to malls, causing a staggering 91% drop in foot traffic in 2020. However, malls appear to be making a comeback. In 2021, national mall visitor numbers exceeded pre-pandemic levels by 5% in select cities like Chicago, Atlanta and Austin. "For every mall that's dying, there's one that's doing really well," says Baik. "I also think that having a store in a mall is like having a huge billboard for new customers to find Miss A."
On the digital end, Miss A depends much less on YouTube these days to acquire customers. It began seeding products to TikTok influencers and doing paid partnerships on the platform in 2021 after achieving a few viral moments during the height of the pandemic. TikTok currently accounts for 30% of Miss A's marketing budget and is responsible for nearly all the new customers that have shopped its site in the past two years. 
Marketing, though, isn't a top priority for Miss A. Most of the company's profits are reinvested back into it to grow its stores. Baik forecasts Miss A's revenues will increase 100% this year due to retail expansion. Once Miss A reaches its goal of 100 stores, the self-funded business expects to take on its first outside investment. Baik says, "The expansion will just be too large at that point to keep doing it on our own."