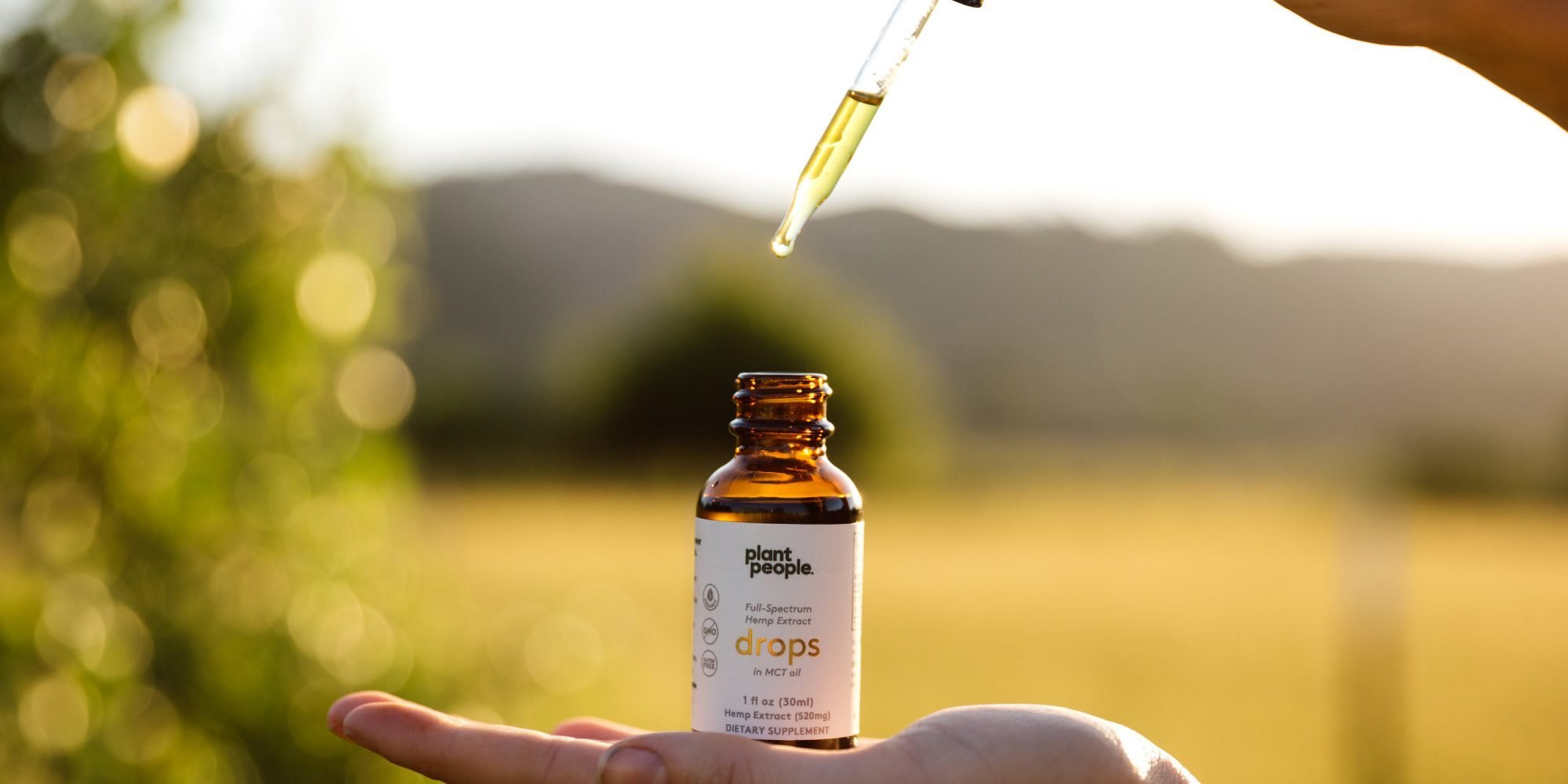 A Dose Of Digital Drama: Why Selling CBD Online Is Still A Struggle
Less than six months after the much-lauded passage of the Farm Bill legalizing the hemp trade, it's proving not to be the panacea for CBD product selling many thought it would be.
Beauty and wellness brands marketing CBD-infused merchandise online continue to be shut out by digital payment processors and shunned by social media companies prohibiting CBD advertising. The struggles persist despite CBD tinctures, balms and serums becoming ubiquitous at brick-and-mortar retailers from CVS to Barneys New York. Janet Schriever, founder of Code of Harmony, sums it up succinctly. She laments, "The Farm Bill hasn't helped. Payment processing is still in the same state it was before the Farm Bill of late 2018 passed. Who knows how long this will take to turn around."
A week prior to the launch of her CBD-focused skincare range at Indie Beauty Expo Los Angeles in January, Rachel Powell's Beauty In The Raw was kicked off of Shopify Payments, the payment processing system from the popular e-commerce platform Shopify. "We put our products up in anticipation of the launch at IBE. They weren't actually even for sale yet. There wasn't any way to purchase them," says founder Rachel Powell. "[Shopify's] risk management analyst found it and said it was a no-go."
Powell had done her due diligence and reviewed Shopify Payments' terms prior to signing up for it to confirm her products were permitted. "We're not a marijuana dispensary. We're not selling pseudo-pharmaceuticals," she says. "We went back and forth, and they told us that anything that contains any amount of CBD is not allowed." While Beauty In The Raw's e-commerce website could remain on Shopify, Powell had to find another processor to accept credit card payments.
Enter the supposedly CBD-friendly payment processor Elavon. Powell switched to Elavon in January only to be alerted by Elavon in March that it too wouldn't extend payment processing capabilities to CBD businesses. Powell has until May 15 to secure yet another payment processor. Elavon's rejection of CBD reverberated in the CBD beauty and wellness category as scores of brands and e-tailers relied on the processor's services to sell products digitally. On top of Beauty In The Raw, Poplar, TresMonet, and Medicinal Blends are just a few of the CBD players that are being forced to retain an alternative to Elavon.
The reasons Elavon cut ties with CBD brands aren't fully known. In an email to its hemp and CBD clients, the company said, "After several months supporting this merchant segment, it has become clear that the pace of an evolving Federal and State regulatory framework makes it extremely difficult to validate the qualifications required to operate within this industry."
Elavon didn't respond to a request for further comment, but Beryl Solomon, CEO and founder of Poplar, believes a problem prompted its CBD about-face. "The word on the street is that Elavon didn't use strict enough vetting processes and illegitimate businesses made their way through," she says. "For them to stay in the good graces of the credit cards, it was easier to just drop all CBD accounts rather than to properly vet retroactively the CBD companies that they supported. So, now everyone on Elavon is scrambling. In addition to all the other things we are balancing as a small company, we are trying to get someone else to pick us up and not gouge us with outrageous fees. It's no joke out there."
Gouging is a legitimate concern. Companies selling products containing CBD are classified as high-risk by credit card payment processors. Being deemed high risk means brands are compelled to pay per transaction payment processing fees several percentage points higher than brands not deemed high risk.
According to PJ La Rive, president of luxury CBD brand TresMonet, high-risk companies have to fork over 2.96% and up to 4.89% per transaction to payment processors, compared to 1.01% and 1.25% for companies not tagged high-risk. On top of those fees, high-risk companies must pay per transaction fees of up to $2 plus so-called batch fees at $5 daily and $1 per transaction as well as monthly fees. "Processors like Elavon make so much money in such a short time that they can do whatever they want," says La Rive. Before signing on with Elavon, TresMonet was kicked off of Square's payment processing service.
Despite persistent issues, online CBD selling has progressed from the pre-Farm Bill era. Kerrigan Behrens has been dealing with the perils of high-risk credit card processing since she co-founded Sagely Naturals in 2015. "The rates have gone down," she says. "When we started, it almost felt like there were vultures. They [online payment processors] were taking 15% of each transaction. It has gone down significantly, but it is still a lot higher than what a company selling regular shampoo would be spending on a per transaction basis."
Hudson Gaines Ross, co-founder of Plant People, concurs that the payment processing situation is improving for CBD brands. "We've partnered with a few payment gateways to date," he says. "They keep on getting better, thankfully. It's proof the market will continue to grow. They used to be so crappy. Many used to charge 3% on top of the standard [credit card] fee, take 10% reserve and also reject domestic customer orders because they were international-based." Like Elavon's soon-to-be former CBD clients, Plant People is currently looking to transition to a new payment processor.
"We've partnered with a few payment gateways to date. They keep on getting better, thankfully. It's proof the market will continue to grow. They used to be so crappy."
Over its four years in business, Behrens estimates Sagely Naturals, which has a Shopify site, has gone through 10 payment processors. "One after another, we got kicked off," she says. "First, it was a notification from Shopify that they didn't support payment processing in this vertical and here are others that you can contact. One by one, they would say you are selling a product in our banned category. We don't support payment processing in this category. Some gave us a couple of weeks, others were just like, 'You are cut off immediately.'"
To mitigate the risk of Sagely Naturals' site being unable to accept payments, Behrens set up an ad-hoc backup system. The brand's site never uses a single processor at a time. "We do load balancing, where you process transactions through [two processors at a time]," explains Behrens, noting that the workaround is not without issues. "It's a delicate balance because each processor wants as much of your business as they can, but, for us, it's not worth it to be possibly kicked off a platform. Since the first few months [in business], we have always had backups."
Online credit card transaction processing isn't the only stumbling block CBD brands deal with in the digital environment. Social media and search companies, specifically Facebook and Google, prohibit CBD advertising on their platforms. The prohibition is a serious detriment to CBD beauty and wellness brands competing with brands without CBD that depend on Facebook-owned Instagram to spread their messages.
Some CBD brand entrepreneurs report they check Facebook often to see if ad prohibitions still exist. They predicted the company would loosen its ad ban following the Farm Bill's passing and are surprised it hasn't. "I check every few weeks, for sure," says Behrens. "I talk to my marketing colleagues over at other companies, particularly in the e-commerce space, and they are spending 80% to 90% of their digital marketing budget on Facebook, Instagram and Google, and we just can't."
Behrens adds, "As far as I can tell, there has been no shift post-Farm Bill, which is incredibly frustrating, and I think not in the spirit of the law, which is that we are selling a legal product that comes from the hemp plant. I don't know if it is a lack of a risk appetite because of everything else going on with social media or if it is a bias against the cannabis plant, but it is backwards, and I'm not noticing any change." Facebook couldn't be reached for comment.
Without social media ads, CBD brands must get inventive to reach customers. "As a marketer, one of the exciting aspects of the cannabis industry is also one of its greatest challenges," says Cassie Goldstein, head of marketing at Plant People. "In this case, the scarcity or limitations necessitates creativity. We've revisited tactics that are considered archaic to see if we can breathe new life into them."
"I don't know if it is a lack of a risk appetite because of everything else going on with social media or if it is a bias against the cannabis plant, but it is backwards, and I'm not noticing any change."
Plant People's tactics include traditional press relations and in-person experiences such as dinners and sampling. Sagely Naturals is big on referral programs incentivizing customers to tell their family and friends about its products. For Fleur Marché, in-person events and influencer marketing have been fruitful endeavors. Co-founder Ashley Lewis says, "We're really focused on building out our community of brand fans and loyalists through authentic relationships with influencers and experts, MDs, researchers, practitioners, etc., as well as through events and IRL activations."
The upsides of social media advertising and e-commerce payment processing hurdles is that there are brands that simply stay away from CBD rather than put up with them. The challenges limit competition and possibly keep out the shadiest of CBD vendors. Lewis says, "If it was easy for anyone to get into this business, I fear we'd have a lot more bad actors who don't care about the products they're creating and are just slapping the letters 'CBD' on their label to increase prices."
It's doubtful the current conditions of CBD selling will remain forever, of course. As the rapid expansion of CBD across the retail landscape illustrates, the CBD market is advancing precipitously. "I would advise people to be flexible to the current circumstances as they will change," says Janet Schriever, founder of Code of Harmony. "The banks will slowly come around and allow it, but it may take a while. In the meantime, I just keep on doing my thing."
KEY TAKEAWAYS
The Farm Bill that passed at the end of last year legalized the trade of hemp products on the federal level and stoked the CBD beauty frenzy. Many CBD brands and retailers felt it would represent an end to struggles they'd experienced in the pre-Farm Bill era, specifically online payment processors kicking them off, and social media and search companies blocking their ads. However, those struggles persist.

Elavon is a prime example of the persistent struggles CBD brands face. The payment processing service had been courting CBD brands. In March, though, it did an about-face and informed CBD brands using it for payment processing that they would no longer be welcome.

The online payment processing problems mean CBD brands are forced to pay higher fees. Confronting the social media advertising restrictions, they must be more creative with their marketing techniques. CBD brands try in-person events, demos and referral programs to raise awareness while they are blocked from Instagram advertising.

The difficulties that CBD brands confront have an upside. They prevent less resilient brands from getting into the CBD field and, therefore, limit competition in the CBD space.