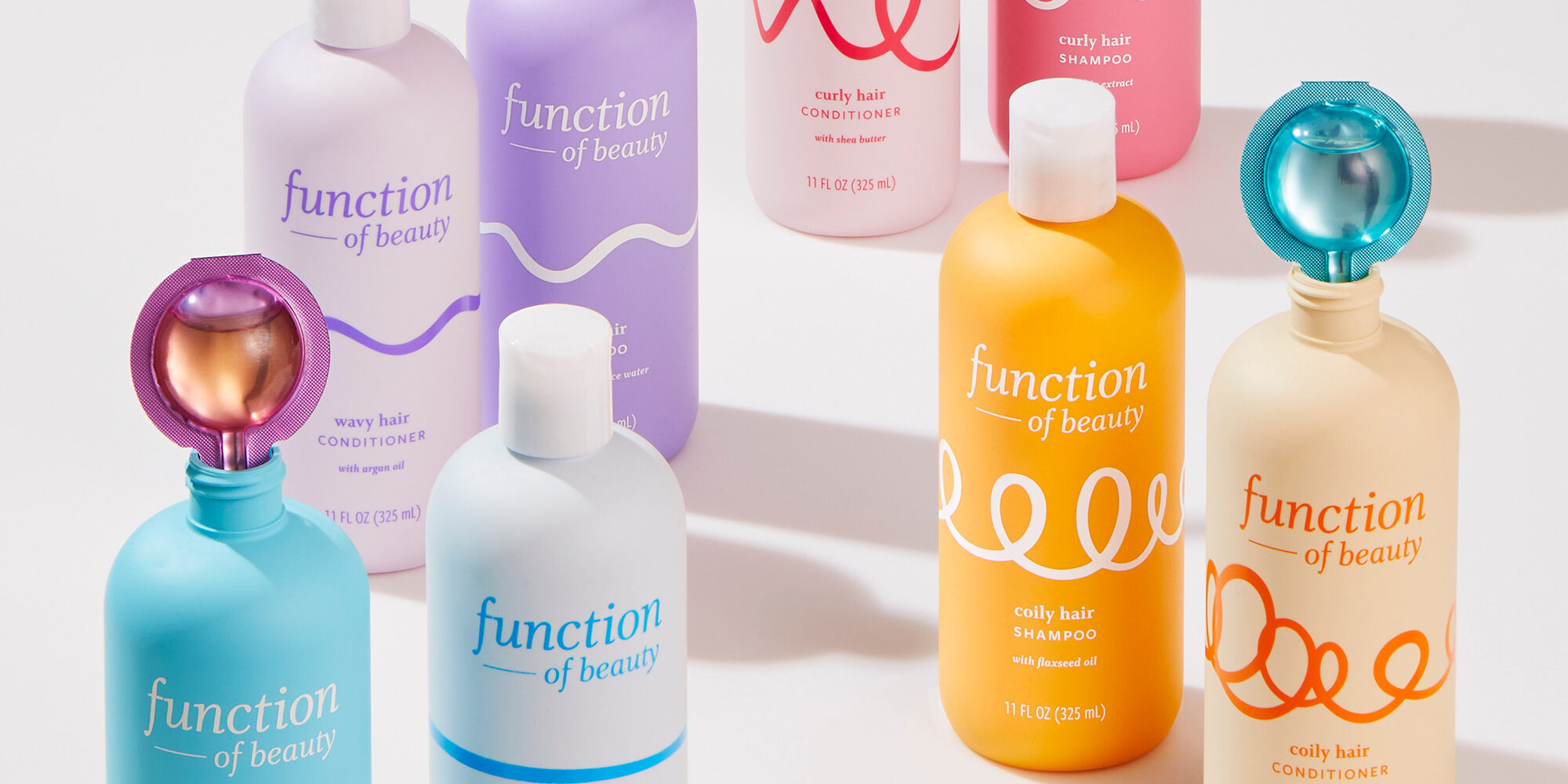 Early-Stage Investors On Margins, Valuations And The Importance Of Retail
Enticed by steep margins, consumers' willingness to try new products, and lucrative exit opportunities, early-stage investors have multiplied in the beauty category. Among the firms actively backing emerging beauty brands are CircleUp, Verity Venture Partners and Fab Ventures,
a Small Growth Investor 2021 Beacon Awards nominee.

During Beauty Independent's recent In Conversation webinar, leaders from them—managing partner

Pat Robinson, co-founder and managing partner Tina Bou-Saba, and founding partner Odile Roujol, respectively

—discussed the benefits of omnichannel distribution, metrics they focus on for investments, the drawbacks of sky-high valuations and the margins beauty startups should be hitting. Below is a rundown of the key points.
Beauty's Scaling Dilemma 
Barriers to entry in the beauty industry have been collapsing. Lower manufacturing minimum order quantities slash inventory costs, and access to customers via social media and direct-to-consumer distribution means brands don't have to penetrate retailers and traditional media. But Bou-Saba argues that, while the cost to enter the market may have shrunk, the cost of growth is higher than it was five years ago.
"There was a period of time when traditional venture capital was interested in the DTC business model because it seemed like rapid scalability based on the arbitrage of social media advertising that was possible and, for OG direct-to-consumer brands, that did work for a while," she said. ​​"But I think that window closed." Bou-Saba worked for Bath & Body Works and Victorias's Secret before making angel investments in early-stage consumer brands and co-founding Verity Venture Partners, which writes checks from $750,000 to the low millions.
Going forward, the investors on the webinar stressed success for brands will hinge on their ability to identify white spaces, cultivate differentiated DNA, attract repeat customers and secure distribution partnerships. "For building sustainable growth, you need excellent products with amazing retention rates," said Roujol, continuing, "The cost of acquisition is super expensive, you need to make sure that your community talks about you a lot and is loyal. The advantage now is to be good at retail partnerships, making sure that you scale globally very quickly." Her firm, Fab Ventures, has backed Bubble, a TikTok-friendly gen Z skincare brand in Walmart, and content destination Very Good Light's skincare brand Good Light.
Robinson said online customer acquisition strategies have diminishing returns after a certain threshold and brands have to pivot elsewhere. Once brands surpass about $1 million in sales via direct selling, he recommended they seriously consider retail partnerships to scale. "They instantly hit this invisible ceiling where incremental spend on Facebook and Instagram just doesn't work," said Robinson. "They have such a core engaged community, but the data's telling them it's not working and they just can't find that next channel for growth."
CircleUp has raised a $125 million venture capital fund to deploy on emerging brands. Its investments are guided by its proprietary Helio Software that tracks an array of brand metrics such as retail sales and partnerships, Instagram followers, social media engagement and reviews. The software is intended to give CircleUp a holistic view of consumer packaged goods brands to enable it to whittle down the startup universe to focus on disruptive brands with strong upside potential. CircleUp's checks are in the $3 million range on average.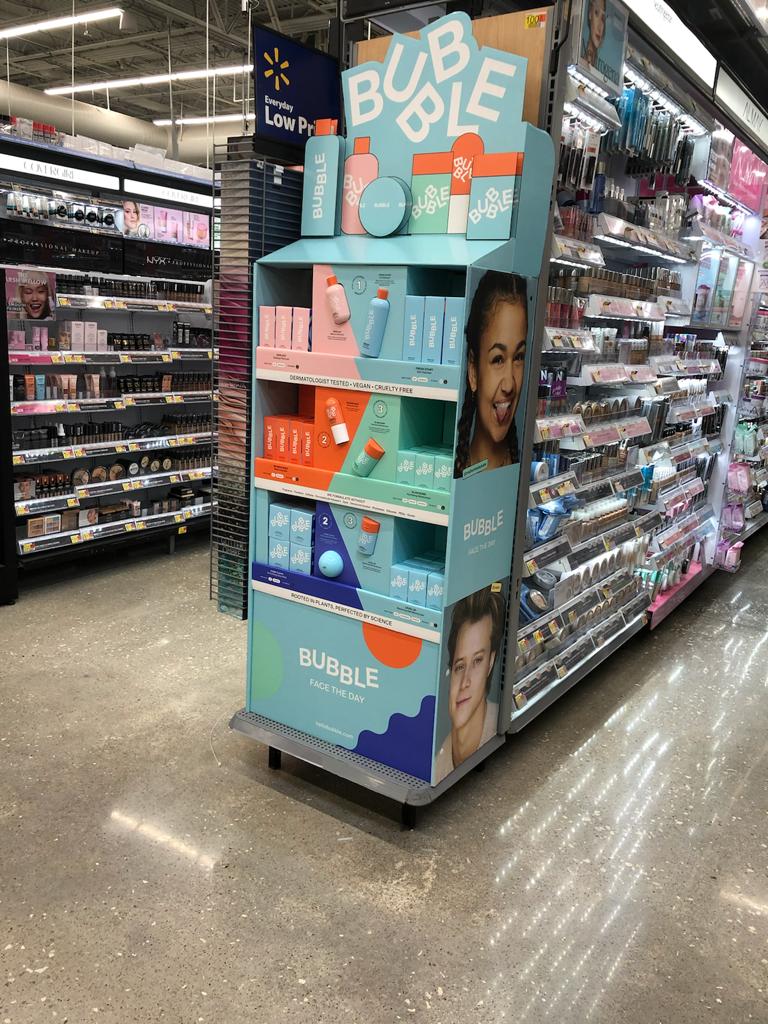 Retail's Push For Indie Beauty Brands 
The importance of retail in the eyes of early-stage investors has been increasing. Fab Ventures, for example, prefers to see close to an even split between wholesale and DTC sales. Changing data privacy laws also make retail partnerships appealing. The good news for nascent beauty brands is that it's gotten easier to crack stores. 
"All of the major retailers have woken up. [Indie brands] are top of mind for them," said Robinson. "Consumers are demanding these types of brands and voting with their wallets to buy these types of brands. I don't see an end to this retail push." CircleUp-backed personalized haircare brand Function of Beauty has rolled out to Target. 
"It's fascinating because you'll see people shopping at Sephora and looking at their phone at the same time, they're doing their research," said Bou-Saba. "As we think about where that transaction actually takes place, to some extent, it doesn't matter because you have to meet the customer where they are and having multiple retail partnerships will be an important part of this."
To dabble in retail, emerging brands can launch on retailers' e-commerce websites. Robinson believes nimble, digitally native brands are better poised to win on retailers' dot-coms than legacy brands. "Online feels like a bit more of an even playing field than when you walk into a store, where getting prime placement usually costs millions of dollars," he said. "I've found some unique ways that early-stage brands can really launch on these retail websites and compete effectively."
Seed Round Valuations 
Roujol cautioned founders not to "play the game" of inflating their valuations, particularly in the seed round. "I've seen some founders in the seed stage become obsessed with the valuation number," said Roujol. "It's not good for the next round, which will be the most important one to build a company." 
Determining the value of new brands, of course, can be extremely difficult since the EBITA and sales benchmarks applicable to more mature brands don't always work. The goal is to leave enough left in the valuation to have a series A round be attractive to investors. 
But the goal encounters pressures in the market leading to spiking valuation. "Billion-dollar-plus funds that are used to investing hundreds of millions are now coming down and looking at a company in the low tens of millions and doing a historical growth round," said Robinson. "It is putting a lot of upward pressure on valuations."
He underscored entrepreneurs should consider the implications of towering valuations. Robinson said, "If you really want to optimize today for the highest valuation, that means you're going to have to perform really, really high to not only just clear that to raise the next round, but also to just keep growing a successful brand."
Appealing Margins
CircleUp, Verity Venture Partners and Fab Ventures typically invest in companies generating $1 million to $10 million in annual sales. For Roujol, efficacy is a top priority. After a brand clears that hurdle, she zeroes in on their retention rate and channel mix to get a sense of growth potential. 
For CircleUp, net sales rather than gross sales is a key metric as is a direct margin baseline of around 40%. To calculate baseline margin percentage, brands have to figure out their gross retail sales, and layer in the cost of returns, discounts and promotions, elements crucial to pinning down net sales. The numerator is the true cost of goods. Robinson emphasized early-stage brands have to identify hidden costs and factor those in.
"What do you pay your co-manufacturer to make the product? What is often missed, which is a true variable, is costs to deliver that product to the consumer, this is shipping and this is credit card fees," he said. "Entrepreneurs sometimes only think about below the gross margin line. We encourage them to actually think about that above the line." 
Bou-Saba advised beauty entrepreneurs push for higher margins. Brands with sufficient margin have money to test customer acquisition and retention tactics, and learn from their tests. "It's your wiggle room," she said. "With a lower margin, you just have that much less to experiment with." 
To watch a replay of the webinar on early-stage investors, visit Beauty Independent's premium In Conversation webinar library.