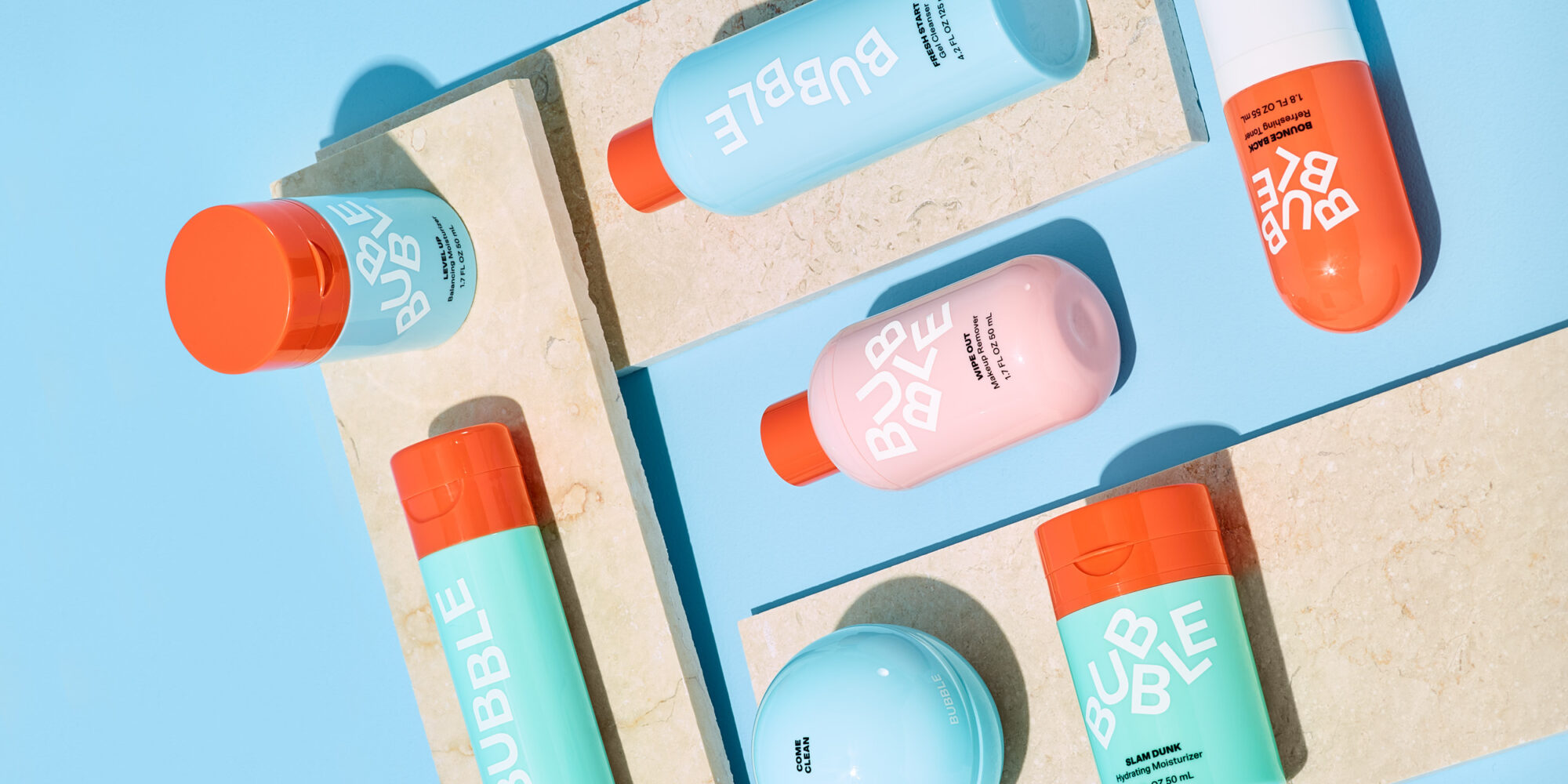 Bubble's Gen Z Skincare Rolls Out To Walmart Doors Nationwide
When Beauty Independent
spoke
to
Shai Eisenman in November last year about the launch of her teen skincare brand Bubble, she predicted it would be in every mass retail door across the country within 12 to 24 months.
While many founders with similar ambitions fall short, Eisenman is well on her way to making her prediction a reality. Today, the eye-catching and affordable skincare line enters approximately 4,000 Walmart stores in the United States. The brand is also available on Walmart's website and will arrive at 500 Walmart locations in Canada within the next year. 
Walmart has picked up Bubble's entire range containing seven facial skincare products: a cleanser, makeup remover, two toners, two moisturizers and a clay mask. The range took two years to develop, and was informed by input from dermatologists and thousands of teens. Bubble's cruelty-free, vegan products avoid denatured alcohols, parabens, artificial colors and synthetic fragrances. Key ingredients include calming chickweed extract, aloe leaf juice and willow bark extract.
Bubble's prices usually range from $12 to $19. At Walmart, all prices will be adjusted down by three cents. For the retail rollout, Bubble has created colorful endcaps that display its products and prominently feature a few of the brand's celebrity ambassadors, an extensive group that includes "Outer Banks" stars Rudy Pankow and Madison Bailey, gymnast Laurie Hernandez, activist Jazz Jennings and musician Kenzie Ziegler.
Influencer and celebrity partnerships have been a large part of Bubble's marketing strategy from day one, and the brand has built large communities on Instagram, Snapchat, TikTok, YouTube, and private community platform, Geneva. This big push into physical retail will be coupled with several digital initiatives like a custom Snapchat filter and live TikTok events.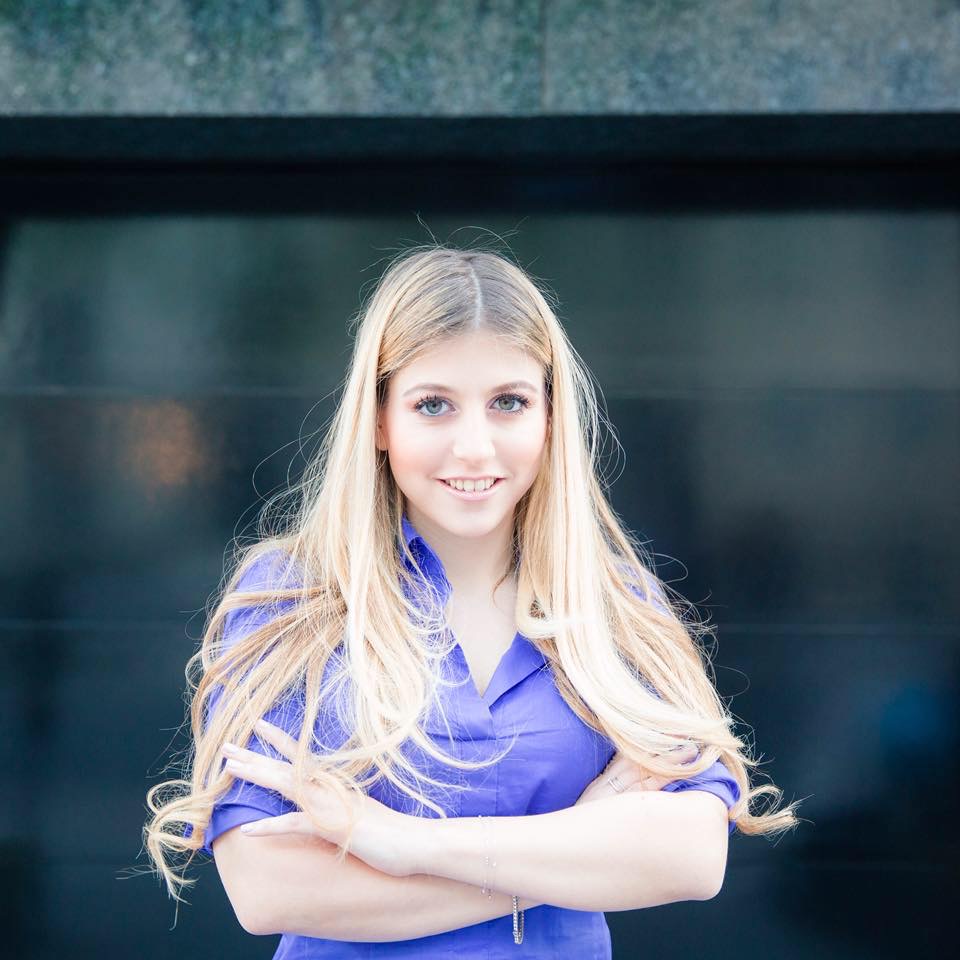 Musab Balbale, merchandising VP for Walmart US beauty, commends Bubble for speaking directly to gen Z, a consumer group the mass retailer is keenly focused on. "It's honest. Its products are formulated to be more natural relative to other categories within beauty," he says. "What I really loved about Bubble is that the brand has normalized the challenges that many of us have experienced in our teens and early twenties. It has this personality that's transparent, that's open, and it's coming to the category in a really fresh way."
Walmart is looking to Bubble, which has punchy packaging and positive messaging, to energize its beauty aisles. With its infusion of direct-to-consumer and inclusive brands, Target has been a darling of the beauty retail landscape during the pandemic, but Balbale is set on making Walmart known for having coveted beauty brands, too. Bringing in independent brands is a critical piece of Walmart's refresh, and the retailer has attracted founder-led brands that deliver performance at accessible prices. Balbale recently told the publication Glossy that Walmart has nearly doubled the number of new beauty brands within the past year. 
Recent line launches and expansions include color specialist Carter Beauty, Uoma by Sharon C, Sky Organics and Urban Skin Rx. Walmart's selection overhaul goes beyond the beauty aisle. In May, the retailer brought in sustainable period care brand Rael's vulva care range and, last month, added lubes from DTC sexual wellness brand Cake to its virtual and physical shelves.
Balbale says Walmart understands the challenges emerging brands face and is ready to guide entrepreneurs like Eisenman through the onboarding process. As a result of an omnichannel integration, he explains that Walmart has "coalesced our entire organization from merchants to marketers to supply chain. What that has done is that we now talk to brands as a single company. We bring all of our internal stakeholders together as we have conversations with brands. We're really conscious that, in this day and age, we need to show up as true partners to independent brands. That's our ambition. We're bringing our full team to help support the brands that we partner with." 
Eisenman lauds Walmart for supporting Bubble throughout the daunting process of a major retail launch. "It's the first time a full on DTC skincare brand is going into every Walmart store," she says. "It's a partnership that all the senior management of Walmart is very involved in. It's been a true partnership across everything, in the thinking of the marketing and influencers and celebrities, everything." 
Prior to its debut, Bubble raised an undisclosed amount of seed funding from Bullish, Willow Growth Partners and FAB Ventures. Out of the gate, Eisenman shares several notable chains reached out to her to carry Bubble. "We had really great opportunities, and we met some incredible people, but we were fascinated and inspired by Walmart because of the fact that you cannot become more accessible," she says, noting that Bubble will be available in nine Walmart locations even in Alaska. "We're constantly saying we're trying to create a new standard for skincare, we're trying to create a whole new category for younger skin, but how can you do that when you're online and asking teens with no credit card to pay $7.95 for shipping and use their parents' credit card?"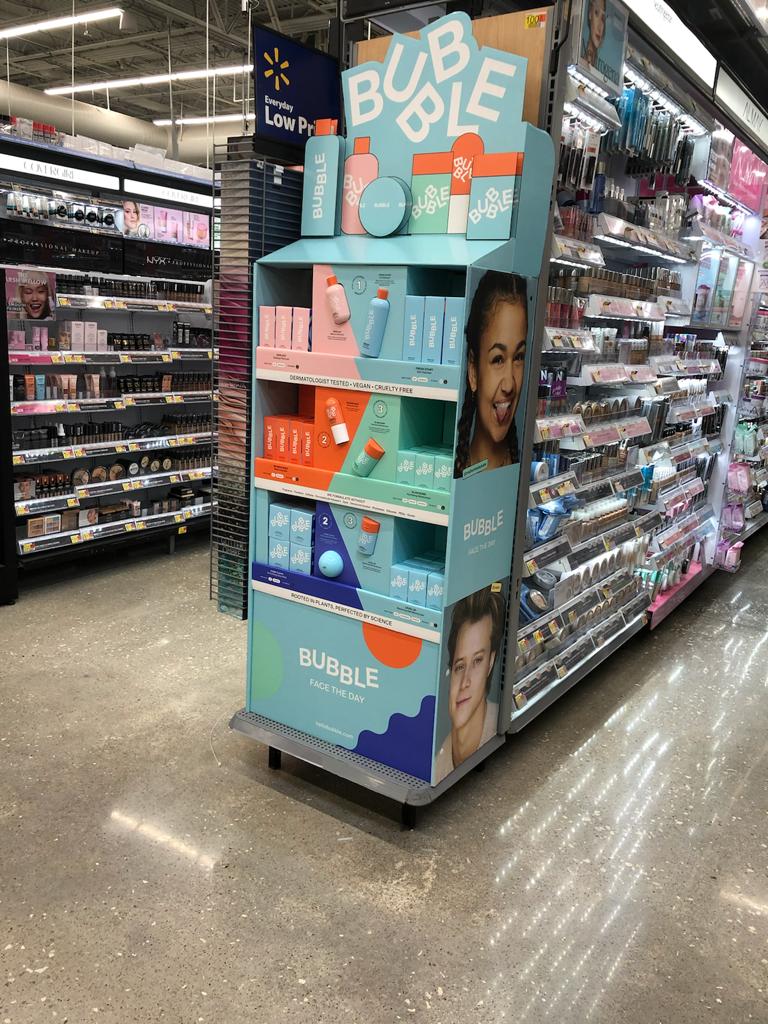 Bubble has conducted numerous focus groups in the months since the brand's launch to dig into teen consumers' personal care buying habits. Whether or not teens have access to a credit card isn't their only skincare purchase consideration. They deem skincare to be an essential personal hygiene purchase. As a result, Eisenman reports that teens say "skincare is something that you want your parents to be paying for. It's not something that you want to pay yourself."
Bubble's launch at Walmart strategically coincides with a back-to-school season that's expected to be more normal than last year. Going from initial conversations to the product being on shelves took the better part of a year and was affected by the pandemic. Supply chain woes put product development on hold as Bubble concentrated on preparing for Walmart. Even without expanded offerings, Eisenman projects the brand is on track to cross an eight-figure total in revenues this year. She adds new releases aren't far off, and they will stay within facial skincare.
"We want to be branded as a company that is here to actually cure and treat conditions rather than a beauty brand," says Eisenman. "We're not a beauty brand, and the reason why we constantly say it is because we're here for boys and girls and a beauty brand feels very gendered. We're always going to stay very gender neutral and be very specifically for face and for specific conditions."