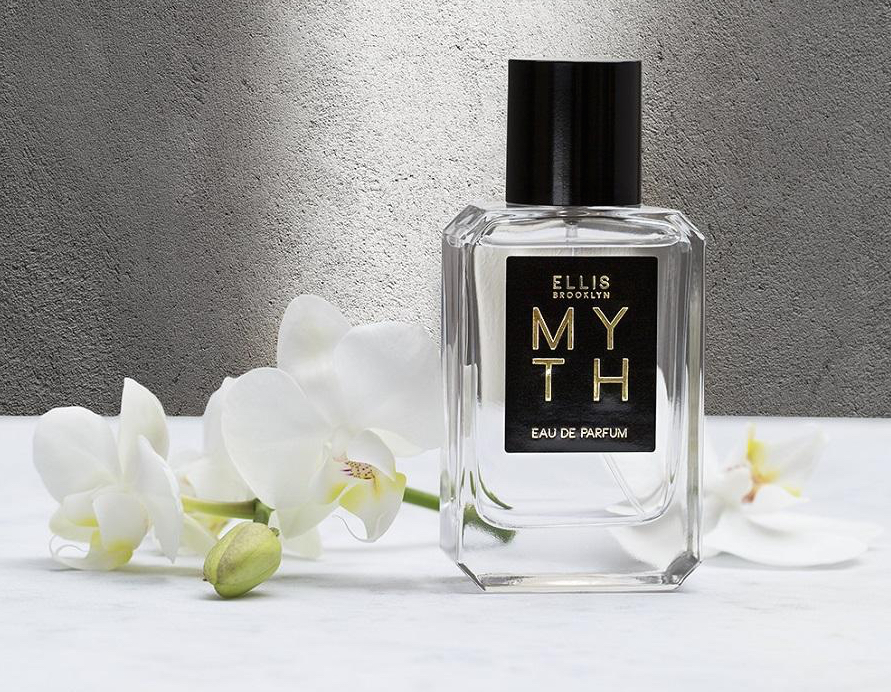 Ellis Brooklyn Demonstrates The Indie Fragrance Segment's Broad Reach By Launching At Ulta Beauty
Ellis Brooklyn is bringing Brooklyn to Middle America.
The clean fragrance brand is rolling out to 350 locations at Ulta Beauty, where its Myth, Salt and Sweet fragrances will join a selection with perfumes from Ariana Grande, KKW, DKNY, Marc Jacobs, Michael Kors, Gucci and Viktor&Rolf. The rollout puts it in front of consumers that haven't stumbled upon Ellis Brooklyn, which entered Sephora stores two years ago, before in a physical retail setting and, if successful, will validate the resonance of the indie fragrance movement reared by online scent aficionados, artisanal scent shops and upscale department stores with shoppers across the country.
"For us, Ulta reaches a bunch of customers that have been emailing and DMing us, but we weren't distributed anywhere near them and, by not anywhere near, I mean within 200 miles," says Bee Shapiro, The New York Times beauty columnist and "Skin Deep" author who created Ellis Brooklyn in 2015. "The genius of Ulta is that they are in those places that were overlooked, and they came there with an amazing assortment. Especially today as social media dominates, our tastes for what we want to buy have become more similar. The big launches, everyone kind of knows about them."
At the beginning of Ellis Brooklyn, Barneys New York was considered the premier indie fragrance launch pad—and Shapiro coveted it. She saw brands such as Frédéric Malle and Byredo on its shelves, and reasoned it was the place to be for a sophisticated fragrance player. About six months after Ellis Brooklyn hit the market, it placed two body milks in Barneys New York. The boutiques Shen and Ayla were early adopters, too. But Barneys New York didn't turn out to be the rocket ship Shapiro anticipated. She says, "No one remembers because it wasn't a great launch."
Sephora proved to be a bigger springboard for Ellis Brooklyn. The brand debuted on the chain's e-commerce website in 2016 two years in advance of landing in its stores. Shapiro wasn't initially thrilled with Ellis Brooklyn selling online at Sephora. She worried customers wouldn't pick up fragrances they couldn't sniff. Sephora understood the challenge, and Shapiro says the retailer was patient about building Ellis Brooklyn's business, partially because it was a small brand and partially because clean fragrance was a nascent category without a track record of huge sales.
"Going into Sephora, I went from junior high to trying to hang in there in a master's program. We are often told a super glossy founder story. I don't think I even had a deck or made a PowerPoint when I went into Sephora. It wasn't part of my career experience to make PowerPoints," says Shapiro. "They gave us P&Ls to plan our production off of. It was a whole different ballgame. For us, it was like, 'Let's learn and figure this all out.'"
Now, with Ellis Brooklyn available in 700-plus retail doors in the United States, including at Credo, Bluemercury, Knockout Beauty and Blushington in addition to Sephora and Ulta Beauty, Shapiro has a better grasp on what it takes to make it in retail. She suggests a cohesive marketing strategy is a must. To support its Ulta Beauty introduction, Ellis Brooklyn is actively interacting with roughly 200 carefully chosen influencers. "You need to gift someone who is a fragrance fan and who will actually talk about it. It doesn't really help us that much when you just take a picture," says Shapiro. "We really want somebody who engages with it, and that's not your everyday influencer necessarily."
Ellis Brooklyn is accelerating its sampling and content efforts while decelerating its paid social media advertising. Its sampling is centered on top sellers Myth and Salt. Following its spring release, Salt sold out four times in a month and a half. "In the very early days, when we launched something, I thought just a couple little pieces of great press and a little seeding here and there was enough. I came from the editor world. I was not a marketing guru. I knew product and loved design, but I didn't know marketing," says Shapiro. "I have learned marketing over the years, and I have realized the power of a true launch plan."
"I'm not changing my positioning at all with Ulta."
With Ulta Beauty on board, Shapiro projects Ellis Brooklyn will close in on its sales multiplying 2X this year. In a period of declining fragrance sales—The NPD Group approximates the U.S. prestige fragrance sector dipped 37% in the second quarter—the brand's sales lift stands out. As brick-and-mortar stores shuttered due to the pandemic, its site became a particularly critical sales vehicle. The brand had its best direct-to-consumer sales month ever in July. Shapiro shares DTC sales drive about 20% of Ellis Brooklyn's revenues. The brand sells a dozen fragrances on its site. Its eau de parfums are priced from $100 to $105 for 50-ml. sizes.
International distribution, currently responsible for around 10% of revenues, has been on Shapiro's radar since the start of Ellis Brooklyn, but the pandemic underscored the value of geographic diversification. The brand is carried by Niche Beauty in Germany, Cult Beauty in the United Kingdom and Mecca in Australia. Shapiro says it will soon ink a major distribution deal in another country.
Last year, Ellis Brooklyn confronted a cash flow pinch, and Shapiro felt the brand had to secure capital to help relieve it. She had already been tapping Stage 1 Financial for accounting services, and the investment arm of the firm, Stage 1 Fund, decided to back Ellis Brooklyn. Toni Ko, founder of incubator Bespoke Beauty Brands and NYX, the makeup brand acquired by L'Oréal in 2014, signed on as an investor as well. As reported recently by Women's Wear Daily, Ellis Brooklyn raised $1 million.
Shapiro isn't shy about her goal to eventually sell Ellis Brooklyn to a strategic buyer with the logistical infrastructure to extend the brand globally. To achieve that goal, she says keeping an eye on sales and profits is essential, of course, but she emphasizes that cultivating an identifiable brand is perhaps equally important. Shapiro, "The sign of a good brand is that you can see in a quick instance exactly where else it could possibly fit."
Potential acquirers will certainly be interested in Ellis Brooklyn's clean positioning. At Ulta Beauty, it's part of a Conscious Beauty program that has clean as one of five pillars. The rest of the pillars are cruelty-free, sustainable, positive impact and vegan. For fragrance, clean hasn't yet become the draw it is for skincare and makeup. Shapiro points out Ellis Brooklyn was merchandised in a clean grouping upon breaking into Bluemercury last year, but its sales performance improved once it was moved into the fragrance category. Shapiro says, "You can't just rely on the fact that you are clean and expect to sell."
Clean may not have quite arrived in the fragrance sector, but indie increasingly has mainstream acceptance in the fragrance realm, at least from retailers. Ellis Brooklyn's Ulta Beauty milestone is simply the latest example. Walmart has embraced Wild Spirit, an offshoot of the company that markets high-end brand Raw Spirit, and Target developed the niche-style fragrance line Good Chemistry. Shapiro is confident Ellis Brooklyn doesn't have to adjust for the masses.
"If you smell our scents, they are very modern. If you look at our imagery, it's very modern. Back in the day, I might have needed to change our visuals, but I don't think we need to any of that because, for a lot of the Ulta customers discovering us, the second they go online and do some digging, they will be like, 'OK, this is what the brand is about.' By the time they go in the store, they are expecting you to be what they've seen," she says. "I'm not changing my positioning at all with Ulta."