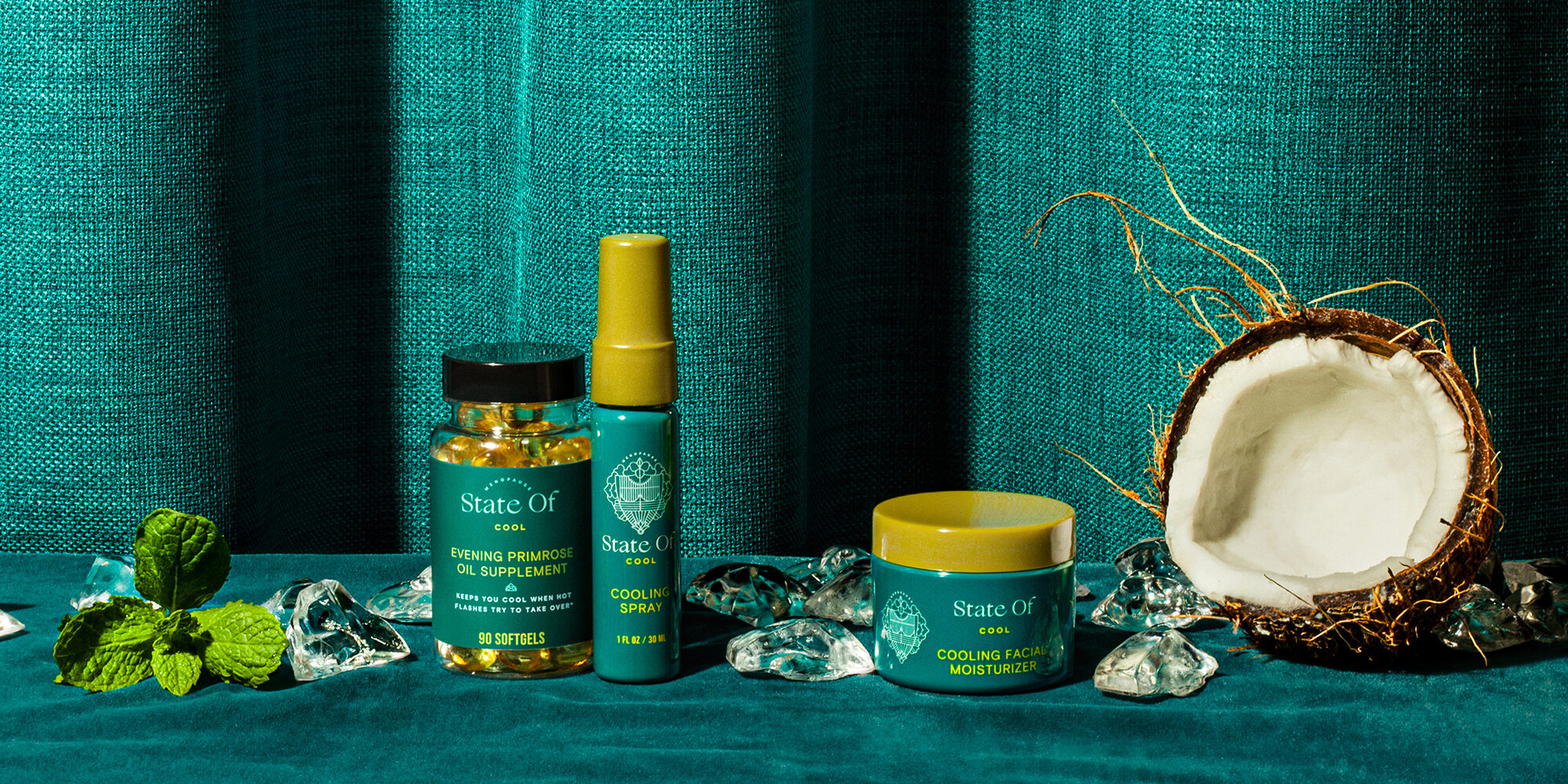 Ex-Glossier Exec Henry Davis's New Brand State Of Enters The Hot (Flash) Menopause Personal Care Category
Pandemic be damned. Arfa Inc., the incubator behind sweat products specialist Hiki, has launched State Of, its second brand in six months, with products tackling the effects of perimenopause and menopause.
State Of joins a burgeoning number of personal care brands like Pause Well-Aging and Kindra, an outgrowth of a partnership between P&G Ventures and venture capital firm M13, targeting gen X and baby boomer consumers as they enter one of life's critical transformations. The rush into menopause care has been so prominent that The New York Times described the segment as becoming "luxurious" and "sexy."
State Of is bringing an inclusive, self-care spin to the field. Heavy on celebratory imagery and candid content, Ariel Wengroff, co-founder and chief content officer at Arfa, touts its approach is designed to destigmatize conversations around menopause. She says, "The current beauty brands and products addressing menopause tend to fit into two categories: overly medical and prescriptive or products labeled as 'treatments' focused on curing symptoms and snake oil, which promote the detrimental anti-aging industry claims to slow down or prevent the natural and beautiful changes undergone by our bodies."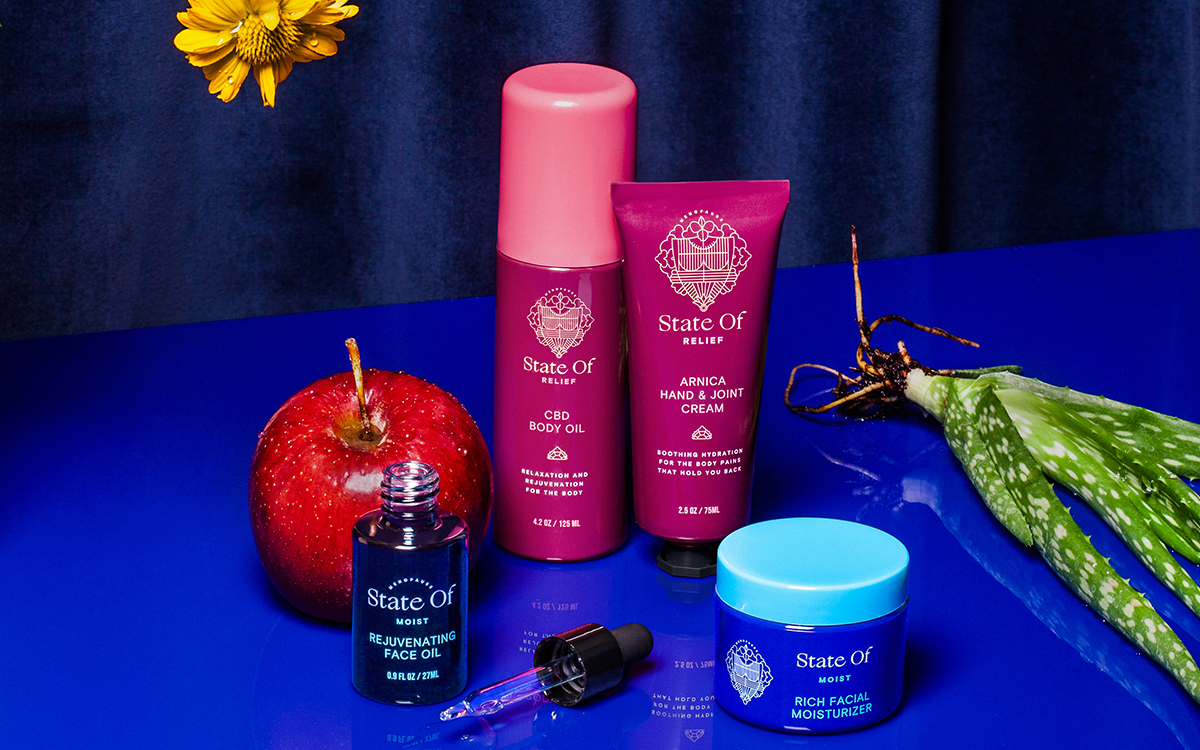 State Of's dozen vegan products priced from $10 to $75 deal a host of uncomfortable conditions such as dry skin and hair, hot flashes, exhaustion and brain fog that result from hormonal fluctuations associated with perimenopause and menopause. They're separated into four areas or states: Moist for hydration to combat dry skin, Cool to soothe hot flashes, Relief to tend to body aches and fatigue, and Repair to enhance skin, hair and nails. The products are formulated for all consumers going through perimenopause and menopause, including early onset menopause due to medical reasons or other issues, and transgender individuals with vaginas.
Cooling Spray, a blend of peppermint and menthol oil, and CBD Body Oil with full-spectrum CBD are early favorites. State Of's packaging is intended to look elegant and vibrant to encourage consumers not to hide its products in bottom drawers. "These products can help us feel not just relieved, but also seen and heard," says Helen Steed, VP and creative director of Arfa, adding, "Even as we undergo changes, that brings some discomfort. After all, menopause is another part of life, not the end of it."
"These products can help us feel not just relieved, but also seen and heard."
State Of is a consequence of discussions centered on sweat Arfa sparked to understand how Hiki should handle it. The parent company has mobilized hundreds of people in what it dubs The Collective, a group assembled to provide insights on existing personal care merchandise, shape product creation, and spread the word about its brands digitally and in person. It allots 5% of profits to The Collective members. Many of them divulged they've turned to private online forms for information on the impacts of menopause on their bodies because they were embarrassed to talk to friends and family about them—and they had trouble finding beauty products tailored to menopause-related symptoms. Nine female-identifying members of The Collective are featured in an advertising campaign for State Of shot in their homes.
Henry Davis, who was instrumental in building Glossier into a brand worth over $1 billion as president and COO, started Arfa last year. In his post-Glossier endeavor, he's hired fellow Glossier alums. Steed, for example, was formerly creative director at the Emily Weiss-founded millennial powerhouse.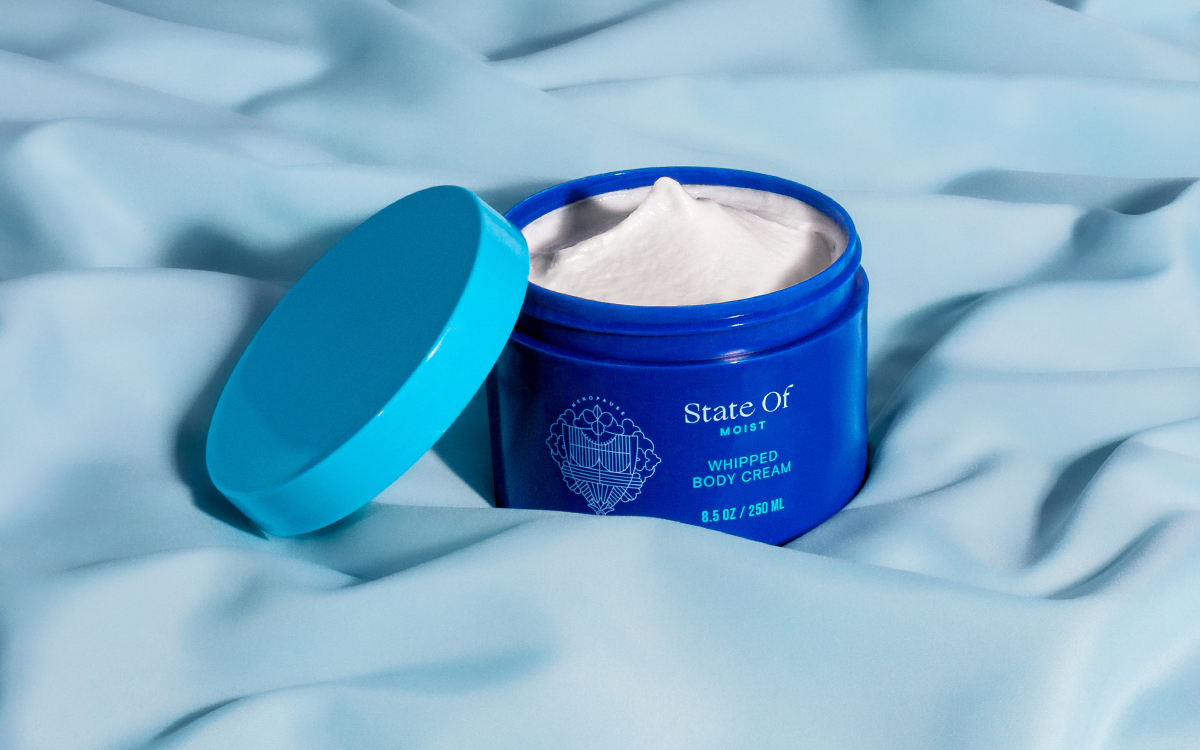 Similar to Glossier, Arfa concentrates on direct-to-consumer distribution, although Davis told Beauty Independent earlier this year that he's open to placing Arfa's brands in physical stores. However, he's adamant about not letting retailers dictate Arfa's brand development. He said, "We want to serve our customers, and the best way to do that is to bring out an offering that's intuitive to them that might not be the perfect fit for a retailer that has their way of doing things."
Arfa has raised a $7 million seed round from an array of high-profile investors, including Glossier backers Forerunner Ventures, Index Ventures and Thrive Capital. Incubators are proliferating in the consumer packaged goods landscape these days. They're churning out brands for consumers rejecting products from legacy conglomerates and often harnessing prowess in digital channels older CPG players haven't mastered. Among the incubators duking it out in the personal care and beauty space along with Arfa are Brandable, Beach House Group, Syllable, Present Life, The Center and Invincible Brands, a German DTC outfit that recently sold three brands to Henkel.
In March, Davis said Arfa has "a few brands in various stages of development." In developing State Of, Wengroff and Steed discovered that menopause.com wasn't being used. Arfa acquired the URL for State Of, and plans to employ it for exposure and to share the realities of menopause for its customers.