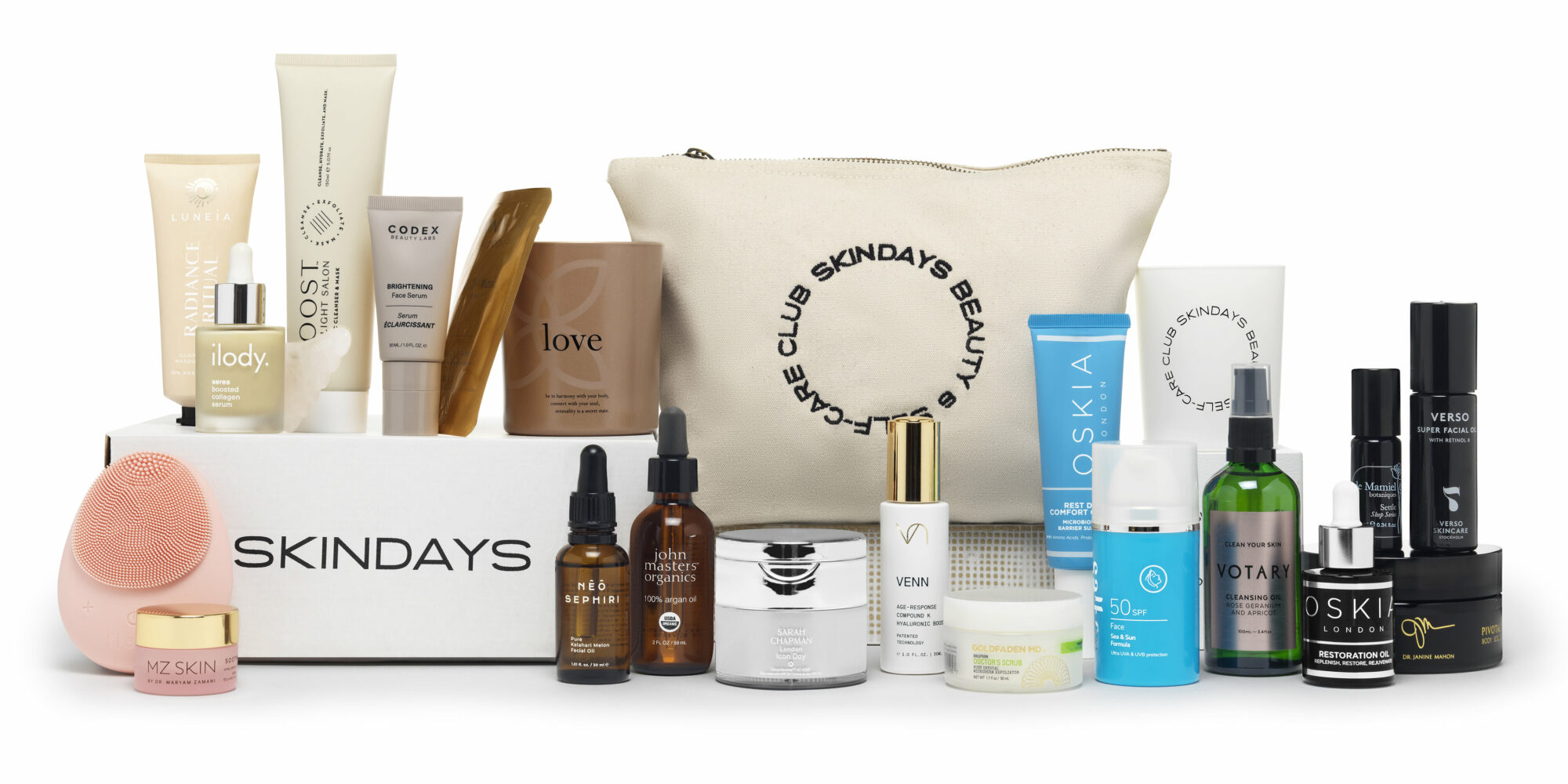 From Farfetch Alums, New E-Commerce Platform Skindays Takes A Proud "Pro-Aging" Stance
Skindays
wants 

skincare consumers peering into midlife

 to enter it with pride. 

Founded by CEO Diana Stenbolt and chief digital officer Gemma Estrela, previous colleagues at luxury retail e-commerce platform Farfetch, the online marketplace unabashedly taking a stance it describes as "pro-aging" is directed at women in their 30s and 40s experiencing the first signs of aging. Skindays starts the shopper journey with a 3-minute quiz covering skin type, concerns and lifestyle preferences that prompts its algorithm to scan its 500 skincare stockkeeping units and generate personalized product recommendations for its customers. 

"They are thinking, "OK, my skin is changing a little bit, what can I do to take care of it?'" says Stenbolt, who worked at Amazon and LVMH Moët Hennessy Louis Vuitton prior to nearly a 3-year stint at Farfetch in product strategy and investment management. "We're really trying to own the message around age longevity and shift the conversation around that. Our customers get really excited when we talk about our three steps for pro-aging: how you hydrate your skin, stimulate cell production and massage your facial muscles with gua sha."

Skindays stocks almost 50 premium beauty brands, including Codex Labs, Goldfaden MD, Hello Sunday, Irene Forte, Joanna Vargas, Oskia, Sarah Chapman and Teresa Tarmey. Stenbolt says, "All of our mission-driven brands are either created by experts or they have experts in their development teams. They all have a very strong angle as to why they exist in the market."

Similar to Farfetch, Skindays operates through drop-ship and concession models where brands handle their own shipping. Bypassing inventory investments allows the young company to concentrate its resources on technology and other aspects of its business. Stenbolt says, "We want to be quite asset-light and focus predominantly on investing in our personalization, in our communication with our customers, in acquisition and in our community."

Stenbolt and Estrela raised 600,000 pounds or about $757,000 to bring Skindays to life. It's since received additional investment from the investor and accelerator Techstars after completing its London accelerator program in December 2021. During the program, Skindays underwent a private launch to early subscribers. According to Stenbolt, the strategy helped hone Skindays' value proposition and stoke excitement about the platform. Skindays officially launched to the public in May last year.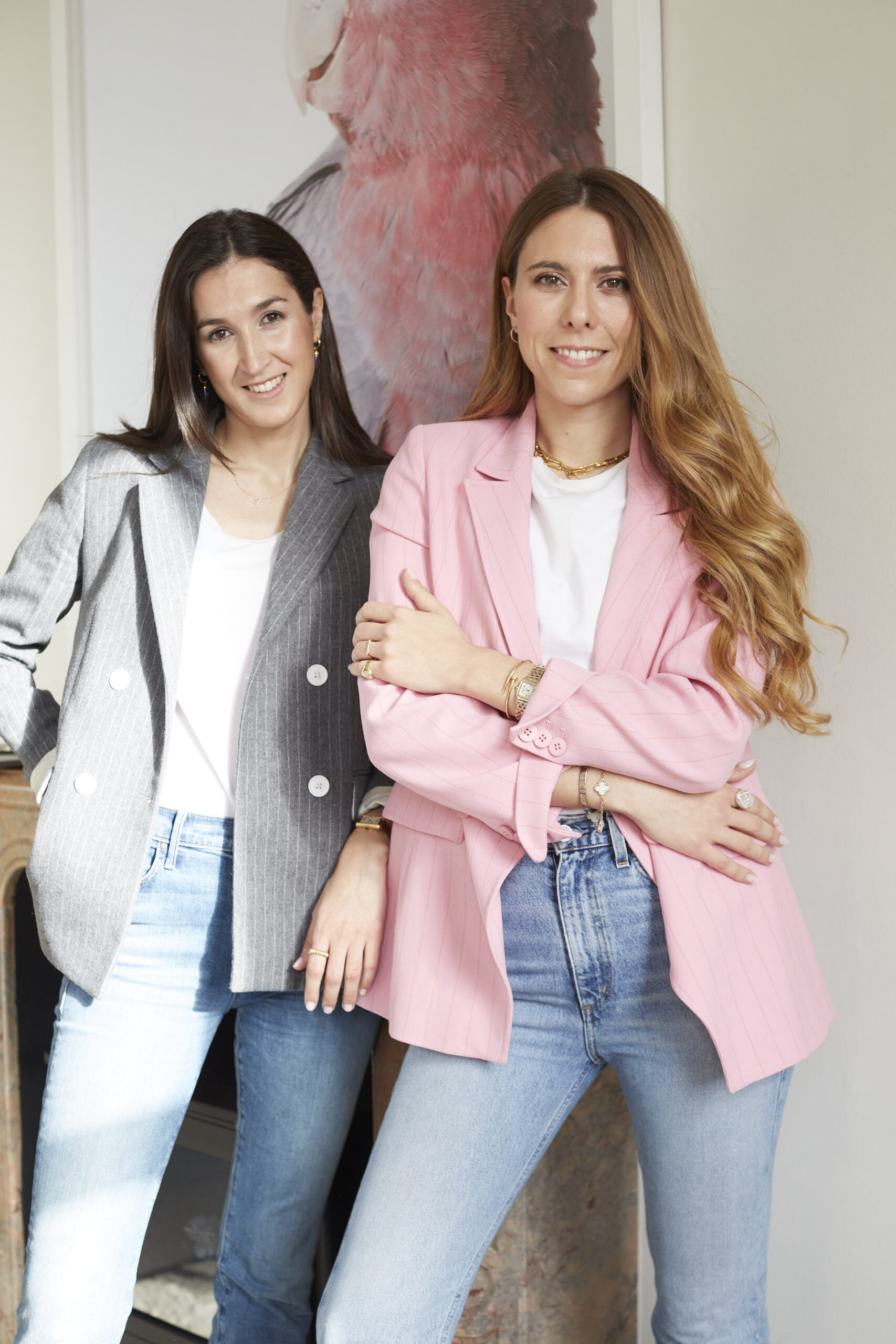 Skindays' initial customers have remained sticky. Over 90% of its original customer cohort still engage with the platform on a quarterly basis, says Stenbolt. Physical events and value-add initiatives are contributing to loyalty. Skindays hosted a number of pop-ups around London in the fourth quarter of last year with a limited selection of its assortment as well as facial treatments from select brand partners such as Sarah Chapman. Many of the pop-ups ran for just one day. Stenbolt says, "The idea there was, you've met us, you've shopped with us, now you can experience the brand in real life."
Skindays' membership program Skindays Club keeps customers loyal, too. For 120 pounds per year (about $151) or 15 pounds per month (about $19), members gain access to a suite of perks and discounts that include a site-wide discount of 15% at all times, free shipping and private consultations at London skincare clinics that Skindays has partnered with and invites to member events.
By drawing a line between online product recommendations and offline treatment services, Skindays aims to provide customers with a 360-degree approach to skincare. So far, its efforts seem to be working. Over 40% of the company's sales during the second half of last year were generated by returning customers, per Stenbolt.
To snag new customers, Skindays is experimenting with influencer marketing and hosting mini pop-ups in local businesses with lookalike audiences. It recently partnered with BXR, an upscale London gym, to give customers the opportunity to craft personalized skincare routines from scratch. Stenbolt says, "We took over one side of their gym, and we had one of our gua-sha facialists there offering customers a quick treatment."
Since its public launch last year, Skindays' sales have been growing at an average of 50% month-over-month. The platform's average order value clocks in at 95 pounds or about $120. Brands and products gaining traction on the platform are those that have either been recommended by Skindays' algorithm or been promoted organically through blog content and emails.
Brands are promoted seasonally on Skindays. Oil-based serums and heavier cleansing balms designed for dry skin from brands like Verso, Votary, Sarah Chapman, MZ Skin and Olivanna registered heightened momentum last winter. As the calendar heads toward the summer months, sun protection products from brands like Saltee, Goldfaden MD and Venn are trending with Skindays customers. 
Moving forward, Skindays is eyeing assortment expansion. It recently extended to haircare and body care. Wellness and personal care categories will follow soon. It's also hoping to expand its reach geographically in the future as it refines its positioning and builds a larger customer base. Currently, Skindays ships within the United Kingdom and Europe only.  
"Our ambition is to be a global company," says Stenbolt. "The U.S. is definitely the next stop for us, but there's a lot of retailers in the U.S., so we need to win here before we can win somewhere else."