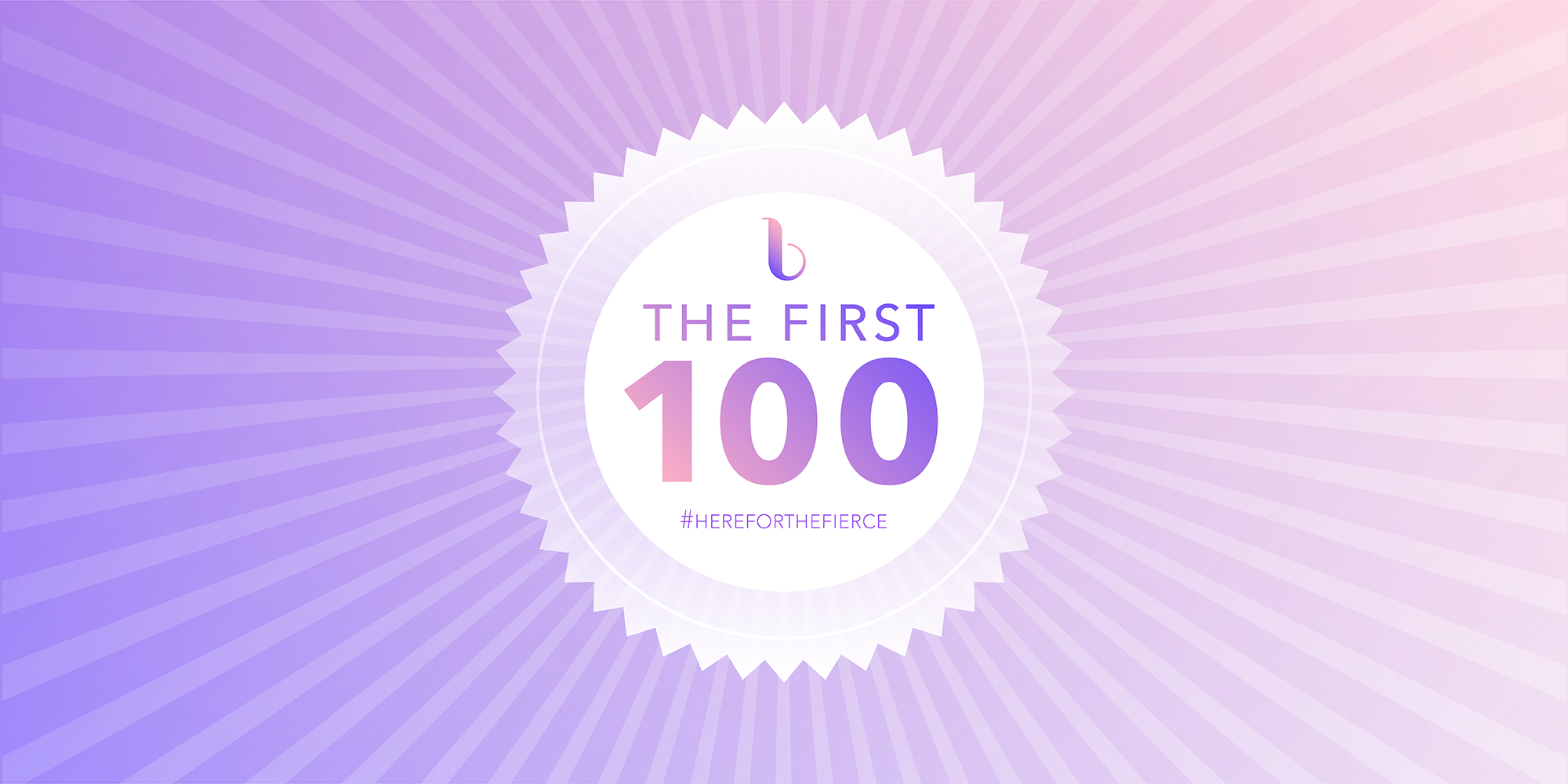 Here's To The First 100 — And All Our Subscribers
Cheers to the First 100! They are, of course, the first 100 subscribers who answered the call when we unveiled Beauty Independent 2.0 and Uplink on Sept. 4. As part of the launch, we promised to honor the first 100 paid subscribers to Beauty Independent by thanking them by name in a future post. While we knew we could count on the enthusiasm of BI's readership, what we couldn't anticipate was the level of response we'd receive.
We were blown away.
The meter started spinning the moment we made the announcement. Before the end of the day, we had surpassed 100 subscription signups, and pace continued into the next day. So, thank you First 100, and thank you indie beauty community.
Cheers as well to our very first subscriber, Stephanie King, founder of the London Sugaring Company. "I have been an avid reader of Beauty Independent from the start," writes King. "I've learned a lot from reading Beauty Independent and am happy to support it as is continues to evolve and grow!"
Included in our launch offer was a chance for one subscriber in the First 100 to be awarded a free ticket to any one of the 2019 BeautyX Summits. Christine Clayton, Creative Director at International Cosmetics and Perfumes (Exclusive Distributor of Creed in the Americas), is the fortunate recipient. "Our industry is being defined by the brands who can leverage innovations in packaging, digital marketing and social strategy," says Clayton when asked for her reaction. "There's no better place to be positioned within beauty, and BeautyX Summit is one of the best tools we have to stay at the forefront of the shifting landscape."
"Beauty Independent continues to exceed expectations," says Publisher Nader Naeymi-Rad. "We knew that people in our community were frustrated at the lack of coverage of this vibrant market. We also could see the appeal of articles that explore innovative business practices and beauty products. A year ago, we took the plunge and never looked back. Like the entrepreneurs we celebrate and support, we invested time and resources in a project because we felt it was the right thing to do. To receive this type of overwhelming support from our core audience the first time we asked is a huge vote of confidence for everyone on our team."
Each of the First 100 was asked to provide a brief statement about their decision to subscribe. Like the year-long conversation with readers that is inextricably linked with publishing a daily news website, the comments of the First 100 offer affirmation and enlightenment.  "As a long time beauty entrepreneur I've had to scour the internet to find any relevant information about what's going on in the industry, especially within indie beauty," explains King. "Staying connected to other founders as well as staying current on exciting changes and opportunities has helped me to grow my business more strategically and stay focused on bigger goals. Running a business on your own can be a bit isolating at times so knowing that I am part of a bigger community and having a constant source of inspiration is really incredible."
These themes—of BI carrying news to the like-minded innovators; of offering tools and direction for founders to follow; of breaking through the isolation and fostering a sense of community—were emphasized repeatedly by other readers. Comments like, "As an indie beauty retailer, I've generated meaningful connections for my business through Beauty Independent—far more than through other trade resources." And, " when the times get tough, it's good to learn from others who are on similar journeys." And more: "…my go-to for relevant beauty news;" "…perfectly tailored for a start-up;" "…part of my daily routine!" That's just a sample of what we received—and that taste is only from the next five readers on our list.
It's the right time for new ways to look at beauty. It's the right time for Beauty Independent. Of course, to achieve our goals, to grow and provide tools for others to grow, we need many more hundreds. The good news is that we continue to receive support every day in the form of new subscriptions. (If you are not yet a subscriber, please consider joining us today. The introductory offer of $8.25 per month for the first year is still in effect, and will be until October 25, when the price will rise to $12.95.)
Now, let's hear from and see our First 100: